Creative collaboration in the world of design can sometimes involve layers to navigate and years to orchestrate. And sometimes it is inevitable as is the case with Brier and Byrd, a new refreshing wallpaper collection, whose creators, artist Lia Burke Libaire (work below)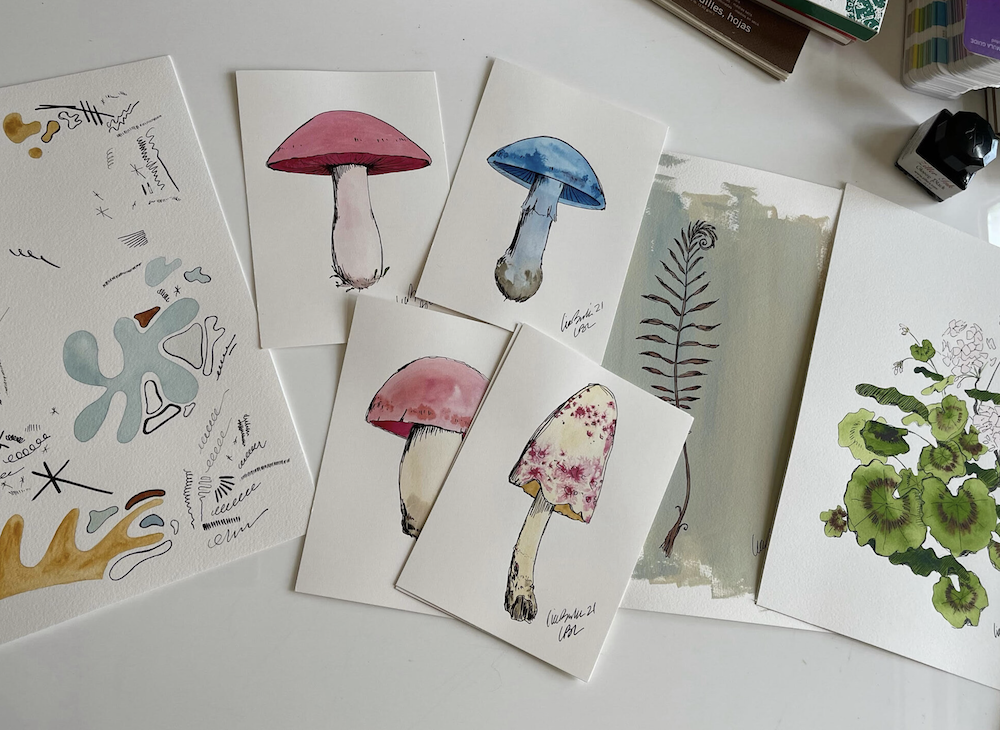 and designer Georgia Tapert Howe (an installation by Georgia below) were introduced twenty years ago by mutual friend Minnie Mortimer. Each went on to develop their own careers and families but always stayed in touch, admiring each other's talents. I had seen Lia's work at KRB and met her last summer at Nantucket by Design where I was enchanted by her work and her charming collaboration with Courtland & Co..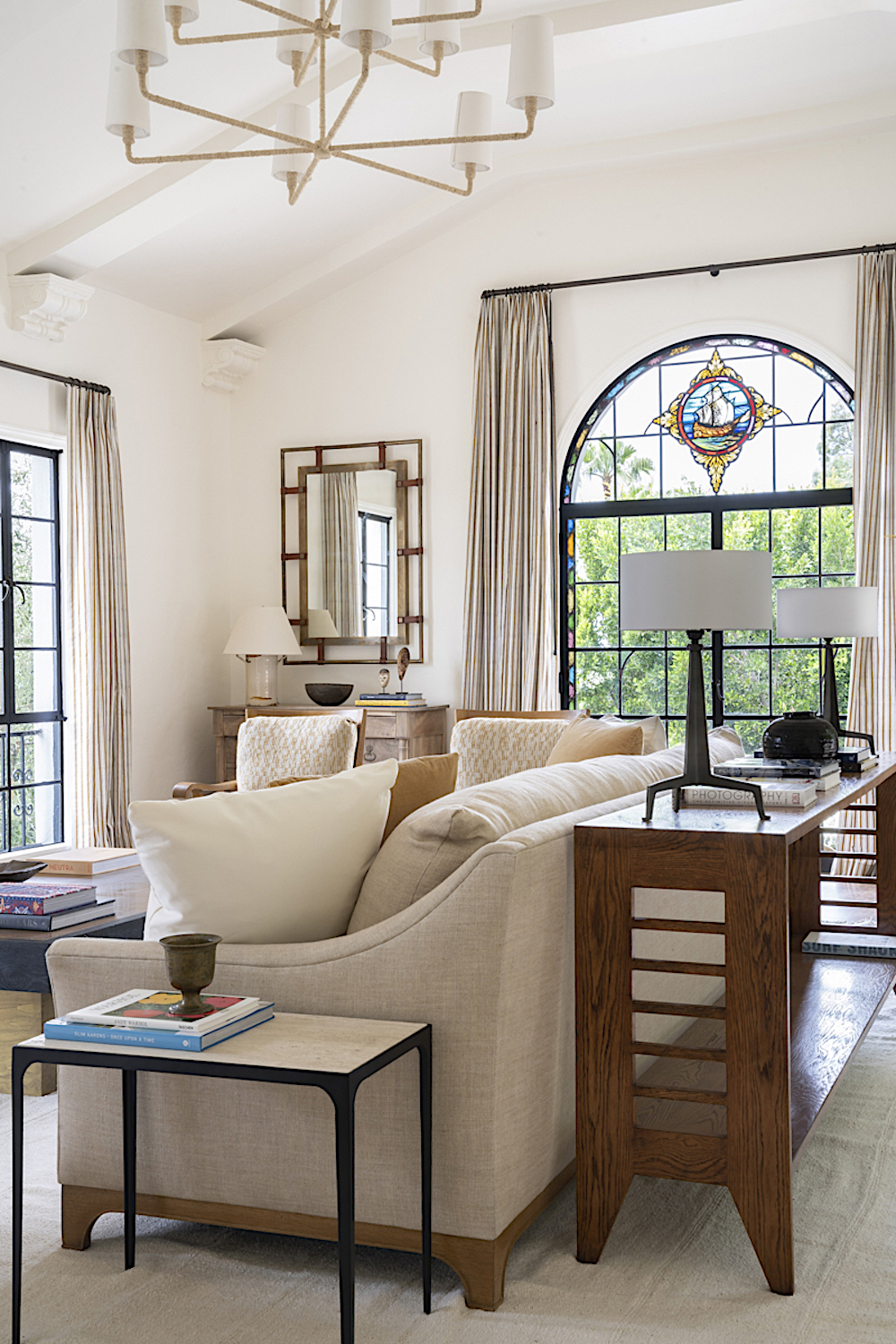 A few years ago, Georgia approached Lia about collaborating on a wallpaper line. They got to work just as COVID hit, but the inevitable delays gave them time to perfect and tweak each pattern, Geranium in the original colorway, below.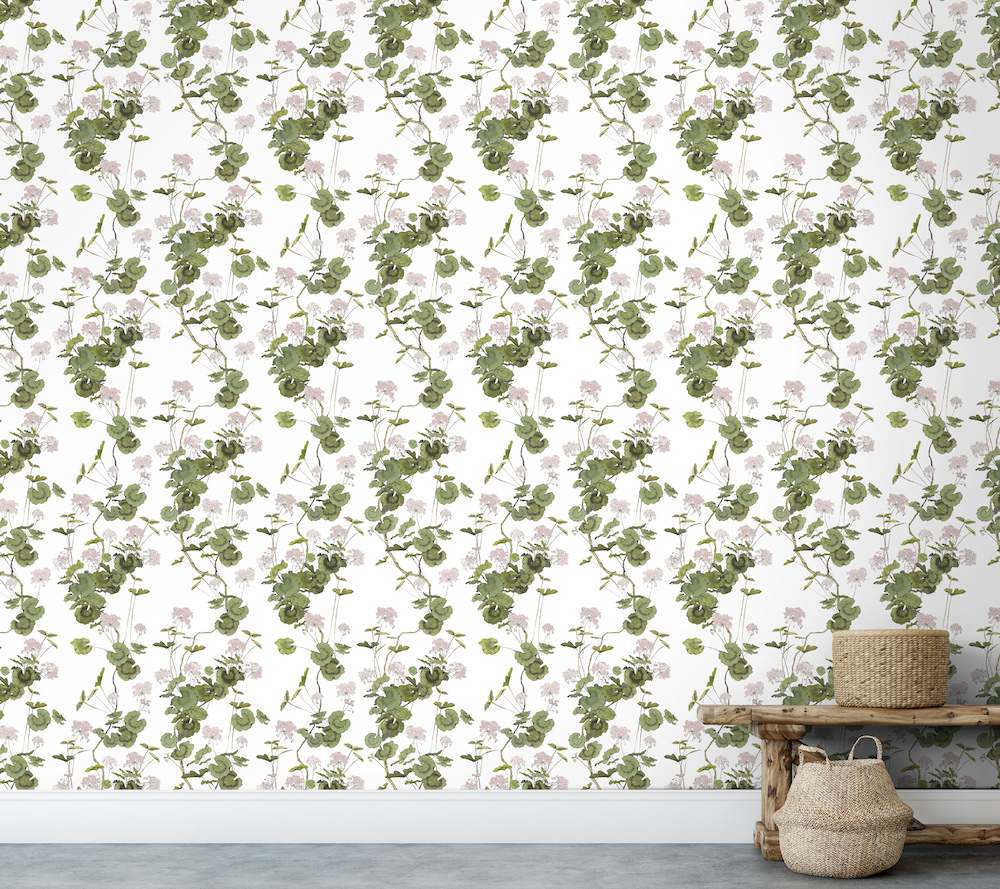 While Lia is Charleston based and Georgia lives in LA, both women juggle careers and families and share a modern sensibility with classic roots. Lia explained, "Brier and Byrd is named for our two daughters. It also evokes a sense of nature which is the inspiration for many of our designs, as are antique prints and hand colored scientific drawings, which we translate into a modern aesthetic. We worked carefully with our production facility to make sure a painterly quality came through in our patterns – from pools of watercolor to individual brush strokes. We feel that is what distinguishes us."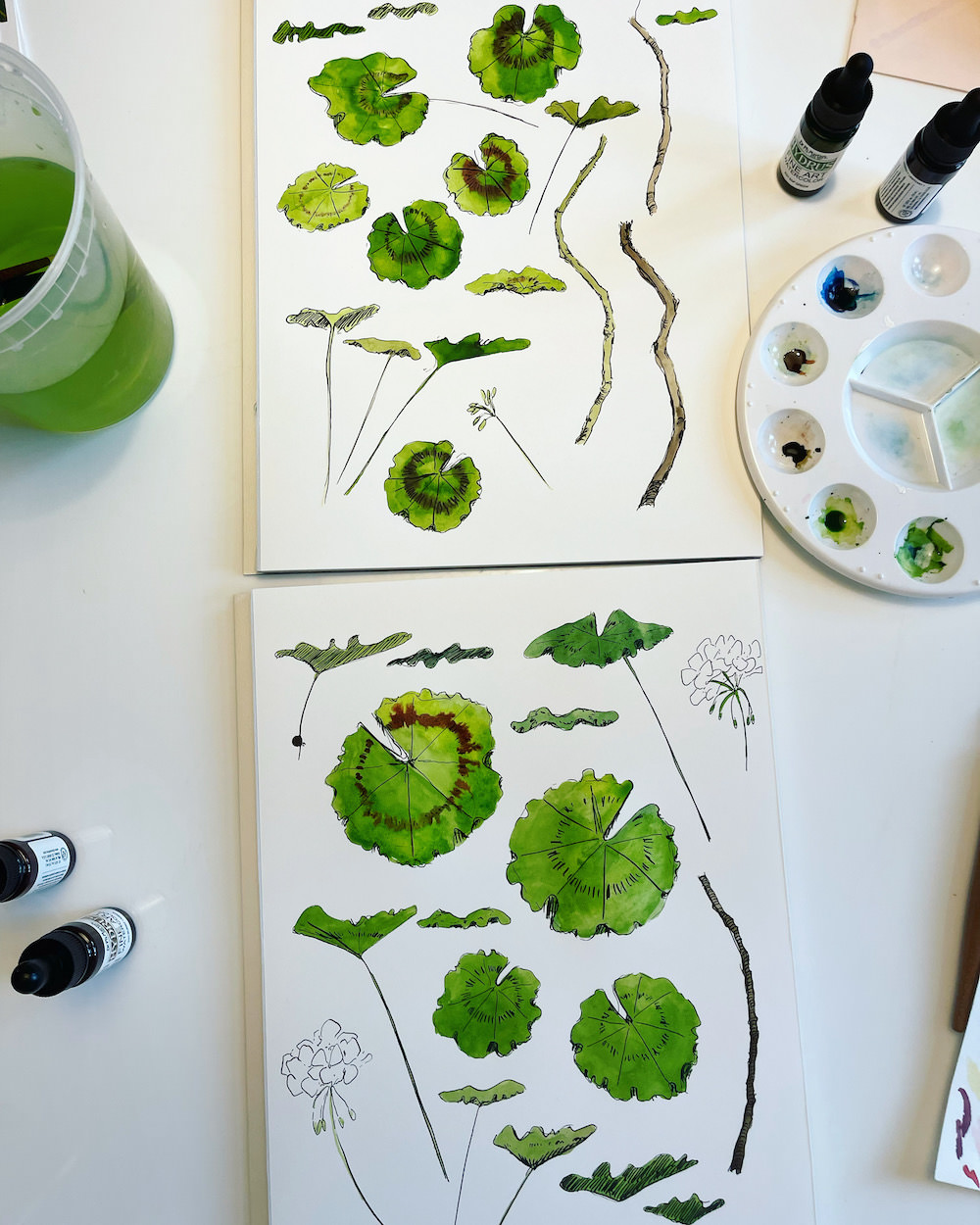 Every element of each pattern is hand drawn and painted, often with intricate details (Lia's watercolor sketch for Geranium, above and for Artichoke Vine, below.)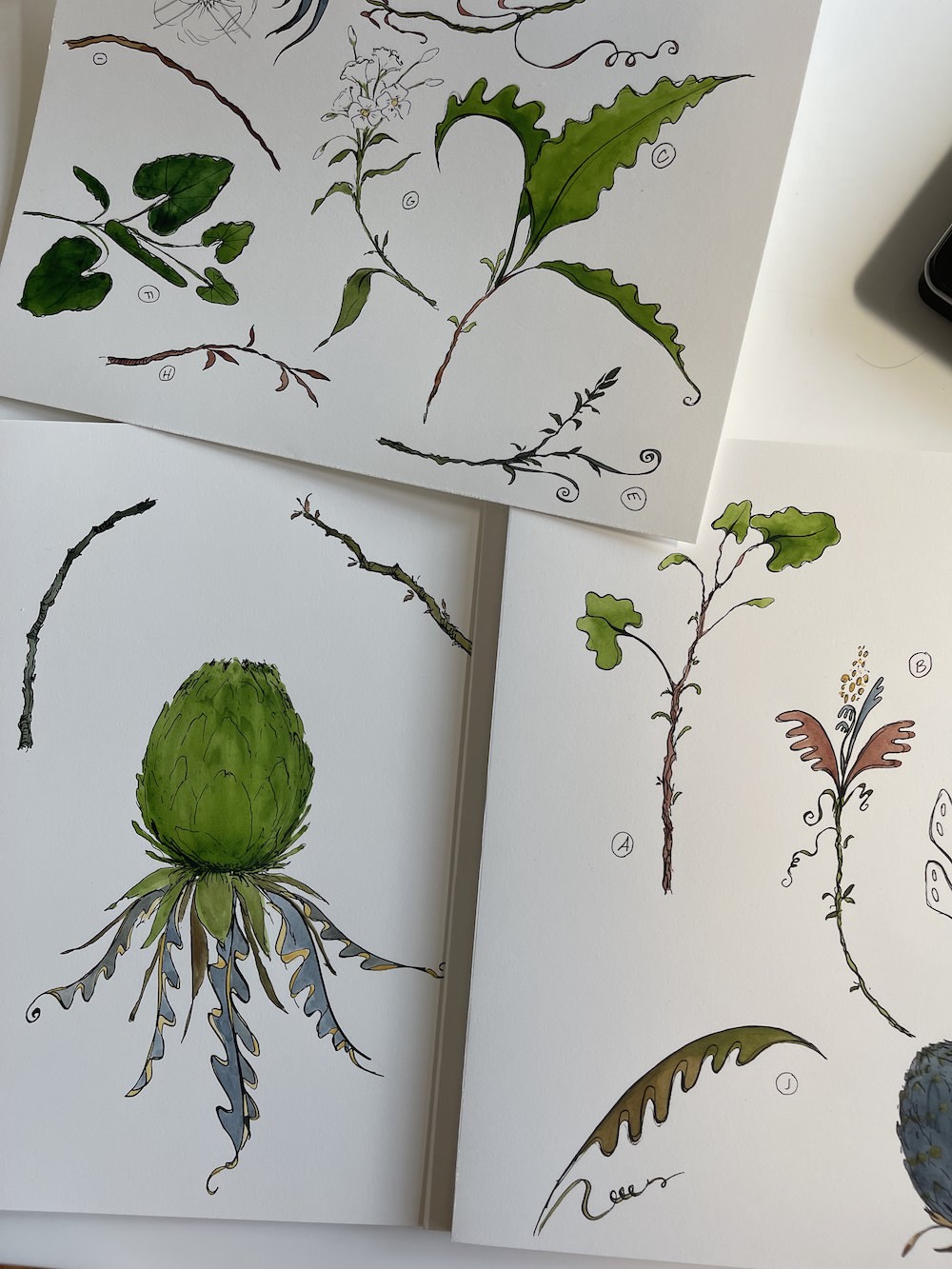 The final Artichoke Vine on mauve below.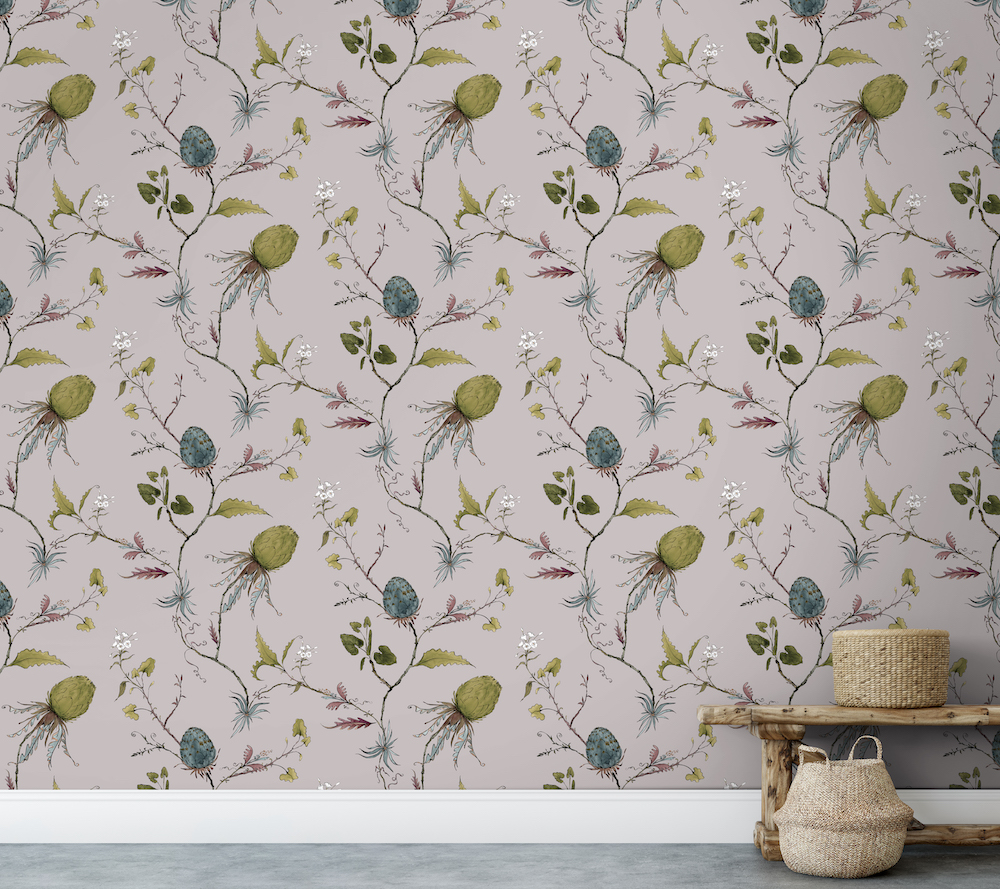 Each of the eight patterns come in four to five colorways but customization and color matching is available upon request. Below Trippy Toile in a custom color.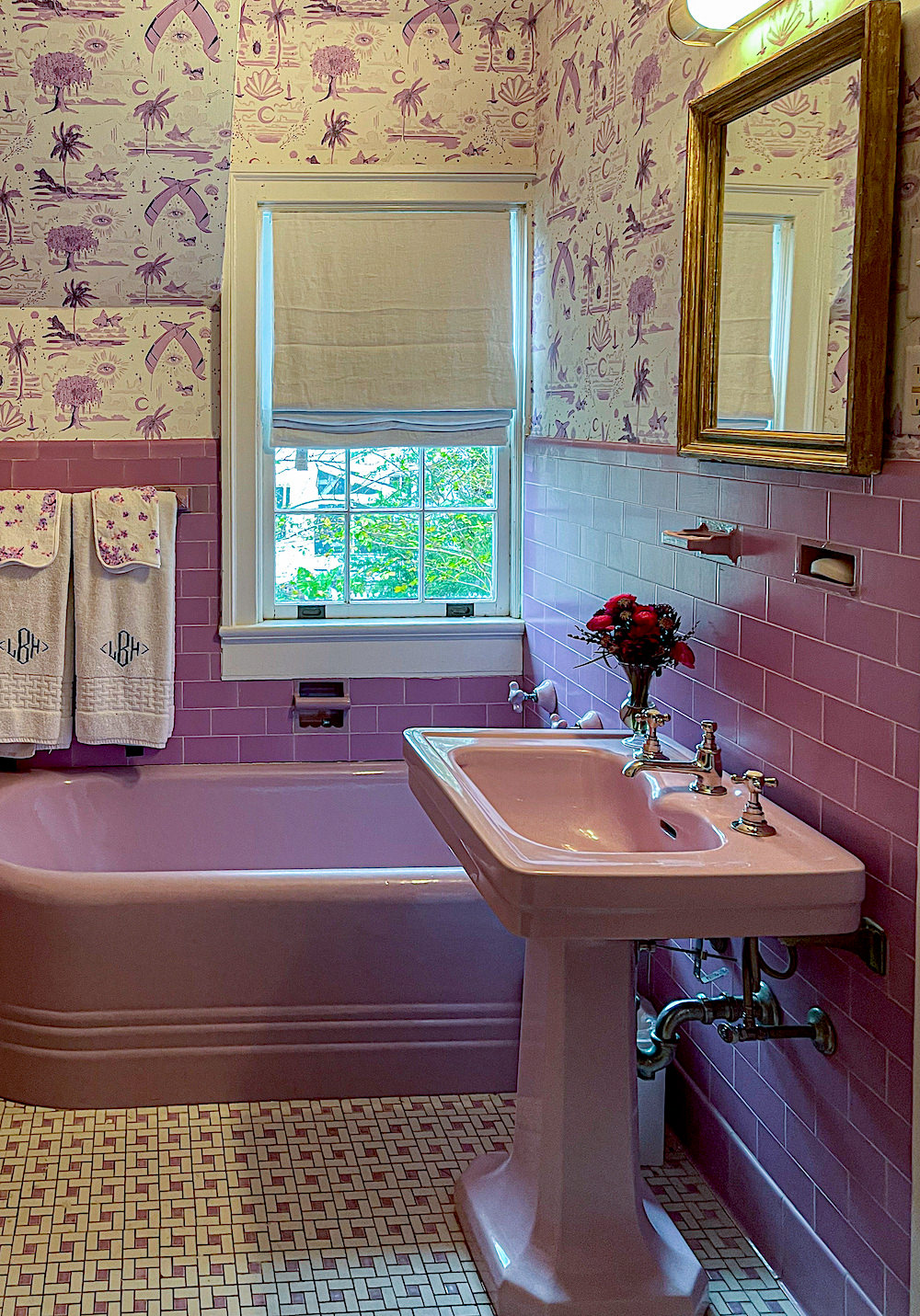 Each of the various color ways are sensitively created to capture a completely different appeal. Below, Artichoke in its four iterations.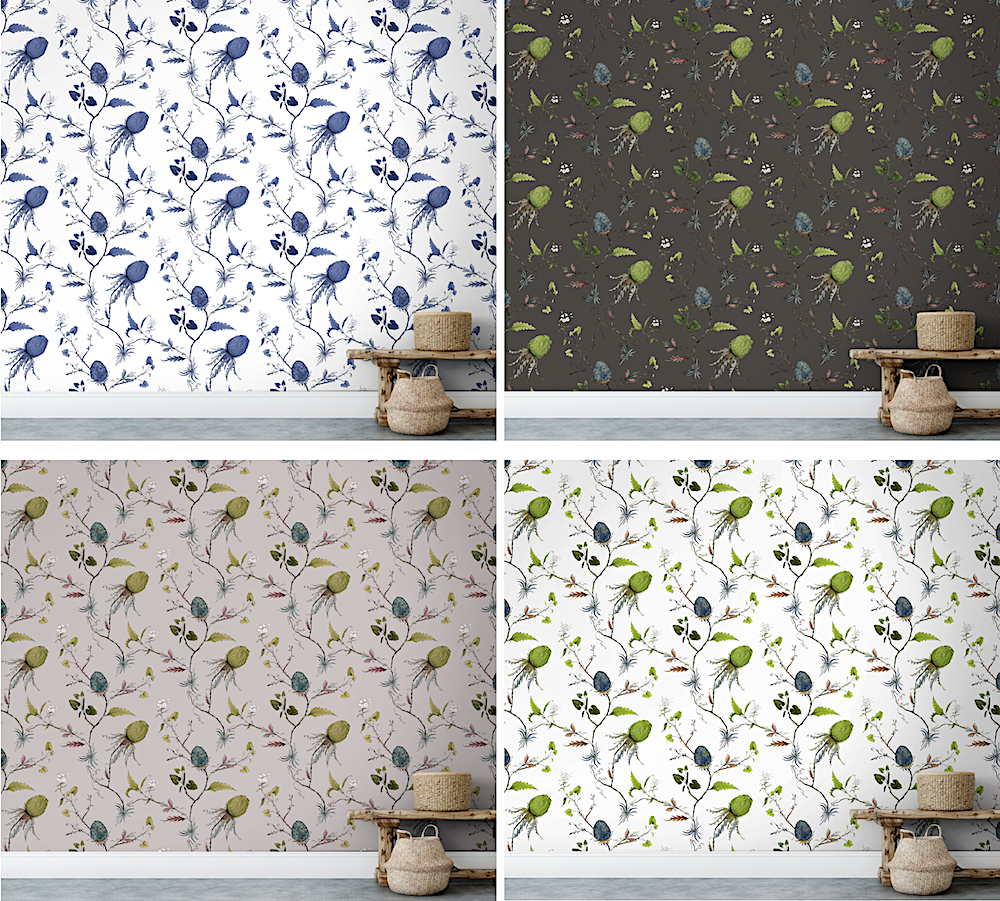 Mushroom Party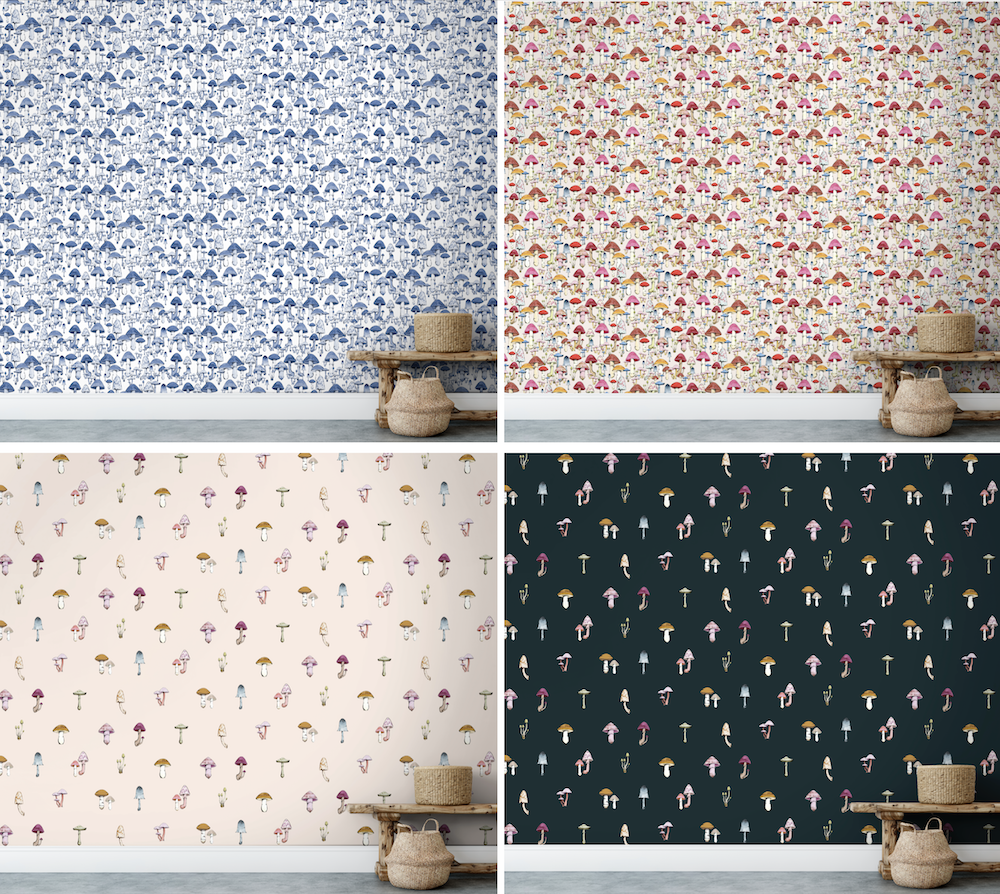 Botanical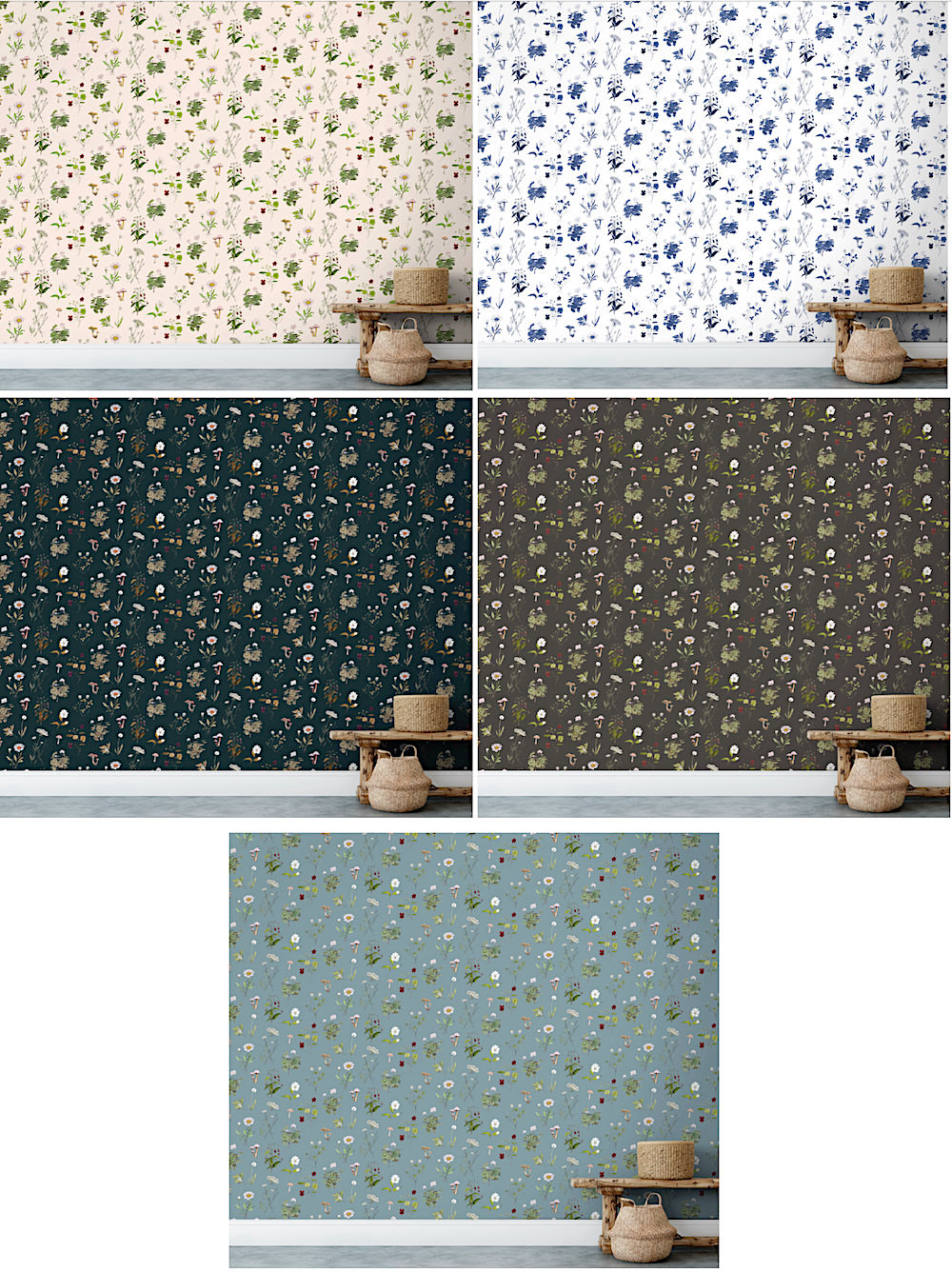 And select color ways of the four other patterns, clockwise from top left, Blood Orange in Basil, Palms in Noir, Wide Stripe in Winter and Toile in Marine.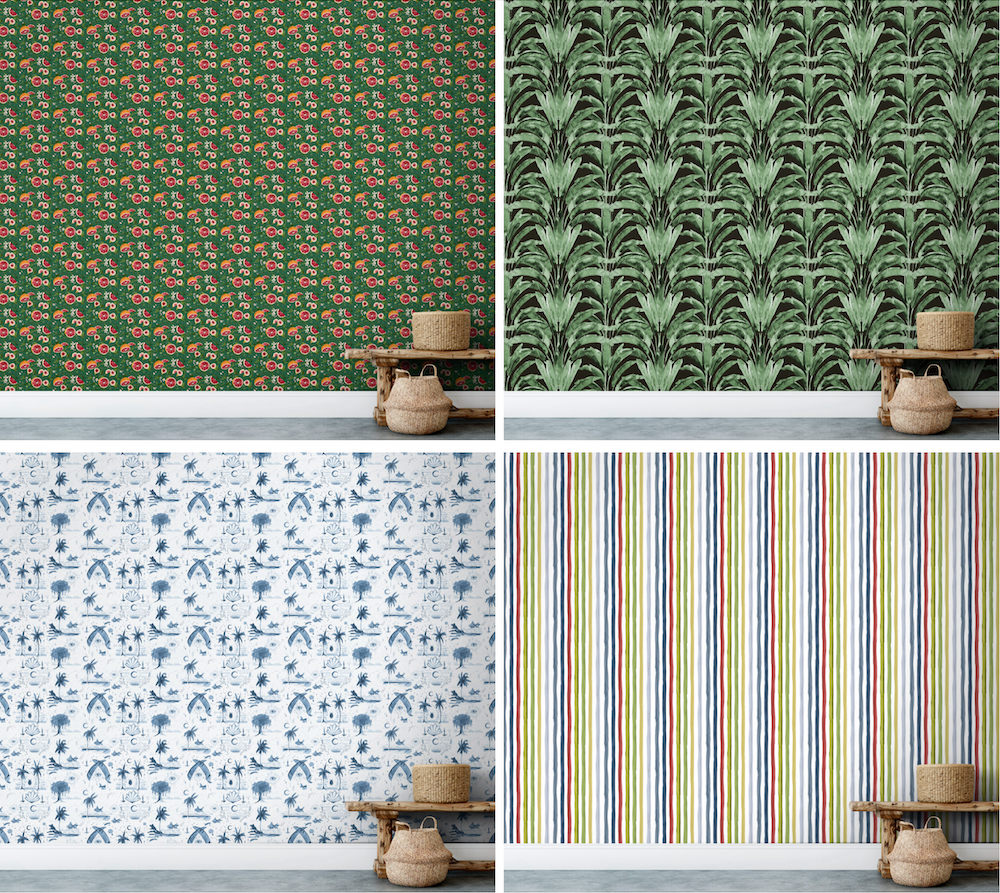 The wallpapers are manufactured here in the United States with lead times for standard designs at 5 to 6 weeks. Following the imminent launch of the wallpaper collection, fabric will soon follow. You can follow the collection on Instagram @brierandbyrd (website coming soon), and Lia at @liaburkelibaire and Georgia @georgiataperthowe . Congrats to you both!