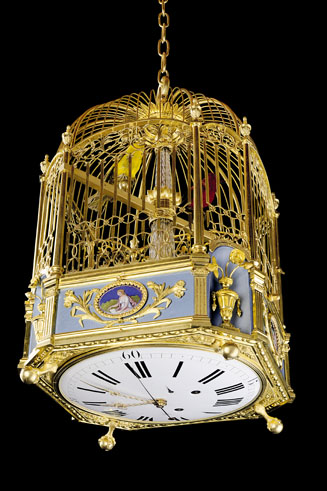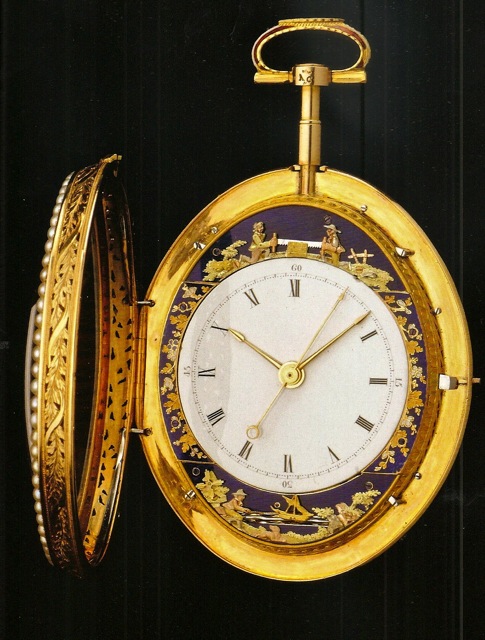 As the restorer of the intricate mechanical masterpieces in the Sandoz collection, Michel Parmigiani demonstrates his passion and talent for watchmaking. And it is this same expertise that he brings to the creation of new pieces for his luxury brand. "We're not a restorer on the one hand and a watch manufacturer on the other. To us, it is one and the same trade."
photos by R. Sterchi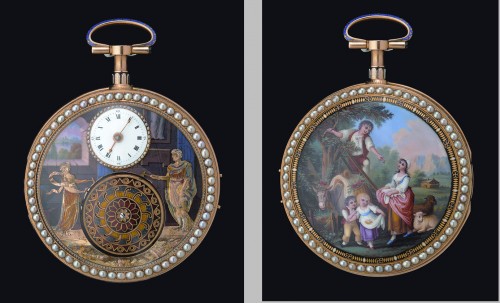 photo courtesy of watchtime.com
Mechanical Wonders includes three exclusive pieces designed by Parmigiani Fleurier, inspired by pieces in the Sandoz collection. It is the perfect melding of past, present and future  "where the never-ending dialogue continues between the excellence of the past and the search for its expressions in the watchmaking of the future." The double time zone pocket watch from 1870, above, was the inspiration for the Tonda Hemispheres with dual time zone below.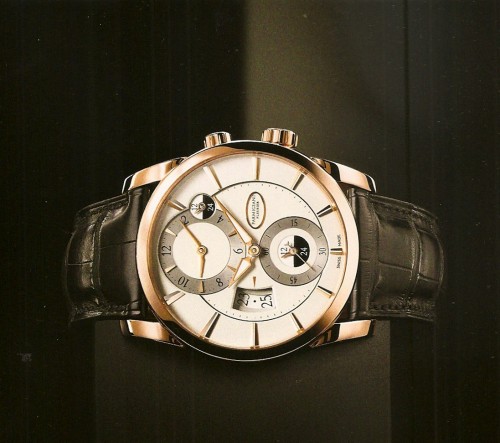 This contemporary interpretation represents the modern adaptation of the mechanical complications of the original.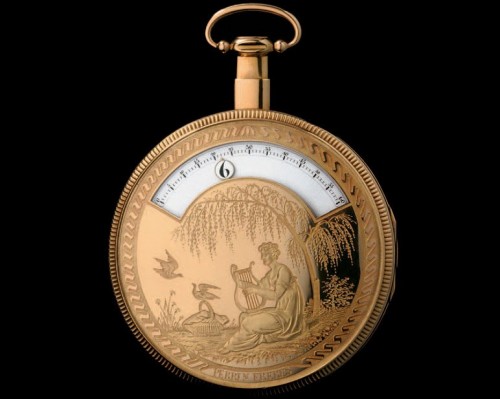 This beautiful Perrin Freres signed pocket watch from 1800-1840 had been restored by the Parmigiani restoration workshop. Having already revealed quite a few mechanical secrets, the antique became the inspiration for the new Toric Minute Repeater.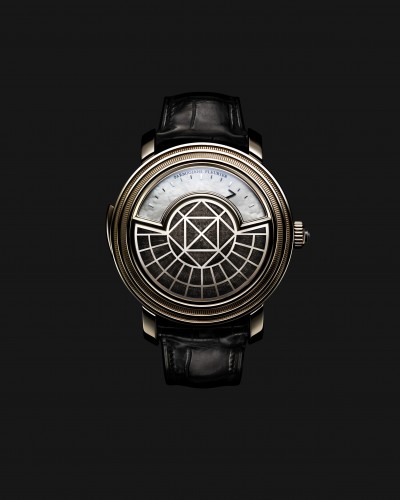 This architectonic masterpiece features mother of pearl and translucent enamel and incredible technical marvels too complicated for this uninitiated observer!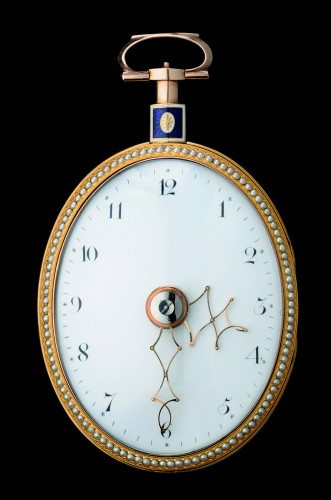 But the most amazing new watch was inspired by this magnificent Vardon and Stedman signed pocket watch with telescoping hands dating from 1800.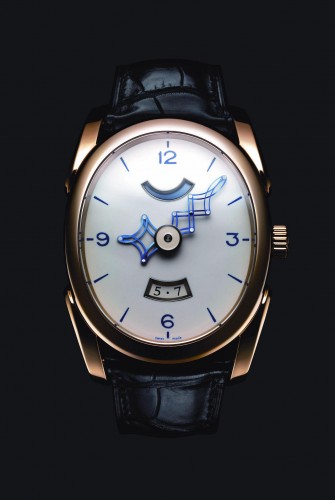 With such extensive knowledge of the intricacies of the history of watchmaking, the master craftsmen at Parmigiani were able to recreate the incredible mechanics of the telescoping hands. Following the oval shape of the watch, both hands extend or retract to accommodate the widening or narrowing of the watch face. It is truly a marvel to see!
One of the components of this exhibit that was so marvelous was the creative collaboration between Parmigiani Fleurier, the Sandoz collection and A La Vieille Russie. All three were integral essential partners, working together to create this world premiere event. The other aspect of the show I loved was the integration of old and new. It is only through his love and knowledge of the past that Michel Parmigiani was able to found a brand for the future, creating future heirlooms based on the mechanical genius, impressive creativity and  brilliant artistry of past generations.