As I mentioned in my Katie Ridder Homes review, I was honored that my local book emporium, Barrett Bookstore has again asked me to write the Home Design book reviews for their holiday newsletter. Two of the books included, I have already reviewed separately here (Katie Ridder Homes and The Way Home by Jeffrey Bilhuber) but I thought I might post the other three today as a brief introduction to those who haven't yet seem them. As always, there are so many wonderful volumes this season!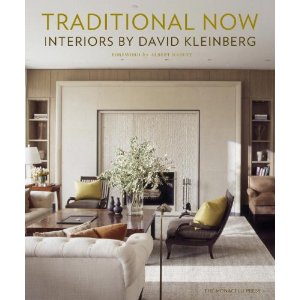 It was during his 16 years as a member of the prestigious Parish-Hadley firm that Kleinberg developed his mantra of "beauty meets quality of life". In the first book to showcase the talented designer's work, we see that maxim at work in twenty projects, ranging from New York apartment and townhouses to houses around the country. The airy and elegant book design echo Kleinberg's sophisticated sensibility, successfully mixing classic traditional with contemporary. Insightful commentary by the designer accompany each project, explaining his process, from where to start, to how to determine colors, select antiques and place the furniture. There is something for everyone in this masterful mix of style and substance.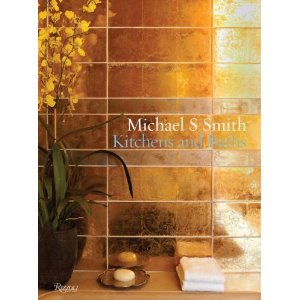 With a dazzling career as a designer to everyone from film industry giants to the first family, Michael Smith's much-in-demand style is a high end blend of "European tradition and American modernism." With two previous books, home product lines and a bicoastal business, the busy designer now presents his solutions to the two most popular rooms in the house, including valuable commentary on how to combine form and function in these essential spaces. From engineering the kitchen layout to the importance of selecting the correct hardware, Smith walks us through the creation of his glamorous rooms. Even for design aficionados not on a multi-million dollar budget, this volume is a must have for inspirational ideas and practical information.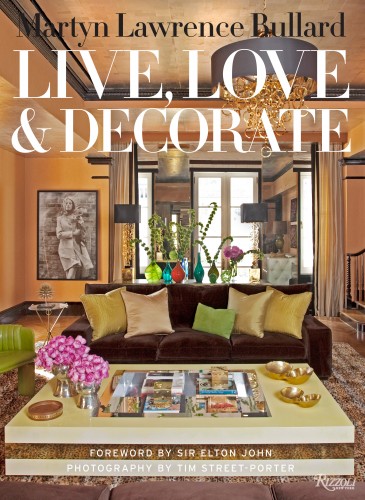 The co-star of Bravo's Million Dollar Decorator showcases his lavish style in this new volume featuring projects for such celebrity clients as Cher, Cheryl Tiegs, Elton John (who wrote the foreword), Kid Rock, Ellen Pompeo and Tamara Mellon of Jimmy Choo fame. His signature mix of the exotic, traditional and Occidental result in dramatic yet surprisingly comfortable spaces, each reflecting the distinctive taste and style of the owner. With an appealing conversational style, Bullard walks us through these luxurious, sensuous homes, generously sharing sources and manufacturers. Take a vicarious tour with the glamorous designer to the stars – "it's delicious dahling!"
And yet still more books coming soon!!