This show was held in the more intimate Stage, which I really liked. Not to mention, I was sitting across from Stanley Tucci and Kristin Chenoweth (not sure who's in between them).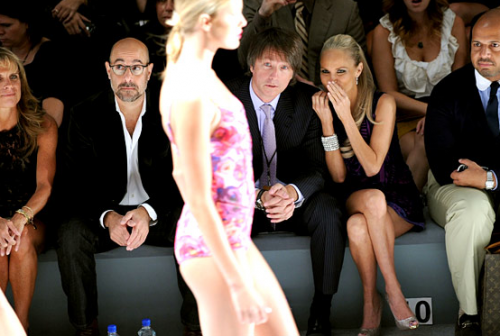 And there was live music provided by John Forte, which made it feel even more like a special event. You can go to Nanette Lepore's site to see a video of the show, including the music.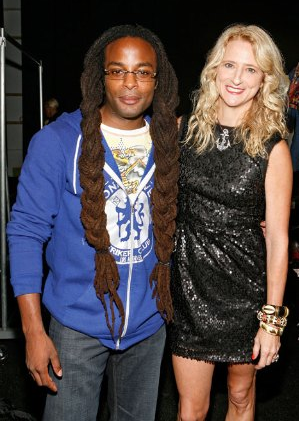 Lepore's clothes are always feminine and flirty and these were no exception. The make up by Mac was wonderful, highlighted by a beautiful lip shade of pinky red, which was a great counterpoint to the colorful collection. The clothes ranged from fun retro bathing suits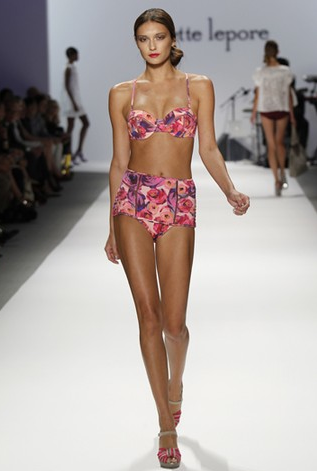 to flowery dresses (this one was gorgeous – possibly my favorite piece in the collection)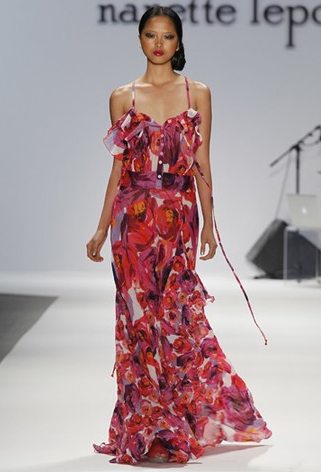 to younger, more bohemian eyelet confections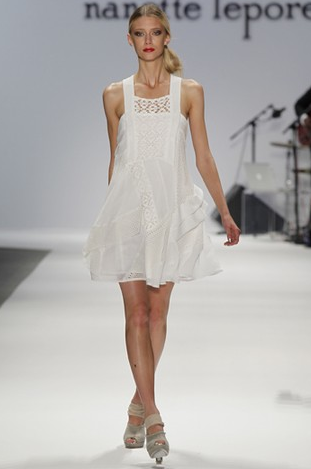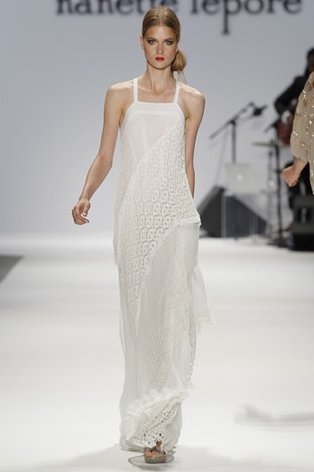 to very wearable pants with chiffon-y tops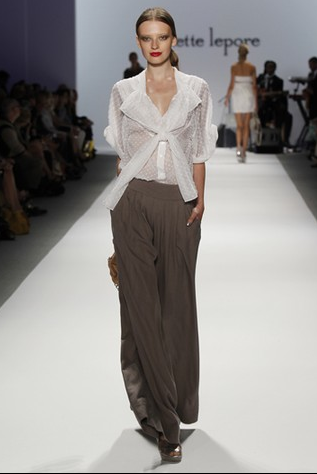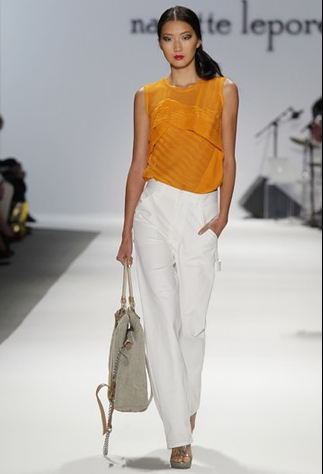 love the tangerine blouse!!
The collection felt light, a bit retro and easy with a little something for everyone. Perhaps that's why she appeals to such a wide range of customer – not a bad thing!