Michelle Smith said her inspiration for this collection was the "stylishly eccentric " Peggy Guggenheim. She channelled her spirit with "unexpected combinations of pattern, texture and color". This 10th anniversary collection also marked the debut of Milly's handbag and jewelry collections. All of this was accomplished with a great sense of fun and creativity. I've attached a video to give you a sense of the entertaining presentation.
The show had a ton of energy and offered an upbeat collection with quite a few terrific pieces. In true Guggenheim style, Smith assembled many of the outfits in unconventional but appealing combinations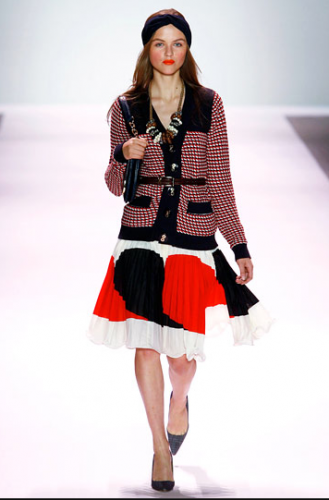 or just the opposite – where everything matches.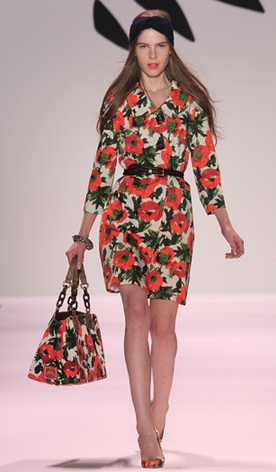 but don't be fooled – there are many very wearable pieces, especially many wonderful coats.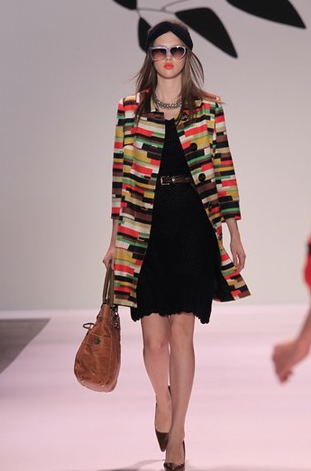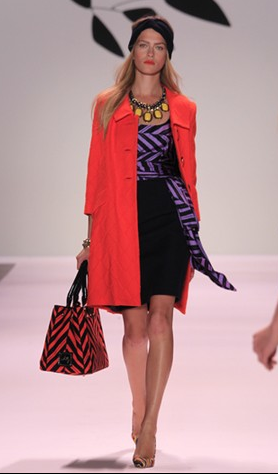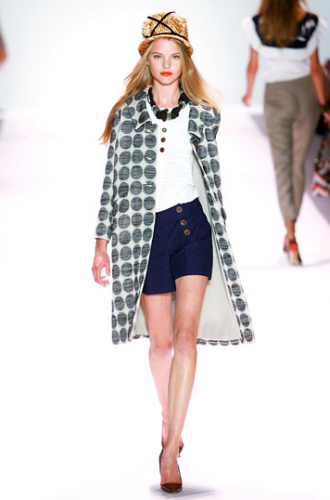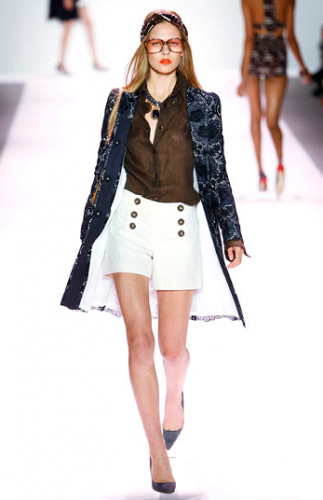 Too bad you can't see this coat better – it was stunning.
There was a lot to like in this collection, and at Milly's price points, I am pretty sure I will be adding at least one item to my spring wardrobe.