You may not have realized how many coordinated collections there are under the Oscar umbrella. It makes adding to the look so easy and fun – supplement with as little or as much as you like – the layering is key. Oscar de la Renta's fashion jewelry line is a bold take on accessorizing. I adore the chunky statement quality of the pieces that can hold their own against the embellished styles of the season.
Take a look at some shots from the runway to see how it's done.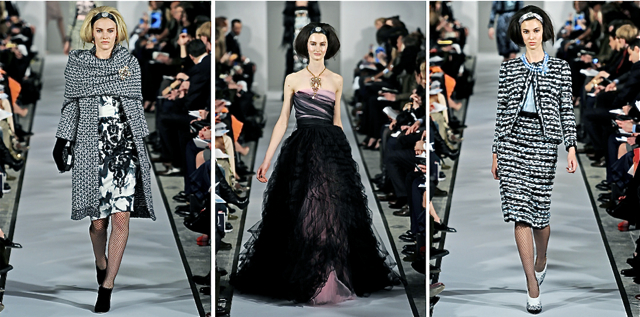 Naturally, color coordinated with the collection, ice and rosé were the color story du jour.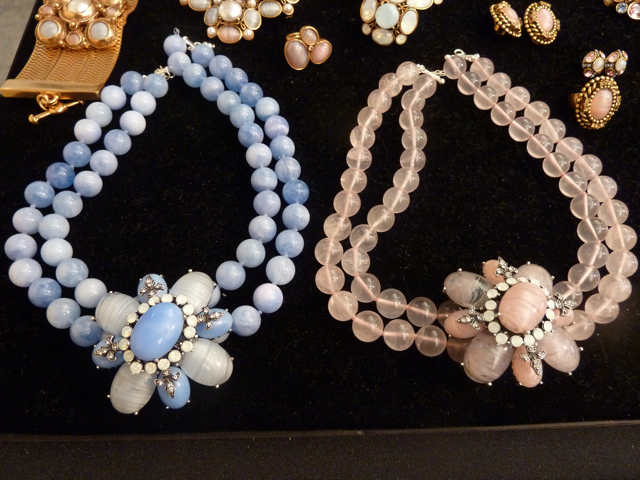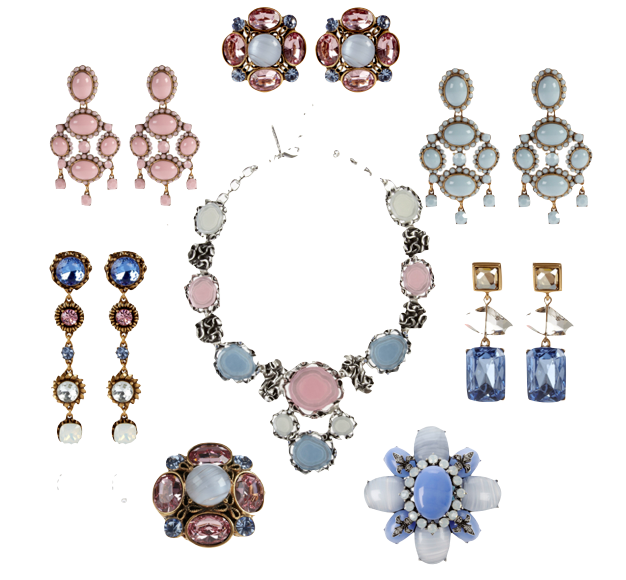 And don't take it all too seriously – that's why it's called fashion jewelry!! Dress it up or down – just don't leave it lingering in your drawer for special occasions only.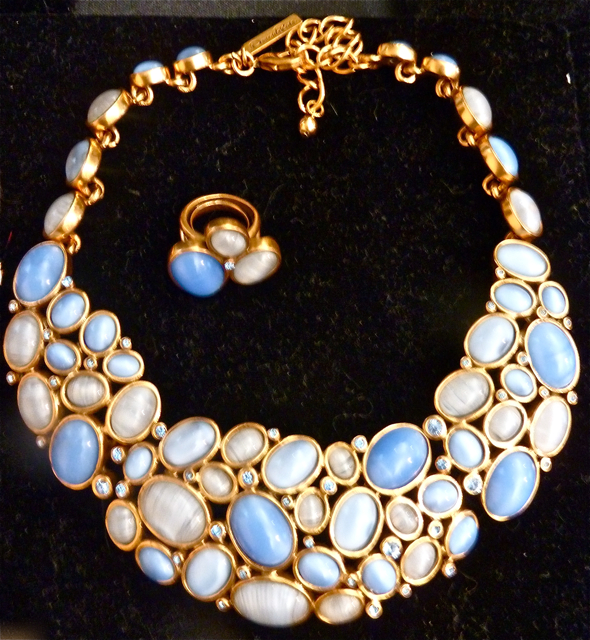 Many of the fabulous pieces like this are convertible so you can wear them as brooches or as necklaces. And pin it on more than just a jacket – a brooch is great for securing a cape, wrap (see the runway shot on the left) or even a fur!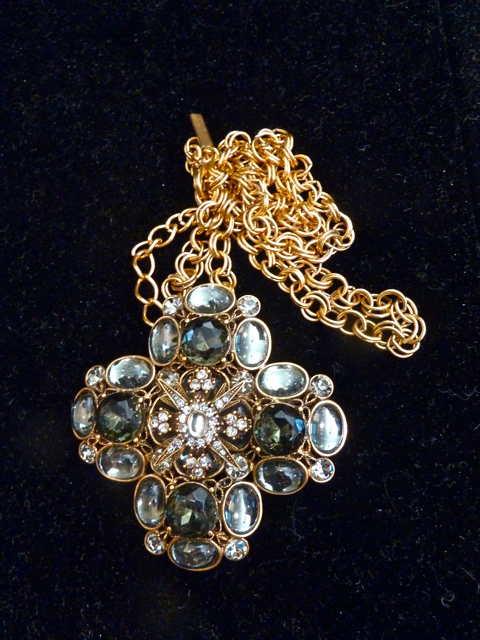 Be brave, take a chance, and don't forget Tony Duquette's mantra – sometimes more is just right! These beautiful pieces would take any outfit from so-so to sensational!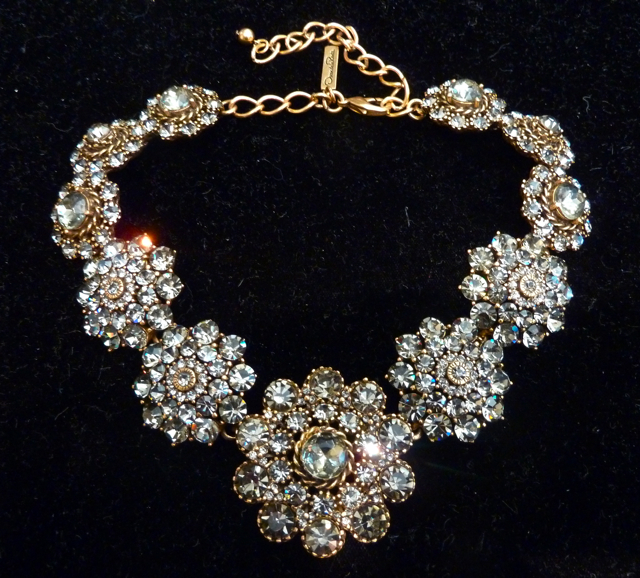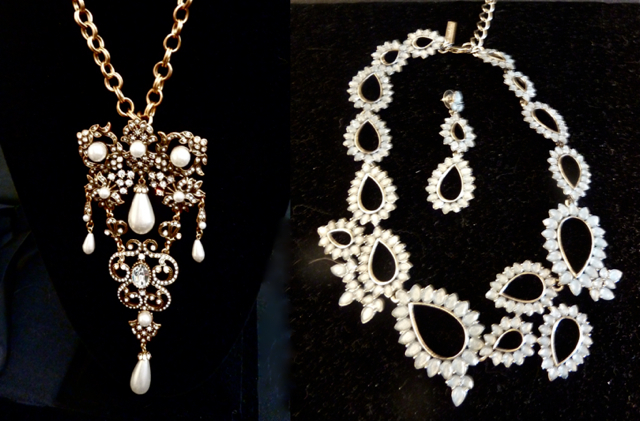 But for those who don't subscribe to the more is more mantra, there are always Oscar's classic tassel earrings in a rainbow of colors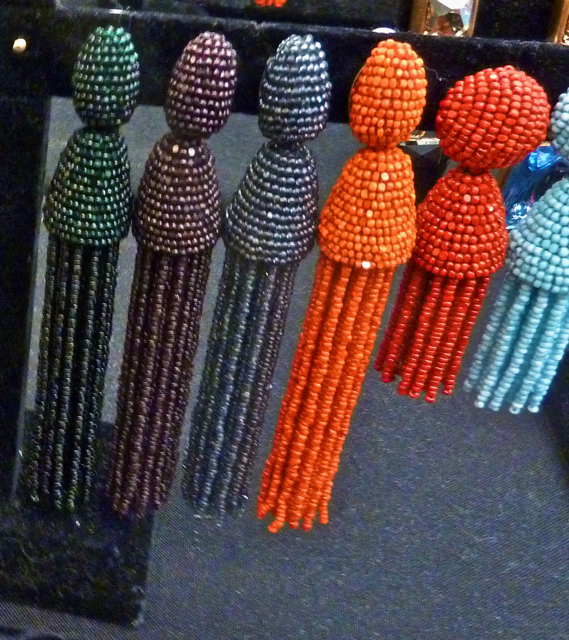 or pure metallic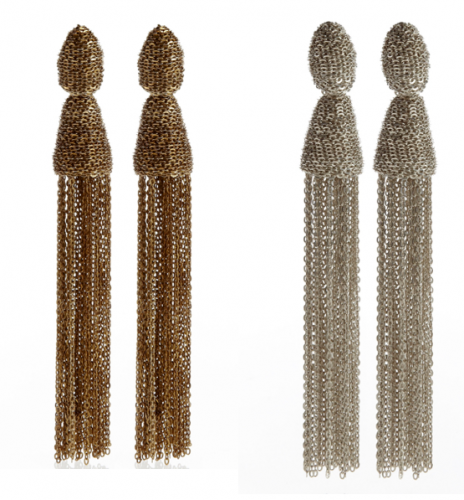 The jeweled headbands were a hit on the runway and would be a festive addition come fall and the holidays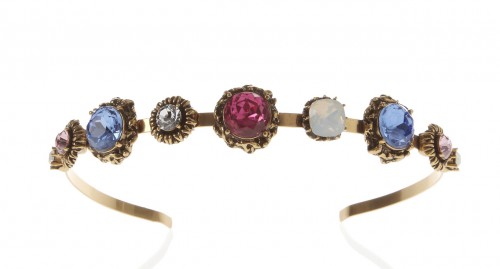 The color story continues with the bag collection. Jeweled minaudieres were shown in ice and rosé and a host of unadorned shades as well.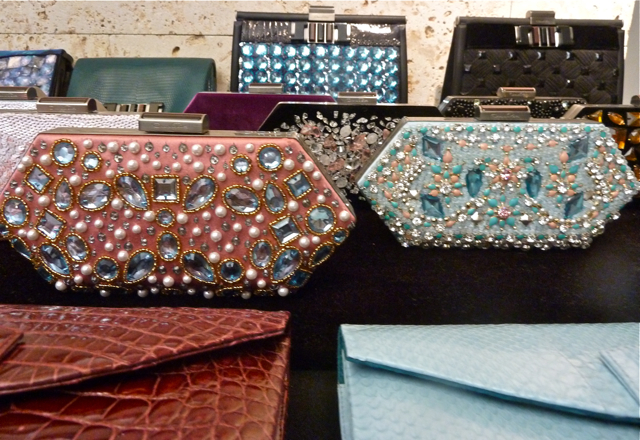 The nile, which I loved so much in the collection, is spectacular in the croc flat envelope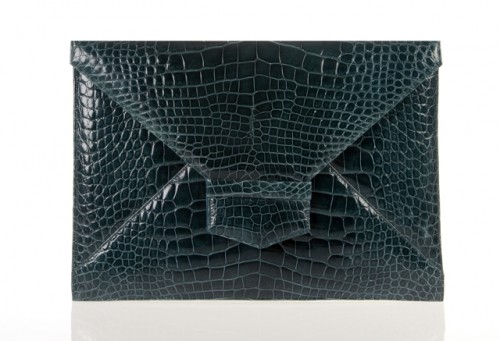 Other small clutches in neutral colors and unique materials are stunning in their elegant simplicity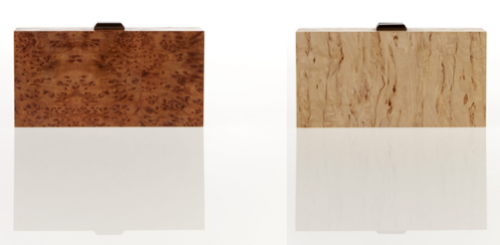 The versatile and tres charmant Marilia bag comes in a wide variety of materials from stones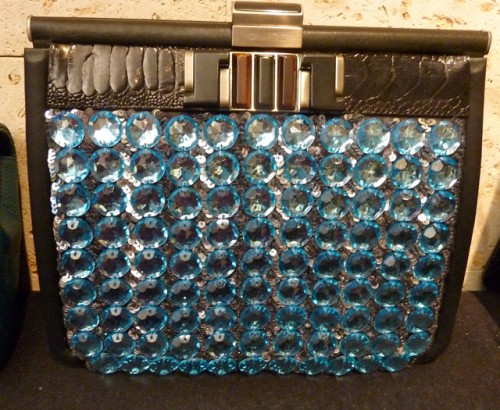 to suede, ribbon or fur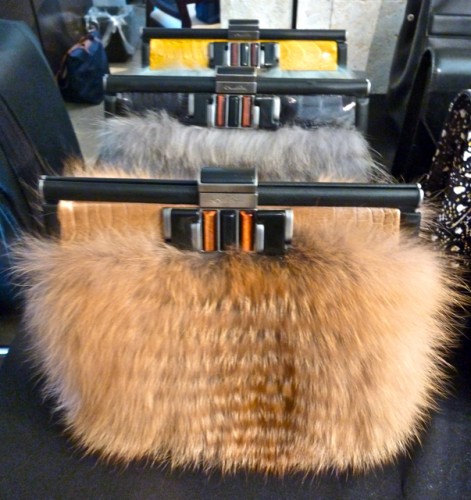 But yet again, if I had to choose, it would be one of these luxurious hobos – simple, elegant, perfect!!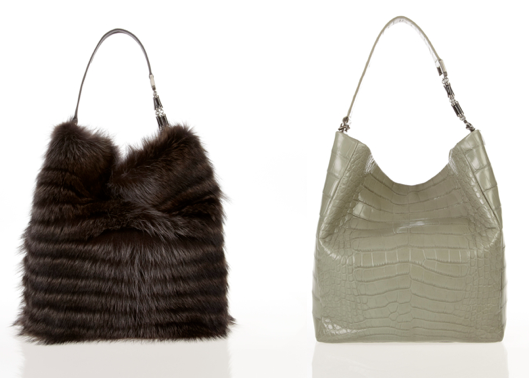 As with any runway show, the shoes were an integral part of the presentation. They transform classic sheaths to modern style statements. The fabulous Eva bootie you saw yesterday comes in several incarnations.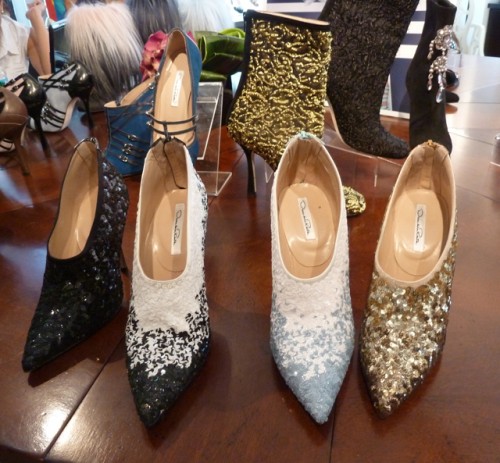 Also straight from the runway, the highly decorative Ella boots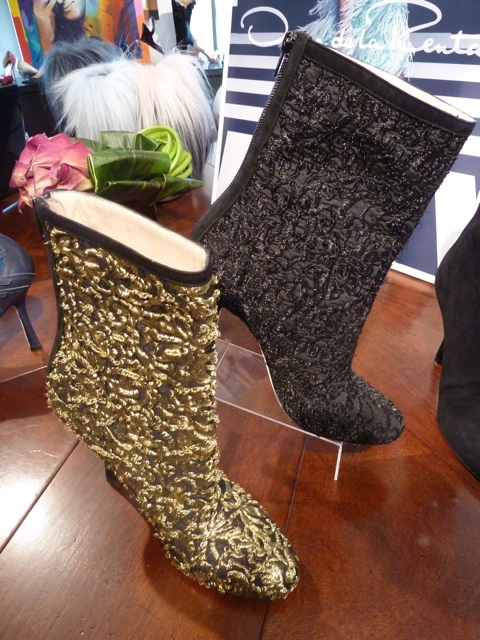 One of my favorite runway looks was completed with the chic Rory boot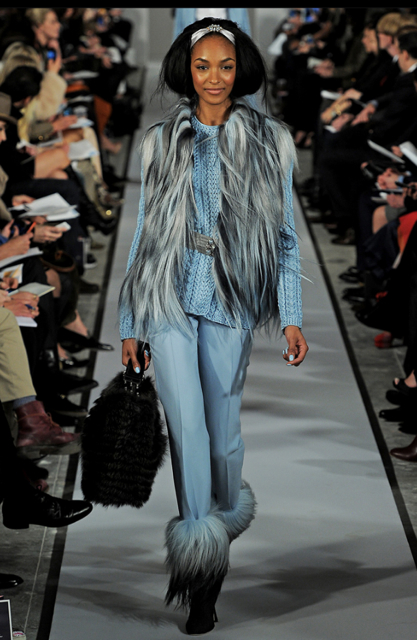 In ice and rosé naturally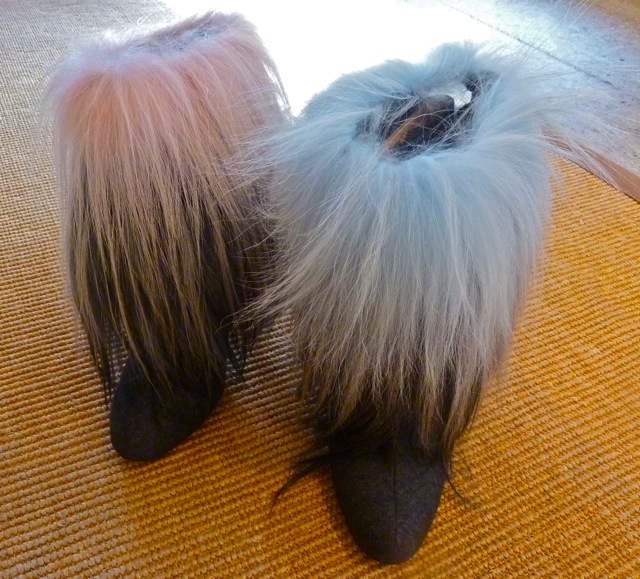 And the Bella boot continues to tell the dominant color story as well.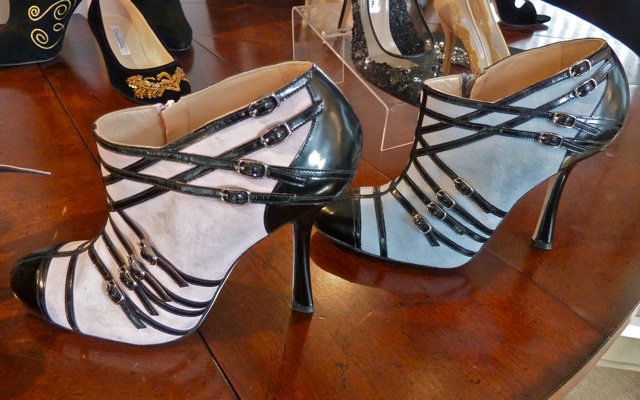 Add the requisite gold to your fall wardrobe with the Love Ric boot embellished with embroidery or glitter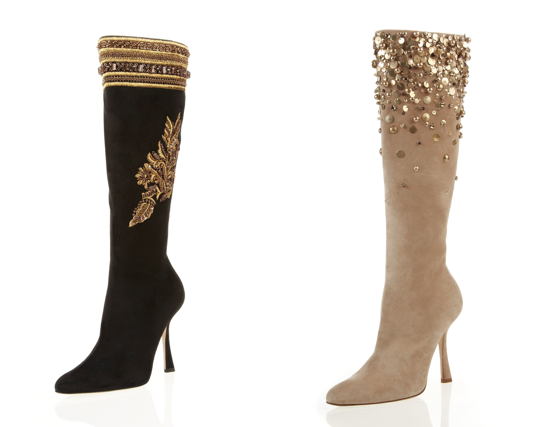 There are many pretty choices to complete the nile story in style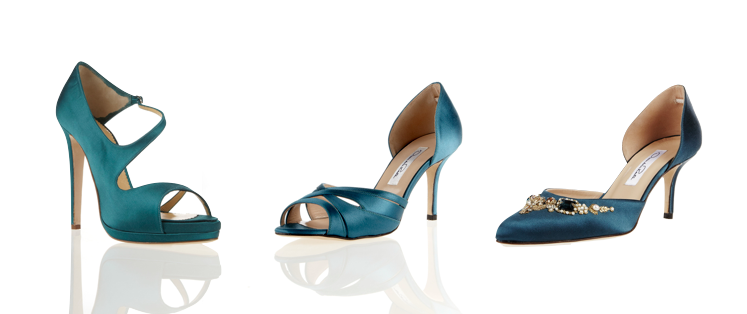 And for those who like their embellishment a little closer to sea level, these classics will probably do the trick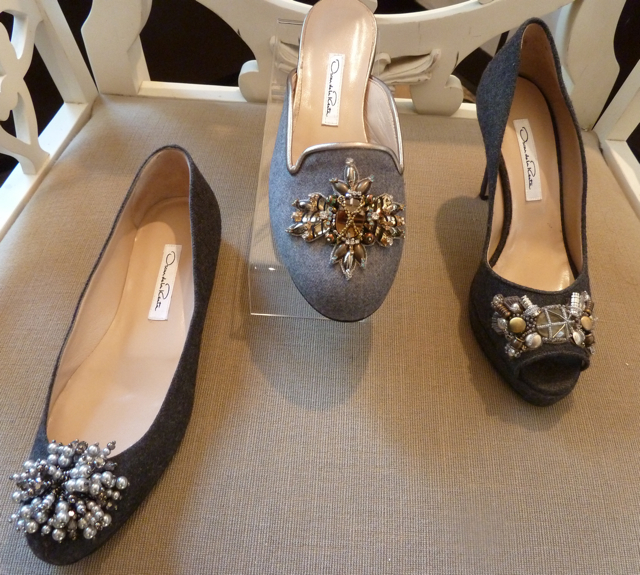 As you can imagine, there was so much more and it's the one stop shopping that makes the mix and match so amazingly addictive. Stop by tomorrow for our final installment – the furs!!! It's how this story all began…