Founded in 1924 by Mrs. Drury McMillen, McMillen Inc. is the oldest, continuously operating interior design firm in America. And I can't think of any other design firm that can boast of having three generations of women from one family in its fold. Last fall, the New York School of Interior Design mounted a landmark retrospective celebrating McMillen's nine decades of distinguished design. Susanna and I were thrilled to meet with Ann Pyne, current president of McMillen, curator of the exhibition and daughter of legendary McMillen designer and president Betty Sherrill, and Ann's daughter Elizabeth Pyne, a designer at the youthful McMillen Plus division, to tour the show and chat about three generations of McMillen style.
Generations of legendary designers started their careers at McMillen, helping to create interiors for such influential style makers as Doris Duke, Babe Paley and Millicent Rogers, business leaders such as Henry Ford II and Laurance Rockefeller and the private quarters of the White House for President and Lady Bird Johnson. Throughout the years they've garnered a myriad of magazine covers, including many of the vintage ones included in the show.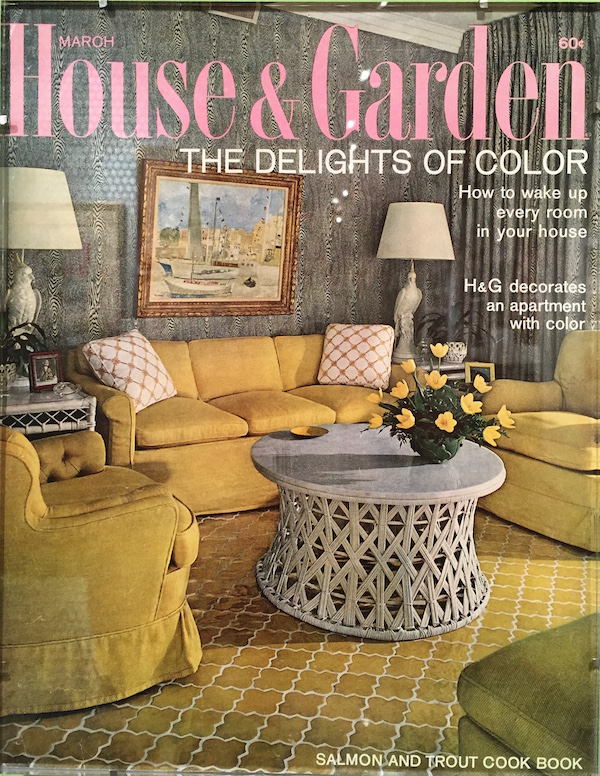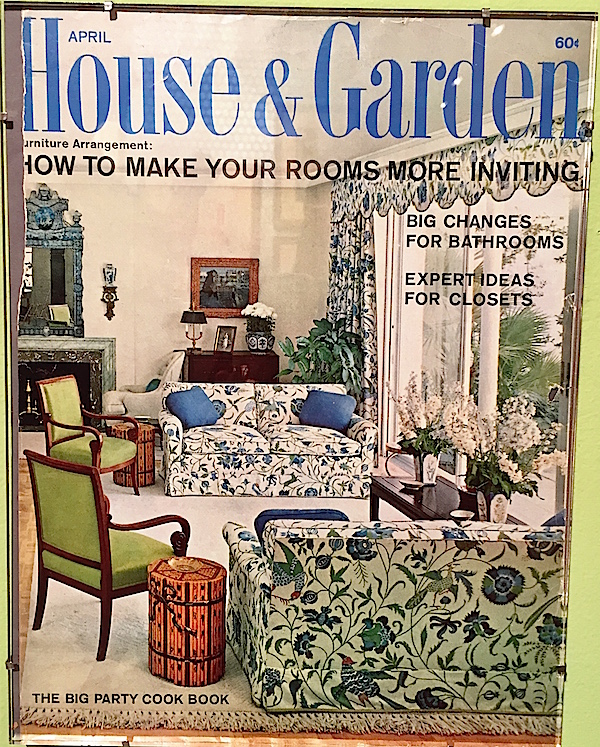 A variety of materials from the extensive McMillen archives such as original scheme boards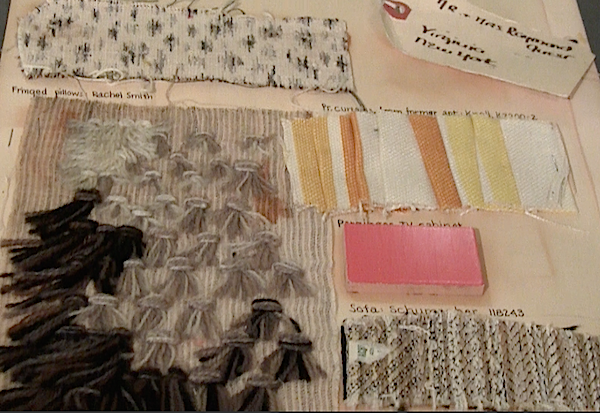 beautiful watercolors of completed projects by Elizabeth Hoopes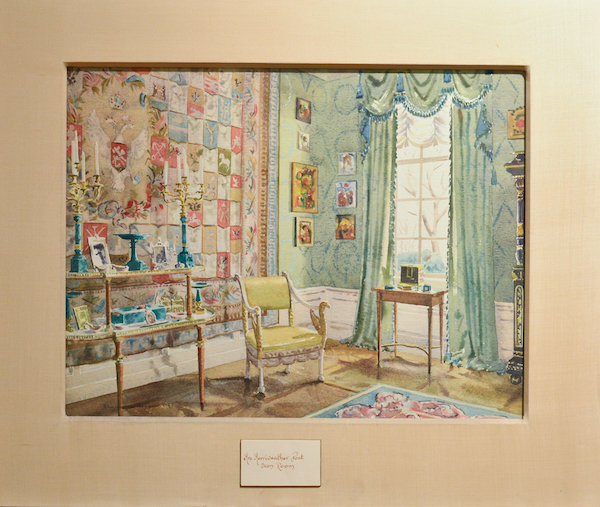 and the extraordinary work of McMillen secret weapon, Grace Fakes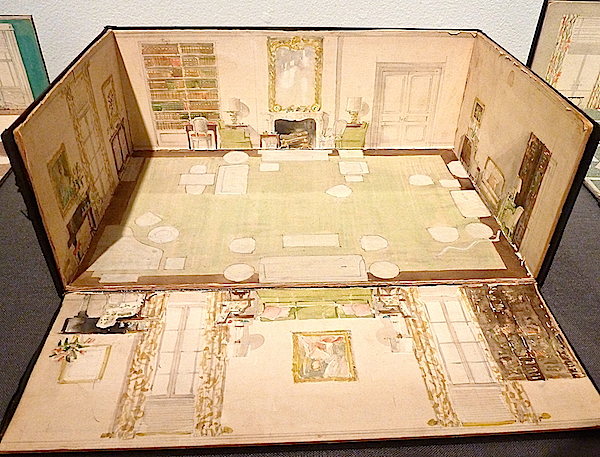 were all anchored by the incredible graphic timeline of nine decades of design, researched and created by Ann Pyne.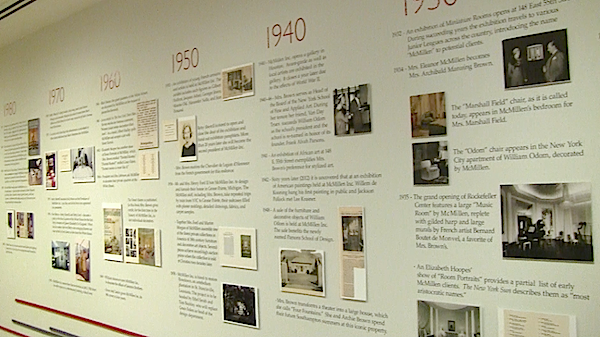 Betty Sherrill, president of the firm for thirty years from 1972 until 2002 when she passed on the position to her daughter Ann, was a huge presence, responsible for shepherding McMillen toward the future with brighter colors and collaborations with manufacturers and fabric houses. And now Ann has continued to keep this august firm vital and relevant with fresh projects and design that have been recognized lately with a wave of great press. In the past year alone, Ann's work graced the cover of the November ELLE DECOR. Successfully marrying past and present, this grand New York townhouse project includes sophisticated and surprising layers and combinations.
photo by Bjorn Wallander
Ann was also November's House Beautiful Master Class designer, daughter Elizabeth was House Beautiful's featured Next Wave designer in February, McMillen designer Suzana Monacella created a Brazilian inspired bedroom at Kips Bay, below,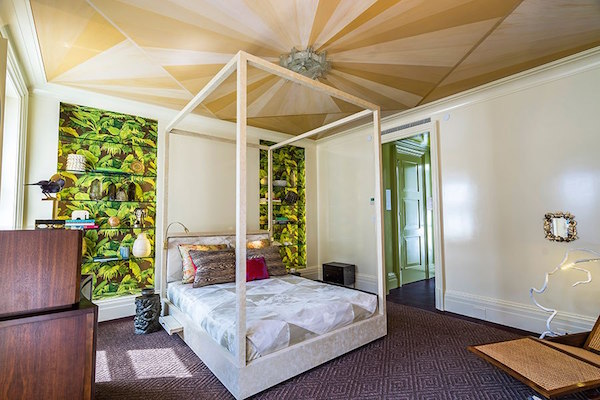 and Elizabeth had a wonderful feature in July's House Beautiful with a bright and youthful apartment, clearly channeling her grandmother's cheerful and colorful aesthetic.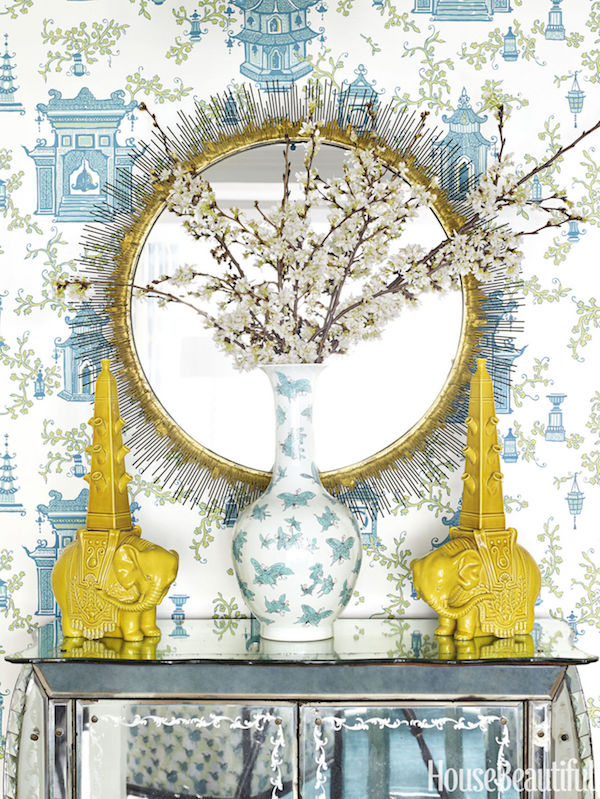 It's the ability to translate tradition with brave and unpredictable choices that keeps this design firm on their game.  As Elizabeth points out, "We've always been innovative — Jackson Pollock met Lee Krasner at one of our openings, and we staged Willem de Kooning's first gallery show."
two photos above by Ngoc Minh Ngo
And Elizabeth's stylish apartment continues the trend with bold and whimsical choices.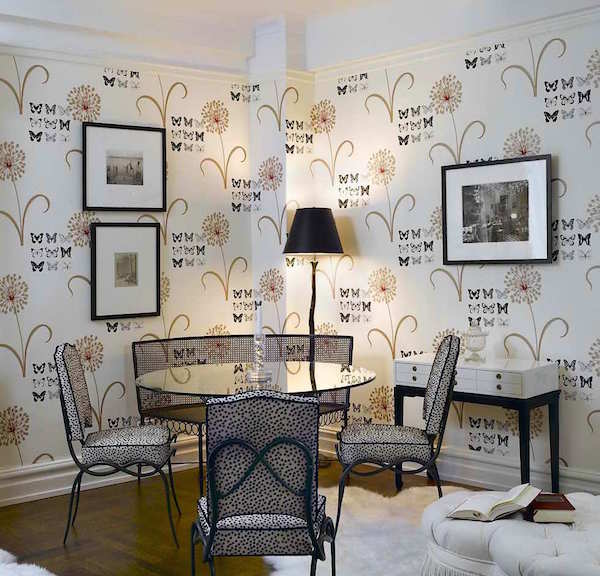 Congrats to Ann, Elizabeth and the rest of the firm. Here's to ninety more years of design excellence at McMillen – who knows, there may even be a fourth generation of Sherrill/Pyne women to come!