The tiny hamlet of New Preston, CT may be small in square miles (7,39) and population (1,182) but looms large on the map as a retail design destination. With the most recent addition to the shopping scene, Privet House (moving from its Warren location earlier this year), chic weekenders no longer have to wonder where they are going to get their Cire Trudon candles, Santa Maria Novella bath products or unique accessories or antiques for their homes. Proprietors Richard Lambertson and Suzanne Cassano not only assemble a marvelous mix in their charming shop, but the exquisite merchandising in the airy two story space makes everything that much more tempting.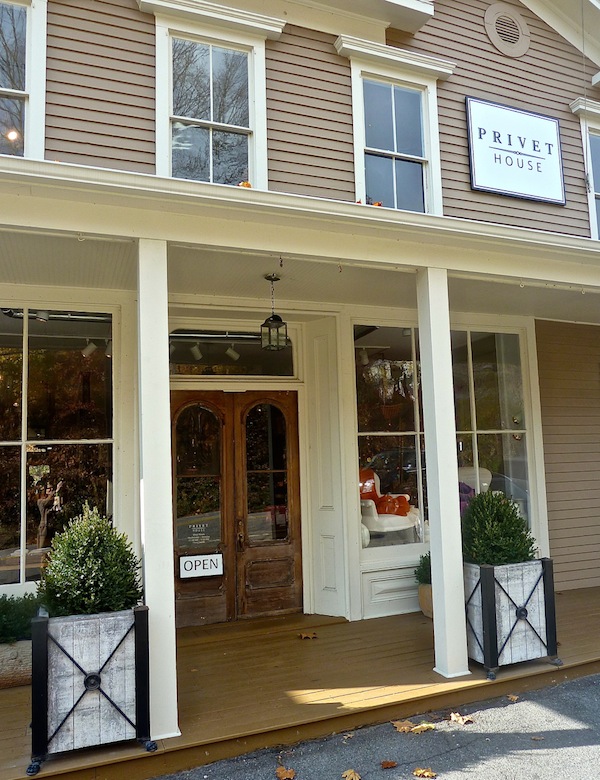 If the name of Richard Lambertson sounds familiar, that is of course because he was half, with John Truex, of the much missed iconic bag and accessories line, Lambertson Truex. Founded in 1998, the company, a mere two years later, received the coveted CFDA Accessories Designer of the Year as well as the ACE Award for Design Excellence. While the firm sadly closed its doors in 2009, over the years the designers had personally collected their favorites from each season, amassing over 1,000 pieces in their archive.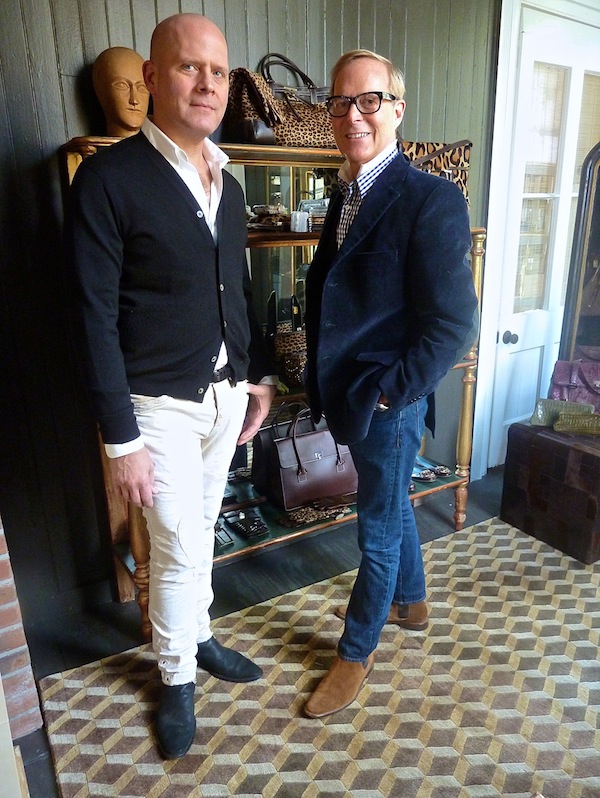 They have now decided to share the wealth and starting this Saturday, will be presenting for sale, at Privet House in New Preston, a selection from their private collection. I had a chance to visit with Richard and John there this weekend to get a sneak peek.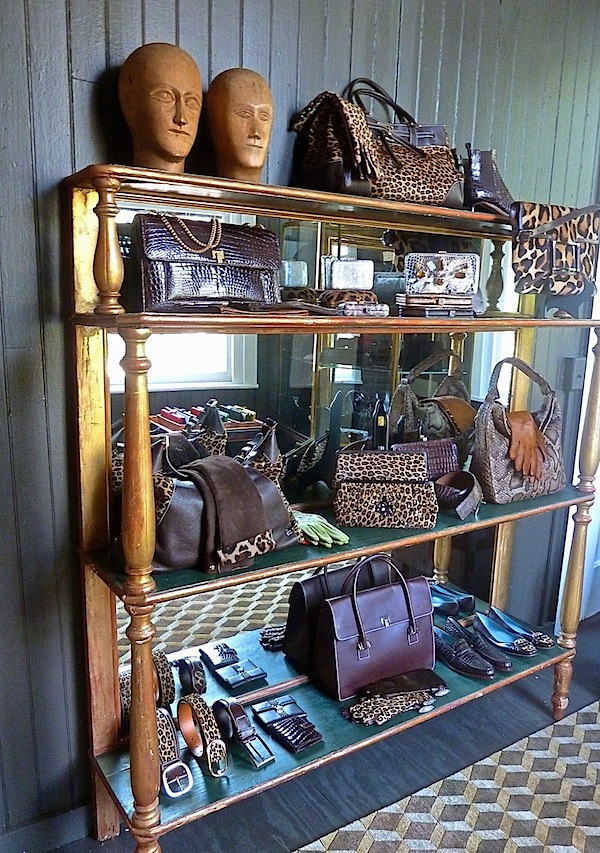 Every two weeks, throughout the holiday season, they will present a curated story. This week features pieces from the Fall 2008 collection, with leopard,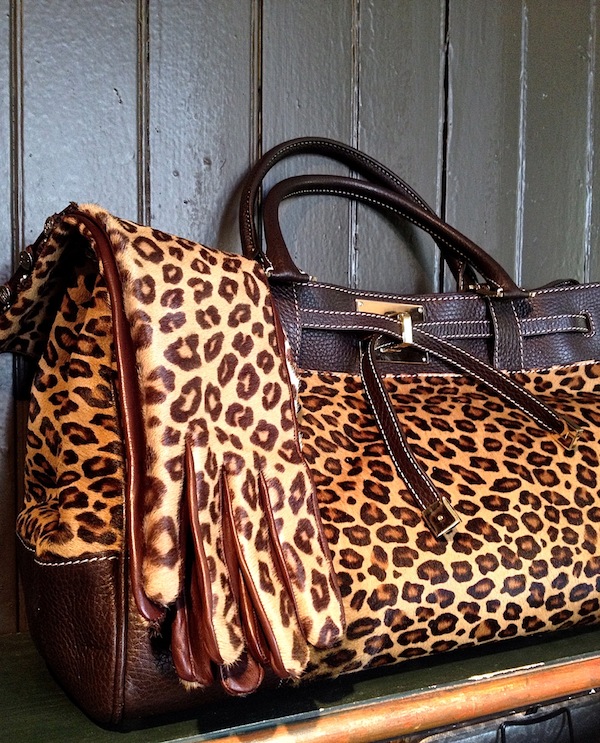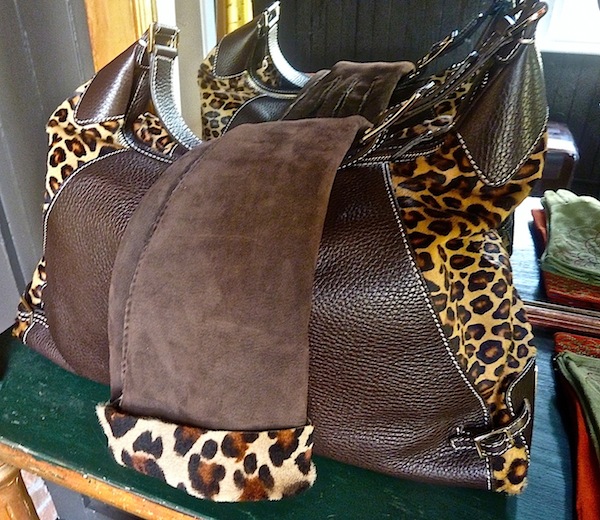 camouflage,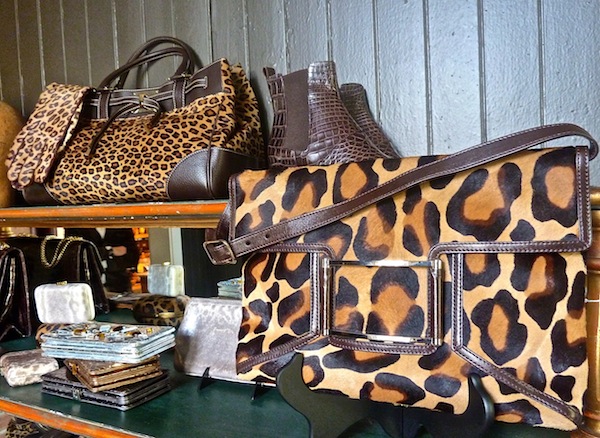 and rich fall tones of cognac, olive and deep purples in the most exquisite exotic leathers.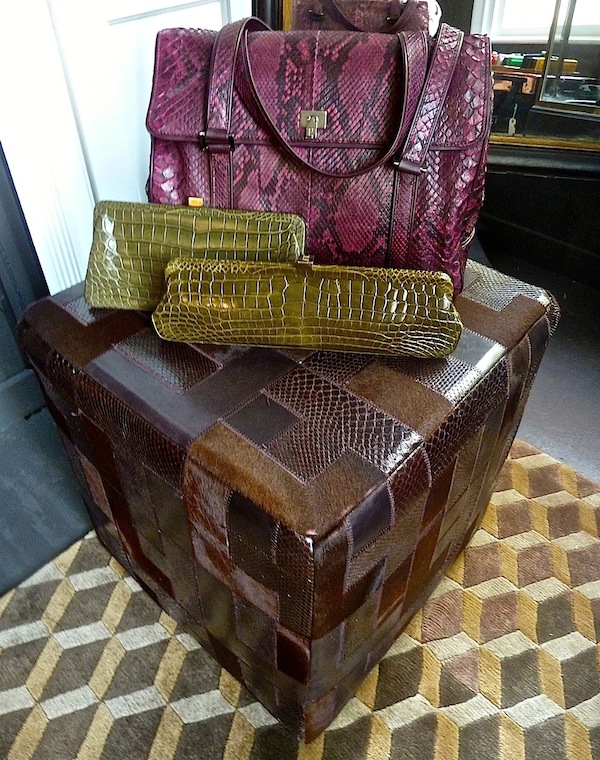 There is a wide variety of temptation from bags of sumptuous skins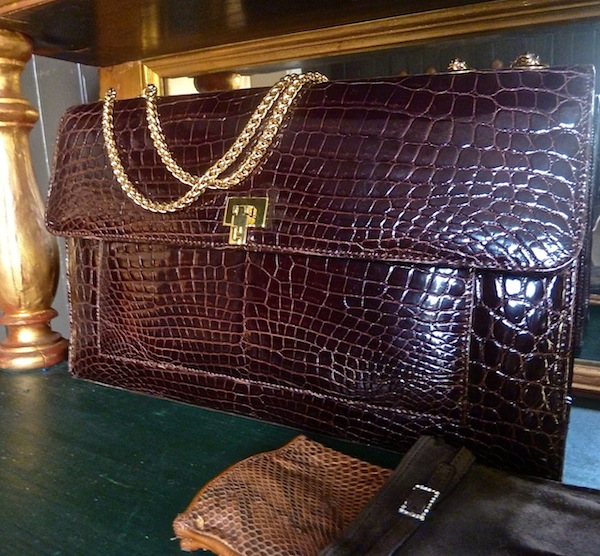 to covetable clutches in precious patterns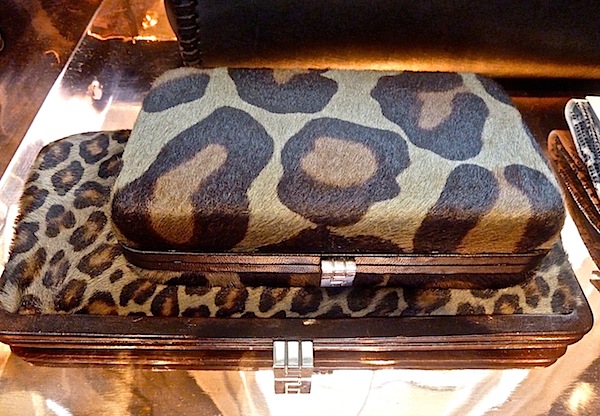 to a silky satin array of candy shop colors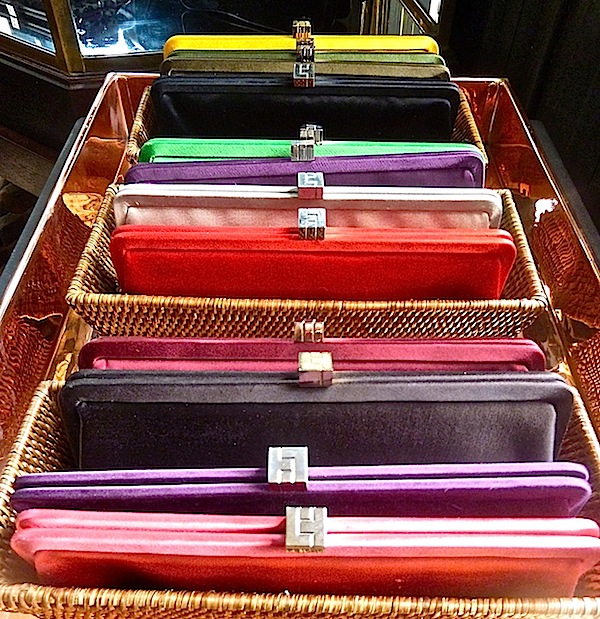 or glints of gold and silver.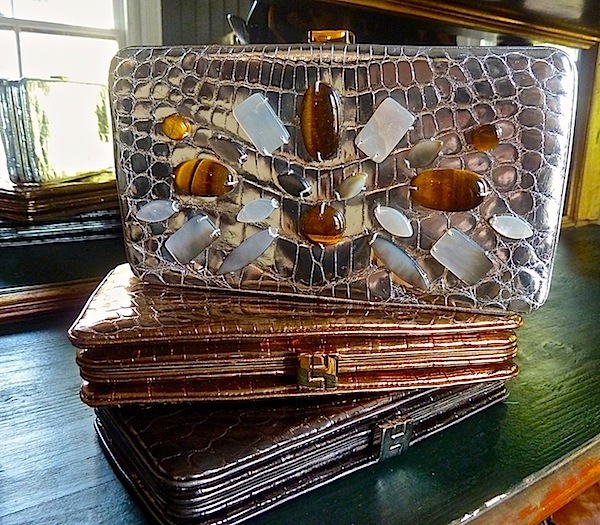 Charming minaudieres make marvelous gifts for yourself or someone special on your list.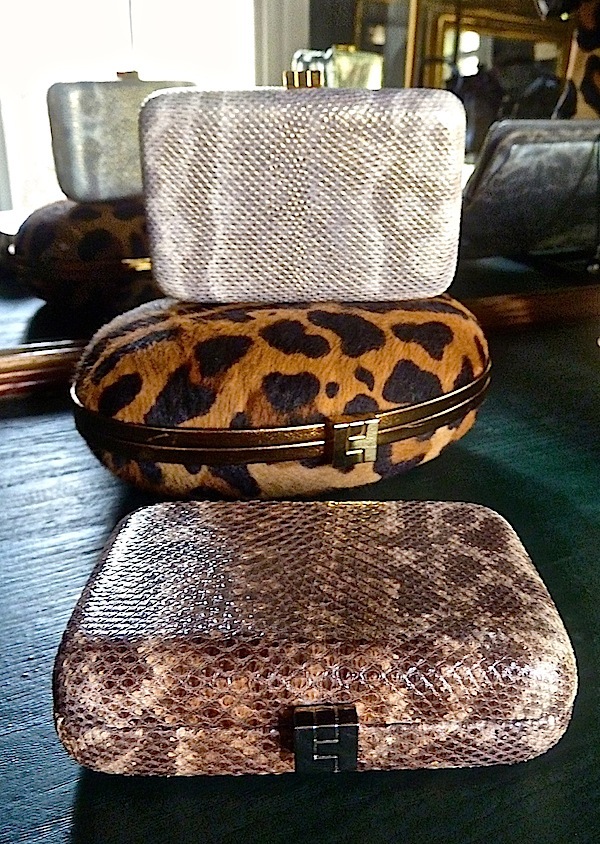 And as our balmy weather is finally turning appropriately crisp, there is a fabulous selection of gloves from short and chic embellished drivers to fabulous over the elbow shearlings.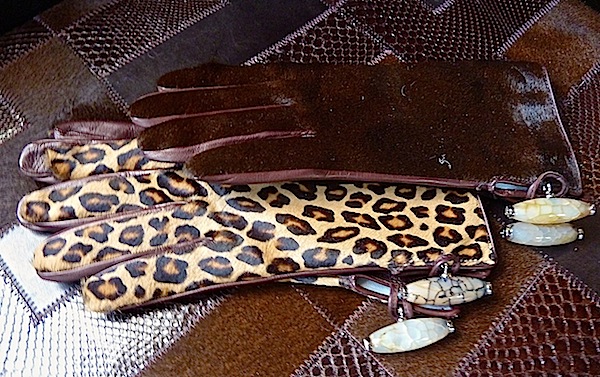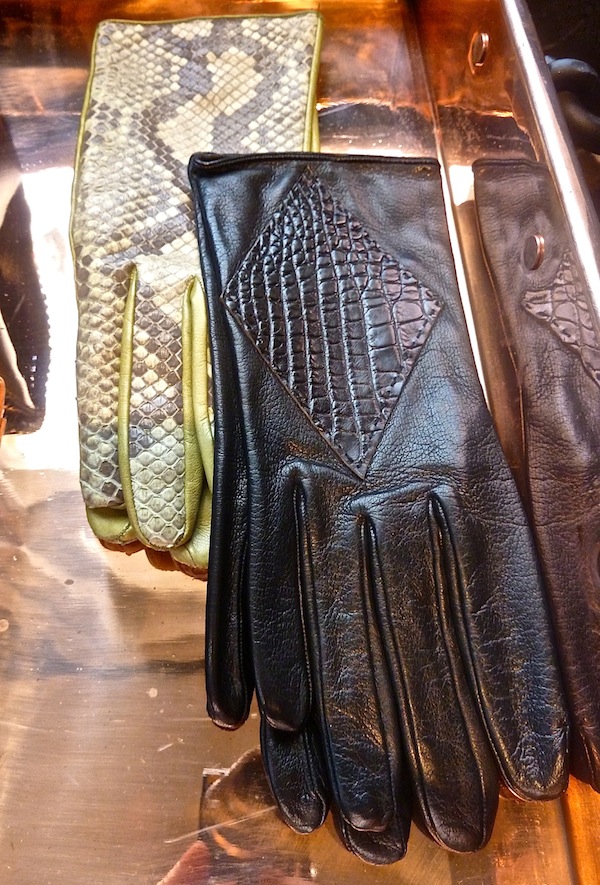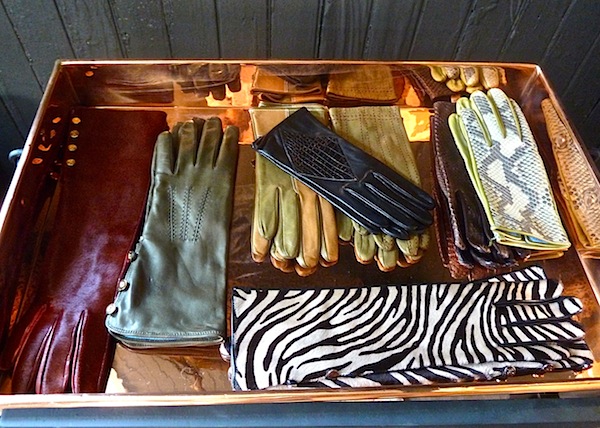 In coming weeks, there will be a Men's story (with bags, attache cases etc), a metallic story etc., and other creative assemblages. But these are one of a kind, irreplaceable pieces personally selected by the designers themselves. When they go, they're gone. And if by some chance, you're lucky enough to wear a women's size 7, you could be the proud owner of these amazing beauties!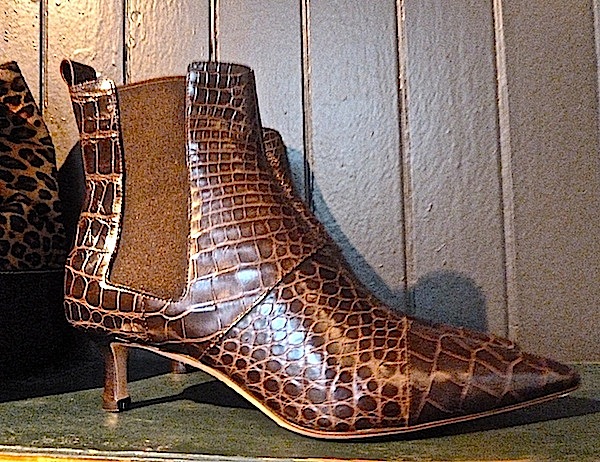 So mark it on your calendar and perhaps I'll see you this Saturday. The store opens at 11 a.m., but the sale will commence with the arrival of the designers at noon, who will be on hand to personalize your purchases with their signatures. Just don't even think about beating me to the items I've earmarked for my closet!
PRIVET HOUSE
13 EAST SHORE ROAD
NEW PRESTON, CT 06777 USA
860.868.1800
INFO@PRIVETHOUSE.COM