They must indeed be very happy at Hermes since they just reported a 55.2% jump in first-half net profit and said sales could be up 12% over the full year. Wow! Clearly the economy has not been affecting all retail establishments equally. I'm sorry to say that I wasn't one of the lucky ones contributing to this upturn. But the timing couldn't have been better since Hermes has just spent a pretty penny redoing their space in their flagship NYC store.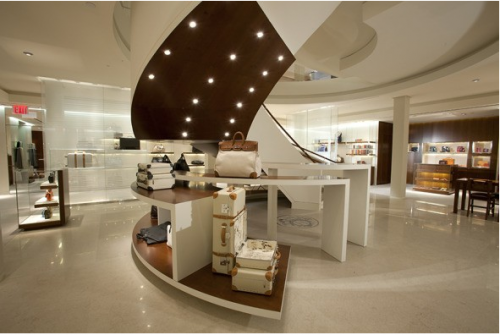 They are redesigning a 2,000 square foot floor which will be dedicated to showcasing their leather collection. Designed by the Parisian architectural firm RDAI, the space will debut on September 14, in the middle of Fashion Week. The sleek new space will feature cherry wood shelving, a limestone tiled floor and floor to ceiling sliding glass wall cases surrounding the central spiral staircase as shown above. In addition, there will be a leather paneled VIP studio for custom orders as well as a leather workshop station for repairing and restoring your less than new Birkins and Kelly's (although that service has always been available for a shockingly reasonable fee). At the same time, Hermes will be debuting the limited-edition mini Constance bags in satin as well as the So-Black bag collection, a preview shown below, which in addition to all black leather, features black hardware.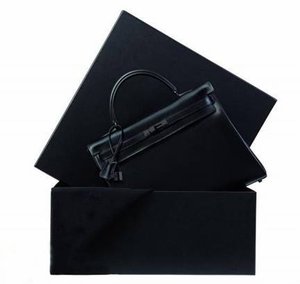 So if you live in New York or are going to be there for Fashion Week, I would definitely make time to visit the stunning new space at Hermes – the quintessence of quality and style.