I'm sure many of you know that since 1984 DIFFA has been one of the nation's largest supporters of people with HIV/AIDS. And Dining by Design, now in its 16th year is not only one of the industry's most anticipated events, but has raised over 16 million dollars for the cause. Presented again this year in conjunction with the AD Home Show, the tables were on view the last three days.  Friend Dwayne Clark, of Clark Gaynor Interiors, recruited me, as I was so perfectly color coordinated, to stand with him at the dramatic entrance he designed with Input Creative Studio. Representing the journey of an AIDS victim, it illustrated the light at the end of the tunnel that DIFFA helps to provide. The perspective of the entry enhanced by the dark envelope and mirrored lightbulbs not only pulled you in but helped to reflect, literally and figuratively, on the cause.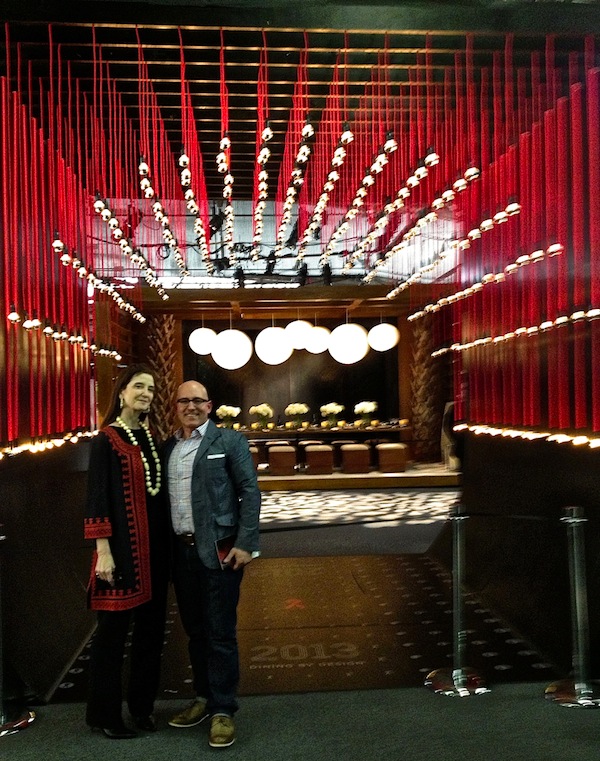 Later that evening, I was delighted to attend the gala dinner, courtesy of Flexform, the chic modern Italian furniture company that produces such pieces as the iconic and sexy Groundpiece sofa below.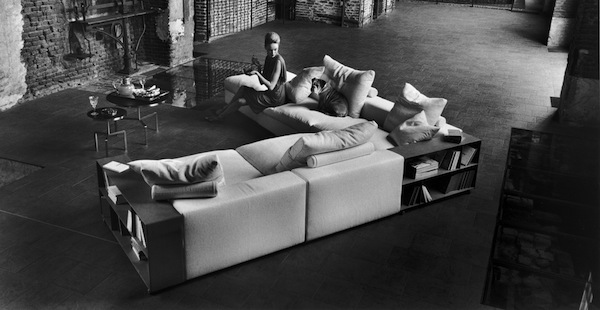 Designed by the incredibly innovative Dror Benshetrit, the Flexform DIFFA table focussed on the environmental issues of water consumption and availability throughout the world. With a fast moving slide show and a steam machine (nixed at the last minute) that would have had us sitting in an ethereal cloud-like atmosphere, I'm afraid photos were a bit too difficult to capture. But a good time was had by all at our convivial table that included Jayne and Joan Michaels of 2Michaels, Interior Design managing editor Helene Oberman, designer Cristiana Mascarenhas of In Plus Inc, David Levy (CEO) and Amir Kazerani (General Manager) of Flexform NY. Kudos to Andrew Joseph, the PR guru who executes the store's publicity, on assembling such a sophisticated and entertaining group.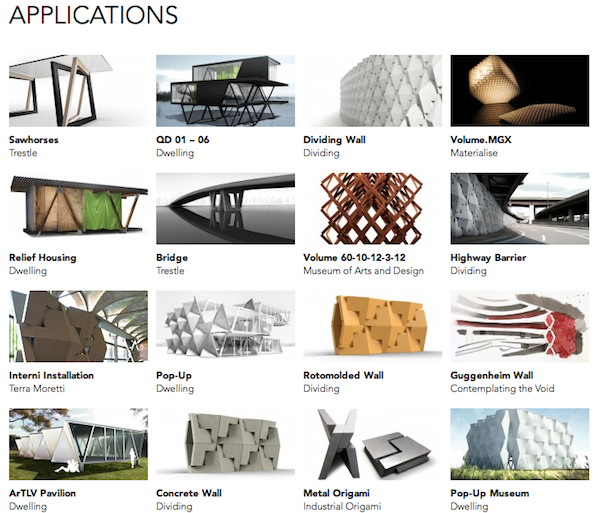 Before I move on to sharing some of the dazzling tabletop designs (probably in a subsequent post since I seem to have spread my tentacles a bit wide here) I wanted to mention something about Dror. I have heard the articulate multi-disciplinary designer speak before and am always impressed by his forward thinking, innovative ideas. From interior design and architecture to products and spatial geometry systems, he explores the relationship between nature and technology with fresh and groundbreaking solutions. I often say I believe in the transformative power of design and transformation is the essence of Dror's work. Whether designing a building system like QuadDror™ (examples above) or the collaborative work space for WeCross, his cross pollination of concepts, projects and disciplines is inspiring.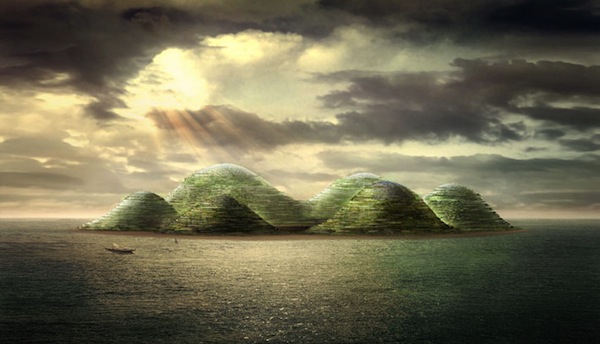 But the project he showed me at dinner blew me away. Although unveiled last fall, for some reason, I hadn't heard about it before. HavvAda Island in Turkey is a revolutionary idea in urban planning. First you need to understand about the Canal Istanbul project, a proposal by Prime Minister Erdogan to build a canal through the city to both help ease the traffic on the Bosphorus and help cope with the city's burgeoning population. It would essentially divide the city in two, connecting the Black Sea to the Sea of Marmara (yes, get out those atlases) and is potentially planned for Turkey's centennial celebration in 2023.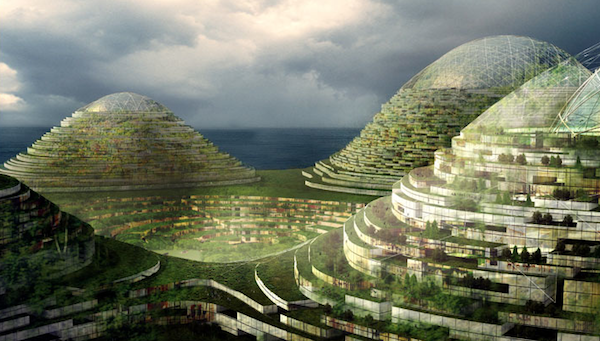 In completing the project, one billion cubic meters of soil would be displaced, adding fuel to the fires of the canal's critics. Enter Turkish developer Serdar Inan, who commissioned Dror to find an environmentally sound, commercially viable and architecturally creative solution to the problem. What Dror envisioned is nothing less than a "new model for a forward-thinking living environment."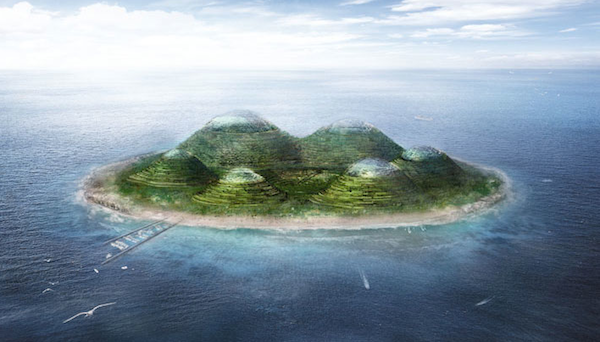 As with all the best design Dror's amazing proposal, created in conjunction with a group of interdisciplinary consultants, looks back to move forward. In keeping with the Turkish cultural legacy, Dror drew inspiration from Ottoman architect Mimar Sinan, whose innovative spatial work featured variations on domes as well as the history of holy numbers and sacred geometry. The project is a "green island made of 6 hills of different sizes circling the downtown center of the land." With housing for 300,000 inhabitants, each hill is essentially a large geodesic dome (think Buckminster Fuller) that is each its own neighborhood and ecosystem. I encourage you to watch the video below to get an idea of this truly innovative project. As I said to Dror, it is the merging of Machu Picchu and Star Trek.
So thank you to Flexform – it was not only an entertaining but enlightening and informative evening. Perhaps in the future we will see a collaboration between Dror and Flexform. I think that could have stellar results.
And thank you readers for indulging me. Do come back next time, when I promise to share the inspiring tables from DIFFA Dining by Design.