My love for legos is no secret. I have written about them before here and people who know me understand my mild obsession admiration for this incredibly clever and creative product. Did you know that since their introduction in 1949, legos have become the most popular toy in history? Clearly I am not alone, for it seems lately the fervor for legos has spread more widely throughout the artistic community, culminating with this current ambitious creation, the "LEGO Greenhouse". A large scale installation in Convent Garden, this is the first fully functioning greenhouse built entirely from LEGO bricks.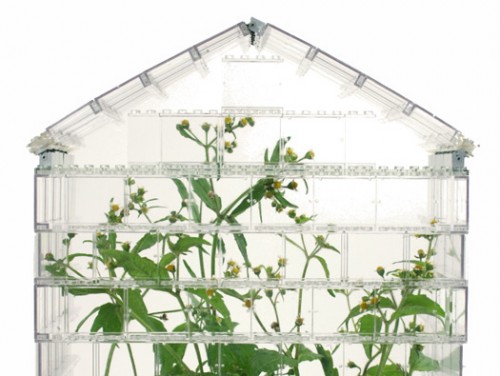 LEGO UK commissioned designer, Sebastian Bergne, to create a lego installation as part of the London Design Festival 2011. Drawing on  Covent Garden's origins as a fruit and vegetable market, Bergne ties his creation into the history of the site as well as Covent Garden's long standing reputation for serving up great culture and design.
A true collaborative effort, Bergne worked closely with the lego team, specifically Duncan Titmarsh, the UK's only LEGO Certified Professional, who built and installed the structure. The plants and vegetables were supplied by Indoor Garden Design and lighting by LED Tape.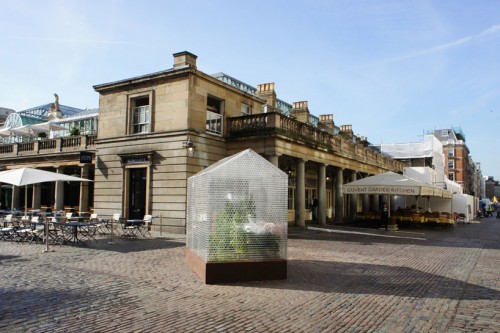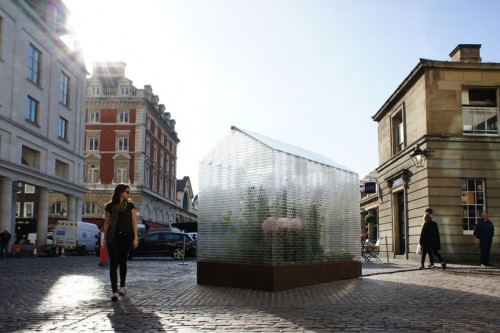 By day it looks like a regular greenhouse, but night is when the magic happens and the structure becomes a glowing box – rather in the tradition of Pei's Louvre addition or Apple's NYC store I think. And it is in keeping with Bergne's other work that has a transformative nature.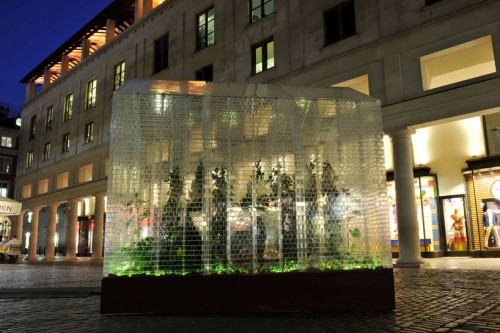 "It's been a pleasure to be involved with this project for LEGO UK and Covent Garden. What instinctively appealed to me, was that I would finally have the chance to live out a childhood dream and build something huge and usable out of LEGO bricks."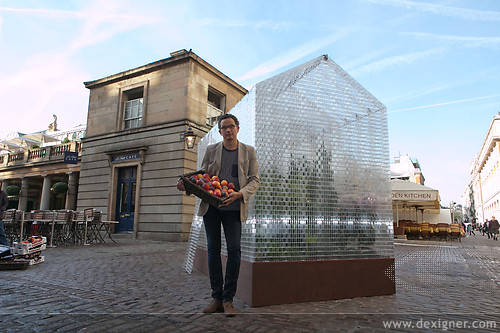 I know how he feels!! I can't wait to see this very special structure in person as I head to the London Design Festival later today!! Be sure to follow along here and on twitter as we bring you a daily dose of inspiration from this amazing design destination.