There is a lot of buzz about the upcoming Christie's all day jewelry auction on October 20th in NYC. People seem to be talking about three pieces in particular. Two will appear in the morning session, entitled Jeweled Elegance: The Eye of A Distinguished Collector, an exceptional private collection encompassing over 160 signed pieces from the very best houses.The first is a Bulgari ring – a two-stone ring featuring a rare, almost 11 carat triangular shaped vivid blue diamond and an almost 10 carat matching white diamond. Rahul Kadakia, Christie's jewelry expert explained ""Vivid blue is the strongest and purest saturation in any colored diamond. As a vivid, this is as good as it gets." The blue diamond alone is evidently worth $15 million – with the white diamond, the ring could easily bring more than that.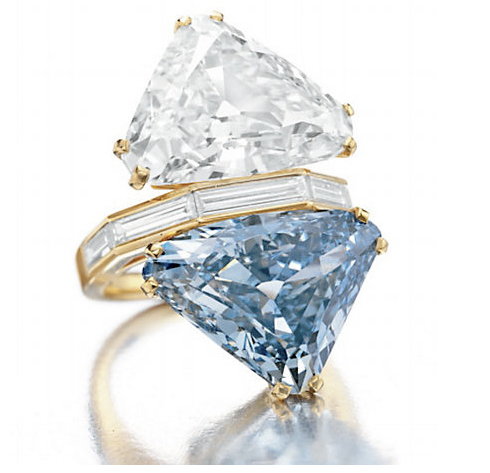 The second, these spectacular JAR earrings, designed for the actress Ellen Barkin, were originally in the 2006 Christie's auction of her jewelry collection which realized an incredible $20 million. The imperial topaz, ruby and diamond earrings are estimated at $300,000-500,000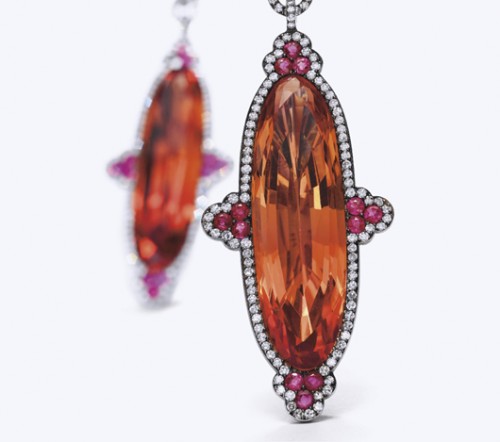 I just had to show this additional JAR offering (although not one of the "big three") This beautiful pink sapphire violet ring is estimated to bring $40,000 – $60,000.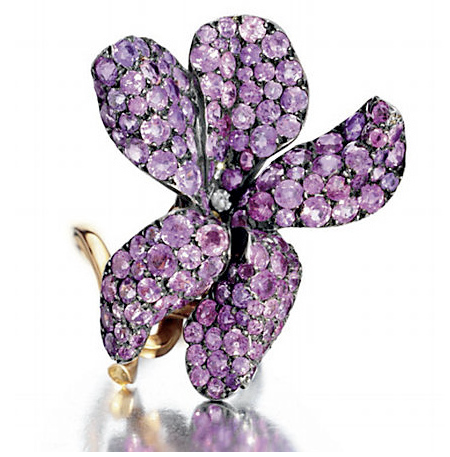 The last piece will be presented in the afternoon session. The Vanderbilt Diamond Necklace, a masterpiece of superb craftsmanship with 24 detachable pear-shaped diamonds, is estimated to reach $400,00 – $600,000. A part of Wendy Vanderbilt Lehman's collection, it was handed down from her mother, Mollie Hudson.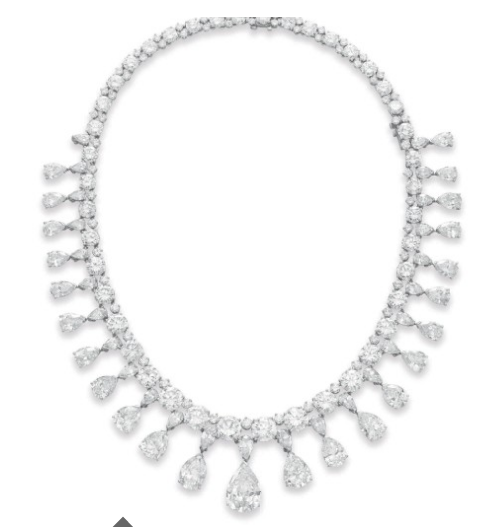 In total, the auction features over 450 pieces and is expected to bring in more than $40 million. So for those of you with a little extra cash burning a hole in your pocket who would like a little bauble for the upcoming holiday season, do be sure to stop by Christie's on the 20th – there'll be lots to choose from!