Of all the auctions this month, none could be more charming than the Christie's Interiors Sale of the Hone Collection in their South Kensington outpost. Many of you will recognize the interiors of Christian House, Peter Hone's Soane-like London home, as he and his home have been profiled many times over the years.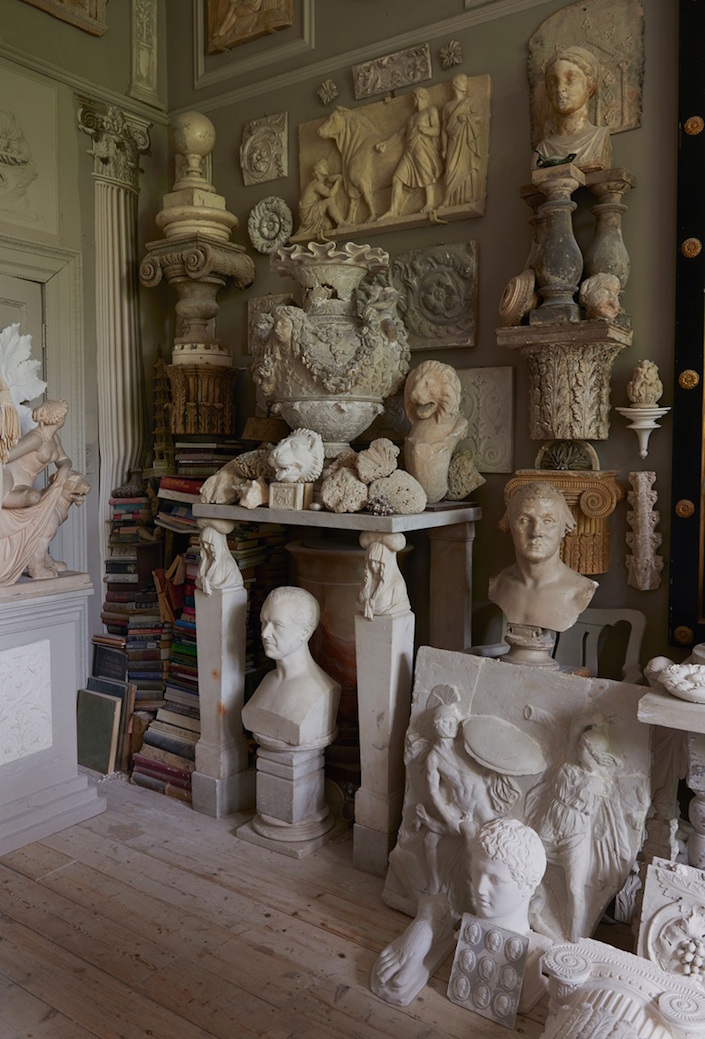 As he de-accesses his eclectic collection of "marble busts, architectural fragments, antiquities, early Coade stone sculptures, pictures, photography and porcelain," a piece of history could have been yours (auction is ending as I write), with a backstory almost as interesting as the object.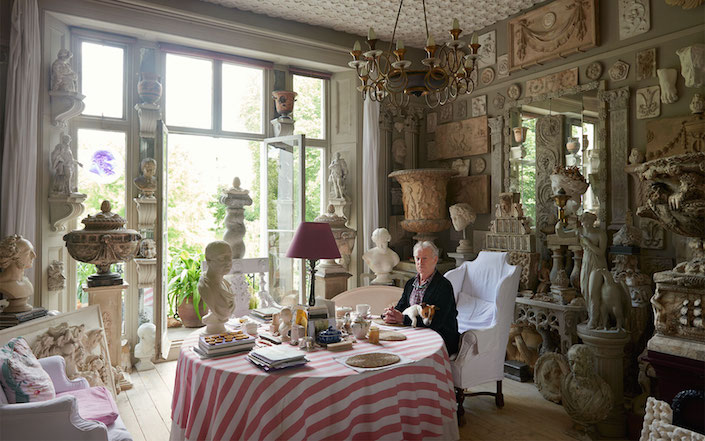 Peter became a "master plaster caster" after a circuitous route, with a career including chef, barman, museum guard and antiques dealer. But he is also an inveterate collector of art and antiquities, begun when he managed the architectural antiques shop for Lord Jacob Rothschild at Clifton Nurseries, which he helped to open and ran for 15 years.
photos above, Christies
Today, timed to celebrate Hone's 75th birthday, Christie's sold his collection, helping the collector/artist to move on to the next stage in his "grand narrative." 'The stories are more important than anything else,' Hone explains. "I rescue all these objects and take them into my orphanage of things," an apt description, considering that he himself was left at an orphanage during WWII at only six months old. "It's all part of the secret history of it all. Which I like."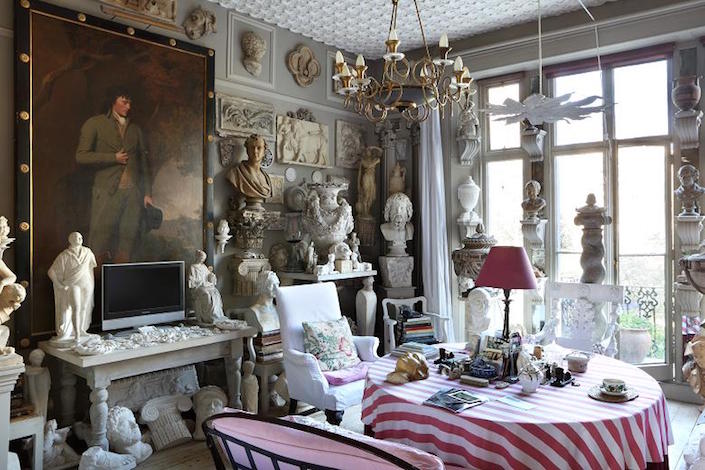 While his treasures will move on to have new stories – a peek at a couple that were in the auction, below – Peter will be working on his new project of turning his home into a grisaille sensation with walls covered with his own plaster cast creations, currently available through Pentreath & Hall in London. We all have that to look forward to as it will most certainly be chronicled in its gray and white glory.