Between fashion week and the upcoming Oscars, the latest offering at the Samuel Owen Gallery is perfectly timed.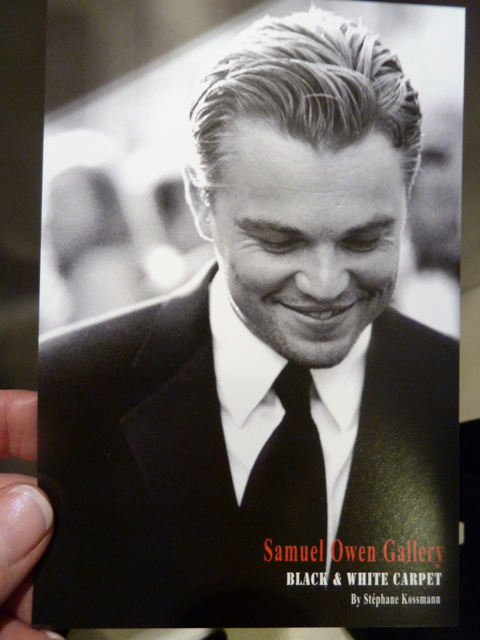 Last week I attended the opening for Black & White Carpet, an exhibit featuring the candid red carpet photographs by Stéphane Kossman, below. For the past 20 years, he has been covering the red carpet at the Cannes Film Festival, first for "7 a Paris" and then for "Cinephage" magazine.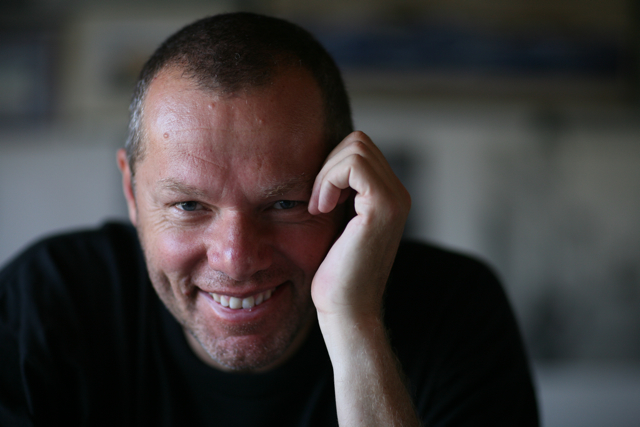 He quickly became known for his black and white photos of celebrities and directors caught off guard in candid moments.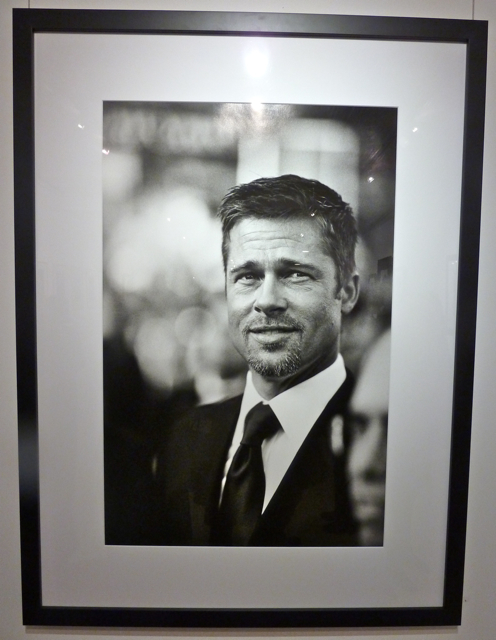 During the festival in 2004 and 2005, the city of Cannes blew up several of Kossman's shots as 100 square meter posters on buildings around town as a thank you to the photographer for his work.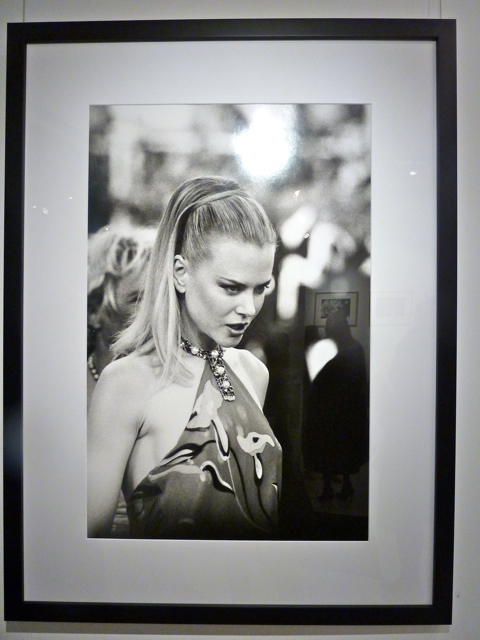 It is instantly evident that these are not your average celebrity shots. The lighting, composition and the structure of the photos are all intuitively artistic. But it is the capturing of that special moment, the vision that delves beyond the beautiful face, offering a glimpse of insight into the subject's character that is Kossman's true talent.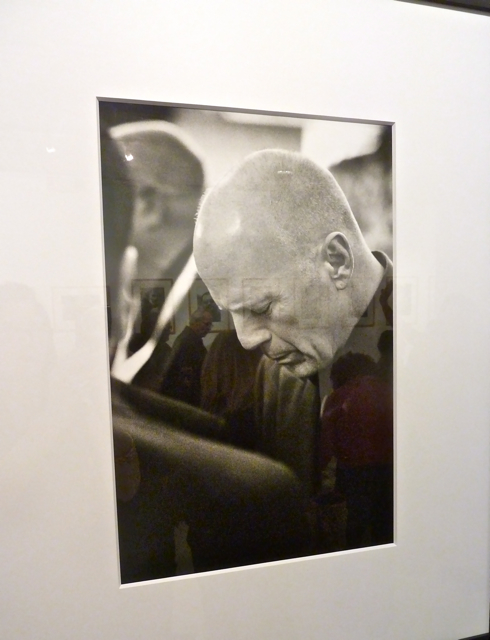 It is even more amazing when you consider that he never retouches any of his shots.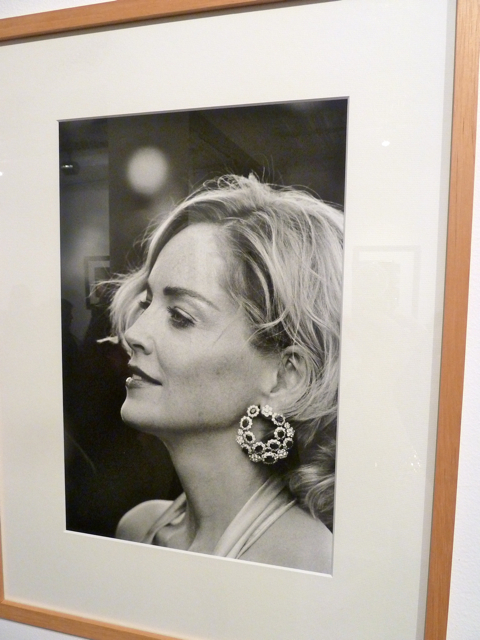 It is easy to understand why Kossmann is also in demand for editorial work – he has shot for Elle, Vogue, Marie-Claire, Gala and Studio as well as ads for prestigious accounts such as Chopard, Nike, Harry Winston, Ralph Lauren and Galeries Lafayette.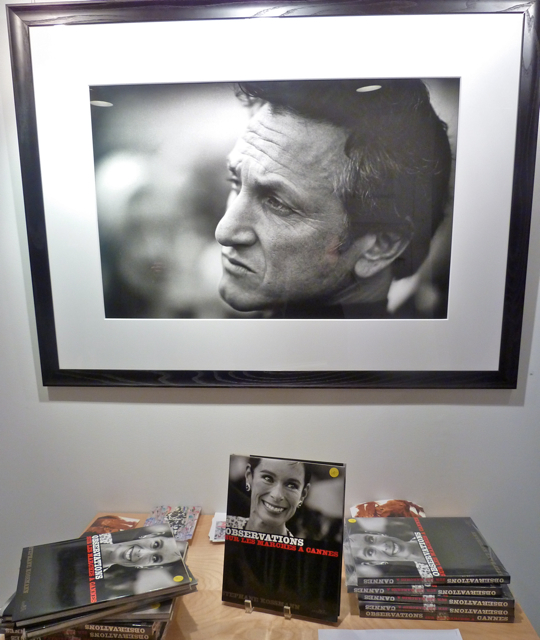 And for those who can't attend the exhibition, he has published a book of his work, Observations sur les marches a Cannes, available through the gallery.
The evening itself felt like a red carpet affair with a packed gallery abuzz with such celebratory spirit that a second beverage run was required. Many, myself included, sported some form of black and white for the occasion. Designer Carey Karlan with Images and Detail president Beth Dempsey were looking very chic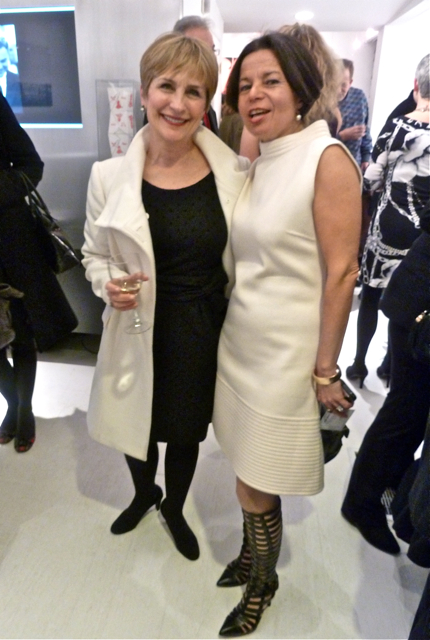 as were Stacy Kunstel of New England Home Magazine (one of the evening's sponsors) and Dunes and Duchess and Greenwich based designer Cindy Rinfret.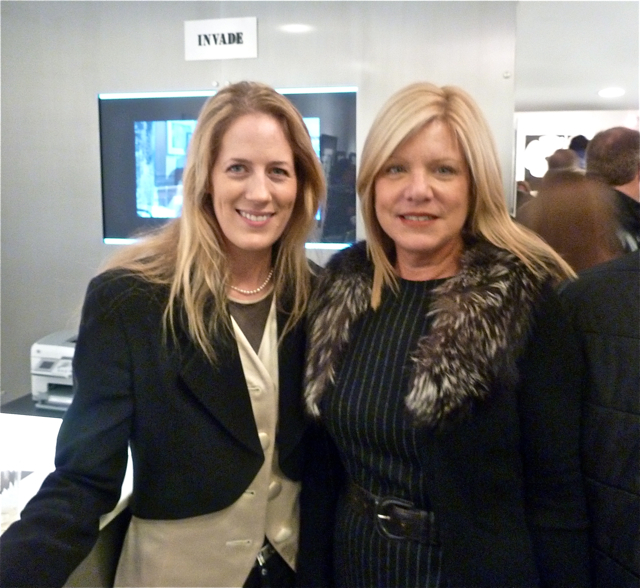 The sartorial Oscars of the evening in the category of footwear go to Berdie Brady (on the left) and Beth Dempsey (right)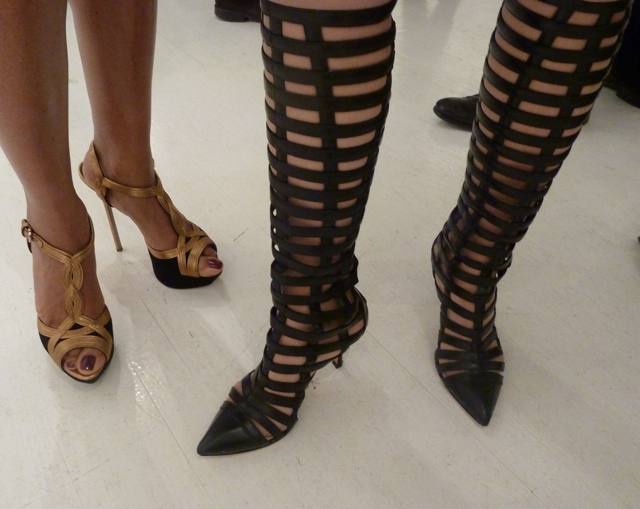 Lee Milazzo, who owns the gallery with his wife Cindy, entertains a group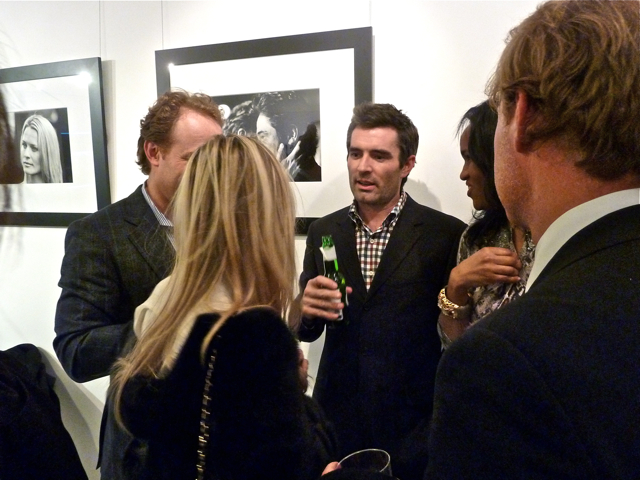 And poses for me with Stéphane for a very "uncandid" shot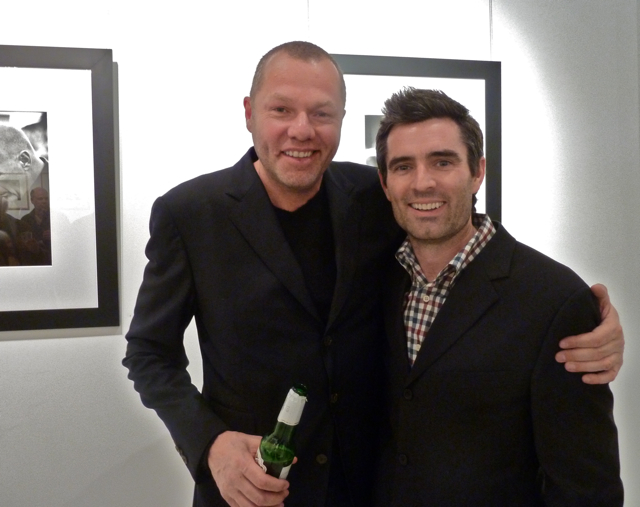 A percentage of the show, which runs through Oscar night on the 26th, will benefit the Avon Theatre Film Center in nearby Stamford, which features the best of independent, world and documentary films, as well as educational programming. Leave it to Lee and Cindy to find such interesting and accessible artistic talent – it is always a pleasure visiting!