Another holiday classic that merits a viewing this weekend is Christmas in Connecticut.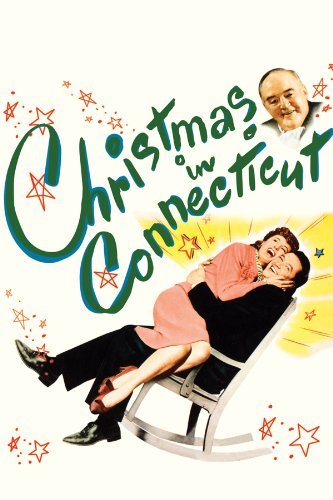 This light hearted romantic comedy boasts an all star cast including Barbara Stanwyck, Sydney Greenstreet, Dennis Morgan and a host of others. With a witty script and zany plot, it is frothy holiday entertainment. Stanwyck plays Elizabeth Lane, a columnist for "Smart Housekeeping" magazine, who writes about her Connecticut farm, husband and baby, touting her extraordinary culinary and housekeeping skills. Her columns have produced sky rocketing numbers for the magazine, which pleases pompous publisher Alexander Yardley (Sydney Greenstreet) to no end.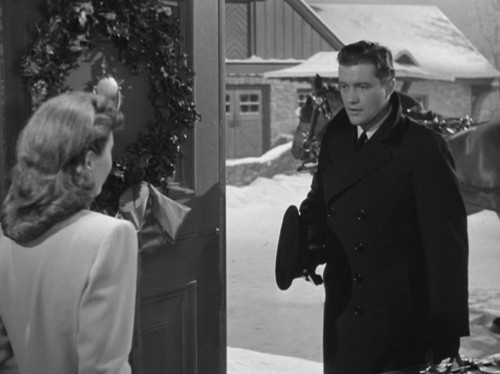 The movie, produced on the heels of WW II, naturally features a war hero, Jefferson Jones (Dennis Morgan). Adrift at sea for weeks, following the torpedo demise of his destroyer, Jones has been recuperating in the hospital. Lane's columns of home cooked meals, read to him by his adoring nurse, have been the key to his recovery. The nurse, hoping to wrangle a marriage proposal out of the ever evasive Jones, thinks a weekend of bucolic bliss might snap him to his senses. Through a contact with Yardley, she arranges that Jones be included in Lane's Christmas weekend at her farm. Yardley, thrilled as he sniffs out fodder for the perfect all American story, decides to join in. And this is where the fun begins because Lane, while a wonderful writer, is actually a non-cooking single woman living alone in New York City, being fed her gastronomic information by her friend Felix, an amiable Hungarian chef, played to perfection by S.Z. Sakall.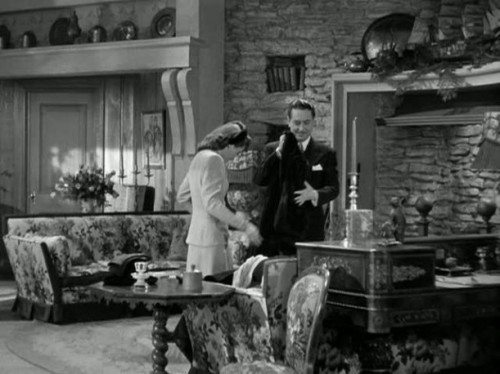 She convinces suitor John Sloan (Reginald Gardiner) to lend his Connecticut house for the weekend and the crazy ruse takes form.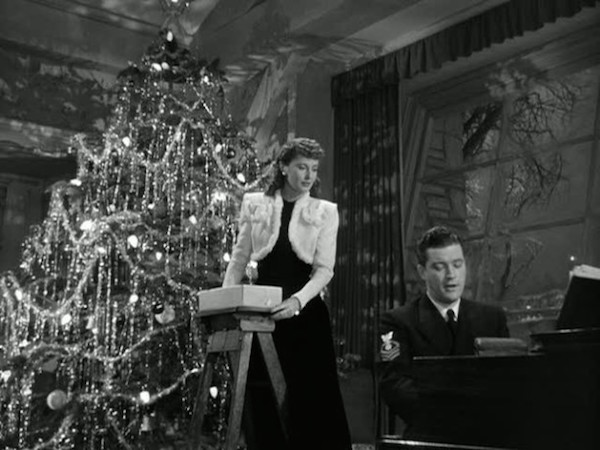 While not competition for my very favorite holiday classics like It's a Wonderful Life, The Bishop's Wife or Love Actually, it's a fun romp for this festive time of year. I wish I had vaulted ceilings so I could have such a tall tree.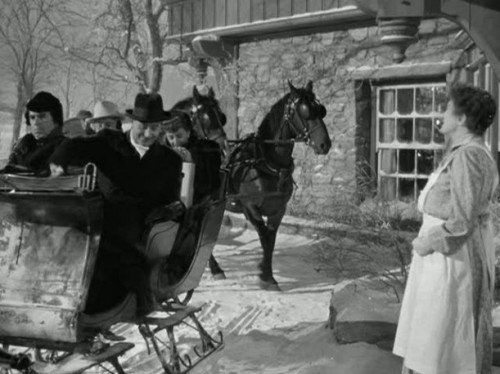 Or a sleigh that would pick me up from the train and deliver me to my stone farmhouse.