Yes it's back!! At the Movies took a little break over the last few months but is back today with one of my all time favorite classics. I thought about featuring a Thanksgiving related film but decided to wait til next week when we're all just recovering from our tryptophan induced lethargy. If you're in the mood, please do visit two of my favorites of the season here.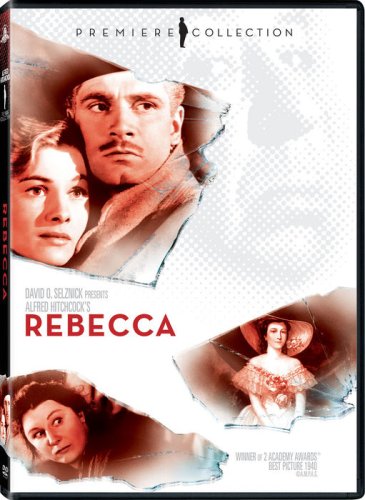 I can't recall the segue in my mind that led me to my movie choice today – no doubt some obscure circuitous route – but was quite surprised to realize I had never featured Alfred Hitchock's Rebecca. Based on the marvelous gothic novel by Daphne du Maurier, Rebecca is a movie to savor. I can still remember reading Rebecca for the first time years ago, entranced by not only the plot but the house – yes, there's a house. Even then, I appreciated that the magnificent country estate in Cornwall played such an important role in the story.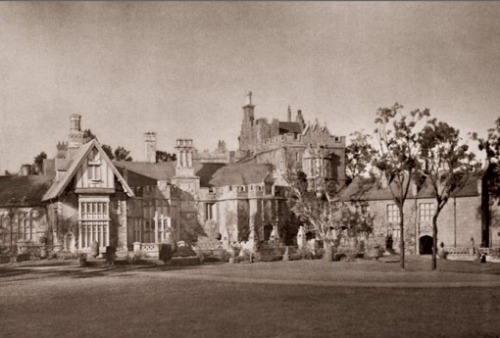 It wasn't just a house, but the ancestral home of the dashing George Fortescue Maximilian de Winter (Maxim) played to perfection by the handsome Laurence Olivier. We meet Maxim in Monte Carlo, where a chance encounter leads him to the painfully shy Joan Fontaine, a paid companion to a socially ambitious matron. The recently widowed Maxim becomes enchanted by her unsophisticated ways, marries her and brings her back to Manderley, his estate by the sea.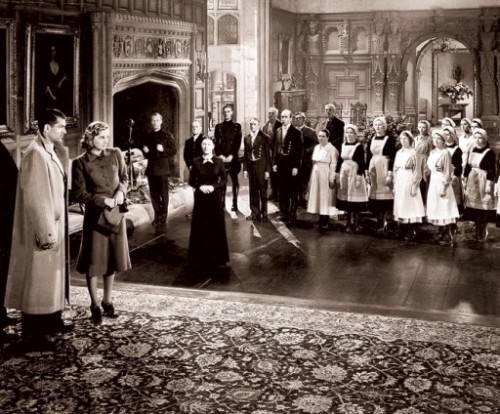 But once there, our nameless heroine, only referred to as Mrs. de Winter, is overcome by both her duties as mistress of the grand home and the ghostly presence of Rebecca, Maxim's dead wife, whose memory lingers everywhere. Joan Fontaine plays the new Mrs. de Winter with impressive insecurity. Compared to the overwhelming aura of the beautiful, socially adept, popular Rebecca, Maxim's wife pales against even the architecture.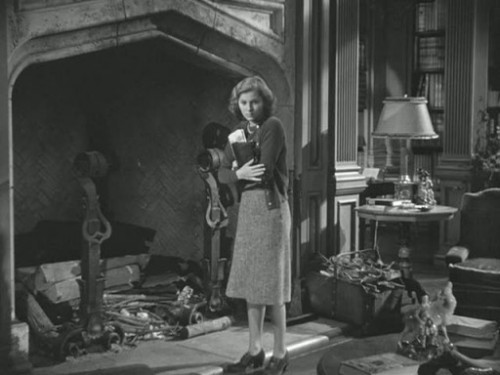 Like the lifestyle in our beloved Downton Abbey, daily decisions were required from the mistress of the mansion, constant reminders to poor Mrs. de Winter of her lack of social bearing.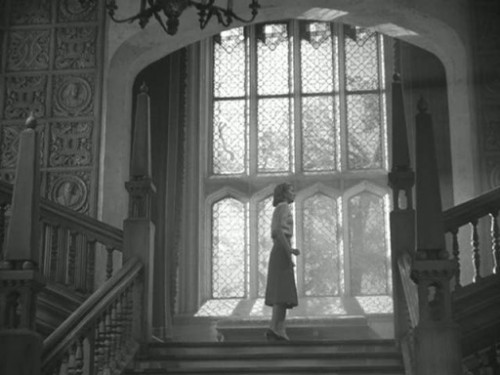 Even in the lovely morning room, evidence of Rebecca remained.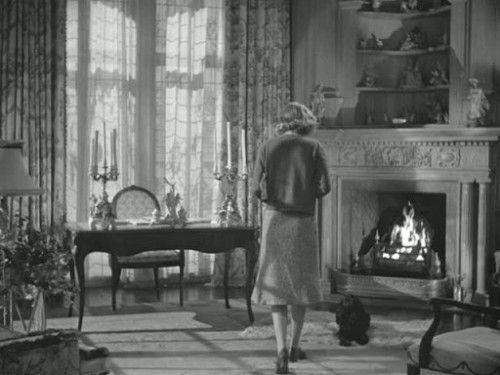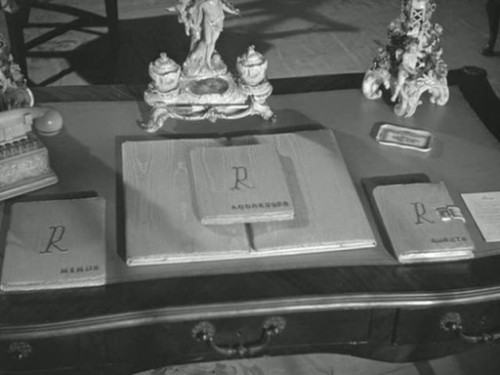 Meet Mrs. Danvers, Rebecca's devoted servant, brilliantly portrayed by Judith Anderson. One of the eeriest characters ever, Mrs. Danvers' bizarre dedication to her former employer is part of the subtle psycho-sexual drama of the movie. She is constantly undermining Maxim's new wife in an effort to enshrine the memory of Rebecca. Walking her through Rebecca's perfectly preserved room, she creepily caresses Rebecca's lingerie as she extolls the beauty and virtues of the "real Mrs. de Winter."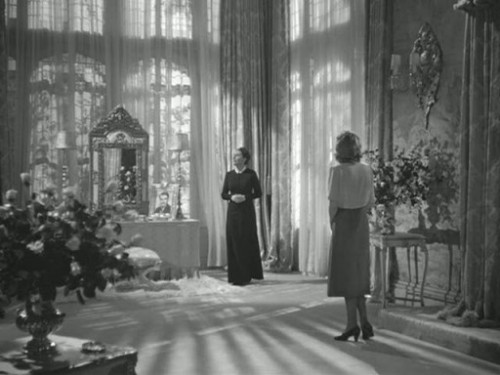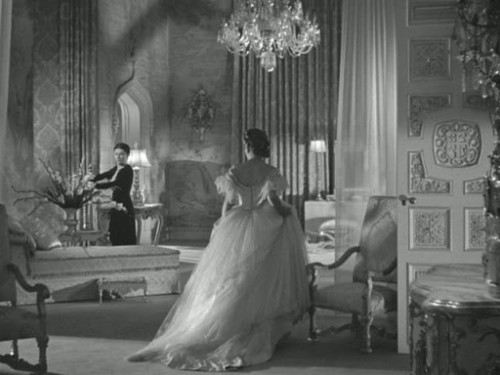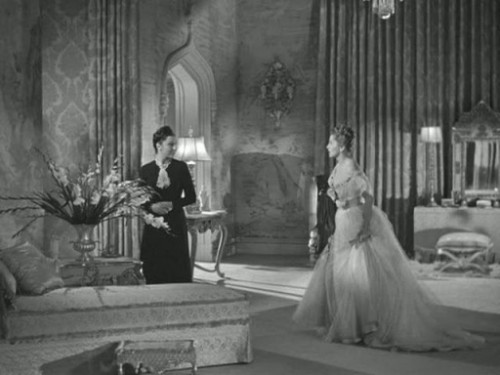 George Sanders plays the untrustworthy Jack Favell, a distant cousin of Rebecca's with an unsavory familiar relationship.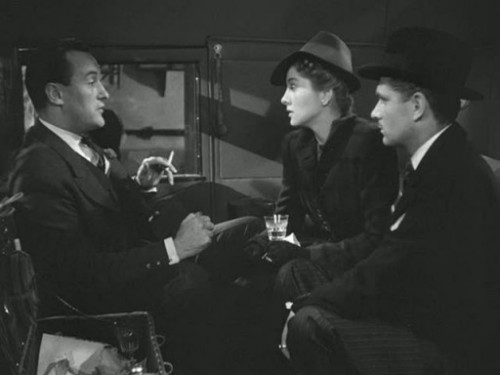 all photos via Hooked on Houses
Even as Joan Fontaine's character slips deeper into subservience, she realizes that Rebecca's spell must be broken and the mystery of her death uncovered. Enhanced with beautiful cinematography by Oscar-winner George Barnes and spectacular art direction by Lyle Wheeler, this film is a visual treat. The Oscar winner in 1940 for best picture, Rebecca has it all in my book – great style, plot, performances and direction. A must see for those who love a suspenseful thriller, 1940's glamour and a great love story. "Last night I dreamt I went to Manderley again…."