It seems that summer has finally found us. Several conversations I've had recently with friends online have involved their upcoming trips to Italy. While I am totally envious, it reminded me of a vicarious trip I took long ago. It was my first real exposure to Venice, a city that I am sorry to say I still haven't seen in person.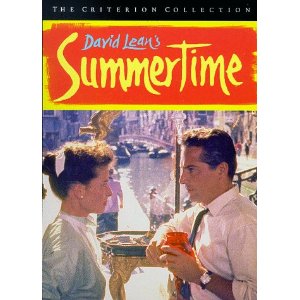 Summertime is a bittersweet romance with the wonderfully poignant Katharine Hepburn as a secretary from Ohio arriving in Venice on her initial trip to Europe. She is eager to appreciate all the exquisite city has to offer, it's history, beauty and ultimately its romance. The incredibly handsome Rossano Brazzi plays a married antiques dealer who seduces Katharine Hepburn into what was then in the mid 1950s considered an illicit affair. Her sensitive transformation from a prudish nervous spinster into a lover of life and passion is both tender and heartbreaking.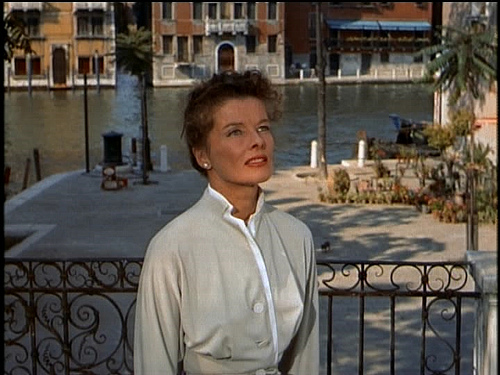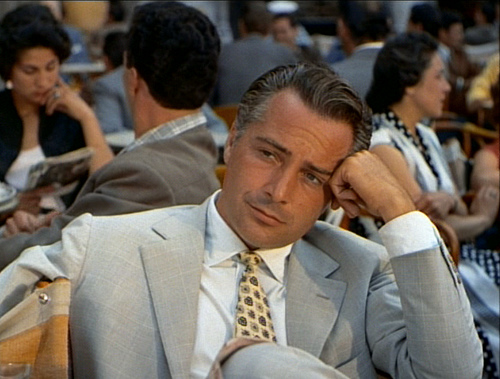 David Lean, who would later go on to direct such blockbusters as Lawrence of Arabia and Dr. Zhivago, cited this as his personal favorite. He so accurately rendered Jane's (Katharine Hebpurn's character) dichotomous feelings toward love and beauty. She yearned for it yet feared it as well. His successful and intimate navigation of her longing and loneliness, of her inner conflict, self awakening and final grasping of her brief opportunity for love is a minor miracle. No wonder he was so proud of this insightful and compassionate romance.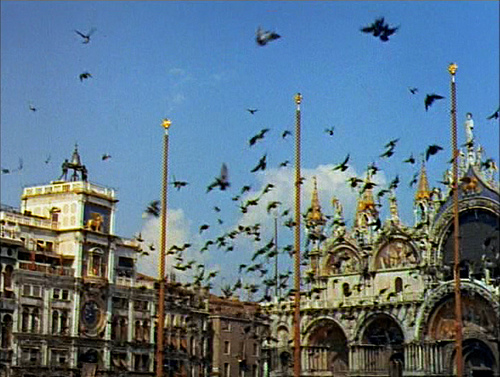 Yet this is worth watching for Jack Hildyard's beautiful photography alone. Filmed in vivid Technicolor, Venice is a feast for the eyes. From the opening sequence in Piazza San Marco to gondola trips down the canals, you will feel like you are on vacation yourself. So take an armchair trip to Venice and fall in love with it for the first or fiftieth time. And as usual, don't forget the tissues – I think you'll need them! Here's a peek from the opening sequence.