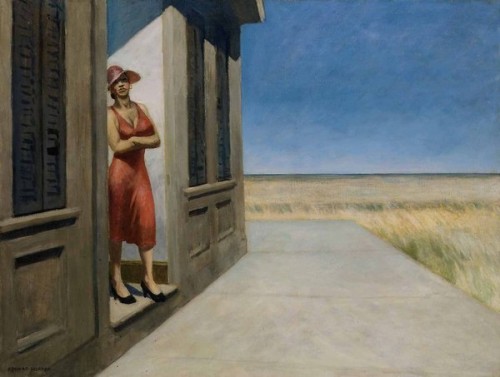 Edward Hopper, South Carolina Morning, 1955. ©Whitney Museum of American Art, New York.
Aha – I knew that would get your attention! As I mentioned last week, there are, as always, a ton of art exhibits in the fall in New York. Several of the big museums are drawing primarily from their own collections for their shows. Perhaps this is due to financial constraints but it doesn't necessarily affect the impact of the exhibit.  Even though they own the art, sometimes it has been in storage and even if not, it sometimes take an organized exhibit to entice people to come and see it. This is the case for me with the Whitney's upcoming show,

Modern Life: Edward Hopper and His Time

. The exhibit highlights Hopper's iconic work alongside other artists of his time such as John Sloan, Alfred Stieglitz, Edward Steichen, Paul Strand, Charles Demuth and others, in order to examine the different ways that artists, through the development of realism, expressed the changes in American culture during the first part of the 20th century.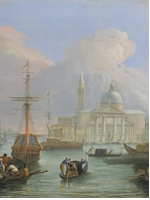 At the Met, a more modest, yet charming exhibit, drawing from works acquired by Robert Lehman, is Italy Observed: Views and Souvenirs, 1706-1899. This will feature paintings, drawings, and watercolors that "capture the artist's romantic attraction to Italy and its irresistible Roman heritage." Sounds lovely and escapist and not much has changed in terms of the allure that country still holds for many of us.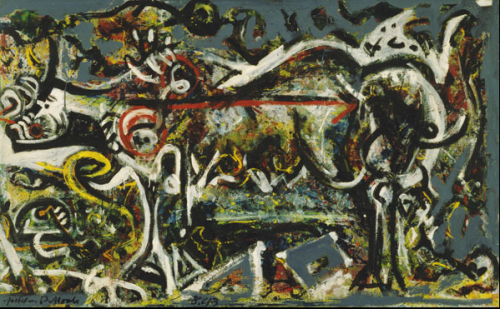 The blockbuster museum show of the season, however, is undoubtedly at the MoMA. "Abstract Expressionist New York" is so large that it is divided into three sections on three floors in an attempt to cover all possible art forms. But it is the 4th floor, totally emptied for the exhibit and aptly entitled "The Big Picture", that steals the show. Some of the 100 paintings, 60 sculptures, drawings, prints and photographs, all from the museum's extensive collection, haven't been seen in decades. If you are at all interested in art, this is a seminal exhibit that really shouldn't be missed. The museum has organized all sorts of lectures and tours related to the exhibit and there is even a special discounted package, the AbExNY Visitor Package, that includes Museum admission, the exhibition publication, and a voucher for MoMA's cafes and restaurant. If you can't make it to New York before next April, then do consider purchasing the well illustrated accompanying publication.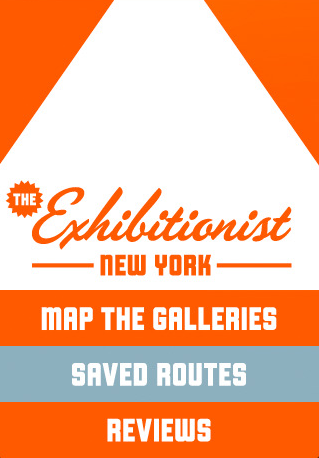 So, you ask, what about the exhibitionist? Well what I am referring to is a terrific new iPhone app called, surprisingly, The Exhibitionist. It is a free download that helps you to organize your art viewing when in New York. The continually updated GPS-based guide, leads you (with maps) to galleries, museums and auction houses  that you can organize by location or interest, while also providing reviews and listings so you can plan ahead. Happy viewing.