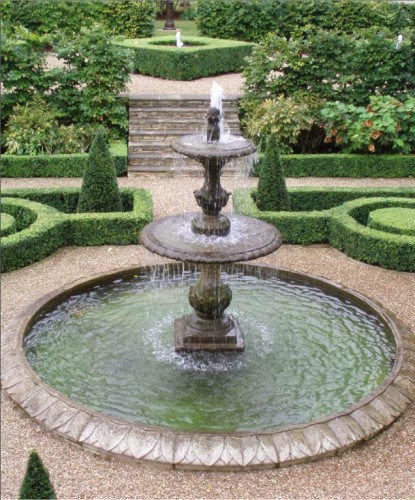 One of my favorite new finds, also discovered at the Architectural Digest Home Show, is the wonderful British company Architectural Heritage. With all the talk of heritage lately, this service oriented family-run business can truly lay claim to the title.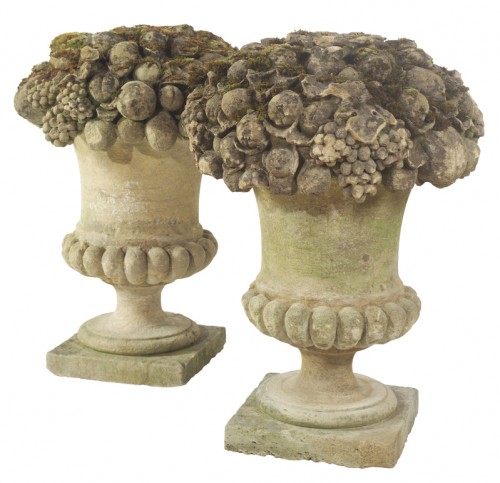 For 35 years they have been sourcing the finest examples of 18th, 19th and early 20th century garden statuary, fountains, urns, seats, sundials etc. as well as beautiful period architectural elements. I love, for example, the circa 1900 pair of Bath stone fruit basket finials above. Their charming decorative quality would enhance a terrace or garden of any design. In fact, there has been a lot of banter in the design world lately about both the aesthetic appeal of an eclectic mix as well as the value of adding authentic antiques. I think this holds true for designing outdoor spaces as well. And Architectural Heritage offers perfect pieces to imbue your garden or terrace with a grounding sense of history whether you have a modern or traditional design.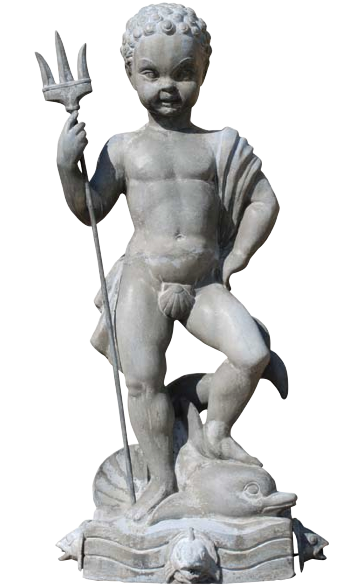 A lead figure of Neptune by Wheeler Williams (American, 1897­-1972), numbered and signed Neptune, No. 40, Wheeler Williams 1939.
Along the way, they have also developed a line of fine reproductions. Based on period designs, they are produced by master craftsmen using traditional techniques. Take for example this classic Lion Mask Wall Fountain. Made of aged patinated artificial stone, it is hard to tell that it is not a vintage original.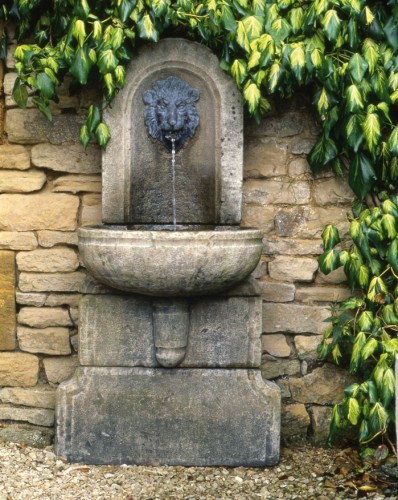 The reproductions include not only garden ornament, fountains and statuary, but also authentic hand carved stone chimneypieces. From more intricate works such as this Gothic revival Palace of Westminster limestone example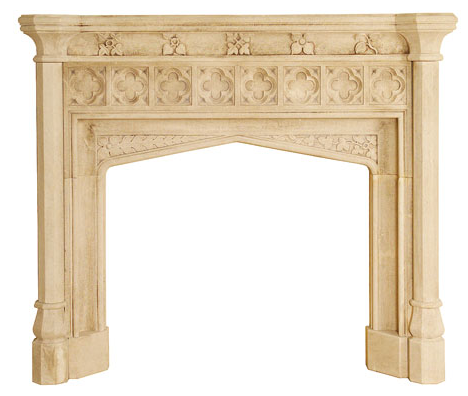 to the more simplified lines in this Little Aston Hall surround, modeled after a George 1 original from 1720, all can be adapted to bespoke dimensions as requested.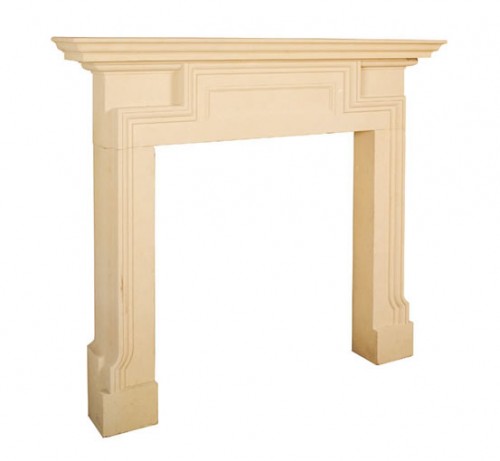 Take a look at a couple of handsome custom installations to get an idea of the possibilities.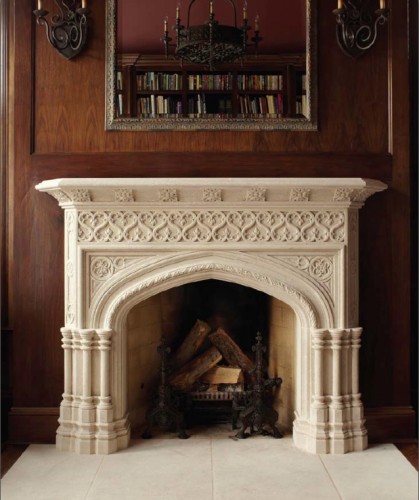 There are also interior items of impressive historical significance. The Wynnstay Hall Staircase from circa 1660 rises four flights and is nearly complete. It has a fascinating story which I will not reveal in detail here but suffice it to say that this is a rare example of a period staircase surviving almost intact, through a combination of reuse and storage, from the 17th century.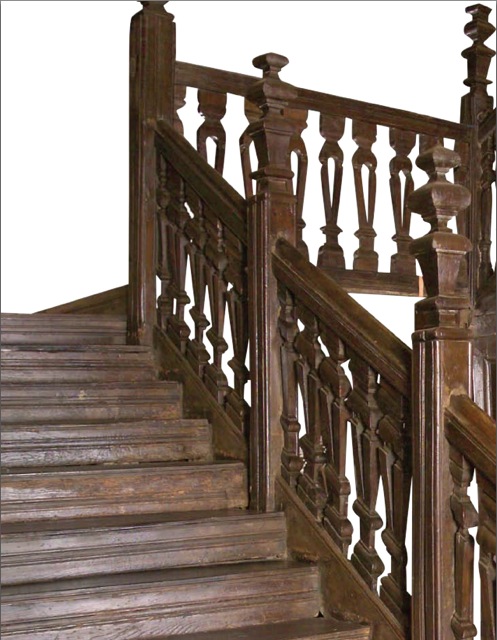 Another fabulous historic offering is the Lavenham Ceiling, of oak, circa 1490. Purchased by the William Randolph Hearst Estate in 1926, there was quite a brouhaha at the time over whether an American should be allowed to buy the house and then remove and export the contents to the U.S. Although the British government couldn't come up with the funds to compete with the purchase, something must have happened since the house was rebuilt in 1929, without however, some of its original features, obviously this ceiling being one.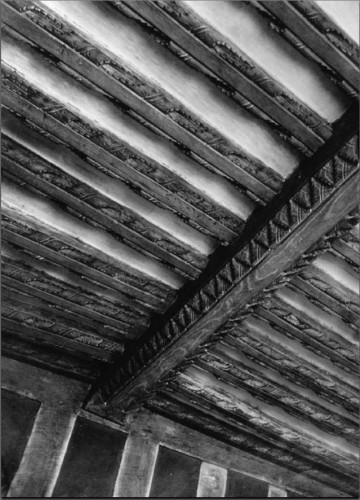 Back to the garden, there are many other possibilities. They currently have quite a few pieces of early 20th century Carre furniture, which I have always loved. Although you may recognize the design, you may not know the name or history. Patented in 1866 by Francois Carre, this bent steel rod and spring construction furniture was produced not only in Paris but also in Vienna and New York. The patent was later purchased by Lalance & Grosjean in New York.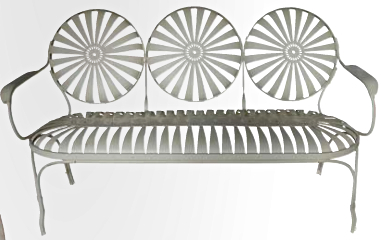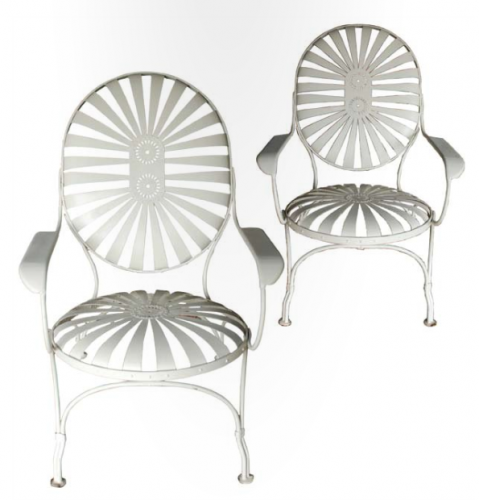 The range of product is wide and deep. Whether you are interested in classic limestone garden ornaments, bronze decorative pieces such as this Zenith Armillary Sphere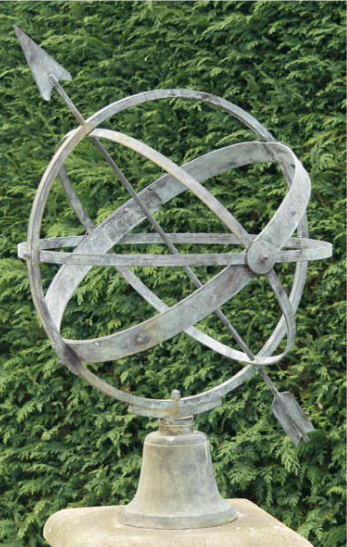 or even a commission such as this recent one to carve in stone a pair of lions after Canova, Architectural Heritage can do it all.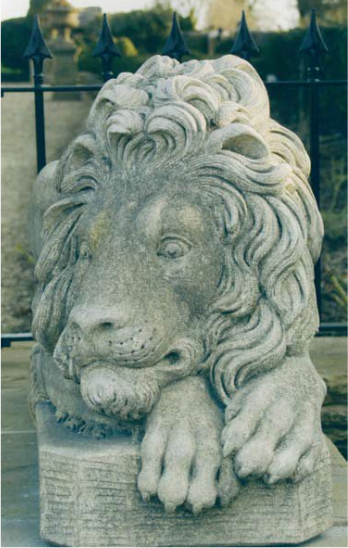 Owner Alex Puddy tells me that their customer base is both private individuals and professionals purchasing on behalf of their clients. In addition to their stock items, they work with clients on bespoke sizing and custom pieces and can ship worldwide. Their catalogues are works of art themselves and include wonderful historical information on every category they carry.
In addition, they produce three other incredibly charming volumes. The first is The Shell Seat. Any of you familiar with British architectural history will know that Horace Walpole was responsible for building Strawberry Hill, the famous example of Georgian Gothic revival. Walpole's extravagance and romantic allusions are perfectly envisioned in his Shell Seat, designed by friend Richard Bentley. Although no one knows exactly what happened to the seat, original drawings remain.
courtesy of The Lewis Walpole Library, Yale University
I love the idea that Architectural Heritage decided to reproduce this whimsical piece of history. Here is one version of Roy Waddingham's working drawings from last year.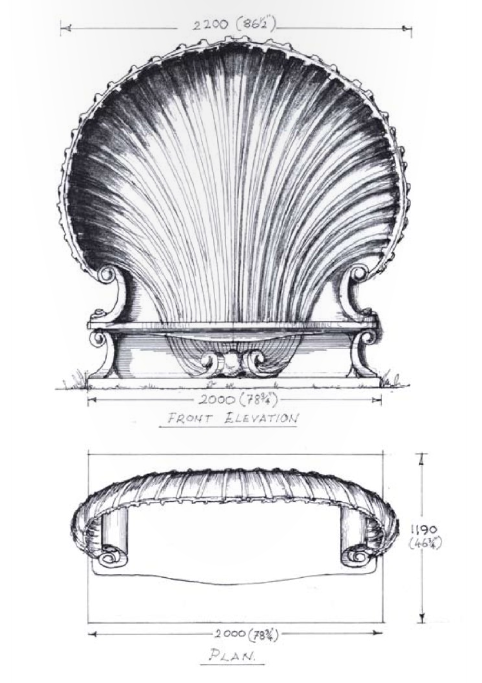 And here is a shot of the finished modern Shell Seat which has been limited to an edition of 101. Each receives a bronze numbered medallion with the Strawberry Hill Trust logo and the owner's name is recorded in a record book kept at Strawberry Hill.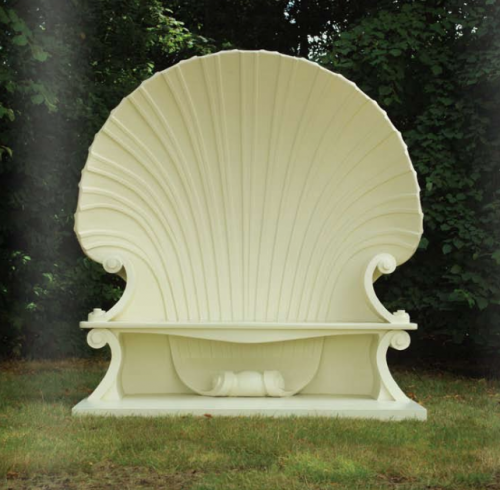 The second volume, entitled Poetry in the Garden, includes an eclectic anthology of poetry paired with images of antique garden ornaments – a total delight! Here one of a pair of 18th century Portland stone roundels depicting Clio, the muse of history, with her book (The Histories by Heroditus), a stylus and a swan is paired with a Tolkien verse, reproduced below. I chose this pairing for my friend Gaye at Little Augury who delights in such historical musings, and whose personal muse of choice is Clio.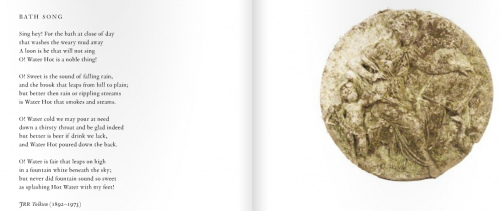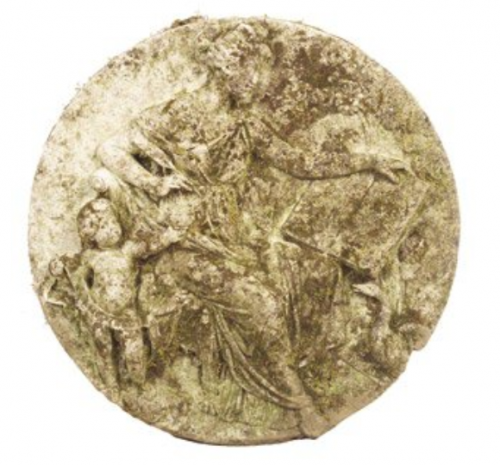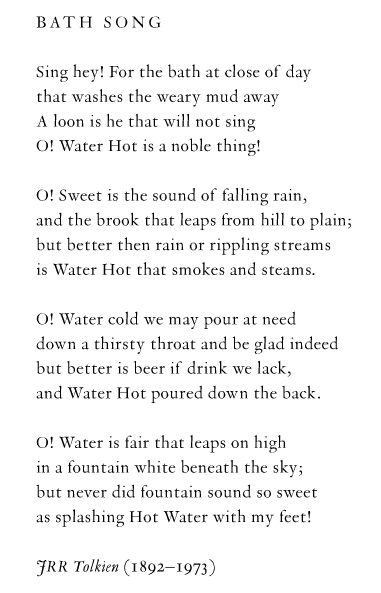 The last book, Connected, records an exhibit based on Puddy's incredible collection of 20th century sculpture , including such notable artists as Jacob Epstein and Henry Moore.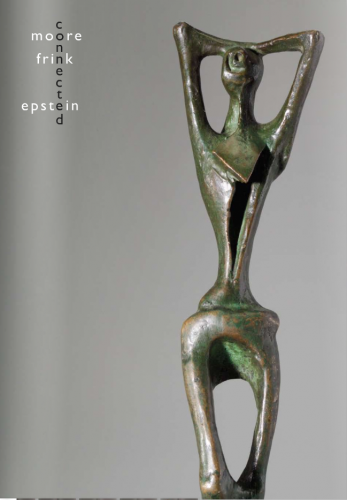 I had not intended for this to become a treatise, but there is just so much at Architectural Heritage to explore. If you are interested in learning more about this very interesting company, you can find them at: