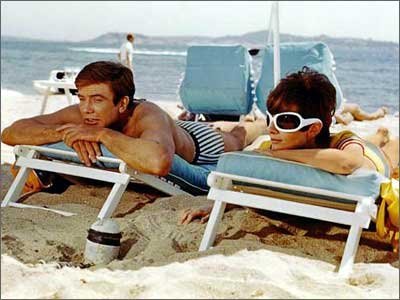 It feels as if spring might actually be on the way. And with the hope of warmer weather comes the urge to get out and go –  somewhere, almost anywhere. I'm dying to take a trip, envious each time I read about a blogger coming or going from Paris, Provence or Prague – couldn't resist the alliteration, but would actually be happy to go to a non-P destination as well! Even a day's drive in the country with perhaps a leisurely lunch seems appealing at this point. And while considering that revery, I realized the perfect movie for today.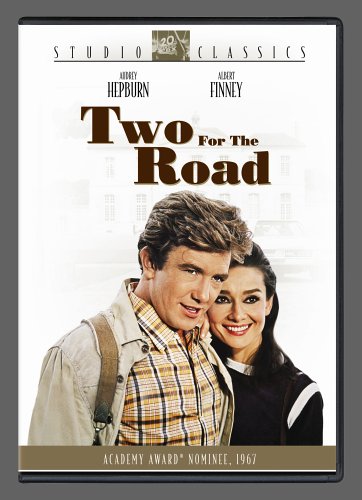 Stanley Donan's 1967 Two for the Road chronicles the up and down 12 year marriage of Mark and Joanna Wallace (Albert Finney and Audrey Hepburn). Unlike the director's more famous Singing in the Rain and Funny face, this lesser known film is told through a series of flashbacks, involving many drives in the country and trips from London to the Riviera. We experience their original courtship – Finney actually "settling" for Hepburn after his first choice Jacqueline Bisset is stricken with chicken pox – marriage, infidelity and parenthood. And along the way, we get to enjoy it all in fabulous 60s style. Check out Audrey's stunning Paco Rabanne dress.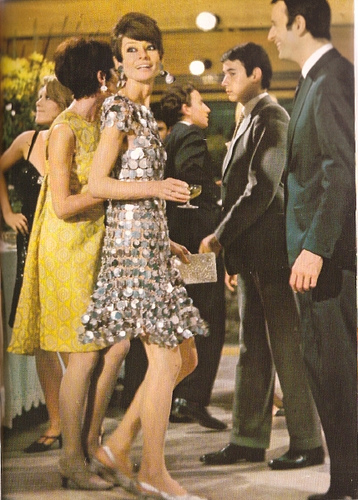 The stream of consciousness structure is a nod to the nouvelle vague films of the era and gives this film a voyeuristic peek into the world of this couple. We get a sense of their lives by piecing together a collage from different eras. Don't expect a plot driven film  – this is more a meandering reflection of the course of a marriage, a visual rendering of the enduring yet sometimes difficult qualities of a long relationship.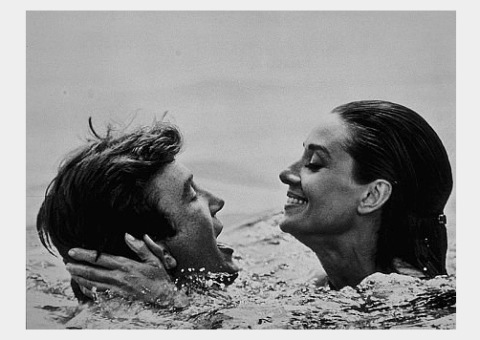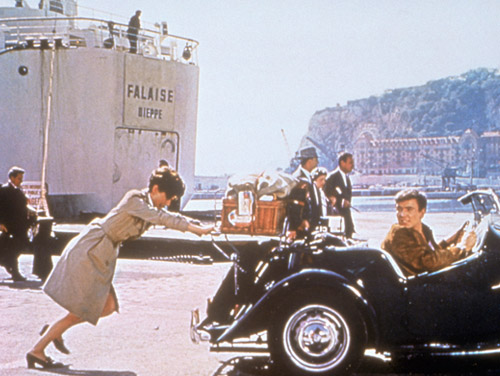 We observe their marriage specifically through their trips to the south of France over the years. Finney's success as an architect is expressed through Hepburn's increasingly chic wardrobe of Puccis, Courrèges and Mary Quant and his increasingly expensive cars. And yet perhaps predicatably, there is an inverse happiness factor with this success. In addition to the fabulous styling is yet again a fantastic Henry Mancini soundtrack.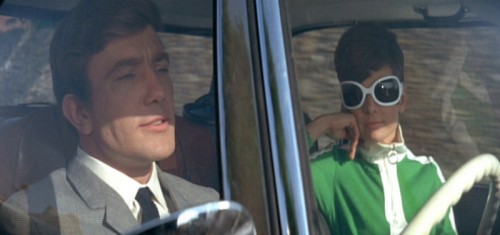 Take a look at this somewhat off the beaten track Hepburn movie with one of my favorite bad (or maybe just naughty) boys of film, Finney. It's a fun way to welcome spring with a drive in the country. Here's the (unfortunately rather mediocre) trailer.