This past Thursday, I attended the Architectural Digest Home Show in NYC. There were many wonderful booths and products both established and new. The best part of the show, however, was finally meeting so many of my blogging and twitter friends in real life. Formerly, just known by our avatars, it was wonderful catching up in real life. The only negative was that it left less time to visit all the exhibitors in the one day I could attend.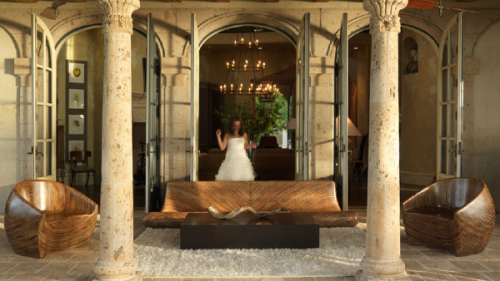 I did however make sure to see several people whose work I knew would be fabulous and they did not disappoint. Maybelline Té and partner Alex Brandon's line, SNUG Furniture is a modern furniture line that I love. The organic shapes and natural materials are informed by their mutual backgrounds in manufacturing and retail. Creative Director Maybelline hails from an entrepreneurial family in the Philippines whose family owns a furniture manufacturing company in Cebu. With degrees in both business management and interior design, she is well poised for success with her latest venture. Té and Brandon have assembled a talented collective who design for the line, which is targeted for both residential and hospitality markets. All you have to do is witness Maybelline's personal eclectic chic to see how it translates to SNUG's casual luxury pieces. Some of my favorites in the collection are Clayton Tugonon's fun yet elegant work made with hand inlaid coconut twigs.  The Jax Reversible Lo Cocktail Table is a wonderful versatile table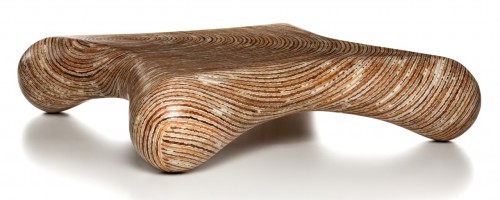 as is the Silly Cocktail Table that can be used with or without a glass top, evidently inspired by playing with Silly Bandz!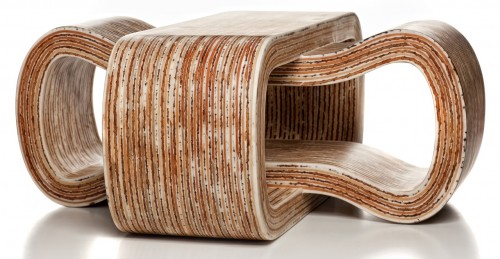 These pieces have a modern aesthetic that could work in numerous types of spaces. I think many more people are looking to adopt a more eclectic approach to design that has long been favored in Europe. Take a look, for example, at how incredibly chic this Lo Rider Lounge Chair looks in this traditional home.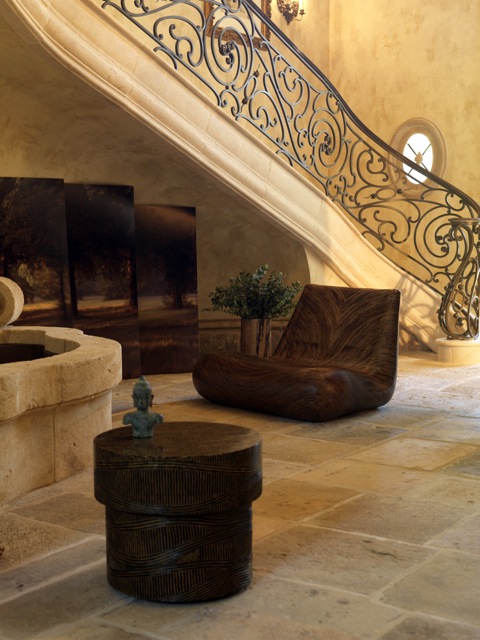 There are also custom upholstered pieces, handcrafted in North Carolina, such as this Pugella sofa that were not at the exhibit, but certainly look beautiful.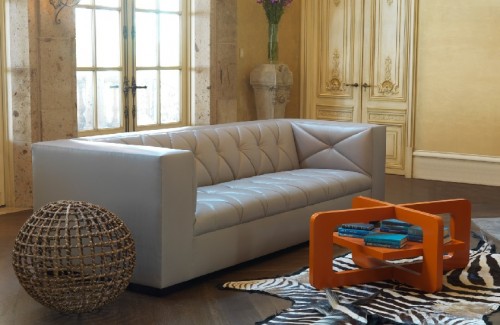 SNUG's exhibit space was most definitely one of the coolest at the show due in large part to the amazing innovative wallpaper by Tracy Hiner's Black Crow Studios.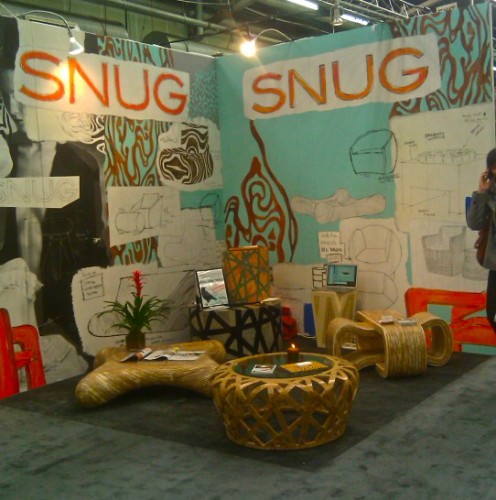 photo by Tracy Hiner
Hiner has an impressive design background. After completing a double major in Fashion Design and Textile Design, she spent a year studying in Paris at the La Chambre Syndicale de la Couture Parisienne, interned at Dice Kayak in Paris doing designs for embroideries, did textile designs for Jeremy Scott, was an assistant fashion designer for Louis Verdad, and developed an art line for Soicher Marin, where she worked on the licensed lines for Jamie Drake, Suzanne Kasler, as well as custom work for Amanda Nisbet. Phew! She then founded Black Crow Studios, "a custom wallpaper company that pushes the traditional idea of wallpaper into the realm of Art." The beauty of these wallpapers is that they are TOTALLY custom and you don't have to have a repeat since they are essentially wall murals. Take a look at some of the fabulous applications.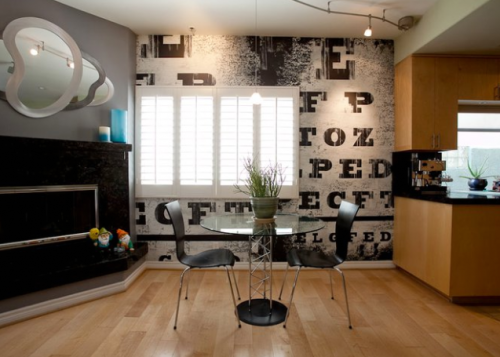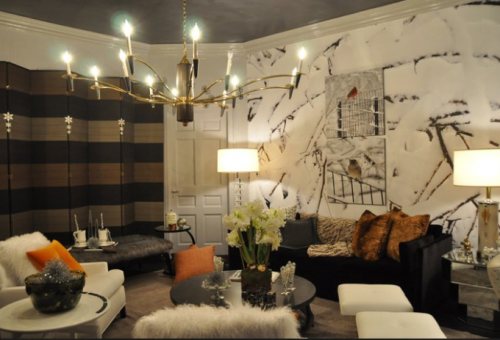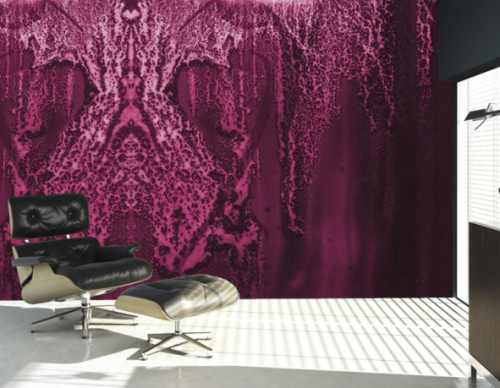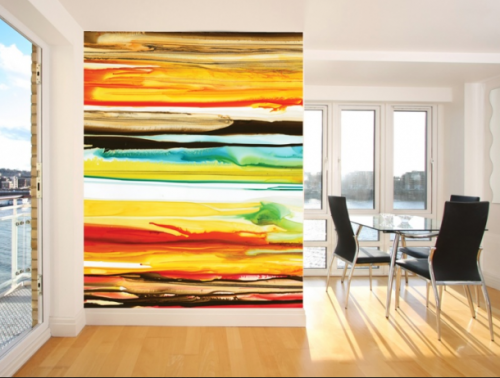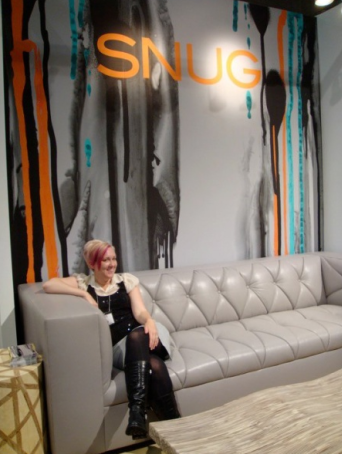 Té's and Hiner's collaboration is a great testament to the power of social media. They originally met on twitter and Hiner, sensing a potential connection, emailed some designs. The rest, as they say, is history. Their first space together, in which you can see Hiner lounging above, was for the 2010 ICFF show. Hiner had the paper shipped directly there and neither saw the finished product until they met – for the first time ever in real life – at the booth the day before the show started. And they've been friends ever since. Isn't that such a great story?!
Black Crow is working on developing regular wallpaper, framed stretched canvases, fabrics, original silkscreened items and pillows. And they are developing collections with local artists such as these with Karla Davison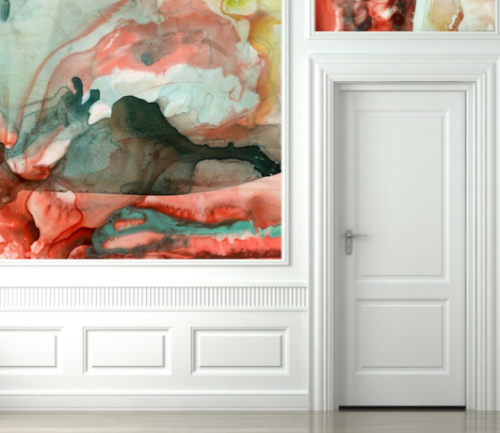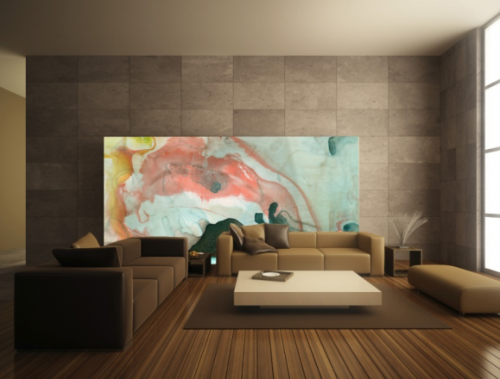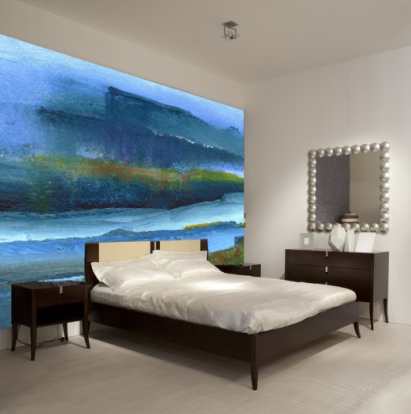 and Alysia Cotter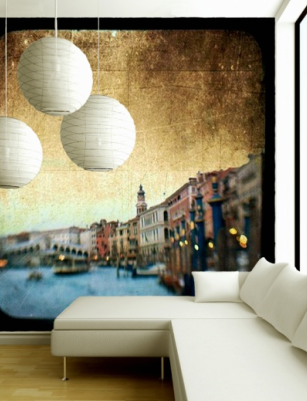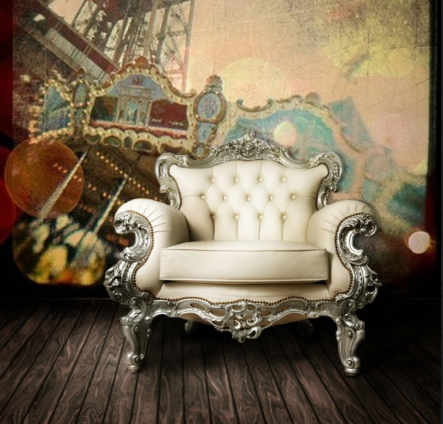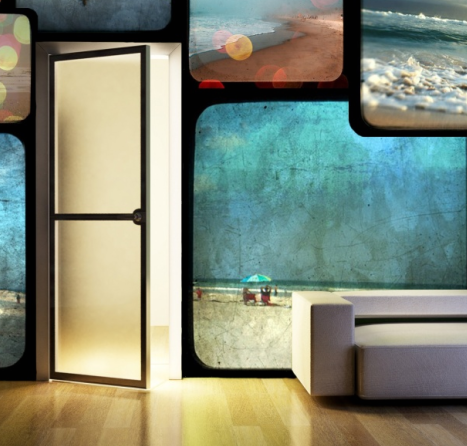 This just scratches the surface of what can be done – the possibilities are truly infinite. As Hiner says,  "We want to give you something better than you possibly could have imagined!"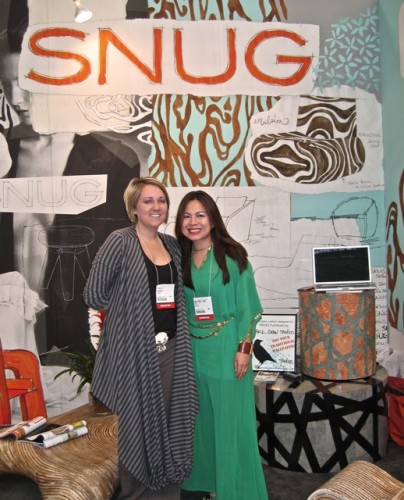 I love what both these creative women are doing (Tracy and Maybelline at the AD show 2011). It's very exciting to see work like this that is so fresh and new – that is pushing the envelope of what constitutes high end innovative design and how it can be incorporated into both traditional and contemporary environments. This is what a show like this is all about – featuring this kind of talent that stretches the imagination and expectation of what great design can be.