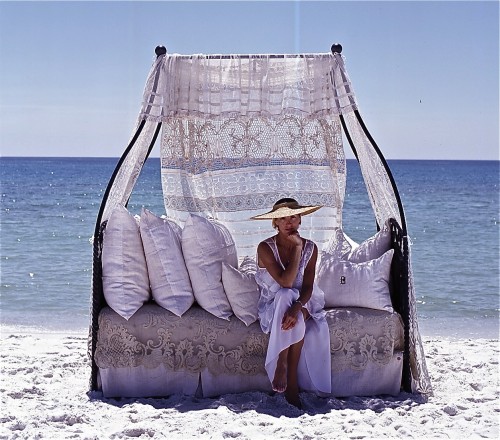 I'm thrilled to announce that the project I have been working on this summer is now live. It's been my privilege to help bring the beautiful luxury products of Pandora de Balthazár to life online. The largest collector and purveyor of antique textiles in the country, with over 2 million pieces in stock, Pandora and her team search the world over for the best in quality and design.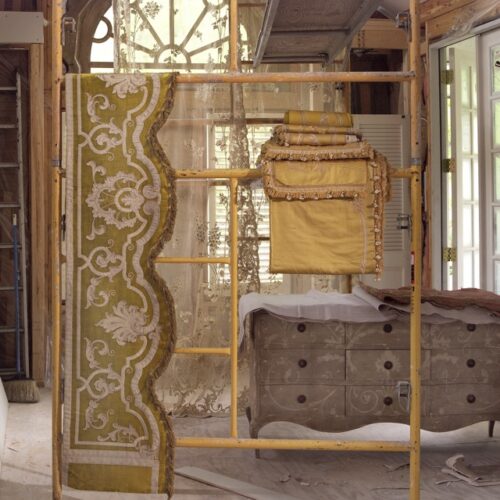 From beautiful bedding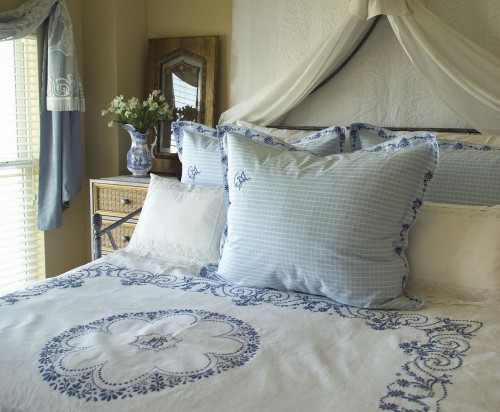 to elegant tabletop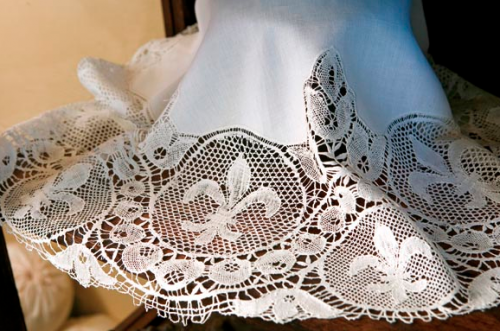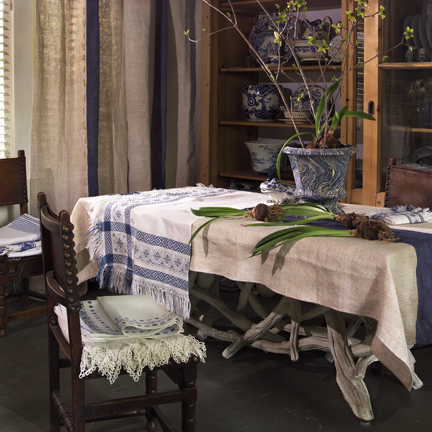 to elaborate window treatments from centuries old European laces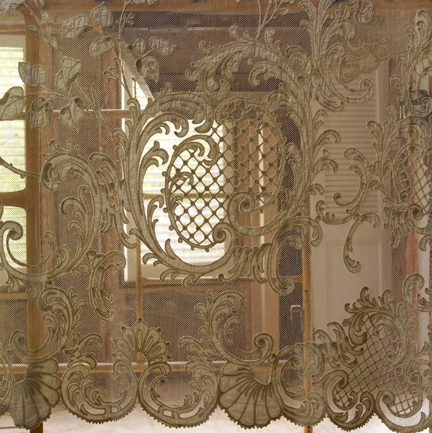 or simpler treatments,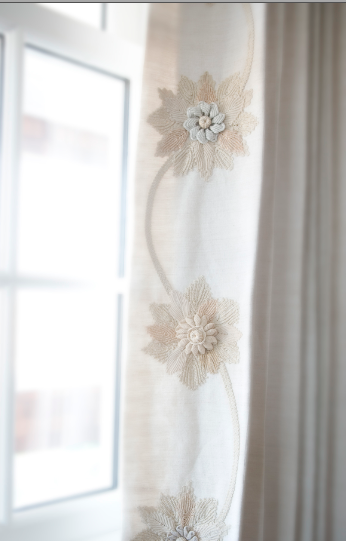 Pandora's vast collection has it all. And whatever she doesn't have, she and her team are willing to scour the marketplace for. What makes Pandora de Balthazár, the company, unique is their ability to redesign these pieces of history into every day luxuries for modern living, creating heirloom quality textiles and linens for both serious collectors and those who simply require the best. No detail is overlooked. If you can dream it, Pandora's expert seamstresses can execute it, including beautiful monogramming that can even be duplicated from existing family heirlooms.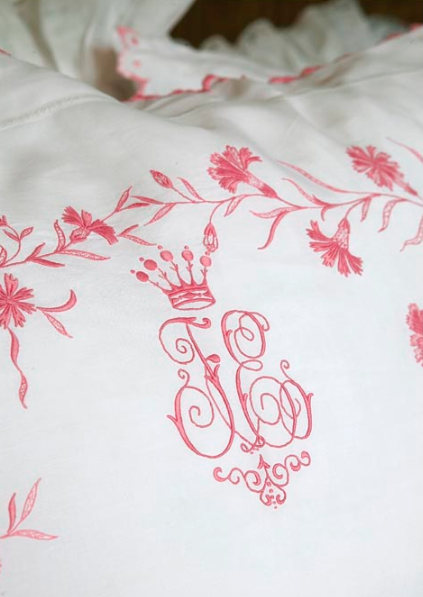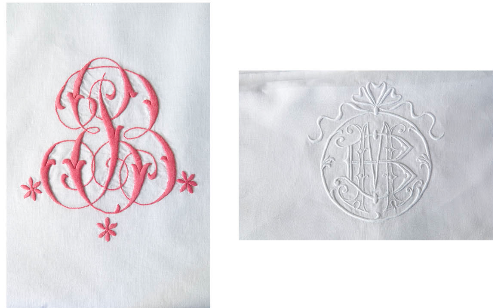 After a near fatal car accident, Pandora spent 6 months in bed recovering. It was during this time that she developed her now patented Sleep System, the core of which is a collection of four specially sized pillows, to support and envelop you in a luxurious cloud of the very best Hungarian goose down.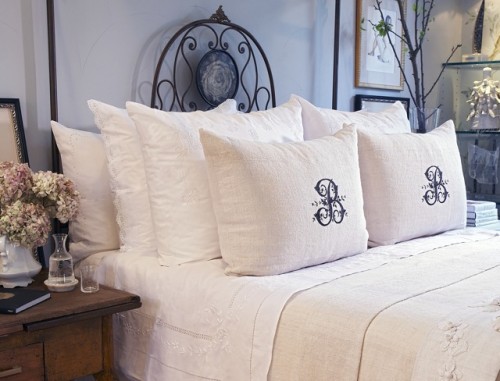 Ergonomically positioned, the pillows help you enjoy a night of rejuvenating rest in the proper position. Of course she also carries the most exquisite shams to cover them, as well as coordinating sheets, duvets, bed skirts, canopies etc. From beautiful antique linens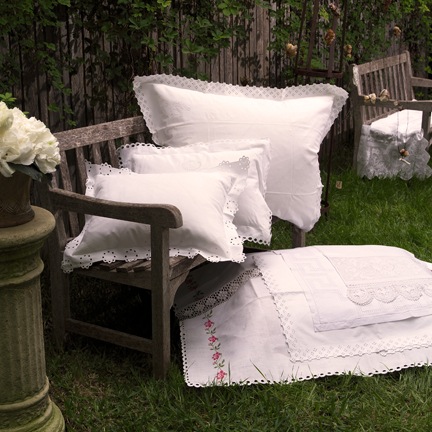 to more contemporary designs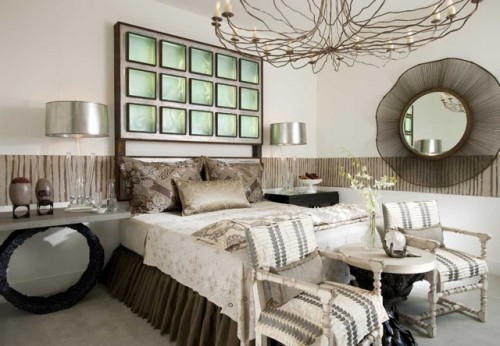 to custom applications, all are executed with impeccable workmanship.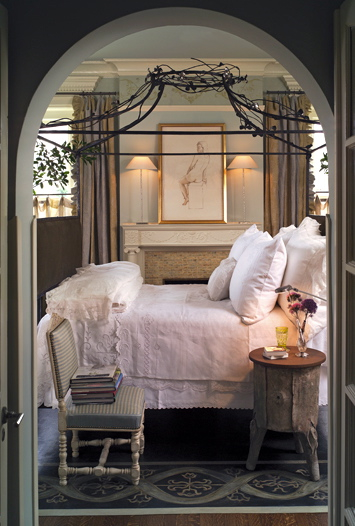 Pandora is dedicated to the importance of the restorative power of sleep. The combination of healthful sleep and beautiful textiles together form Pandora's mission to help her clients create a haven within their home. Her latest addition to her line is a collection of all natural handmade lavender products.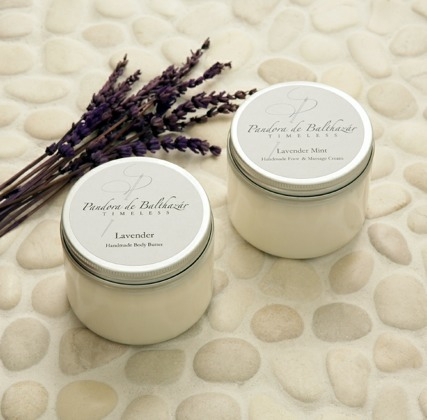 Pandora is already a well known "secret" source to in-the-know designers around the world and has been widely published.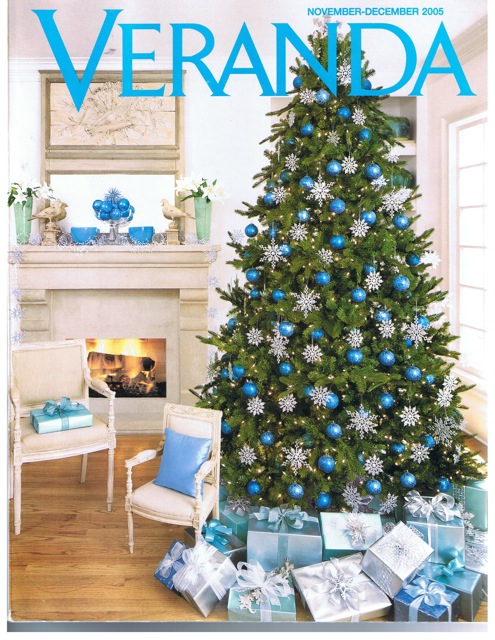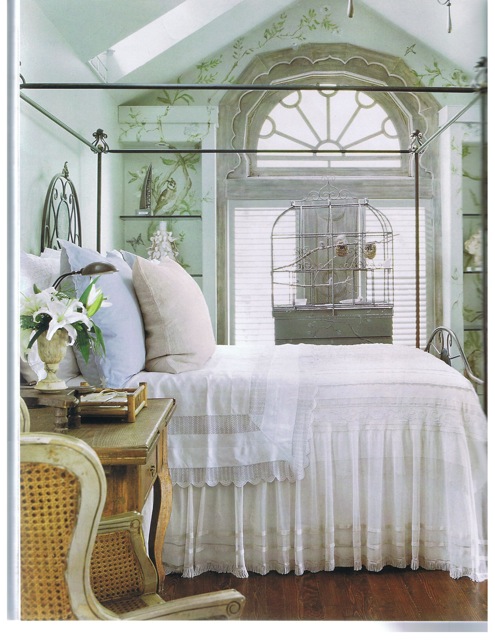 I am beyond excited to be seeing these gorgeous offerings for the first time in person later today at Brimfield! But for those of you who can't, there is now the new website, which will continue to offer more images, interesting articles, and hopefully e-commerce for many of her products. Let Pandora introduce you to the beauty of antique textiles and the luxury of sleeping well – of creating a place to renew mind, body and spirit.