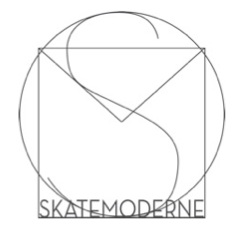 There were so many wonderful booths at the show that I could be filling posts all week. I was originally going to include several exhibitors in this piece, but as I am working on a large project, I'll start you off in style and will hopefully have time to add some more later in the day.
photo: Maria Ferrari
I clearly wasn't the only one to appreciate Michelle Bergeron's debut collection – her booth was mobbed. Michelle's background in fashion lends her line its glamorous and feminine appeal. Skatemoderne is a new furniture and wall paneling collection that she calls couture shagreen. Unlike real shagreen, this elegant look-alike material is durable and versatile in application. The Natural Collection, which was unveiled at the show, includes "exotic textures, bright colors, precious stones and customizable features."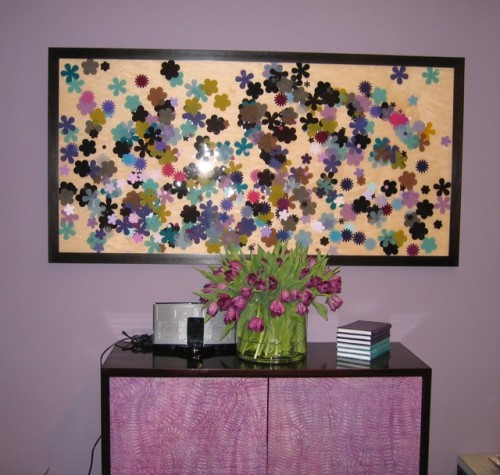 I loved the beautiful Deco Fern cabinet, a stylish piece that could do duty admirably in a public space or bedroom. My photo doesn't do its spectacular color and texture justice. The signature Amethyst buffet below successfully walks the line between deco and modern with rosewood casing and its bling-y touch of amethyst rock crystal cabinet pulls. You could imagine this just as easily in a Joan Crawford movie as a modern eclectic interior.
photo by Maria Ferrari
And the Zen coffee table, on a rosewood veneered steel base, can be customized to any size. In case you're wondering, that is a piece of inset agate, which is an optional feature.
Photo: Maria Ferrari
I think this luxurious collection has great potential. The clean lines with tactile custom finishes could accompany a traditional room of fine antiques just as easily as a minimalist decor. They just ooze a chic glamour that is truly timeless. The pieces will be available this fall through designers and architects and a few select retailers.