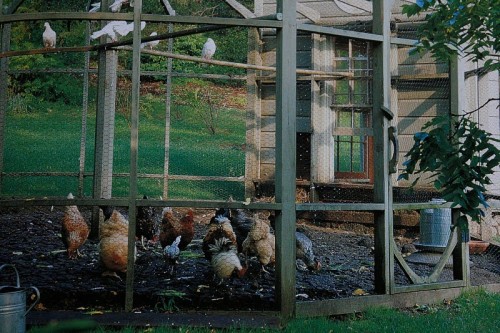 Bunny Williams' chicken coop via Vignette Design
There is a new trend it seems for those of us who live in houses with backyards that goes a step beyond buying organic food at Trader Joe's and Whole Foods. And that is chickens, or more specifically, hens. My next door neighbors have them with a lovely coop. Martha has them as does Bunny Williams. Brooke Giannetti has written about hers over at Velvet and Linen and I recently read that Delores at Vignette Design was also considering adopting some. They are certainly adorable. My daughter frequented my neighbor's basement often when the baby chicks were under the incubator lights. And for those of us who love eggs, there is nothing better than the fresh hatched variety.
A Holland Hen House; photo: Tim Porter / Marin Magazine
Clearly people are feeling the need to have a closer connection to nature. It seems vegetable gardens have also been getting larger in recent years with more and more varieties of fresh produce being grown.  The more technologically advanced we become, the more there is a renewed interest in home made and artisanal products, where the connection from maker to buyer is transparent. I was reminded of the book, Country Life, that took me a while to find in my untenably large collection.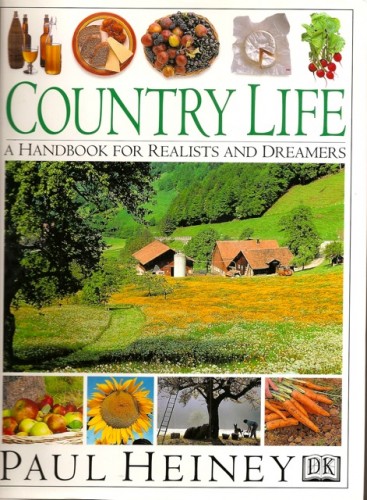 The subtitle of Country Life says it all – "A Handbook for Realists and Dreamers." This book was clearly ahead of its time in 1998, although publisher DK is a British company, where this trend had already firmly taken hold. Prince Charles has been a proponent for years.  This wonderful book (now unfortunately out of print) is indeed for both the practical and aspirational. It presents sample farms ranging from those that comprise acres to tiny city-size plots. Here for example is the layout for a small home farm.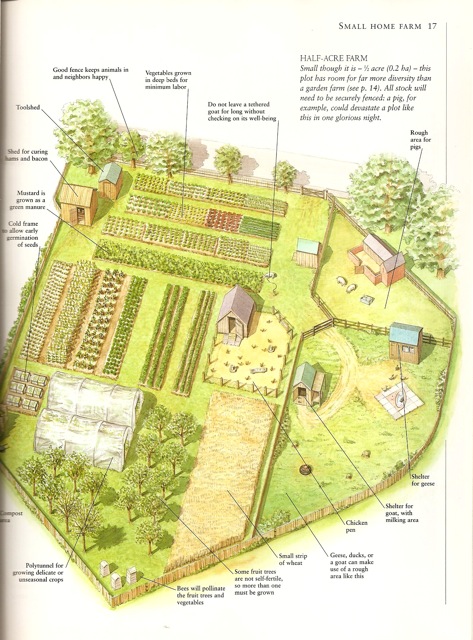 There is an extensive chapter on animal husbandry. If you are familiar with DK books, you know that everything is always layed out in an easy to read, organized fashion. This chart illustrates the pros and cons of each animal to keep (there is a second page including sheep, goats, pigs and cows).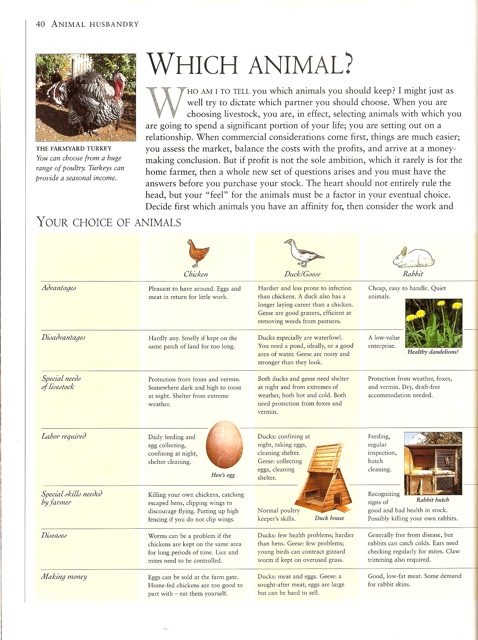 Another popular activity that is making a resurgence is keeping bees. Not only does this volume analyze the hive, but includes instructions on making one, examines the beekeeper's year and how to harvest the honey.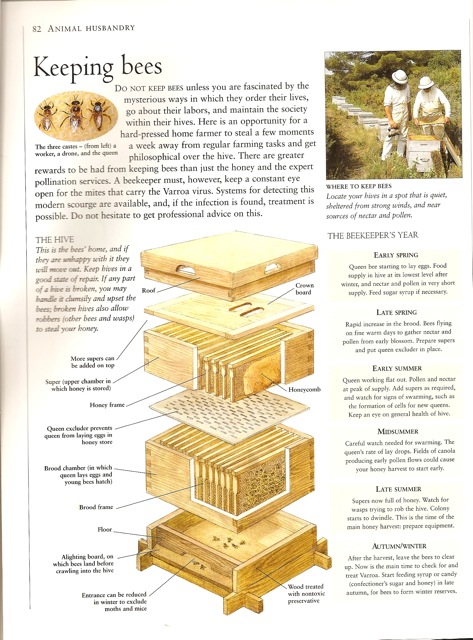 They even discuss different power sources for help, from ox to tractor. Then the end of the book is devoted to home comforts and the "fruits of your labour."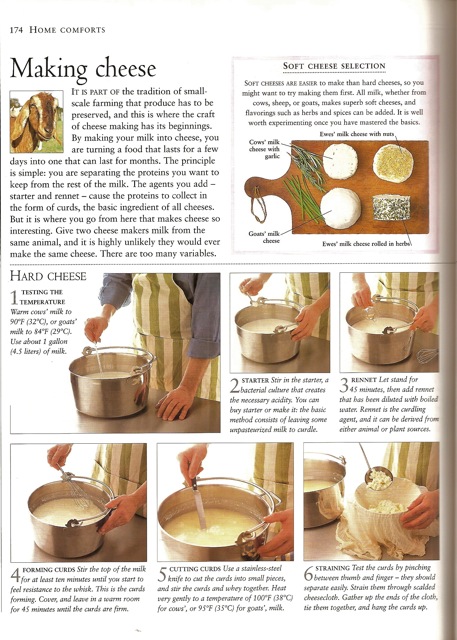 This includes such endeavors as making bread and cheese, curing bacon and ham, canning, and even making wine and mead.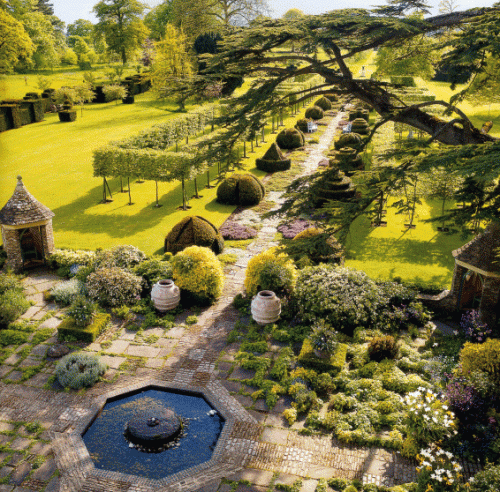 For those of us not so ambitious, we can live vicariously through the ultimate organic farm, Highgrove. It is now 30 years since the Duchy of Cornwall bought the run down country house. The 37 acres have since been turned into an idyll of formal gardens, meadows, vegetable garden, orchards and woodland where organic gardening and sustainable development are practiced. Each garden has a different theme. Above is a long row of yew topiaries. The balls are each about 6′ high, designed by the gardeners, to whom the Prince has given free rein to create their own visions. There are several books about Highgrove, but this edition is probably the best introduction.
And the best part for us is that around three years ago, Prince Charles opened a shop carrying goods made from the products of the estate.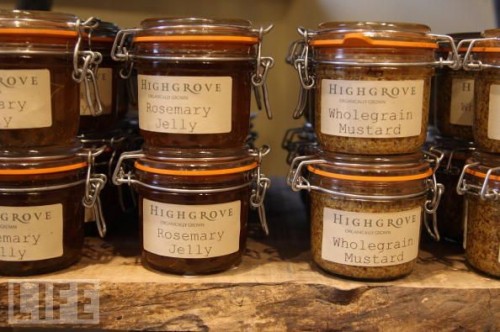 Photo: Matt Cardy/Getty Images
The online shop carries a wide variety of merchandise from organic treats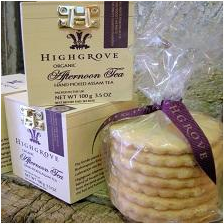 to the most recent additions of the official royal wedding merchandise. So whether you yearn to turn your dream of the full country farm into a reality, enjoy keeping a few chickens and growing your own herbs and vegetables, or just transform organic ingredients into a healthy treat, there is something for anyone who desires to bring an element of home farming, however small, into their life.