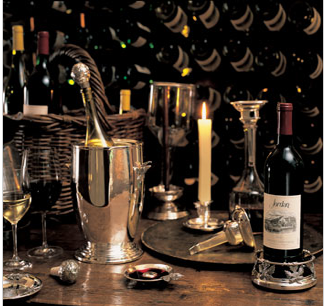 Instead of discussing a wine today, I would like to introduce you to a wonderful company that carries fabulous gifts for the oenophiles on your list. Most of you are probably familiar with Jordan Winery, the esteemed vineyard in the hills of Alexander Valley in Sonoma County. Founded in 1972 by Tom Jordan, they produce top notch Cabernet Sauvignon and Chardonnay. Tom's now ex-wife, Sandra Jordan, served as the Creative Director of Jordan Winery from 1993 until 2007. In that capacity, she redesigned the hospitality suites and public areas using furniture and fabric of her own designs. In addition, her design of the olive oil label, and the publications, Pictures at Jordan, and Estate Tales won her national awards.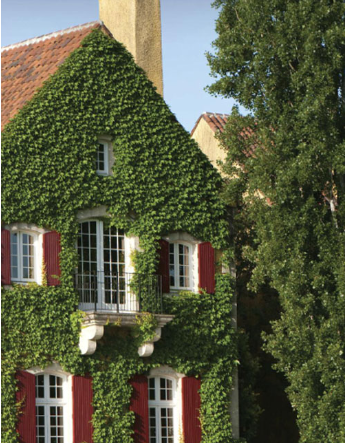 Sandra noticed that visitors to the winery not only wanted to purchase the wine but also wanted to capture a bit of the vineyard lifestyle. She recognized this as an opportunity to create heirloom pieces reflecting the wine country as well as expand the Jordan name to more than just wine. The Sandra Jordan collection encompasses several division including textiles carried at such showrooms as Holly Hunt and Ainsworth-Noah, horn products and silver.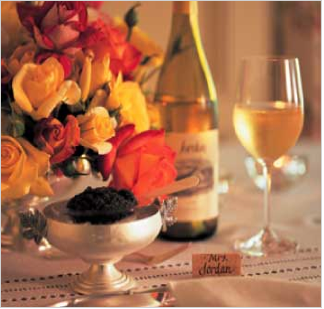 Although all the products are beautiful, my favorite are probably the silver. There is a timeless elegance and level of craftsmanship that is truly remarkable. These pieces are made by a group of artisan silversmiths that still forge their work in old world style. Sandra said it best herself. "Inspired by European antiquities, each item is imbued with the very spirit of tradition and sense of purpose that suffused the original. From hand-hammered celebration cups to distinctive table service pieces, the Sandra Jordan silver collection brings a sense of occasion and import to life's milestones and everyday rituals alike."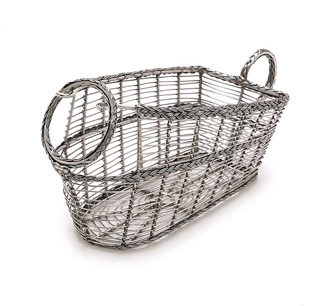 Take for example this lovely Petaluma Wine Cradle. This incredibly intricate sterling silver wire basket is a spectacular example of fine workmanship.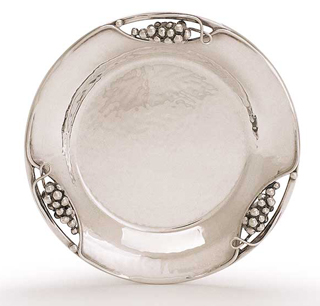 This beautiful silverplate canape plate, embellished with inset grape cluster and vine stem would make a cherished gift to someone special on your list.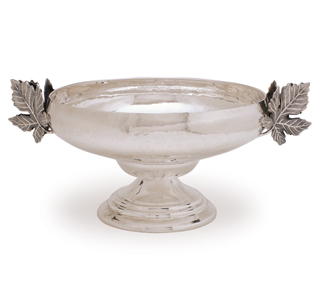 I love the craftsmanship of this gorgeous silverplate celebration cup. In 16th century Burgundy, brides and grooms shared a wedding cup like this which later would be used for christenings and anniversaries.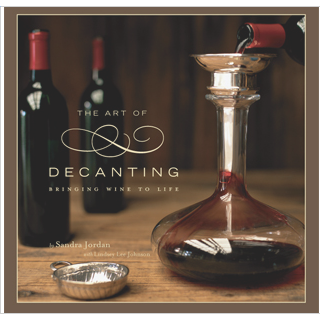 We've discussed how difficult it can be to buy for the men in our lives. Sandra's book, The Art of Decanting, paired with a wonderful wine related accessory from the collection, such as this beautiful Healdsburg Magnum Decanting Funnel would make him feel like a master sommelier.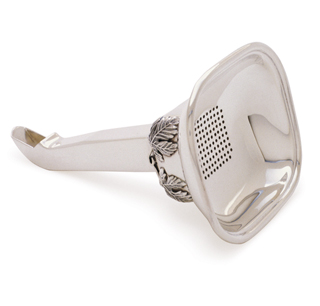 There are also other classic gifts such as this very Nick and Nora Sonoma Cocktail Shaker.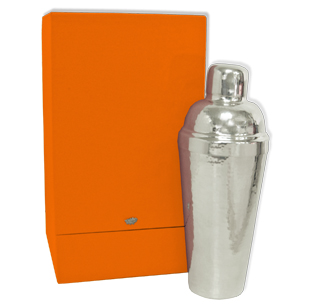 or this elegant Sonoma Pitcher with Horn Handle.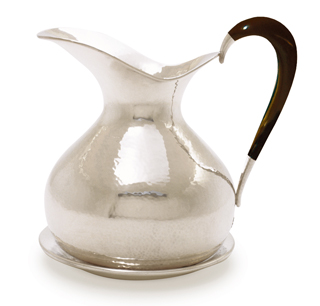 You really couldn't go wrong with anything from this elegant beautifully crafted collection.