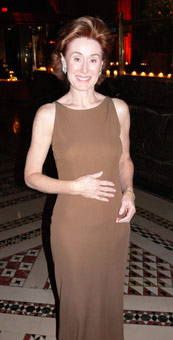 One of my oldest friends in the city is also one of the chicest (she has been featured in The New York Times, Vogue and other fashionable publications always looking perfect). She also just happens to be my doctor. I have known Dr. Patricia Allen for over 25 years. Although she has been known to attend to patients in a designer suit and Blahniks, Dr. Allen, who comes from a small town in Kentucky, also runs her practice like a small town doctor. By that I mean she is concerned with every aspect of your life – from your female condition to your psyche to your taste in shoes. I have been her patient for more years that I care to admit. She saw me through good and bad boyfriends (before I was married naturally), delivered my children and because we had become friends, even attended my wedding. She is also a founder of Women's Voices for Change, the worthy not-for-profit organization committed to redefining life for women over 40 and for whom I write a style column. This week, she organized a road trip for three of us involved with WVFC (Dr. Allen, myself and Lisa McCarthy, a board member, who is the President of Bernard Maisner, the fabulous luxury stationery line) to visit a new favorite haunt – Julianne in Port Washington, NY.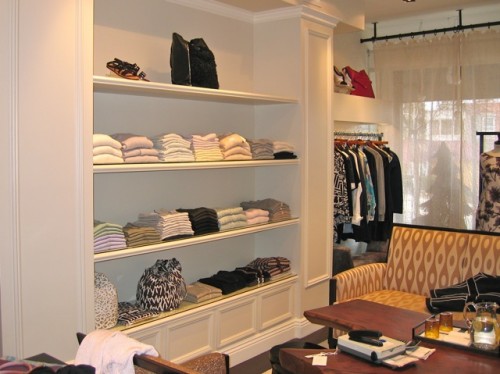 What a fun girls day we had visiting this fabulous stylish boutique. Janet Brown, the briliant and legendary retailer, owned her iconic eponymous store in Port Washington for years until four years ago when she died of a heart attack while driving to work. Julieann Orso had been a devoted customer and was so upset when the store closed that she decided to open her own establishment to continue Brown's legacy. She hired Brown's right hand "man" Randi Newman, who does all the buying with Orso and is a dynamo salesperson/stylist/fashionista. Orso also hired two of Brown's seamstresses, Nina Raimondi and Sherry Parsehian, integral members of her operation. Most of Brown's customers, including Dr. Allen, have migrated over to Julianne. As Newman said, "I am very fortunate that the majority of customers followed me from Janet here. Janet is still in my heart, and in my glove compartment. I keep a framed picture of her there. Janet was my teacher. But Julianne is my guardian angel."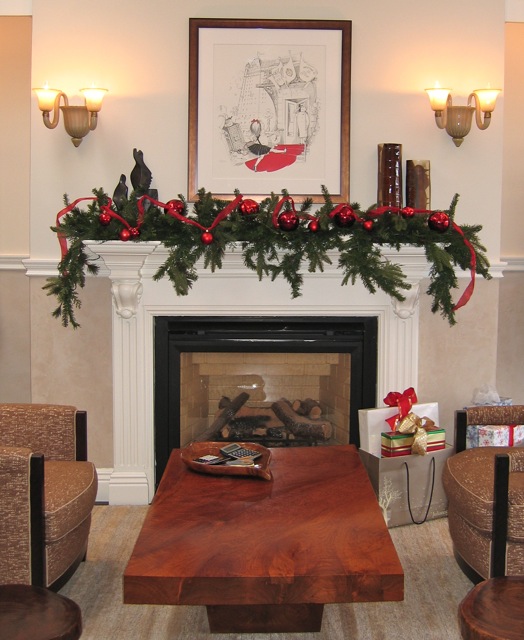 What a revelation this store turned out to be. Although the merchandise is cutting edge chic, the service and attitude are markedly old fashioned. This is how every woman dreams of shopping – something I thought had all but disappeared with the advent of color, I mean cable, TV. This charming store is like visiting a friend's extremely well edited closet. From Lanvin to Marni to Celine, the store carries the chicest labels in the lowest key way. It is like shopping in your living room (note the adorable Eloise print), which is exactly what Orso intended. Orso and Newman preside over the space but don't hover. Newman is the more active, running around finding appropriate sizes and styles while Orso oversees things in a behind the scenes manner, making subtle suggestions and admiring or gently offering alternatives.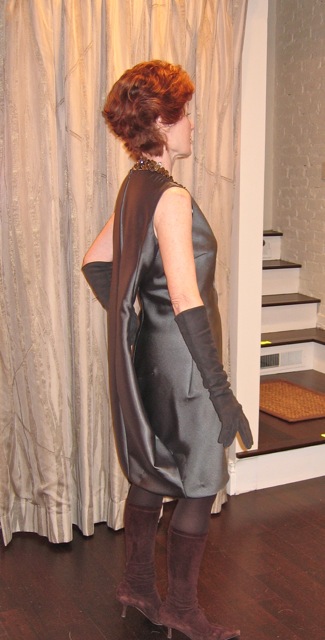 Dr. Allen has a perfect size 2 figure and looked nothing less than spectacular in one stunning outfit after another (see her above in a spectacular Calvin Klein – boots from previous outfit) while Lisa and I still found lovely items in a couple sizes up. I was in love with countless pieces, such as this lovely Lanvin number below, and could have done major damage if I hadn't already completed my fall wardrobe (still managed to augment it with a few ancillary chic pieces of course).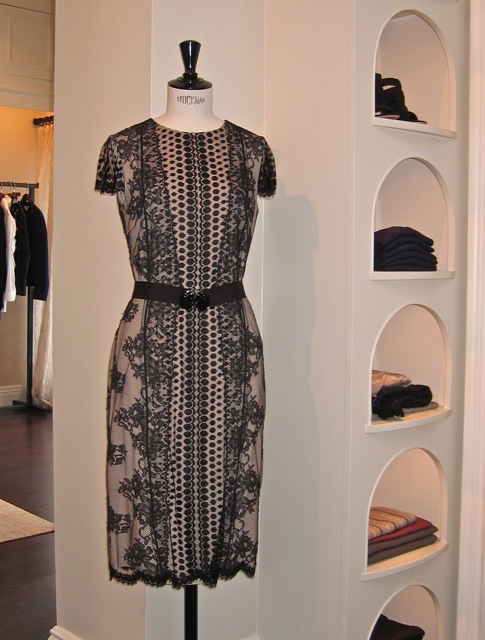 But that kind of shopping isn't actually what the store is all about. Orso says that most of her customers are confident chic smart women who aren't interested in looking trendy. They have their own sense of style and want to look beautiful but most importantly want to feel good in their own skin. And many of them have never even stepped foot in the store. What, you say?! Yes, you heard (read) it right. Most of Julianne's customers live in and around NYC and learned about the store through word of mouth. Some do stop in occasionally to shop but it's usually to be fitted or pick something up. When Orso and Newman go to the fashion shows, they aren't really buying for the store, they're buying for their customers. Each piece is selected with someone in mind – many of the pieces don't ever make it to the store – they go straight to customers. It's like having a personal buyer who knows your taste and style better than you do. And because there is crossover in the social circles of the customer base, Orso and Newman are careful never to select the same thing twice. Orso is also quick to give Newman credit. She explains that Randi remembers everything that every customer has bought for the last 20 years. So when she's shopping the shows, she knows what will work with what each customer already owns. Randi's real expertise is mixing the old and the new. When she visits customer's homes (not an unusual occurence), she is a genius at creating new outfits by mixing what's there with what she's brought from the store – what we all attempt to do.
The store's focus is on the stylish over-40 (as well as over-50, 60 and 70) woman. These are sophisticated woman have no interest in looking 20. They want to dress appropriately but with modern and updated élan. And Julieann and Randi know just how to accommodate them. They do absolutely everything for their customers. Placing the orders is just the beginning. When their selections come in, customers are notified and an appointment is set up either at the store or at the client's home. Customers know that every piece is going to be adjusted by the seamstresses to fit like a glove – even if the garment needs to be almost remade to ensure a perfect fit. It's rather like having your own personal couturier. And their picks are so accurate that Julieann explains she rarely orders something that isn't kept by the customer.
There is a driver sent to NYC almost every day to personally deliver items purchased or sent on approval or to pick up clothing for alterations. And when Randi and Nina show up at customer's homes to reveal their selections, it's like Christmas. But it's not just the city – they also travel to New Jersey and Westchester to service their customers. In the summer, visits to the Hamptons are common to make deliveries and do fittings. One of their top customers actually lives in London. She comes to NYC to visit 4 or 5 times a year and Randi and Julieann visit her at her hotel to deliver her goodies. And none of these services are extra – they are all business as usual at the store.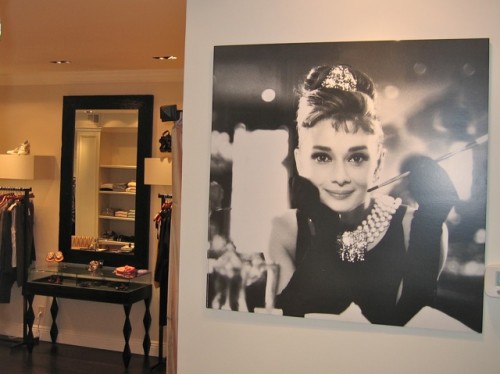 The store seems like from another era – Audrey Hepburn greets you as you enter the front room. I always imagined this is how Babe Paley or Grace Kelly shopped. But Julieann feels that everyone should have the opportunity to feel like a movie star or a princess. She lives for the moment when a customer tries on an altered garment and gasps – this is what makes it all worthwhile – the gratification of making women feel beautiful inside and out.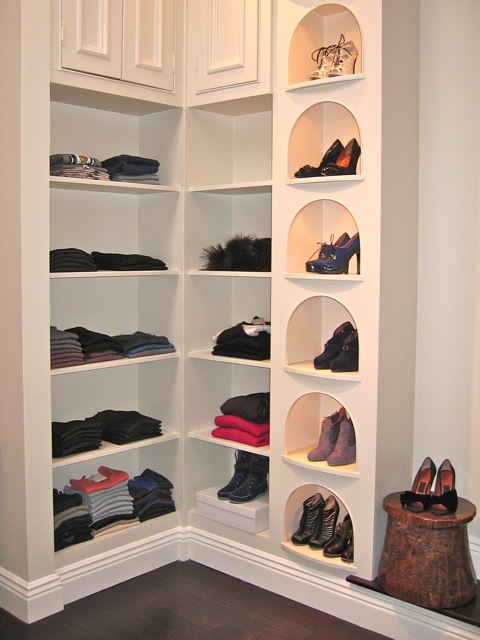 Julianne's doesn't just carry expensive famous names but also lesser known designers at lower price points. Because the fun is the mix – and no one wants to be too matchy matchy. I asked Julieann if there were any particularly popular items this fall. The Celine luggage tote, in several different colorways came to mind, as well as a fabulous Lanvin degradée leopard print embroidered sequin coat (see Dr Allen being fitted for it below). The Lanvin leopard ballet wedge evidently flew out the door.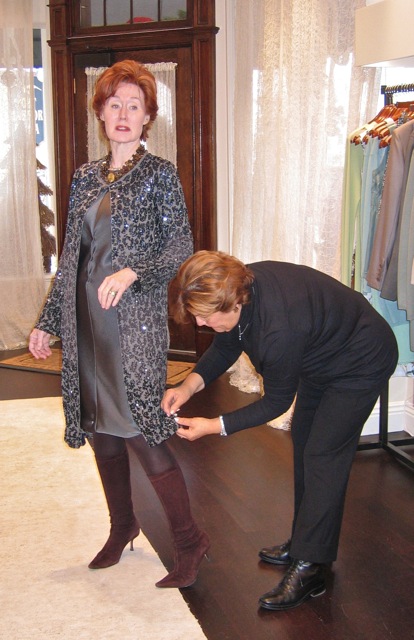 Lisa McCarthy had brought with her Julianne's Bernard Maisner order for the store. There were the chic elephant coasters, hand calligraphed birthday and holiday cards,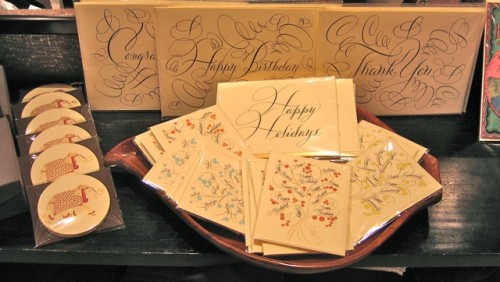 as well as boxed sets of their exquisite stationery. This order flew out of the store and Lisa had to restock within the week!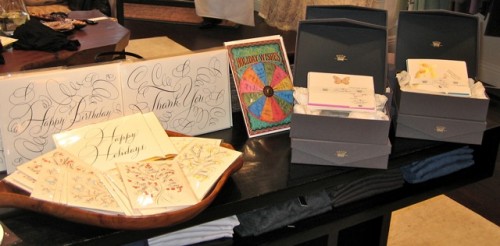 We were all sorry to see our fun visit end. But as we touched base this week, it was unanimous that a repeat visit for spring is a must!