I do of course realize it's Thursday – we took a little vacation yesterday! And Terry, our wine expert, was also busy at work this past week at a marathon of wine tasting events in New York that mark the spring season of new arrivals. She met with some of the giants of the wine industry who were there to unveil their latest wares. Here she'll share with us an inside peek at several of these events.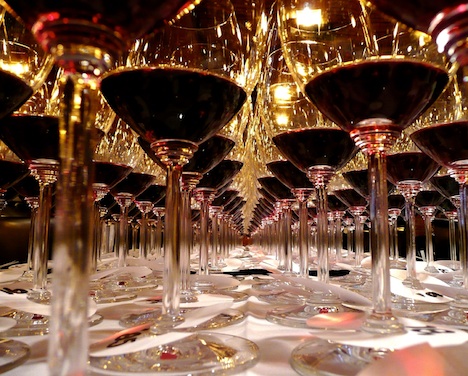 Each year hundreds of suppliers, producers, growers, owners and winemakers make their trek to New York City from all over the world to show their new vintages or barrel samples of wines that have been bottled only for these special tastings.
The events become a pure zoo of people sipping, asking questions, getting together with old friends that have moved around in the industry and a good place to make new acquaintances. If I were to list all the wines that I have tasted in the past week this blog would be a hundred pages long. There are literally hundreds and hundreds of wines to sort through.
As this is a true industry-only event, the tasters are professionals who know in order to get through a number of wines they must learn to taste and spit into the appropriate bucket otherwise someone will be carrying them off the floor.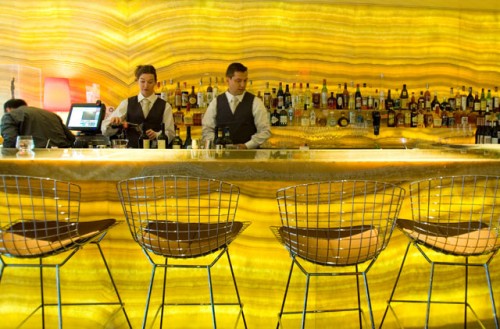 New York is always a fun place for these producers, etc. since they also get a chance to visit wine stores and restaurants that support their products throughout the year as well as some of the new hot spots in New York City such as Marea on Central Park South (above), A Voce (below) at the Time Warner Building and Eleven Madison Park (two below).
Photo: Hannah Whitaker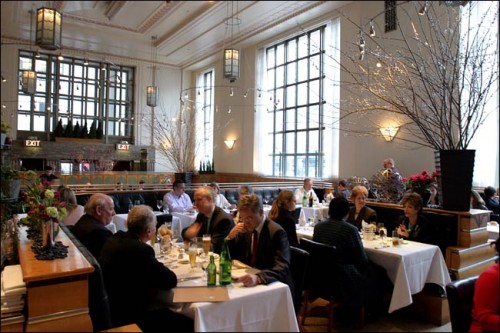 Photo: Lars Klove for The New York Times
We started our day yesterday with a sit-down seminar with Greg La Follette, previously the winemaker for Flowers Winery (known for their stunning single vineyard chardonnays and pinot noirs), who recently launched a new winery last year called La Follette. Greg was an amazing presenter who explained how he combines science with old world winemaking techniques to produce wines that are a true product of the terroir.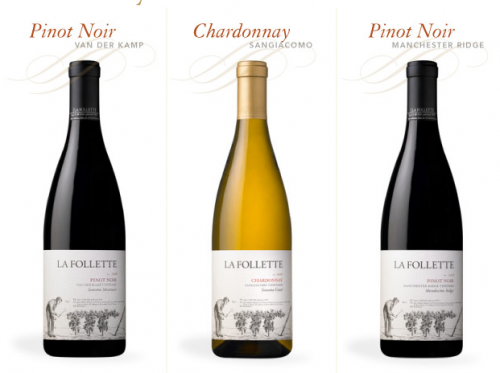 We had 7 of his wines during the seminar followed by lunch with 10 more that were in the portfolio of wines from Wine Creek Cellars, including a delicious


2009 Quivira Fig Tree Sauvignon Blanc paired with sautéed diver scallops and the 2009 Roussanne, Marsanne, Viognier Torbreck blend served with the grilled diver scallops.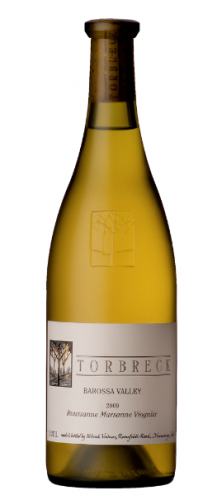 My favorite course, however was the fabulous blueberry souffle for dessert. Here we are at the Porter House Restaurant in NYC that Michael Lomonaco (the original chef at Windows on the World) now calls his home.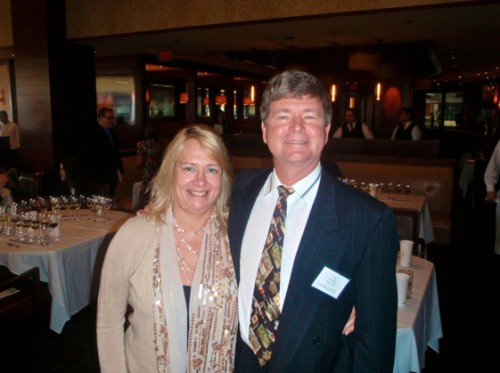 Greg La Follette is not only a winemaker but also an artist and scientist and believes that complexity in wine is not an accident – rather, an exceptional wine is coaxed from the earth with equal measures of faith and understanding. For Greg, winemaking is an intuitive, emotional and sometimes risky process. Greg has the Burgundian touch to his winemaking and travels to the barrel makers in Burgundy to find just the right trees for his. He sources different barrels each year from Meyrieux depending on what style of oak he needs for his wines.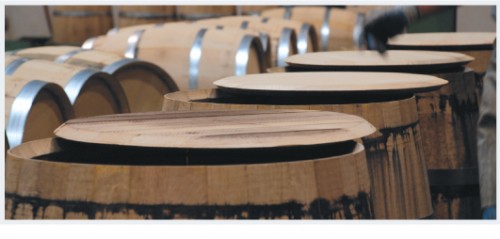 We also had the opportunity to taste with Sir Peter Michael one day who is noted for his winery's great Chardonnay, Pinot Noir and Cabernets. Helen Turley was their original winemaker who put them on the map. Peter Michael is very rarely seen at tastings as he is a world traveler and really doesn't need to be behind a tasting table.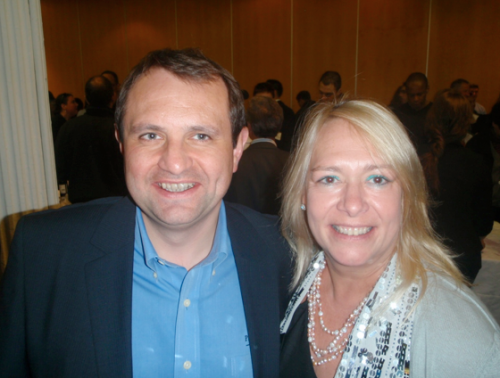 David Ramey, another icon in our industry, was at one of our tasting days. I met David over 20 years ago when he was the original winemaker for Chalk Hill in California when the vineyard was first purchased by Mr. Firth, a San Francisco business man. David has since climbed the ladder, made wine for Rudd Vineyards (Mr. Rudd is one of the owners of Dean and Deluca) and has had his own winery for quite some time now. He is known for his Chardonnay and Cabernet Sauvignons which consistently get high scores from the wine writers. Here, at the Metropolitan Pavillion on West 18th Street in NYC, is David Ramey on the left with one of his national representatives on the right.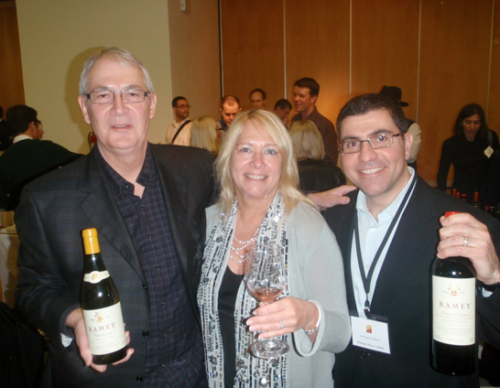 Our final tasting was for Bressler Vineyards. They are very small producers of super-premium Napa Valley Cabernet Sauvignon. Their current production is under 500 cases of estate wine yearly, sourced exclusively from their family vineyard on the west side of St. Helena. Bob and Stacey Bressler, below, are both former Silicon valley executives.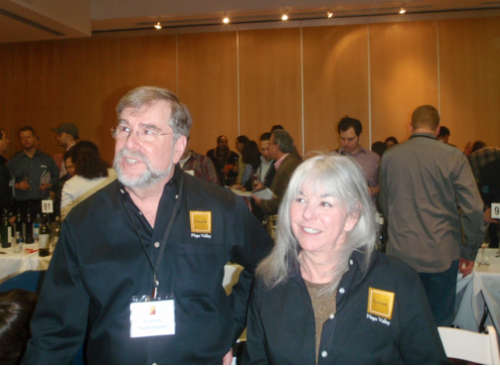 Thank you Terry, as always, for an expert's look inside these events that showcase some of the latest and greatest in winemaking.