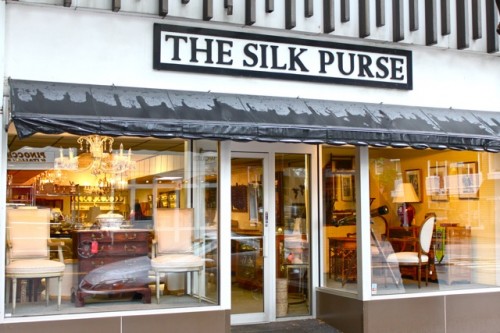 My favorite local consignment shop will not be just a local haunt for much longer. If you live in my area, the The Silk Purse is a well known secret (yes, I know it's an oxymoron) of interior designers and style mavens as a go to destination for fine quality household furnishings and accessories. Founded in 1973 by the current owner Keren Widmann, The Silk Purse sells everything from furniture to jewelry and accessories. There are many good investment pieces and all merchandise is attractively displayed.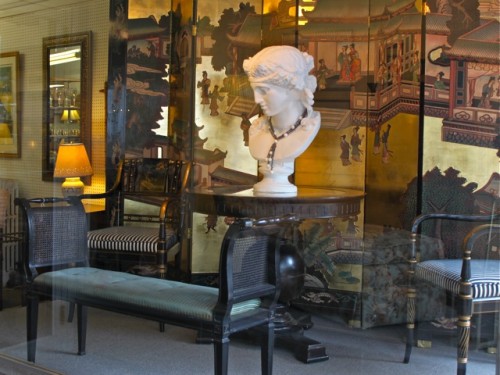 You could spend quite a long time perusing all that they offer, which is mostly consigned and occasionally bought outright. Recognized for their discriminating selection, The Silk Purse maintains an upscale traditional style and adheres to strict quality and condition criteria. They even keep a wish list for those registered on their user-friendly, appealing website.
I say they are not going to be a secret much longer, because they have decided to offer their goods on 1stdibs.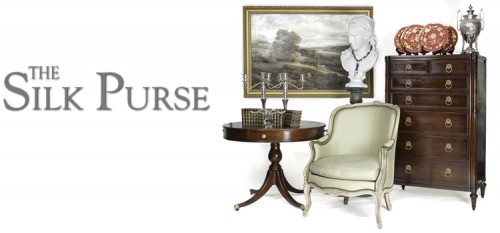 Go here to see their storefont. I spoke with Keren today and she confirmed that they have been wanting to join 1stdibs to gain wider exposure. There are already many in the know NYC designers who frequent The Silk Purse to find that special piece. Chests of drawers and dining room tables are their biggest sellers as they specialize in formal mahogany furniture ranging from antiques to vintage pieces from makers such as Smith & Watson, Beacon, Kittinger, Kindel and Baker. But there many other offerings as well such as this lovely walnut and oak "secretaire a abattant"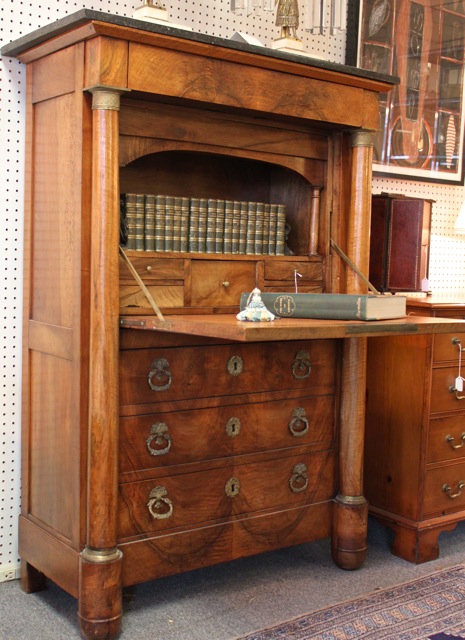 or this versatile walnut, circa 1900, chest with ivory escutcheons and wonderful brass hardware, which could do duty in many spots around a house or apartment. The rosewood tea caddy, garden stool or formal children's chairs are the type of finds frequently found here.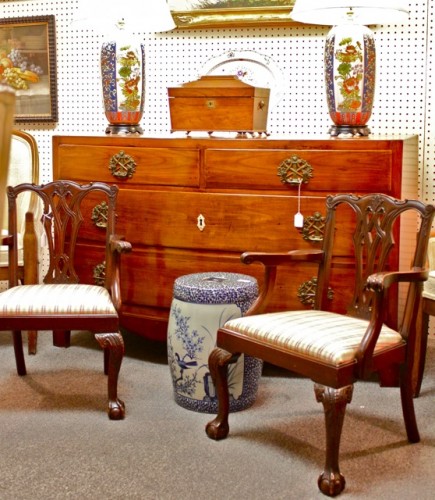 There are even more eccentric items such as this charming English bowling game from the 1930s featuring a pixie band and three original wooden balls (not shown)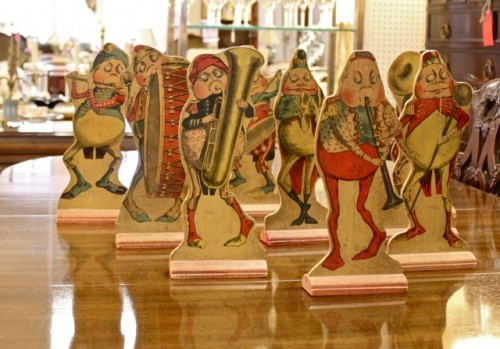 These matching Ralph Lauren tortoise look mirrors are already sold but the composite German Shepherd or Italian ceramic Springer Spaniel are still available as well as the leather chesterfield sofa.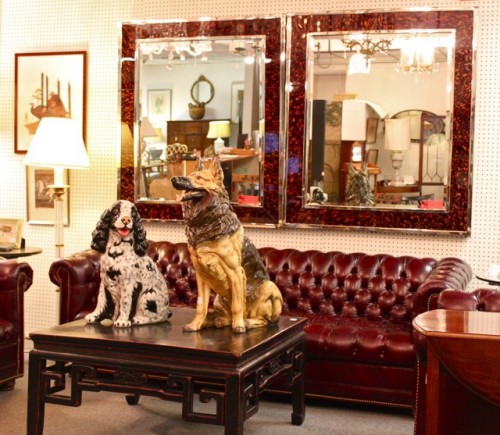 Keren says they are particularly proud of their jewelry collection which includes mostly tailored pieces from Tiffany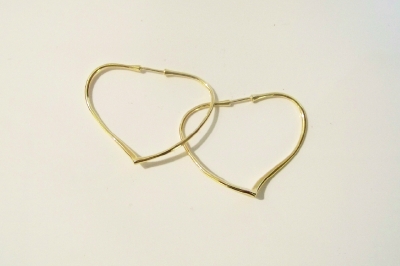 Mauboussin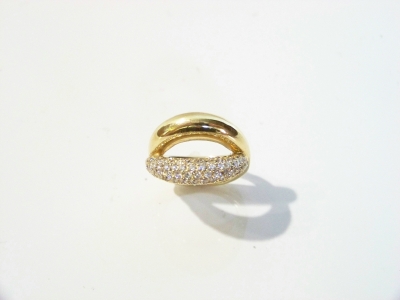 Elizabeth Locke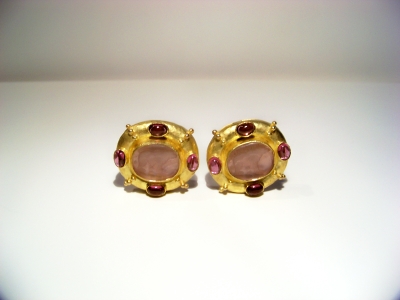 And even American Indian like this squash blossom turquoise.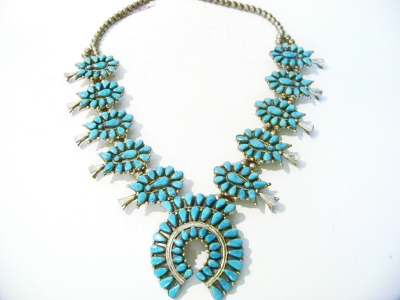 They even have a gemologist who comes every week and examines each piece of jewelry before pricing.
Most of the consignments come from lovely New Canaan or area homes, whose owners are either downsizing or redecorating. People continue to patronize and consign to The Silk Purse because they actually do sell things and because they are a long standing reliable establishment. You can be sure whatever you buy here has been vetted and in good condition. So keep your eye out on 1stdibs or their website – you never know what you might find.