Antique shows can be overwhelming and intimidating. Yet shopping a show with an expert can be illuminating and entertaining. We were lucky enough to walk the New York Art, Antique & Jewelry Show (formerly the Avenue show) last year with designer Ellie Cullman, whose expertise and in-depth knowledge of art and antiques informs the elegant and layered interiors of  Cullman & Kravis. From antique furniture to modern photography to fine jewelry, Ellie shares what to look for, how to incorporate it and insider tips on the best buys in our latest video.
With a distinguished education and positions as an exhibition assistant at Japan House Gallery and guest curator at The Museum of American Folk Art, Ellie has had a lifelong love of fine art. And whether invigorating a traditional interior with modern art or adding depth to a modern space with antique furniture, the designer has a wealth of knowledge and experience to make informed decisions. I love the intellectual rigor of Ellie's work. The spaces are so harmonious because behind the scenes there is a complex web of reasoning and relationships between the furnishings that isn't always obvious, as was seen in her recent Kips Bay Showhouse room.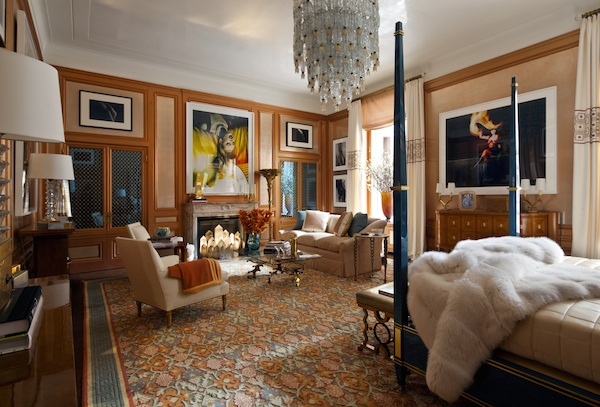 But there is a practicality as well. For example, not only does Ellie love modern photography as an art form but she acknowledges clients get a big bang for their buck.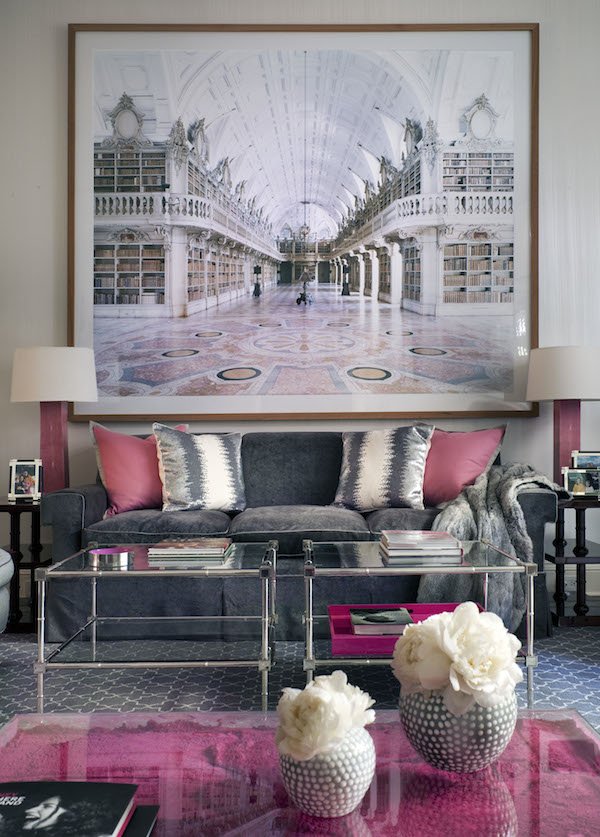 You will find great examples in her firm's work in both contemporary and traditional settings. You can learn more of Ellie's decorating philosophy in her two books with Tracey Pruzan, Decorating Master Class and The Detailed Interior.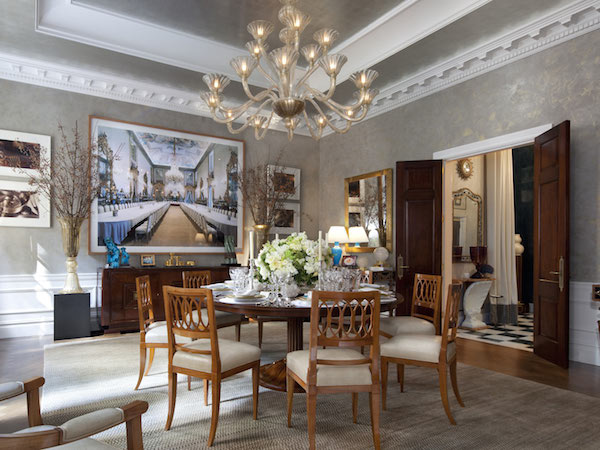 And for local readers, you can attend the Best of Show talk Saturday at the Armory to hear Susanna, Alex Papachristidis, Ellie and Scott Snyder (co-chairs of the Show Design Committee) discuss their favorite finds.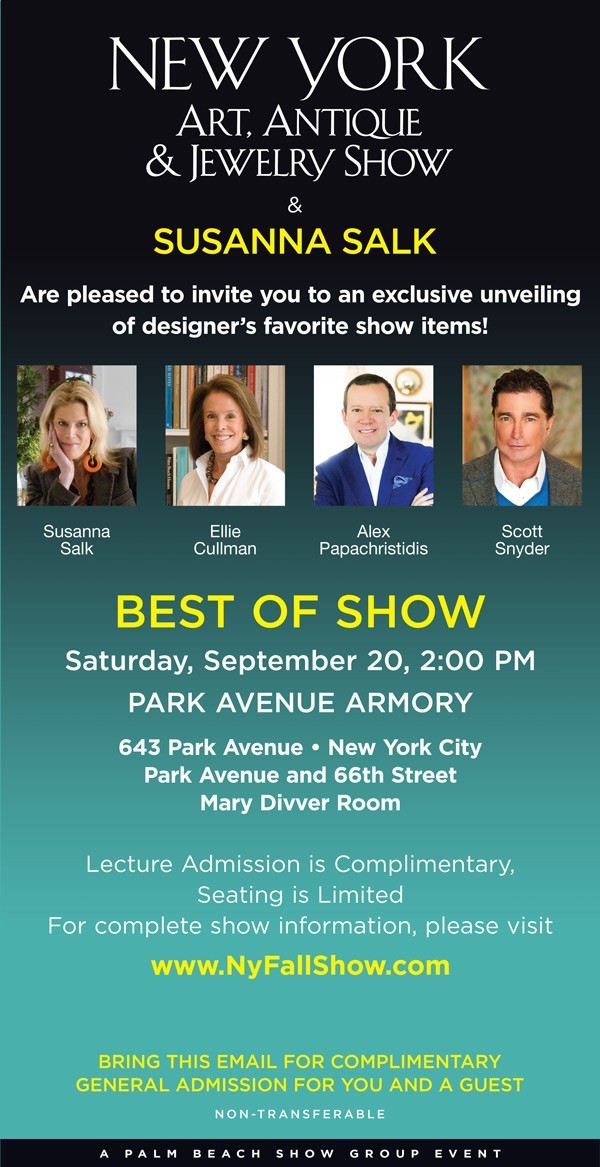 I did a quick run through this year's show before opening night to share a few favorites. This stunning chalcedony and sapphire cuff is from Pat Sailing (who presented the spectacular Belperron coral necklace in the video). It is designed by Rene Boivin, in whose studio Suzanne Belperron began her career.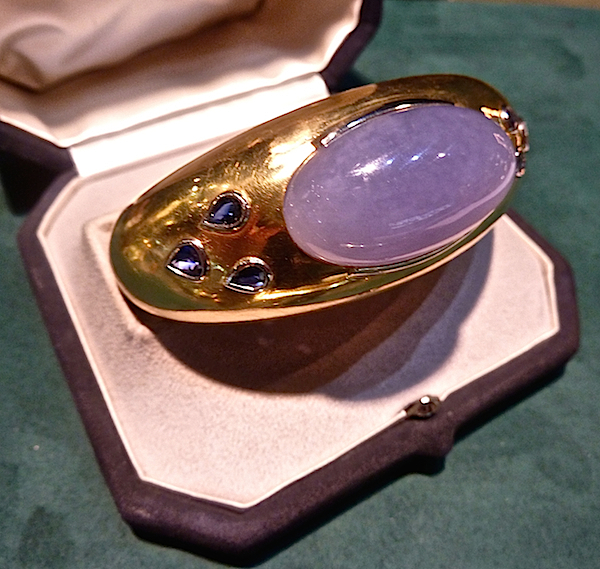 Ellie and I are both huge fans of the Holden Luntz Gallery, where the Harry Benson photo discussed in the video is from. They also represent Frank Morvat and I adore this print at the show entitled Givenchy Hat B from 1958.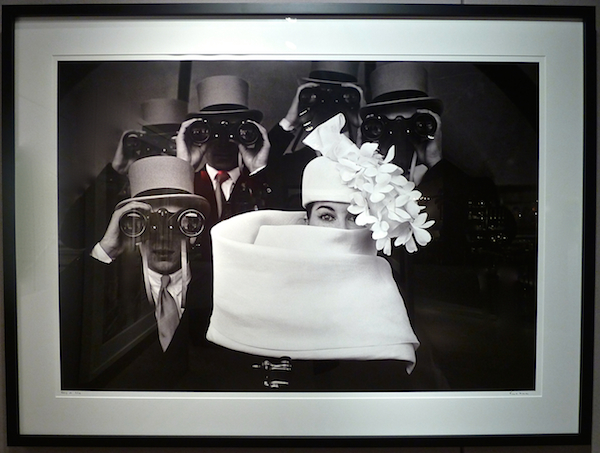 They also are showing Massimo Listri's beautiful photography, of which I am an ardent fan. This large scale archival lambda color photo, Musei Vaticani VII, like much of his work, draws you in with its amazing details and perspective.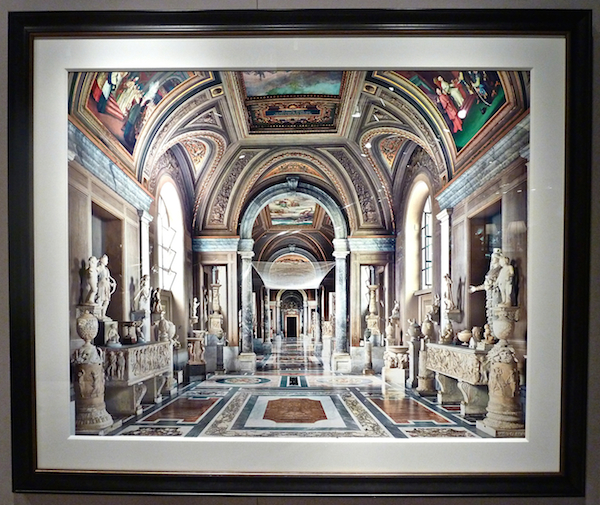 Villa del Arte Galleries from Barcelona is presenting the charming work of young Chilean artist Francisca Ahlers. Her charcoals of "ancient, uninhabited rooms" are at once nostalgic and romantic yet haunting and a bit otherworldly.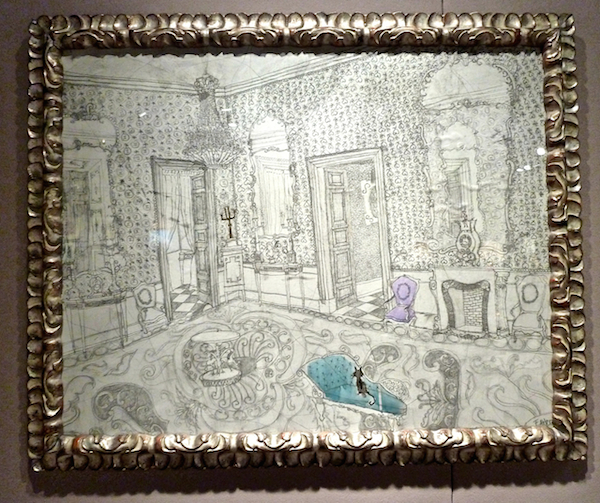 I found the sinuous form and bold organic lines and coloration of Robert Laurent's The Bather at Tom Veilleux Gallery alluring. Almost life sized of carved mahogany, it is reminiscent of Gauguin and Brancusi, both of whom influenced the artist during his studies in Paris.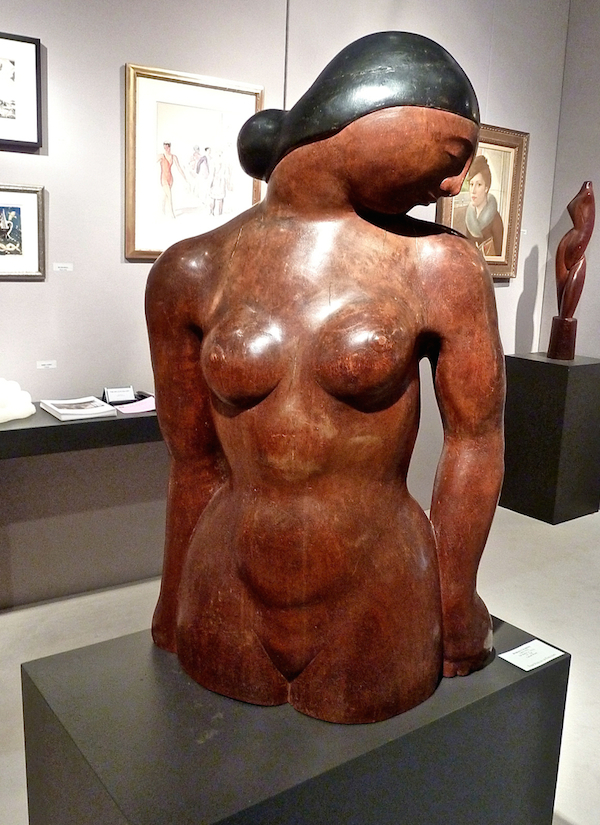 One of my favorite jewelry sources is Camilla Dietz Bergeron and this vintage Seaman Schepps brooch in their booth was too whimsical not to share. Of carnelian with Schepps signature embedded semi precious stones, it is a truly special piece!