Attending elaborate parties thrown by her legendary grandmother, Estée Lauder, certainly influenced Aerin Lauder's entertaining style. And tempered by her mother's less is more sensibility, Aerin has developed her own take on her family's holiday traditions. The upcoming January/February issue of Veranda features a festive New Year's lunch at the family's Long Island compound, where, in an old barn on the property, Aerin prepared a rustic chic Austrian-inspired affair. I'm delighted to be able to share with you a sneak peek.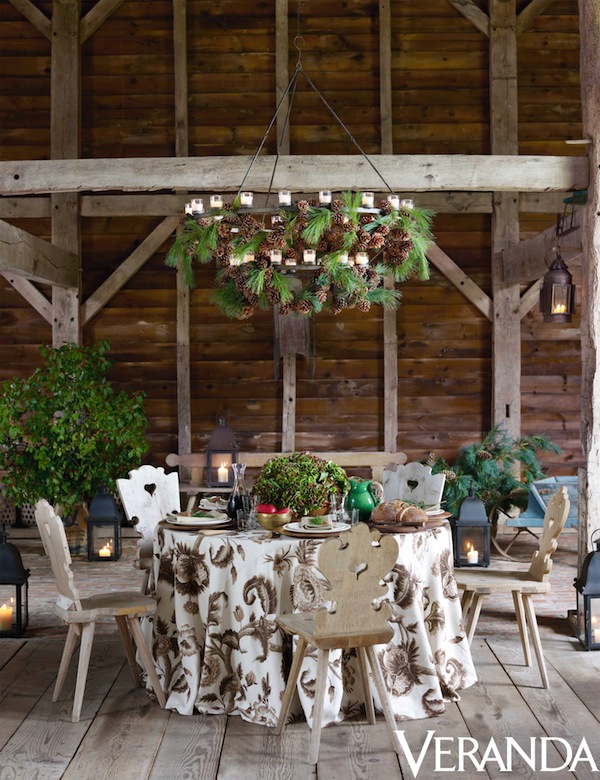 It's been a big year for Aerin. Launching furniture, lighting and fabric collections, she also recently collaborated with Lenox on a stylish tabletop collection, perfect for the occasion.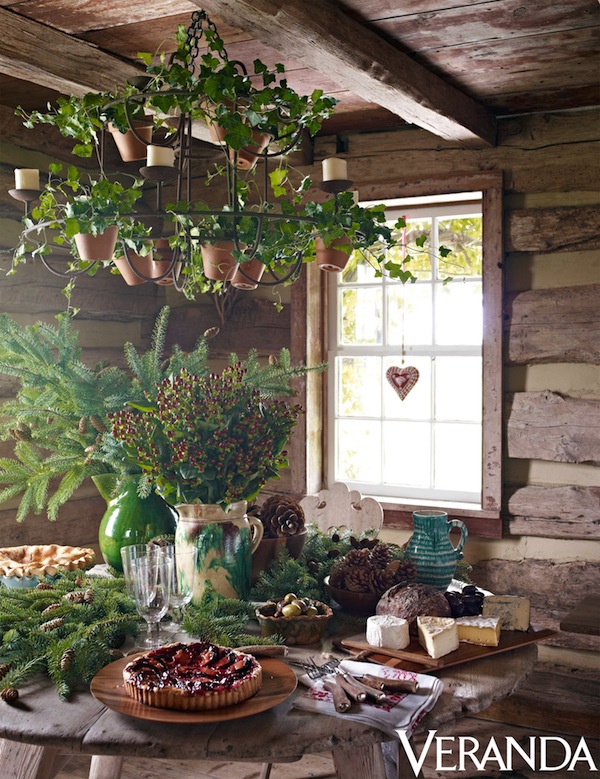 With her usual effortless flair, she mixes timeless tradition with contemporary glamour, including antique Austrian carved wooden chairs and stoneware pitchers updated with new pieces from her lines.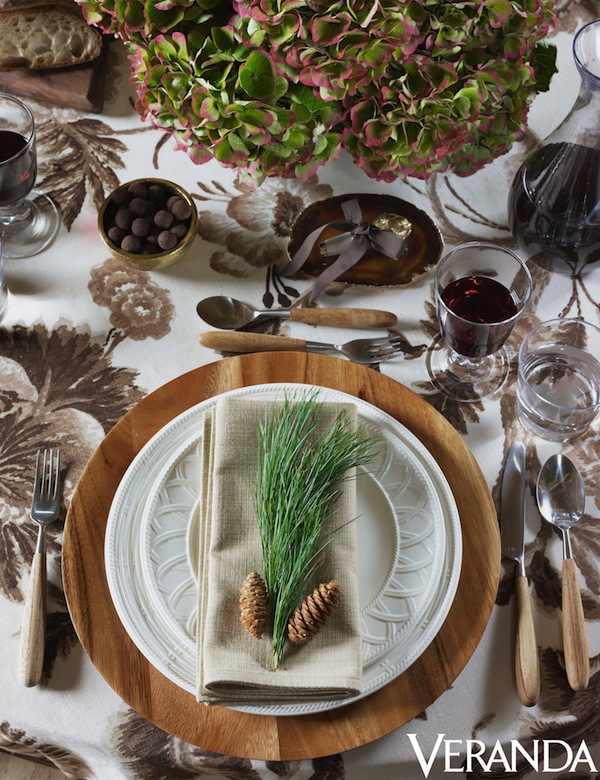 Aerin favors round tables for entertaining and a palette of one or two colors carried throughout the linens, flatware and accessories. Here her Hither fabric for Lee Jofa sets a neutral patterned background for her woodland chic wooden chargers and plates for Lenox, recalling the charm of winter white fisherman knit sweaters. At each place rests a gift of an elegant wine stopper Aerin designed, a gesture borrowed from her grandmother who always included a little something for each guest at her table.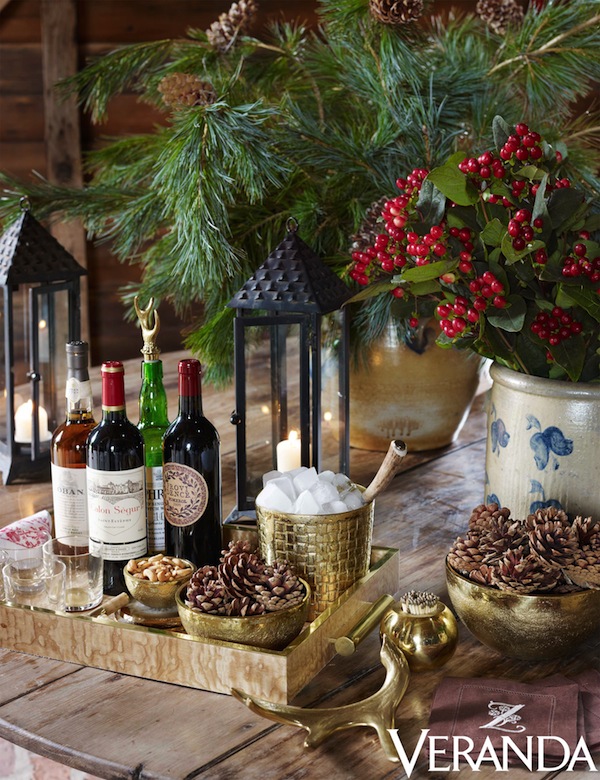 Aerin honed her style through her family's own celebrations and travels, including a stint in Vienna when her father was ambassador. It's a magical place at the holidays and Aerin's memories are translated with her own brand of modern casual chic. Hints of gold, Aerin's favorite neutral, appear here in versatile bowls, decorative antlers, match striker and tray, all from her collection. It's all about entertaining with ease. As Aerin says in her book, "I want people to walk in and feel that this is a warm house. Classic, but not uptight. It's about heritage, but with a twist. And that twist reflects me."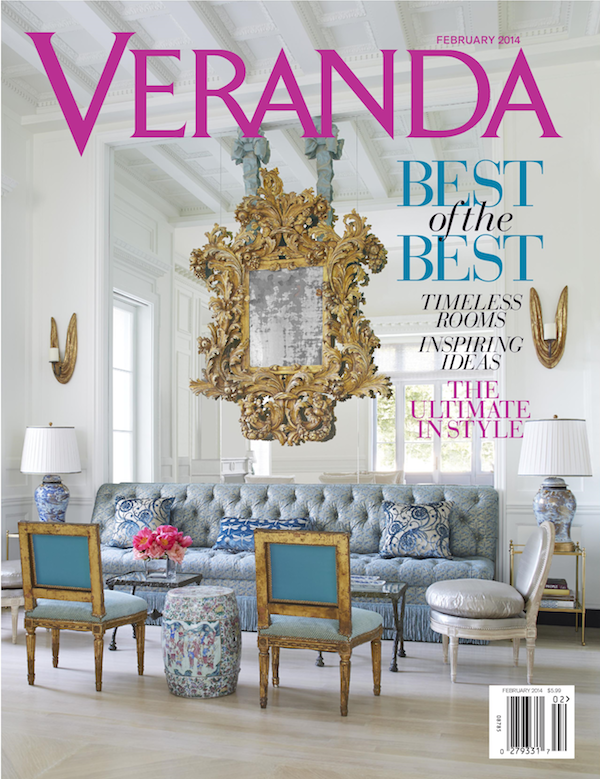 I'm looking forward to receiving the latest Veranda, as new editor-in-chief Clint Smith celebrates his first issue with Aerin's New Year's Toast and the Best of the Best!
all photos of Aerin Lauder article by Francesco Lagnese