Technology has been increasingly incorporated into museum exhibits in recent years, but a new sensory experience has been created for visitors to a fascinating new show at the Prado in Madrid that opened this week. The Essence of a Painting. An Olfactory Exhibition, is a unique collaboration between Alejandro Vergara, Chief Curator of Flemish Painting and the Northern Schools at the Museo Nacional del Prado and Gregorio Sola, Senior Perfumer at Puig and an academician of the Perfume Academy.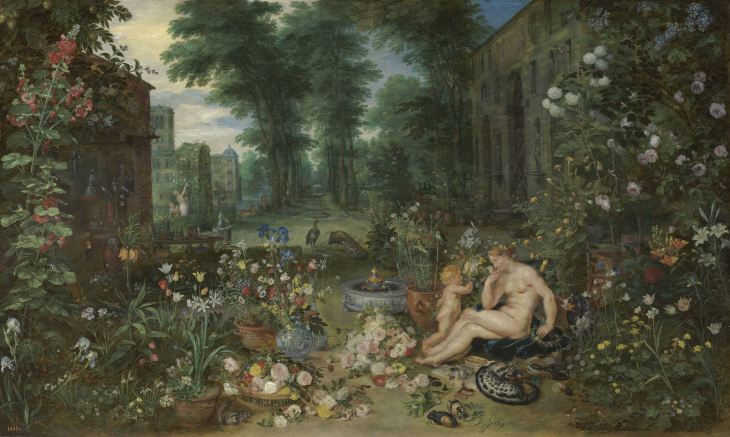 At the center of the exhibit is Jan Brueghel the Elder's The Sense of Smell, one of a series of five paintings (all displayed in the gallery) from 1617-18 about the five senses, painted in collaboration with Peter Paul Rubens, who executed the allegorical figures, while Brueghel completed the landscape and setting. The painting is an imaginary representation of the garden of Isabel Clara Eugenia and her husband in early 17th century Brussels, including more than 80 species of plants and flowers (many seen in the detail below) as well as various animals and objects associated with the sense of smell – from a hound and civet to scented gloves to a perfume burner warmed in a luxurious brazier.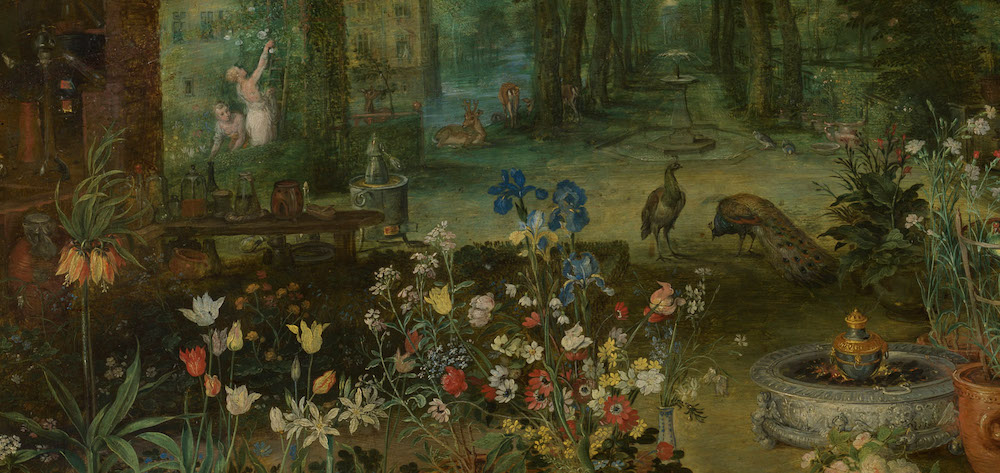 There are ten fragrances to be experienced in the exhibition, made possible by Puig's "AirParfum" technology delivered through four diffusers in technology sponsor Samsung interactive touchscreens available for use in the gallery. All reflect the taste at European courts of the period. Allegory references the bouquet of flowers that the allegorical figure of smell holds in her right hand with rose, jasmine and carnation, seen in the painting detail below.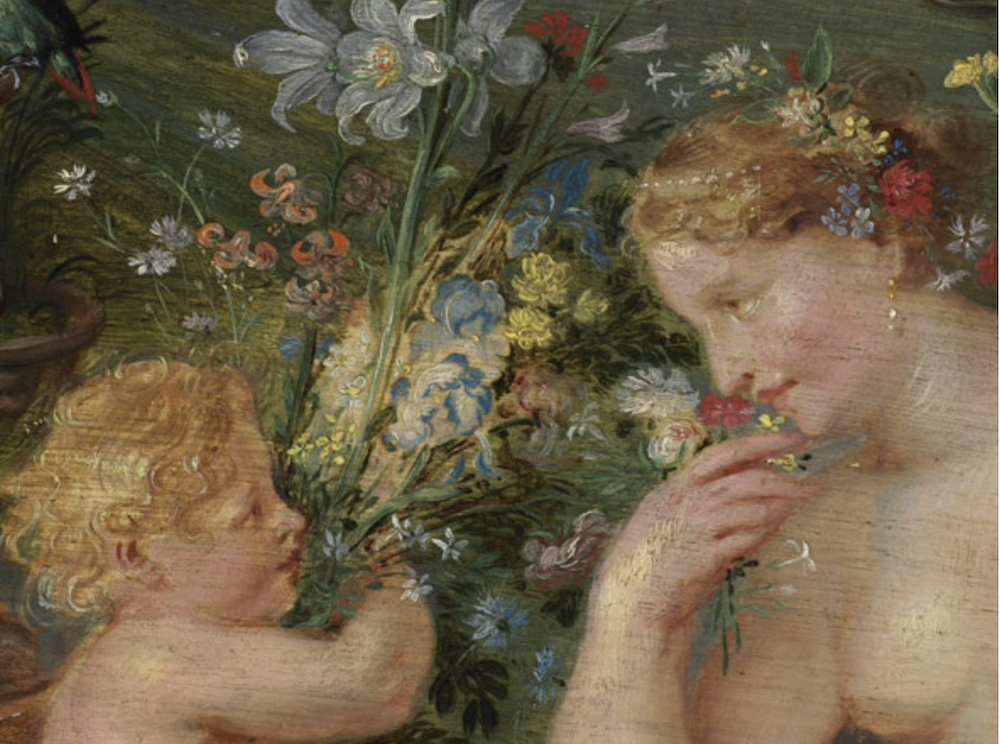 Perfumed Gloves reproduces the smell of a Spanish perfumed glove, seen in the detail below, scented with amber using a 1696 recipe with notes of resins, balms, wood and flower essences with a hint of suede (you may remember my mention of Maison Fabre's revival of scented gloves).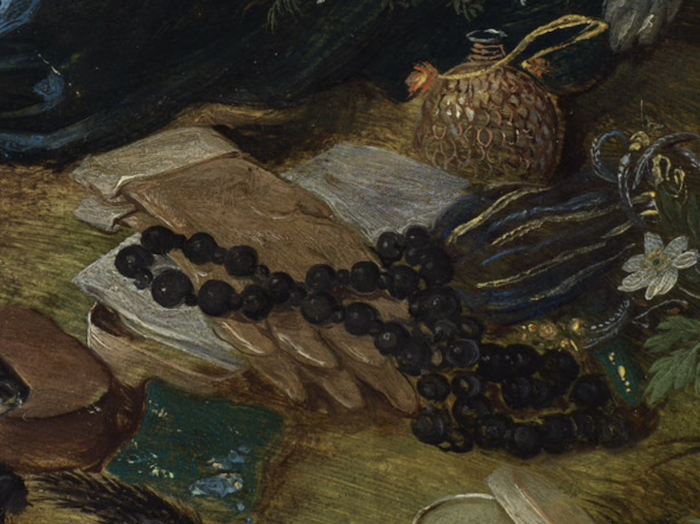 Fig Tree deciphers the green, humid fragrance under the shade of fig tree on a summer's day. Orange Blossom known as neroli in the art of perfume, was a popular fragrance at the time used to scent gloves, clothing and baths. Jasmine, Rose, Iris, and Daffodil are all fragrances based on flowers in the painting. Civet is based on the oil from the African animal that was used to stabilize and bind other scents to prolong their durability. And lastly, Spikenard which is referenced in the painting as a stone relief one of the buildings. It depicts a biblical scene, the anointing at Bethany, in which the expensive aromatic herb from India is mentioned.
If you happen to be in Madrid later this month, and understand Spanish, there are also some intriguing (free) seminars surrounding the exhibit.