Jewelry, like textiles and other forms of decorative arts, often tells the tales of people and cultures through the ages and the glyptic arts (engraved stones), with their notable symbolic imagery, span millennia, geography and meaning, from early commerce (seals), to the spiritual and magical to the ornamental. One of the most significant glyptic art collections belongs to consummate collector Guy Ladrière. For decades he has gathered cameos (raised design), intaglios (hollowed out design) and rings that reflect his personal taste and passions. And now at Van Cleef & Arpels' L'ECOLE School of Jewelry Arts in Paris, you can learn about this fascinating art form through their exhibit, Engraved Gems, encompassing 200 pieces from the Ladrière Collection, open now through October 1.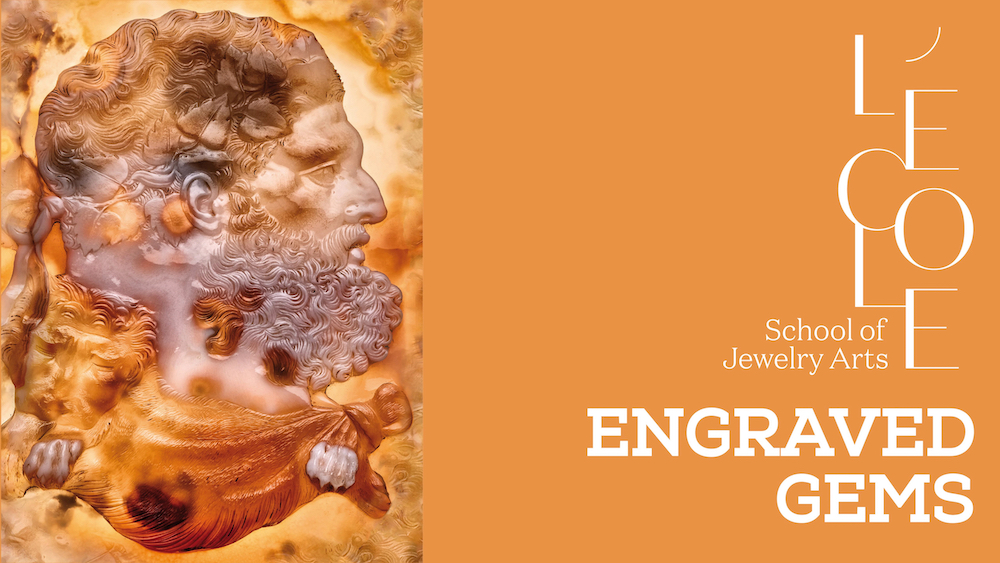 One of the oldest pieces in the collection is this Burmese ruby intaglio, below. Attributed to Dioscorides, one of the most celebrated ancient glypticians, the portrait of Emperor Augustus, dates to the early 1st century AD.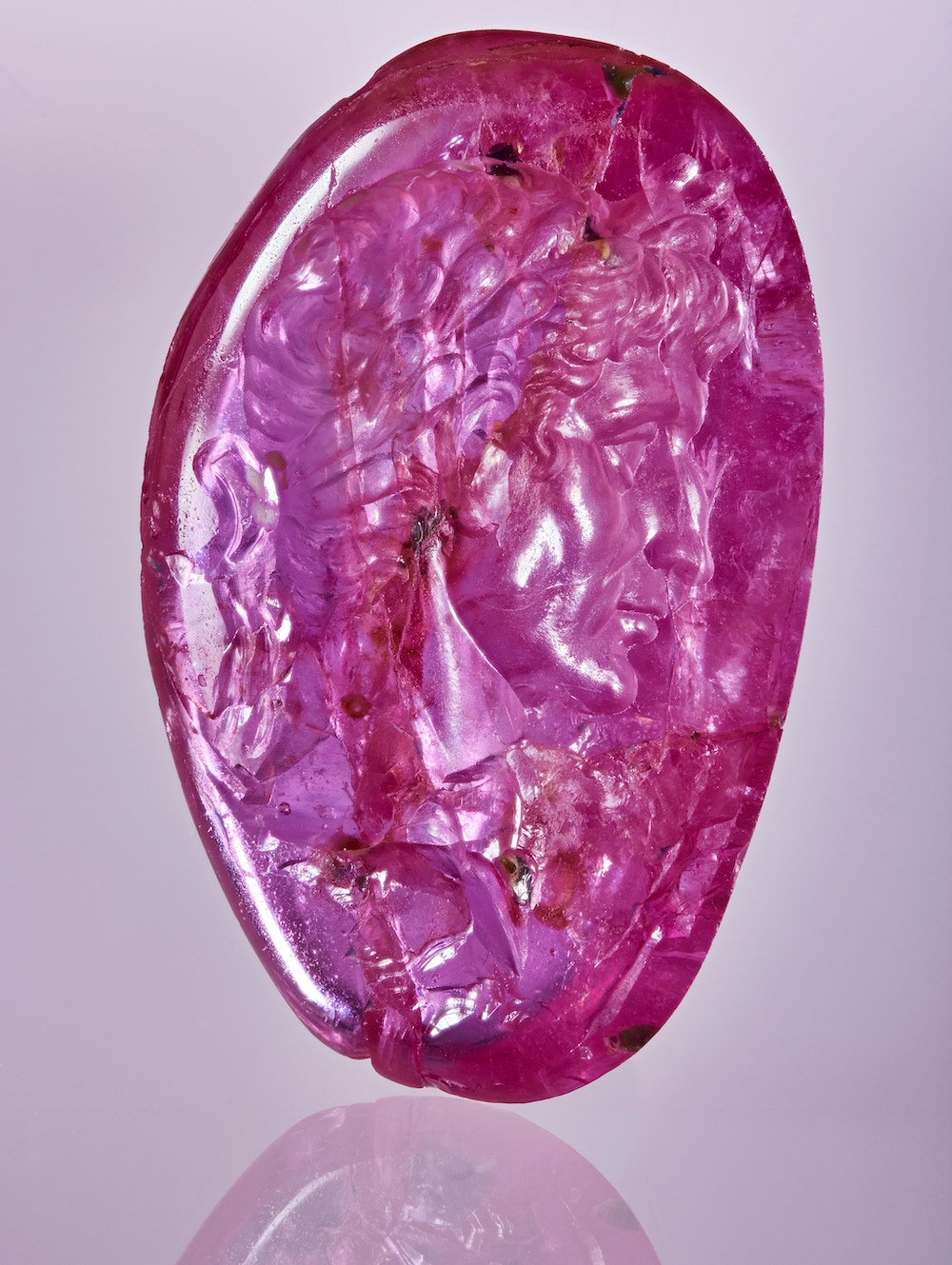 As Capucine Juncke explains in her excellent interview with Ladriére about the exhibit, "Set on rings, brooches and pins, glyptic art put into image the vast panorama inhabited by tiger Egyptian, Greek and Roman pantheon gods, populated by Homeric or Ovidian characters, figures of temporal power, sometimes from the Bible, and various animals escaped from the fables of Aesop. When one stops to observe this multitude of details finely engraved by slow abrasion of the stone, one would feel time stop."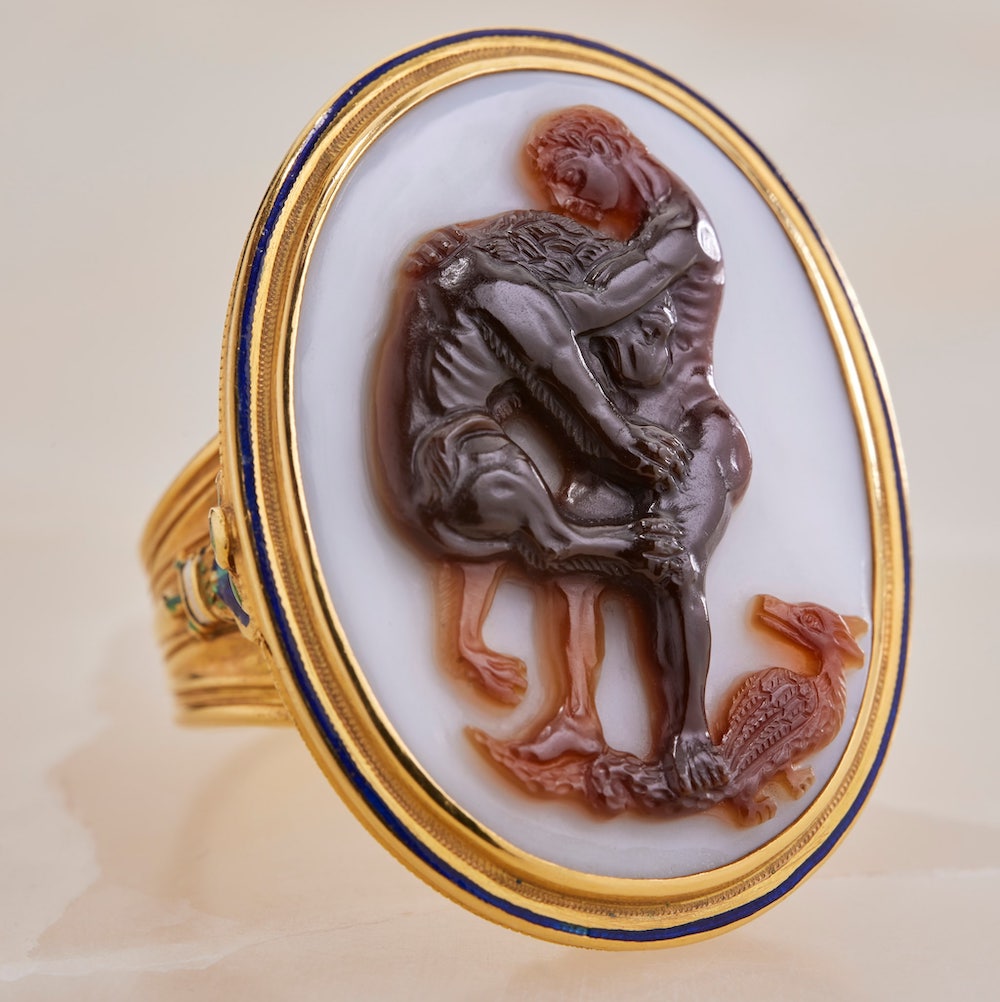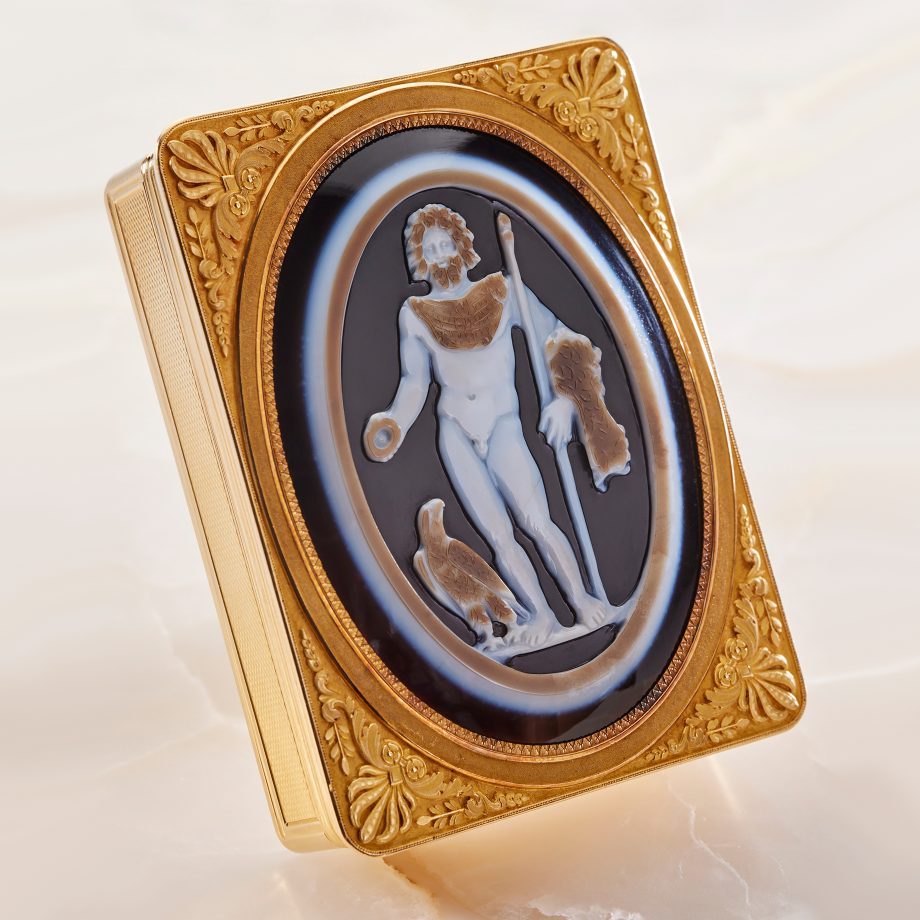 If you would really like to take a deep dive into glyptics and this collection, you can watch a conversation/presentation between Philippe Nicolas, Maître d'Art, engraver and stone sculptor from Maison Cartier, and Olivier Segura, Gemologist and Scientific Director at L'ÉCOLE, School of Jewelry Arts that was broadcast during the GemGenéve show.