Creative collaborations often spawn remarkable results and when I heard two talented women I admire were producing a collection together, I knew it would culminate in something special. I have long admired the inventive work of artist Marie Christophe, who I serendipitously discovered years ago in Versailles. The essence of lightness, elegance and whimsy, her sculptural pieces effortlessly walk the line between fine and decorative art. Often marrying form and function, her work ranges from pure sculpture to mirrors, lights and chandeliers and even, in a collaboration with fashion designer Pierre-Louis Mascia for his new shop in Milan, fantastical hangers.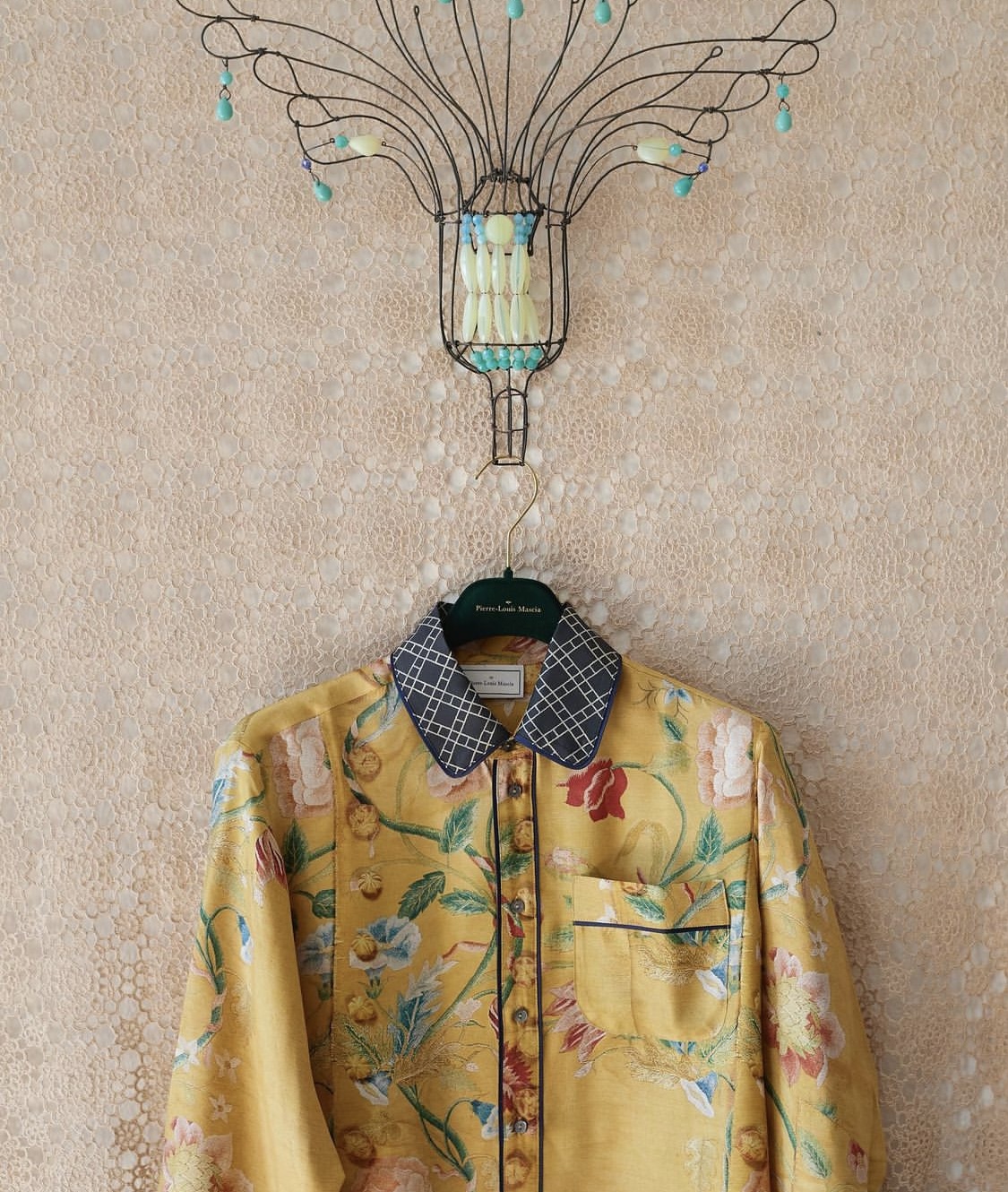 After a career in fashion, Marie-Hélène de Taillac debuted her first jewelry collection in 1996. Well known for her work with colored stones, her distinctive style focuses on the semi-precious gems she individually selects. She now splits her time between Paris and Jaipur, India, where she oversees production in her studio, each piece handmade by skilled Indian artisans. Behind the meticulous craftsmanship of her jewelry is a lighthearted, eminently wearable style with wide ranging appeal.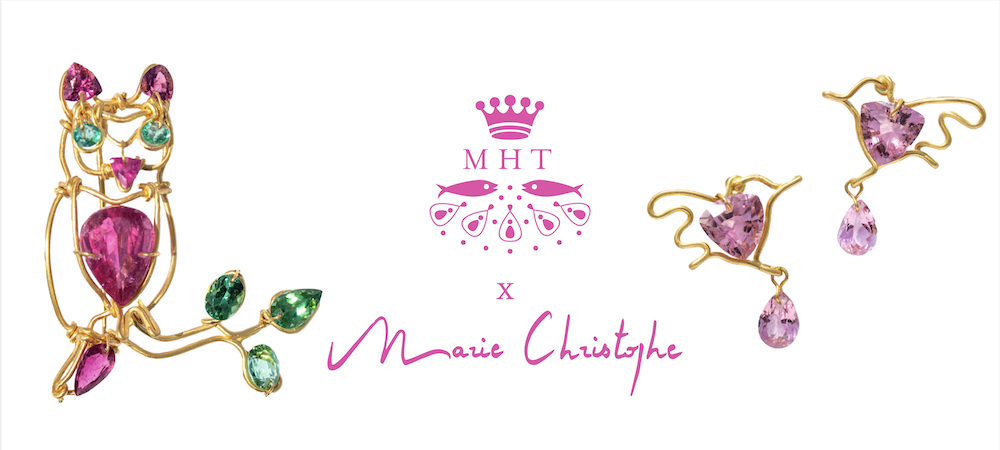 Both women have forged their way, melding traditional techniques with modern sensibilities, exuding a distinctive sense of luminosity and joy. Longtime friends, they have now collaborated on a limited series of playful, colorful and precious jewels, melding their talents into a menagerie of fanciful friends. Below, a tortoise with multicolored stones.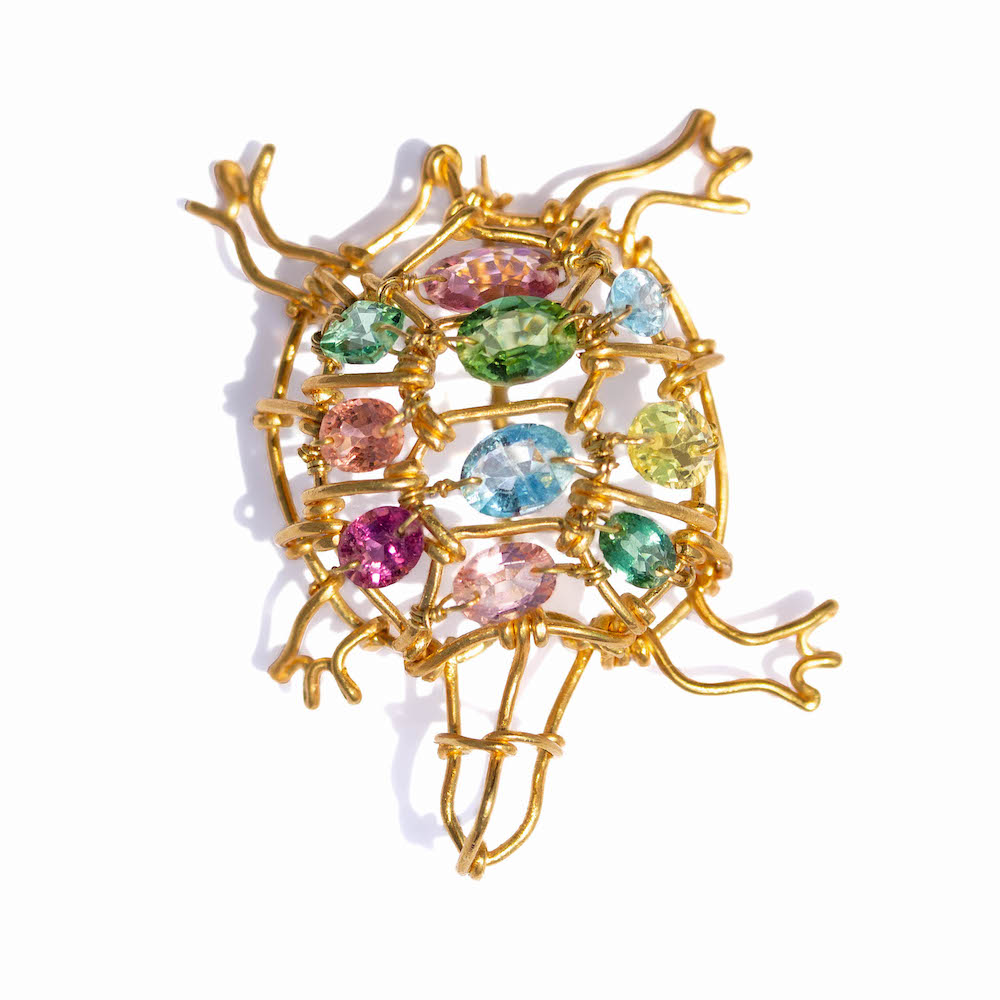 "Breaking away from the very large sculptures that I usually create, I designed some jewelry in wire and glass beads. Marie-Hélène saw them and encouraged me to come to India one day to make precious versions of them. In gold thread and colored stones." remembers Marie Christophe. And that is exactly what they did.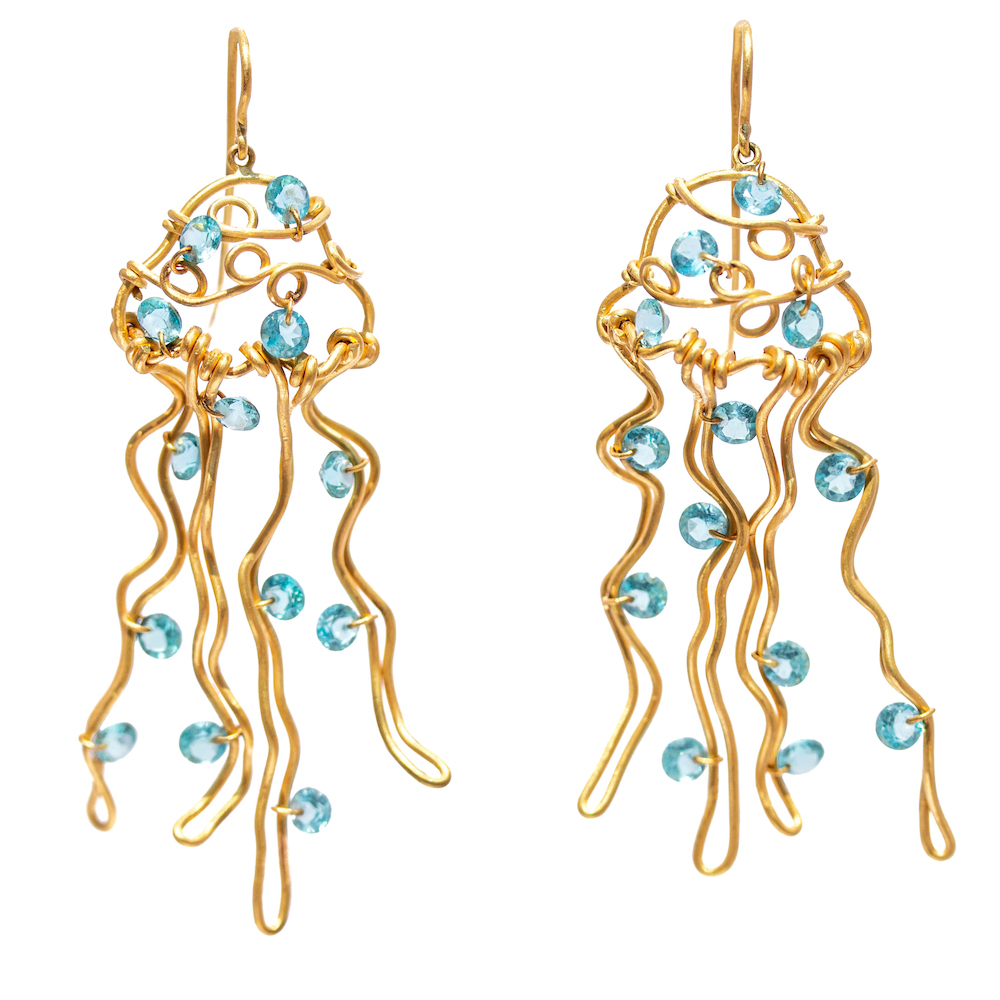 Marie Christophe created the designs and formed the gold thread structures by hand.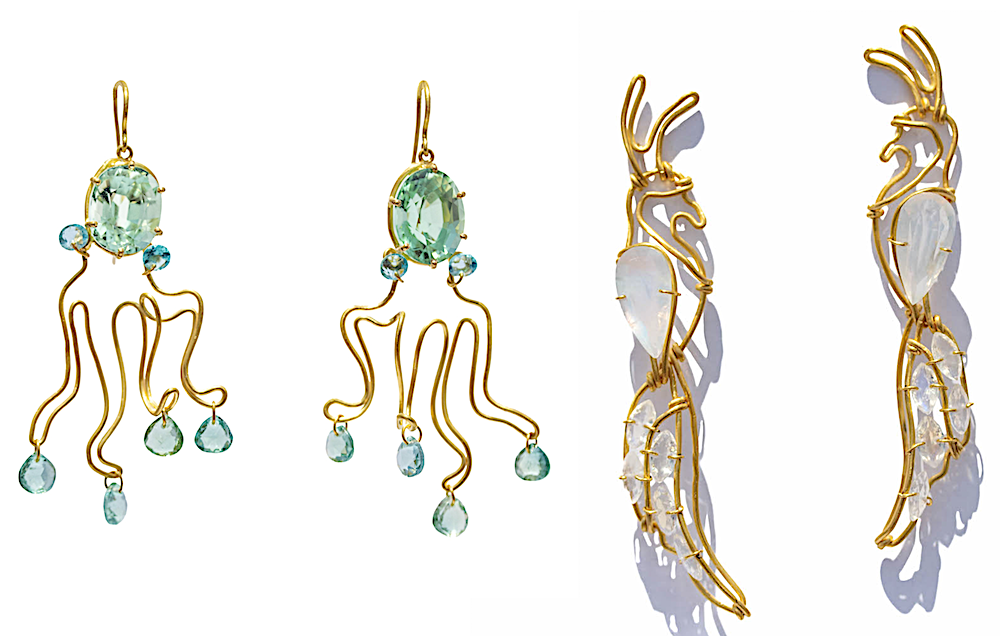 As if portraying whimsical creatures, born colorist Marie-Hélène de Taillac selected the stones that adorn each animal. Fish, seahorse, beetle, turtle and more make up a very inspired bestiary.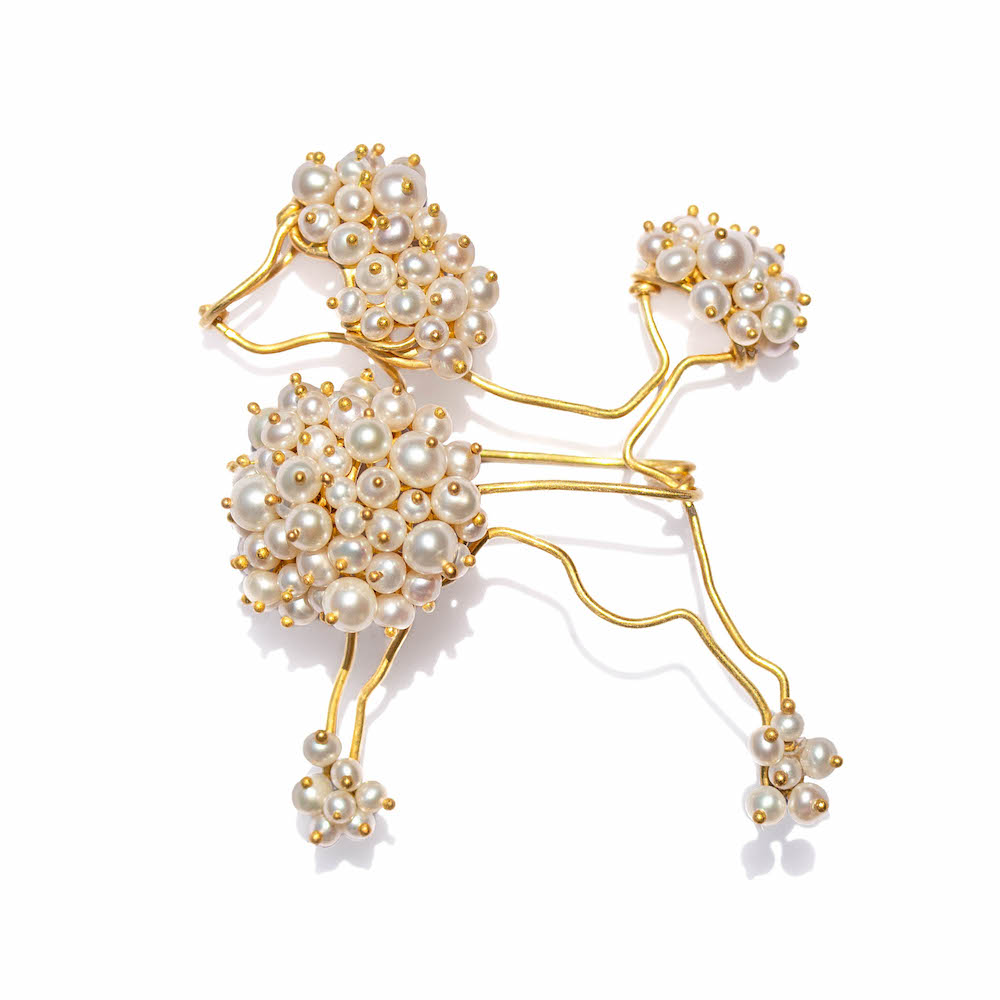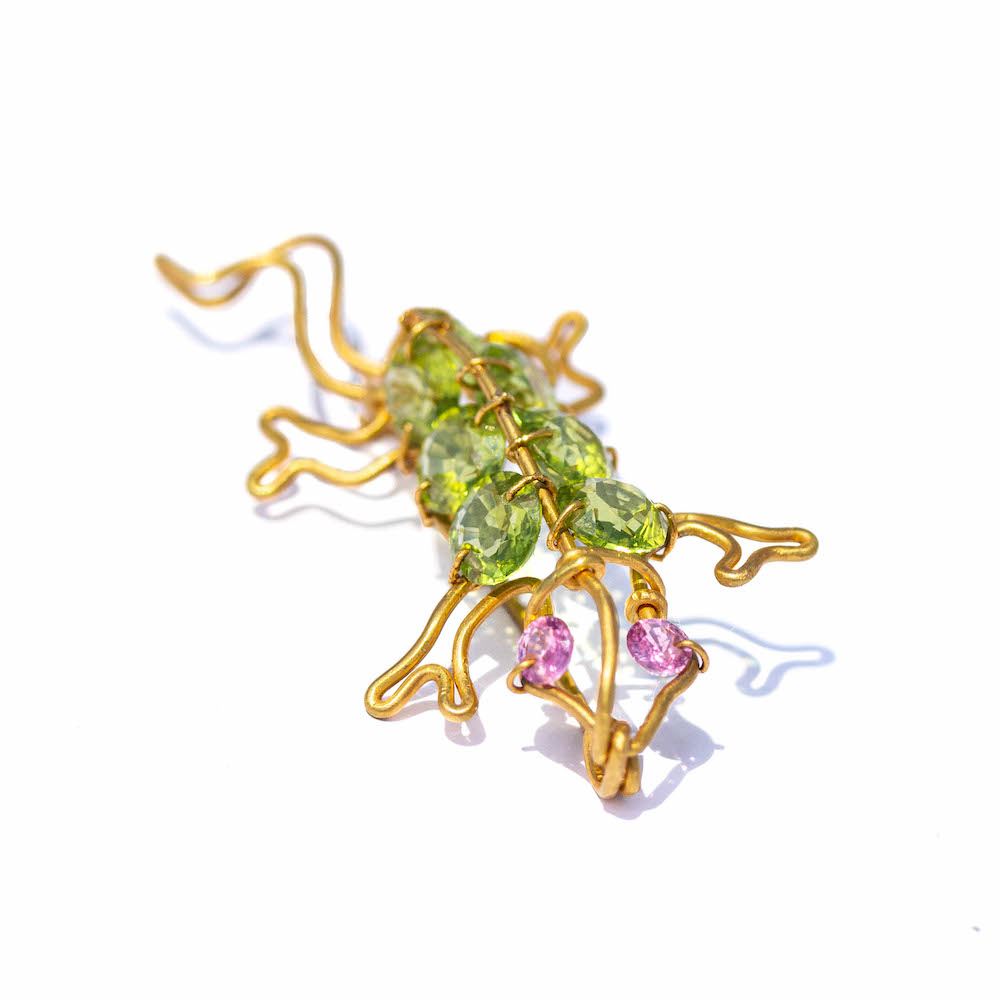 For those lucky readers in or near New York City, there will be an exhibition of the collection at Creel & Gow, starting on May 24 for two weeks.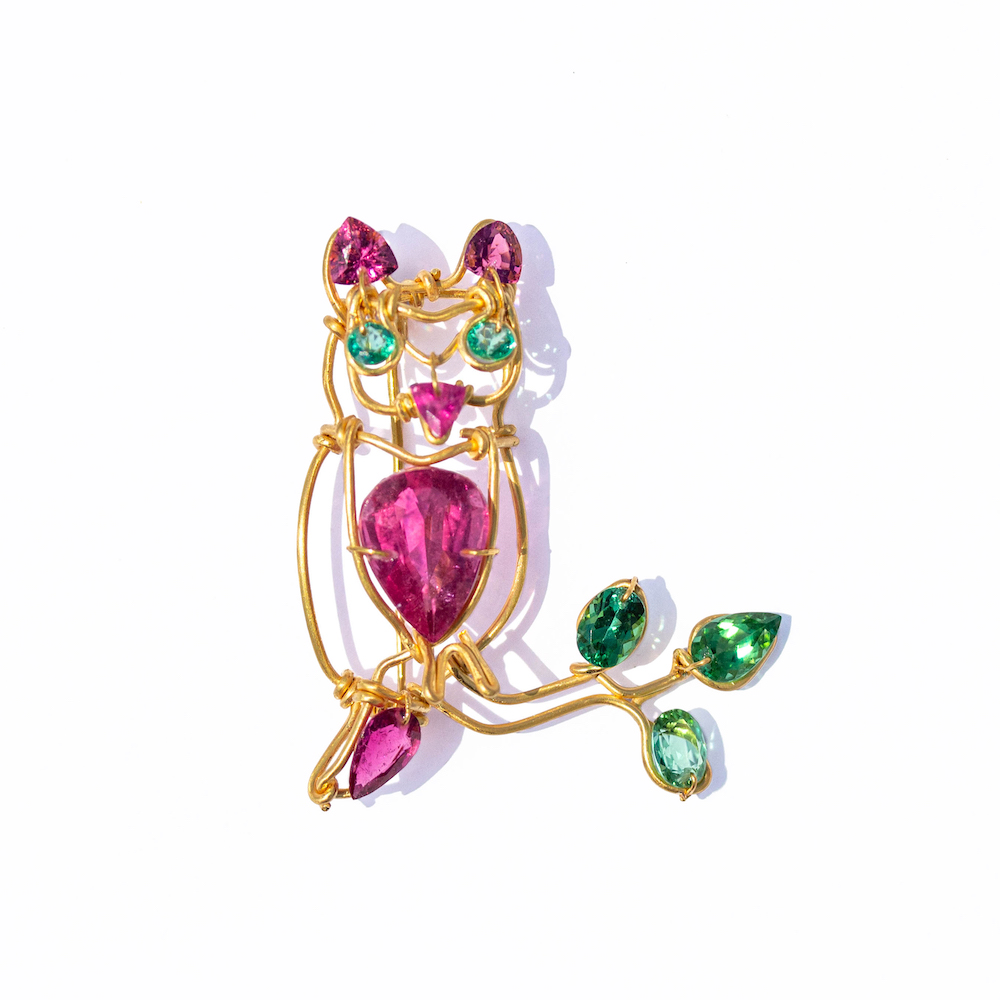 In addition to the MHT x Marie Christophe collaboration of 15 pieces, there will be approximately 20 sculptures by Marie Christophe, including the charming candlesticks below.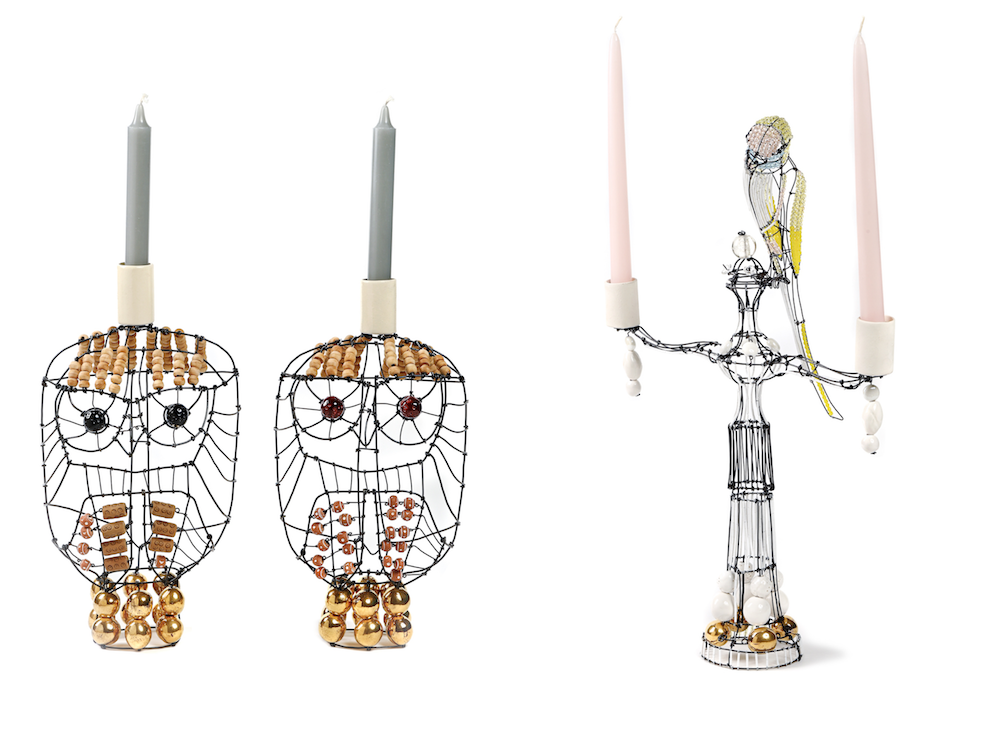 So mark your calendars:
Marie-Hélène de Taillac x Marie Christophe Exhibition from May 24 to June 6
Creel and Gow  – 131 E 70th St, New York, NY 10021