Although we took a little break last week to travel to France, I wanted to bring you a brief finale of the beautiful tables from the Botanical Garden Orchid Dinner. Hilary Pereira referenced the Key West theme with her "Roadmap for Writers" table.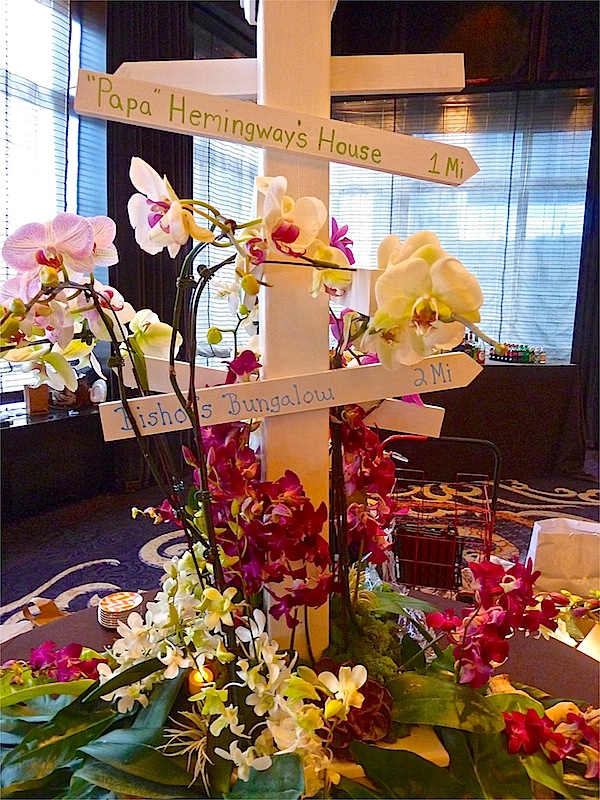 Celebrating such authors as Hemingway, Shel Silverstein, Elizabeth Bishop, Robert Frost (who wintered there) and Tennessee Williams, she included vintage first editions from the Shire Bookshop in Franklin, Massachusetts.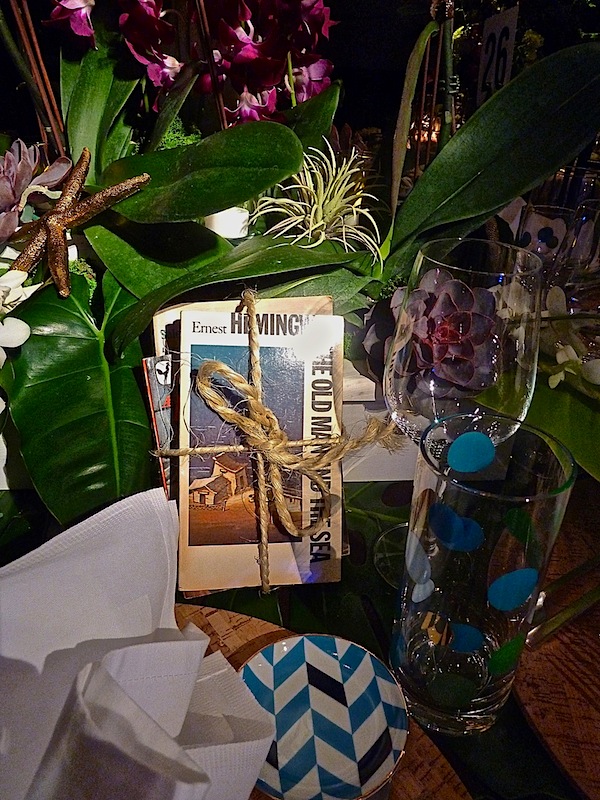 The tropical locale came to life with her place setting including a fresh graphic mix of blue and green with fun cork mats.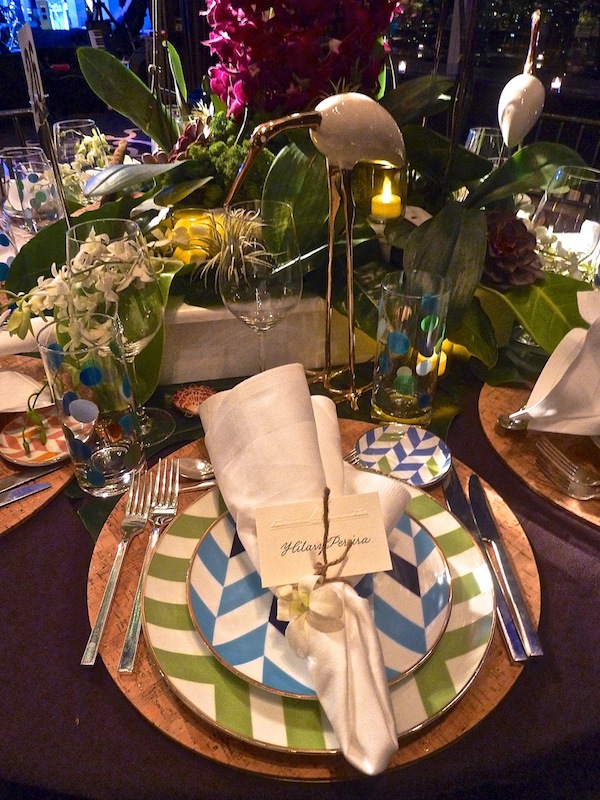 Carolyn Gregg and Steven De La Torre teamed up for a boho chic literary table that I caught during their  set up.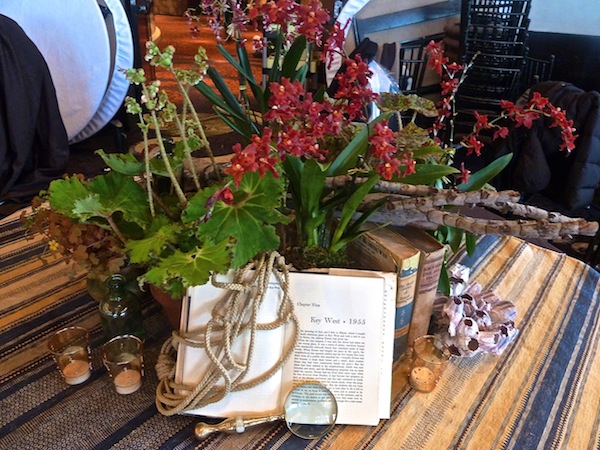 David Easton's elegant table featured a centerpiece designed with a modern metal sculpture from Arteriors, a lovely contrast with the woodland greens.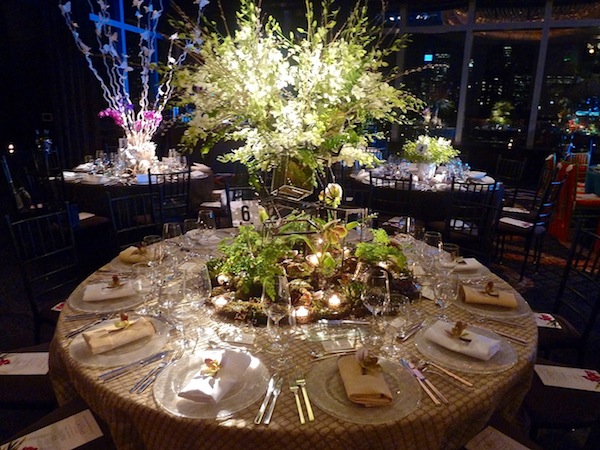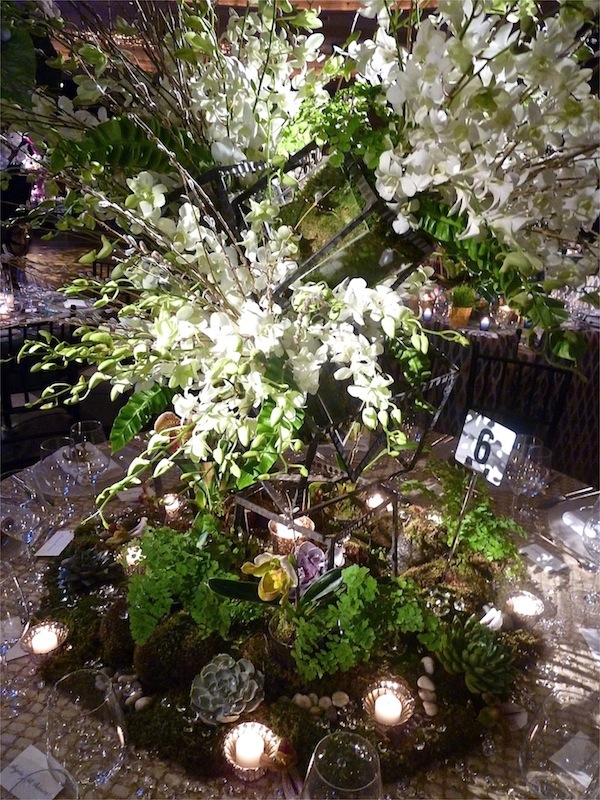 Laura Blanco created a table of sleek modern chic. Refined simplicity with a strong understated color scheme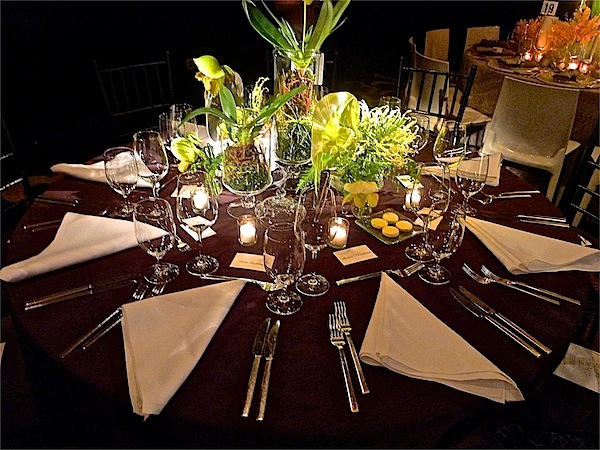 set off the glittering glass and greens of the centerpiece.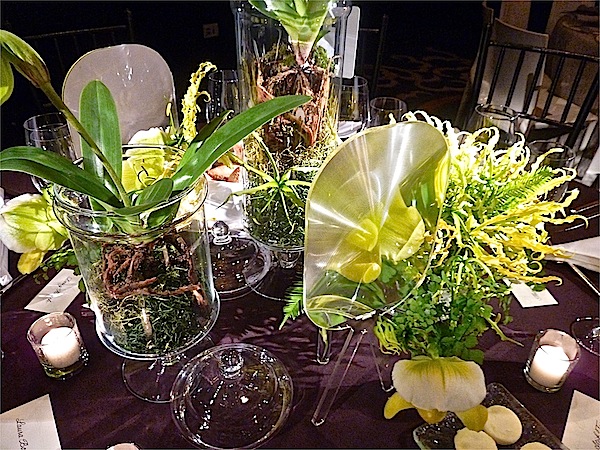 Classic charm was found at the table designed by Mauro Gomes for Magnaflora. In contrast to many of the towering centerpieces, this felt intimate and approachable.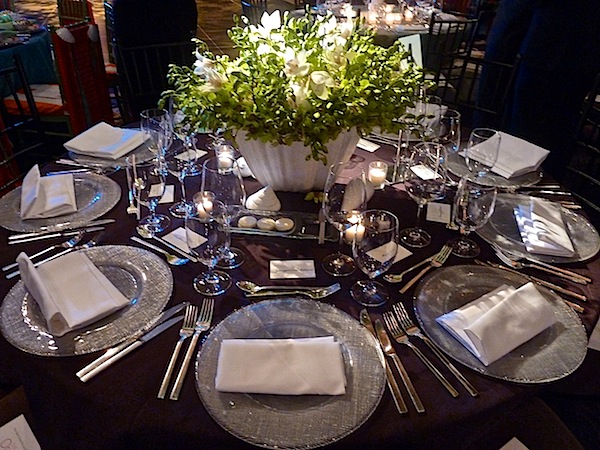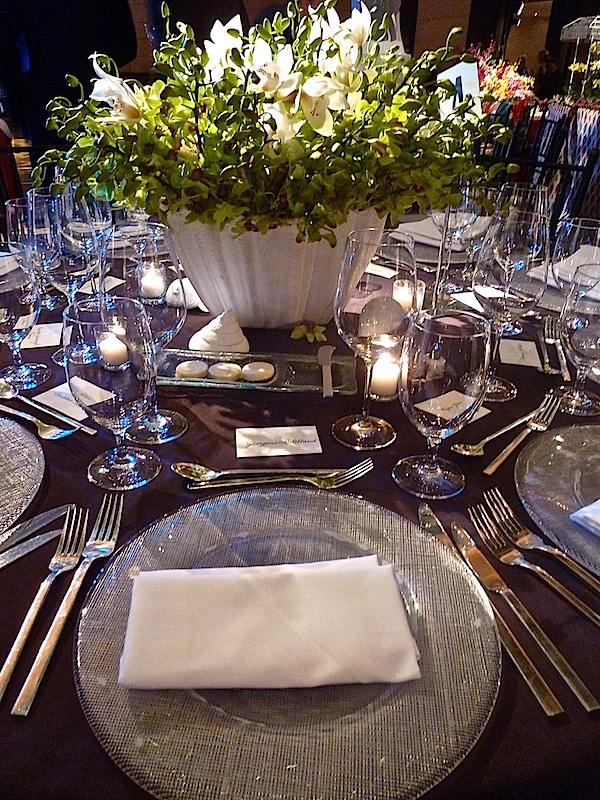 David Salvatore for EDGE Mid-Century Designs' table was a dramatic interpretation of the Modern Key West theme.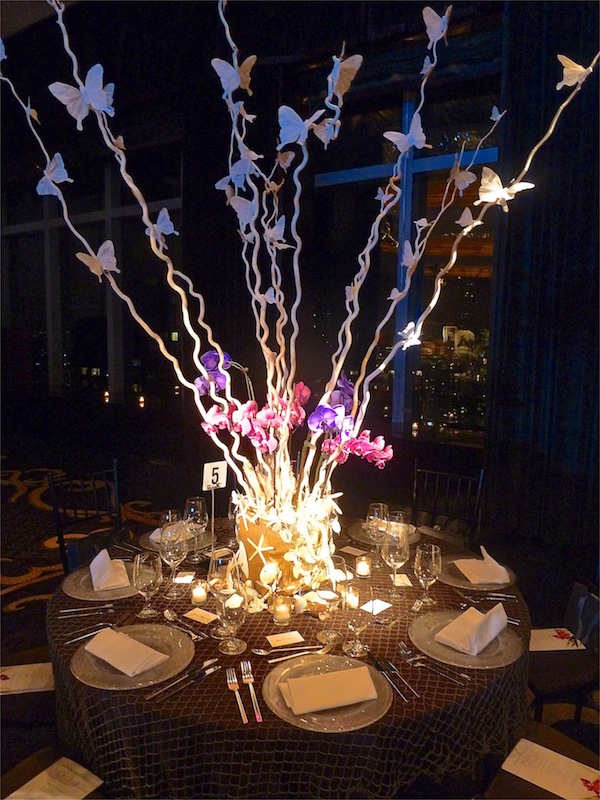 Soaring white branches, anchored by an ocean themed base, stretched into the air with butterfly covered tips.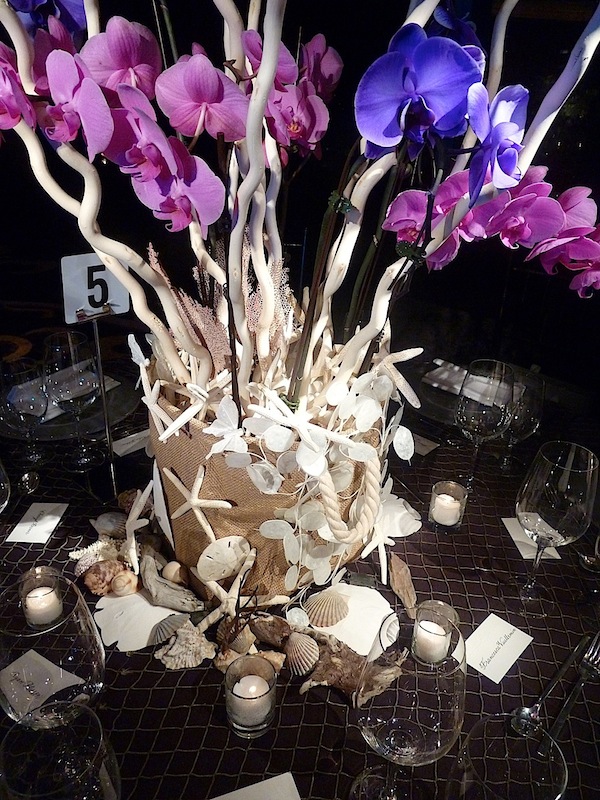 Trish O'Sullivan Design Group created a centerpiece full of texture and interesting floral details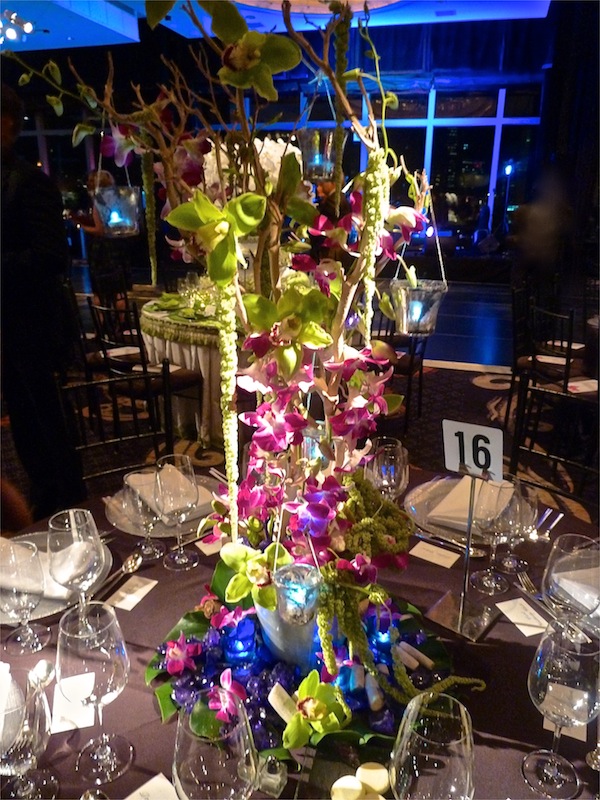 based their centerpiece on a painting by Rousseau "The Dream." A frequent visitor to the local botanical gardens in Paris, the painter was inspired to create his famous exotic fantasies. The lush overflowing centerpiece below, effectively emulated such an enchanting vision.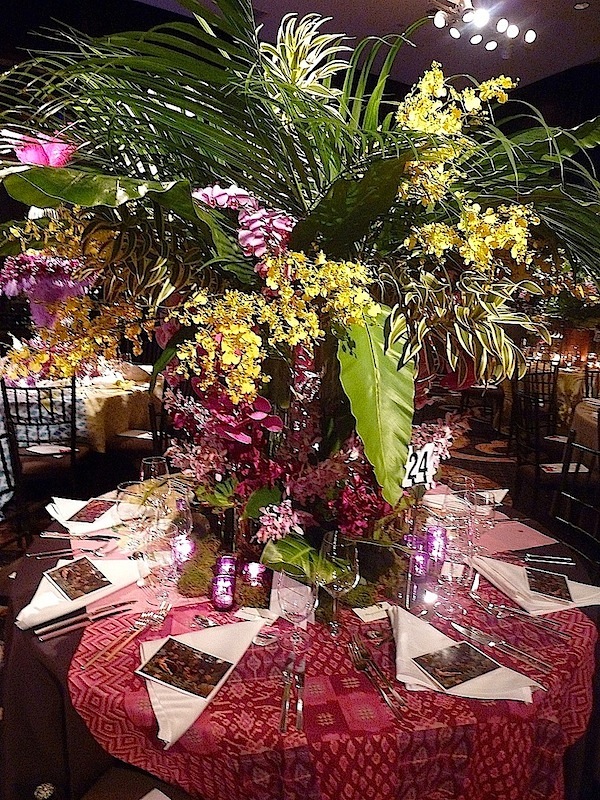 Stephen Sills' table evoked an opulent oceanscape.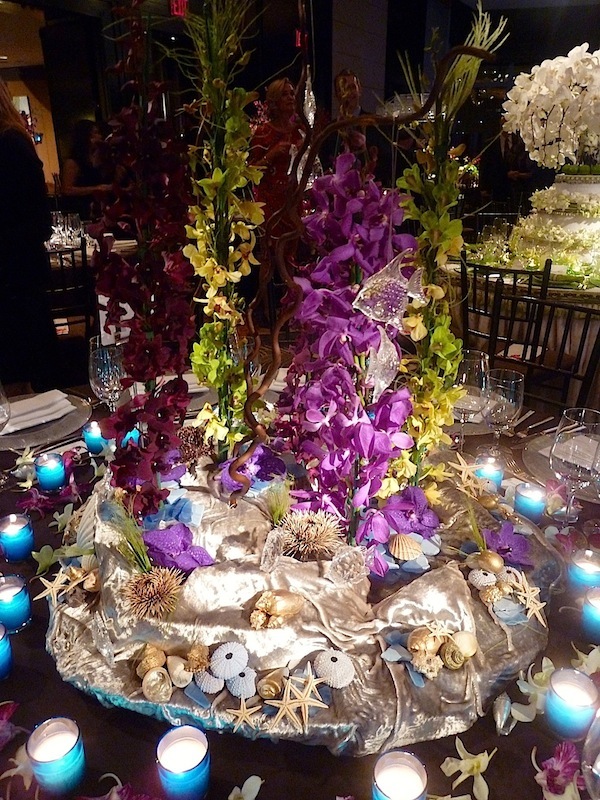 Meredith Hutchison's table was a clean crisp take on coastal entertaining.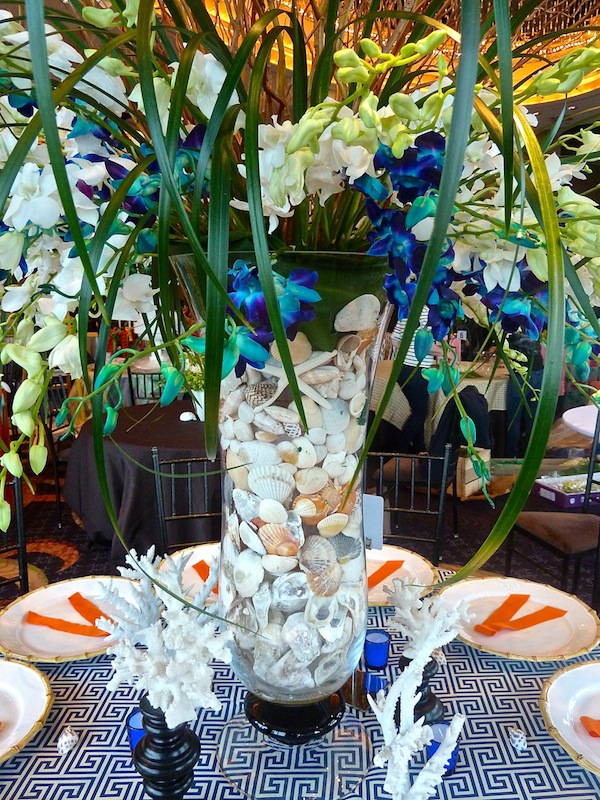 The shell filled centerpiece is a great trick to remember for warm weather tablescapes.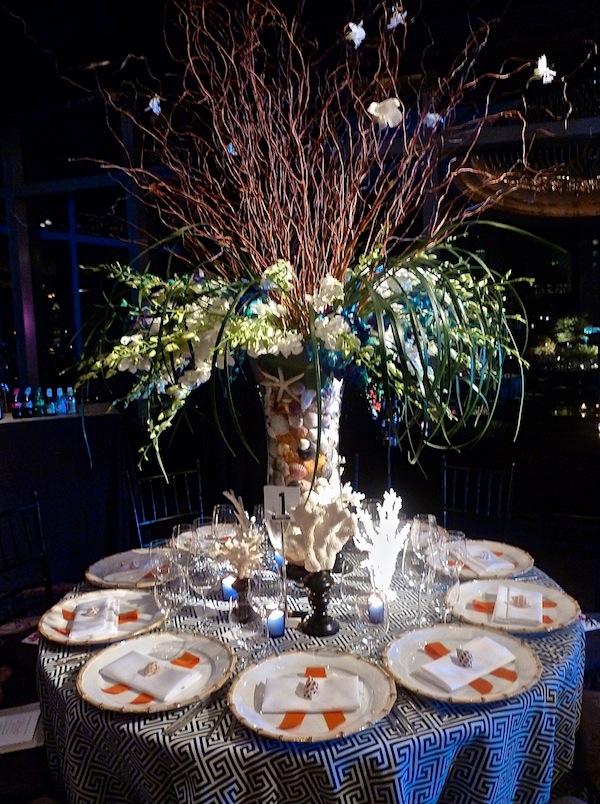 Congratulations to all who participated and to Veranda for a marvelous evening. Be sure to stop by the Botanical Garden before April 21 to see the Key West Contemporary show. There is a variety events and activities from musical performances to the popular orchid evenings to celebrate the appeal of the Florida Keys.