In 1929, Flora Strong opened her eponymous stationery business that was to become the preferred source of luxury papers to such elite customers as the Duke and Duchess of Windsor, Diana Vreeland,  Jackie Kennedy, and many others. After Mrs. Strong's death in 1979, the company was sold to heirs Robert and Joy Lewis who successfully ran the firm until 2002 when they sold it to to Nannette Brown and husband. After closing down during the rough spell in the 2009 meltdown, Mrs. John L. Strong is now in the capable hands of owner Jacqueline Kotts, who is committed to maintaining the high standards of fine design and quality the original company possessed.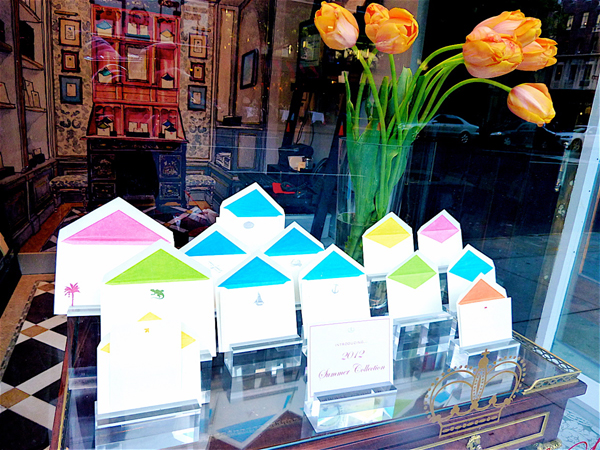 I recently attended a party celebrating the renovation of their lovely upstairs Madison Avenue boutique. Even the tiny street-level storefront sported a fresh and lively look for spring/summer. This charming mural in the back of the jewel box of a space is still in the works.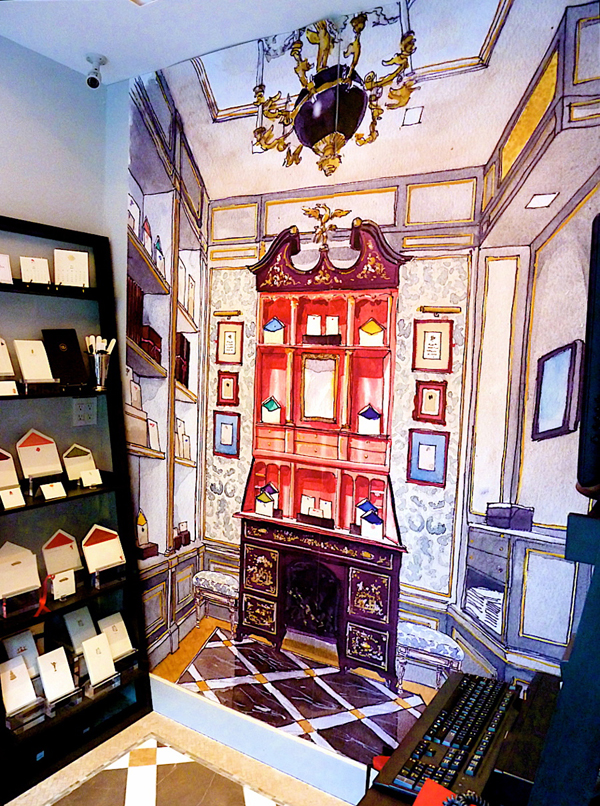 A lively crowd of aficionados stopped by to check out the redecorated space. Understated furnishings and accessories set the tone of quiet elegance.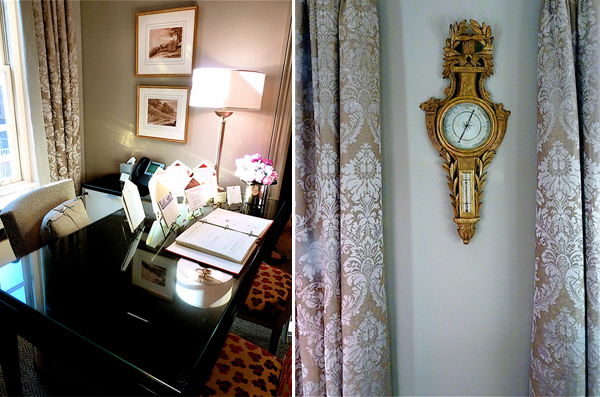 An eclectic mix of fans came out for the festivities. I spotted Mario Buatta and Steven Stolman among the crowd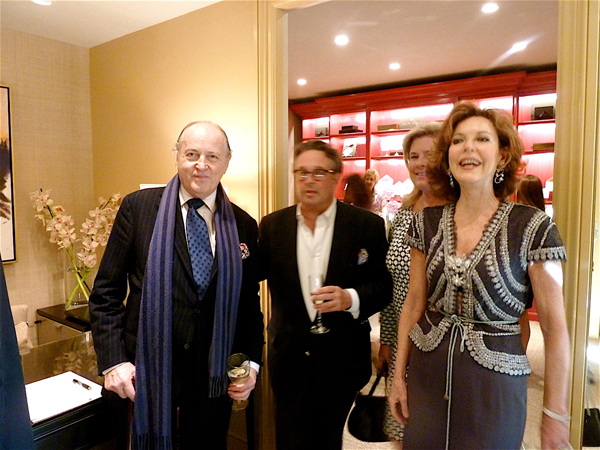 as well as Amy Rice, Louise Brooks and Patty Hoppel, whose stylish furniture and accessories line Oomph I recently wrote about.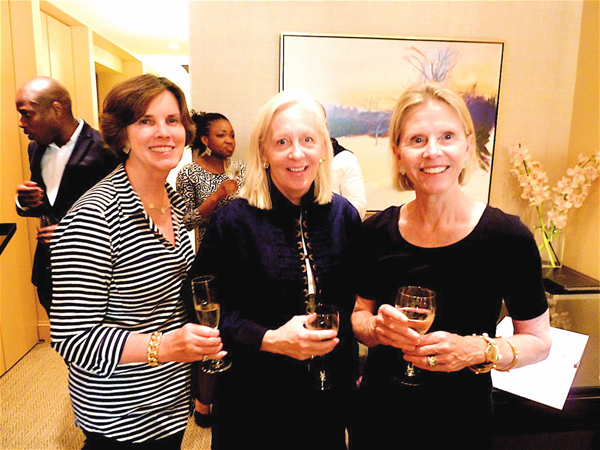 The store was brimming with tempting options for writing paper, invitations and gifts. The very affordable "Ready to Write" collection includes appealing brights for the season such as the small crab set in the front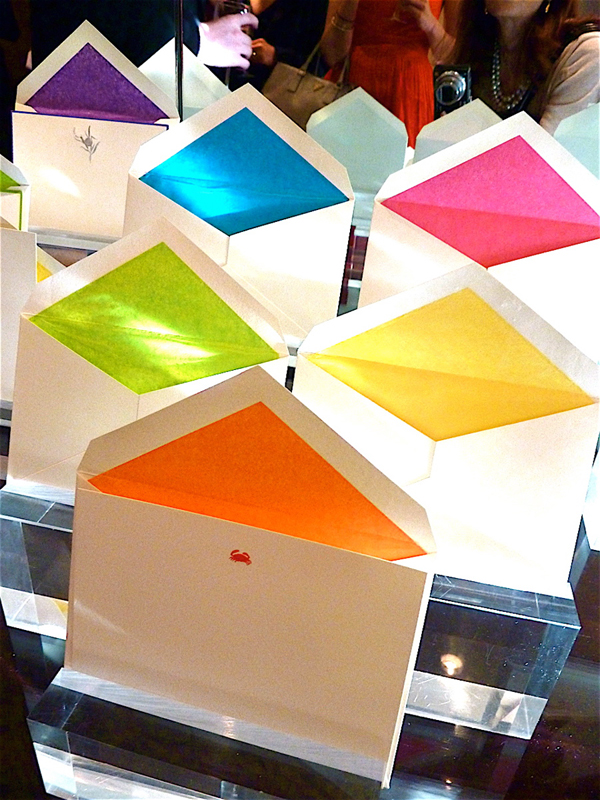 It makes decisions very difficult when everything is so beautifully displayed such as these fun house tablets.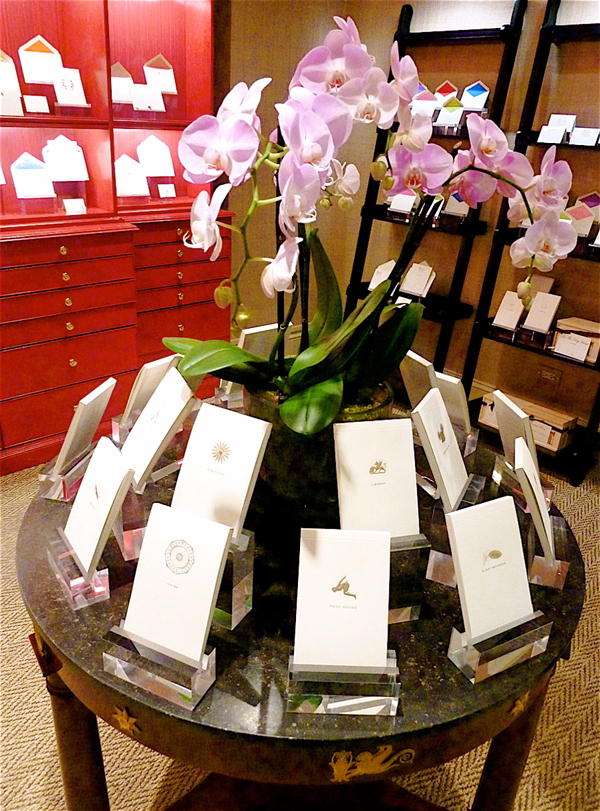 Keep one in every room and you'll never have a lack of paper when a brilliant thought sneaks up on you.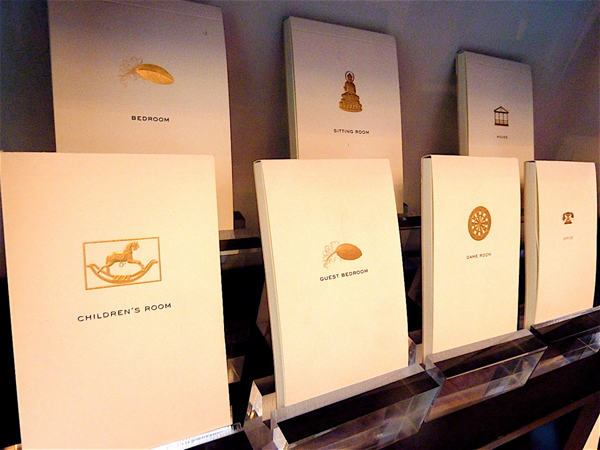 A boxed set makes a lovely gift for an engagement or wedding shower.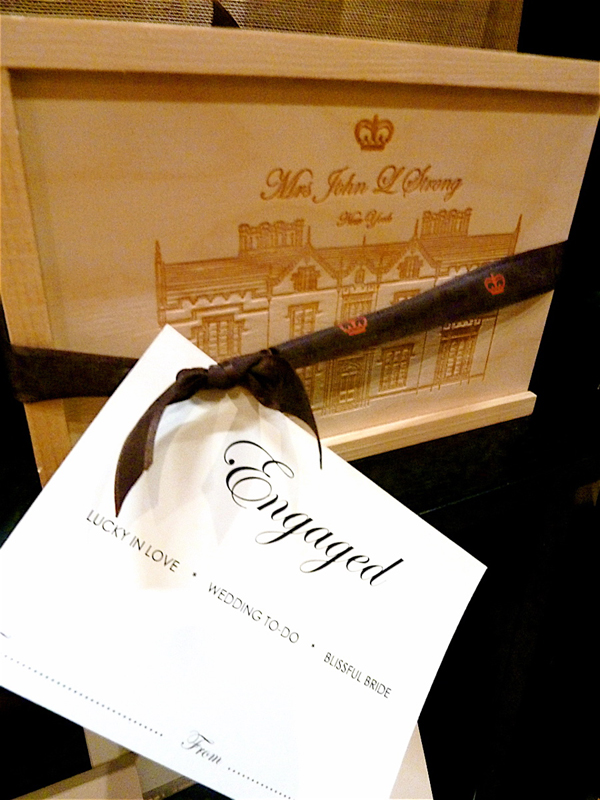 With invitations for summer weekends upon us, look no further for the perfect hostess gift. You'll be assured a return invitation! Here a vignette featuring bookmarks, crown notebook, the perfect pencils or a shiny brass ruler offers great ideas.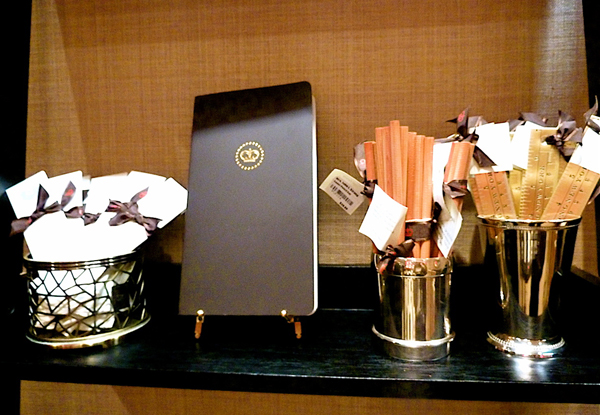 For a major invitation, you might consider the encyclopedic House Book Series with volumes for wine, entertaining, recipes and a house directory.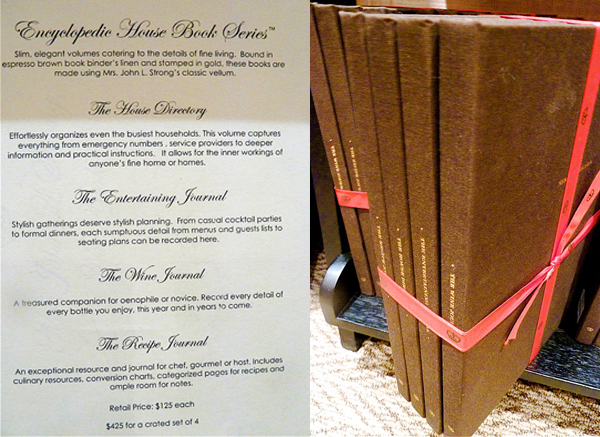 But the speciality of the house is of course bespoke. Pay a visit to the Madison Avenue boutique or their new outpost midtown on the 9th floor at Saks and you can leisurely look through their comprehensive collection of dies and engraving styles accumulated over decades in the company's archives.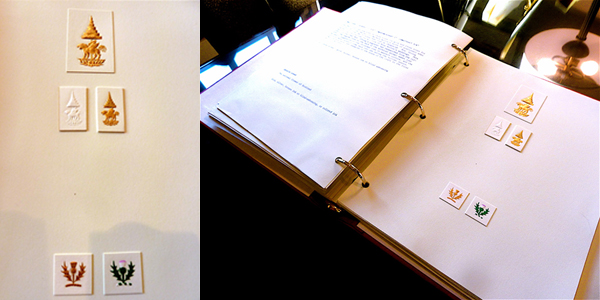 Whether you prefer modern, traditional, bright or classic, Mrs. Strong specializes in working with clients to create stationery that expresses their individual style. On their proprietary "Strong's Vanilla" stock, every order is made by hand. From charming whimsical notes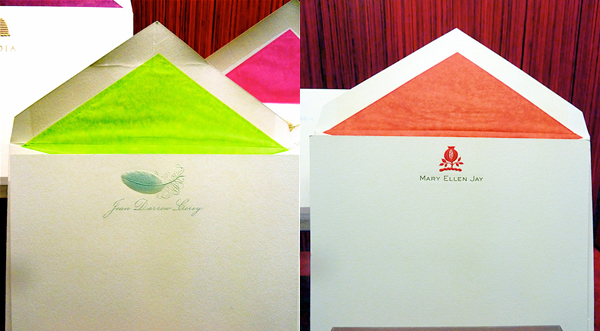 to invitations for significant or memorable occasions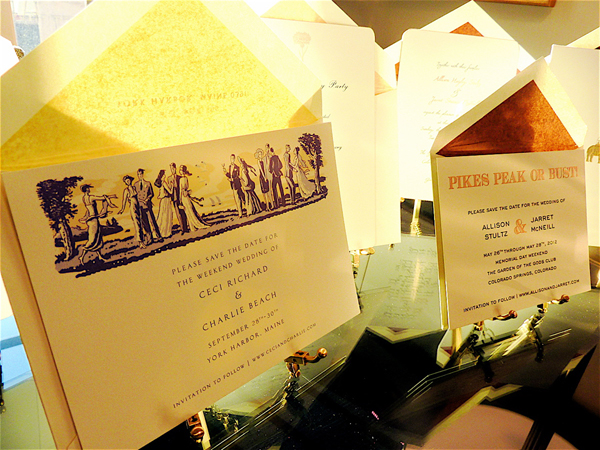 to full suites of stationery for home or nuptials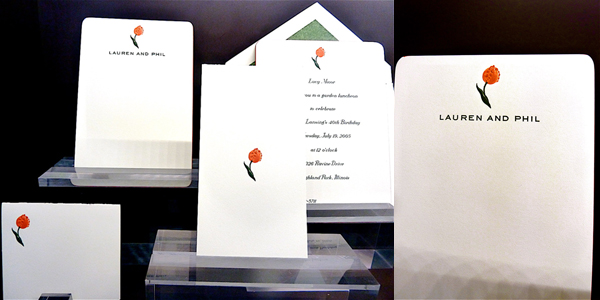 Mrs. Strong can be relied on to create elegant hand crafted stationery or gifts for all of life's special moments.