It's true – all the clichés and jokes about the traffic in L.A. – the ubiquity of cars is not exaggerated. Unlike New York, where walking 10 – 20 blocks is an everyday expectation, in L.A., going even a short distance seems to necessitate hopping behind the wheel. Thank goodness my shopping companions Anne and Suysel (Tilton Fenwick) had rented one. Even though we walked in town like true New Yorkers, it allowed us to make a little excursion to Pasadena where we visited fellow New Trad Tamara Kaye-Honey's shop House of Honey.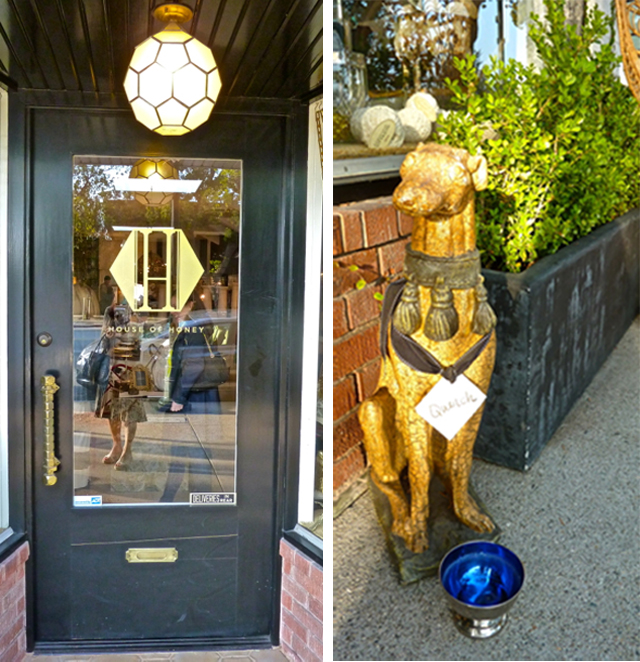 Describing her style as New Vintage, Kaye-Honey's charming shop offers a truly eclectic mix of new, vintage and "re-invented" home decor objects, furnitures, fabric and wallpaper as well as jewelry, art and I suspect whatever happens to catch her visual fancy.  What was once probably a drab brown dining chair has been given new life as an incredibly chic and playful occasional chair that adds an element of witty je ne sais quois to wherever it lives. (all buy-the-looks are clickable)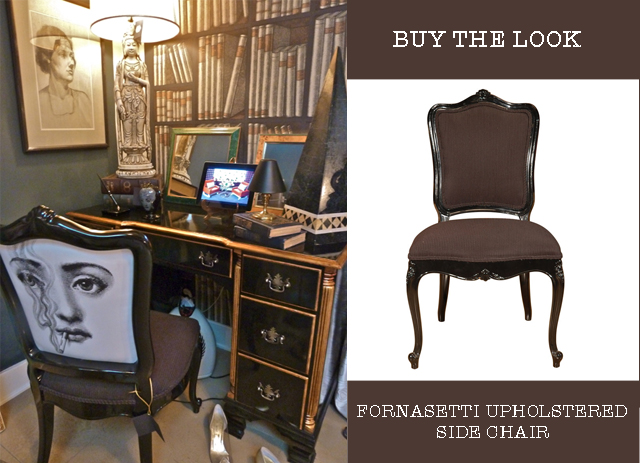 This repurposed dresser, with its vague Moroccan references, certainly became more desirable with a coat of white paint. But add the illustrious busts and the colorful abstract painting et voila – a cheeky and conversation worthy vignette.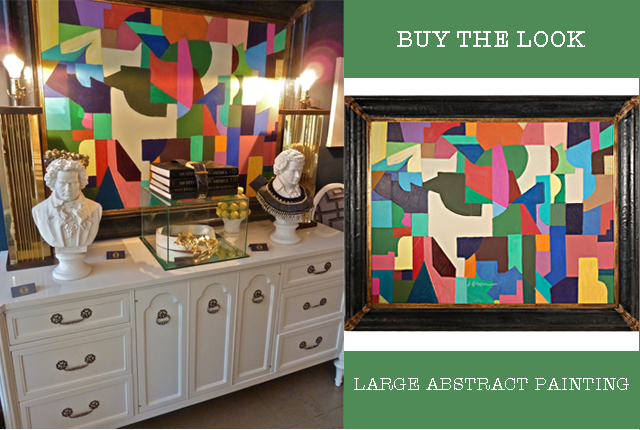 It takes talent to create such a cohesive corner like this from such disparate elements but the gold, which we will be seeing much more of come fall, unifies the picture. I've always loved these type of wheat sheaf sconces. I remember Bunny Williams had a great pair I lusted after in the entry of her Connecticut home featured in An Affair with a House. And the fabulous side table, with its versatile and timeless form, would add a touch of glam to any style interior.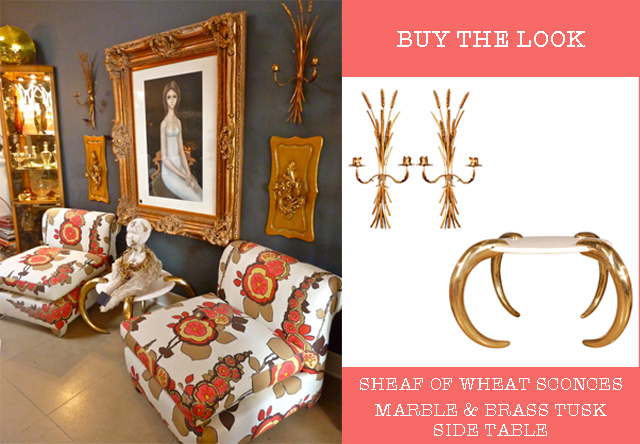 Mixing eras creates an indefinable ambiance that transcends trends and time periods. While flokati rugs may have a certain 70's appeal, the chic modern shape of the chairs combined with the golden glamour of the tablescape create an aura of timeless boho luxe.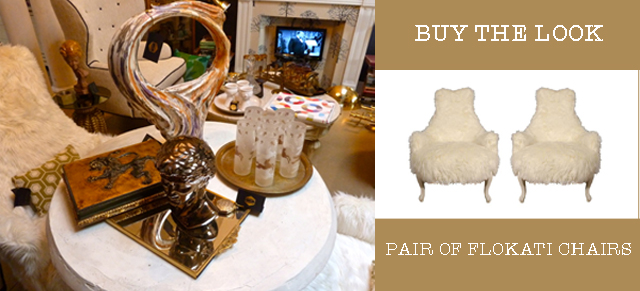 Both in the store and behind the scenes, stylish eclecticism rules.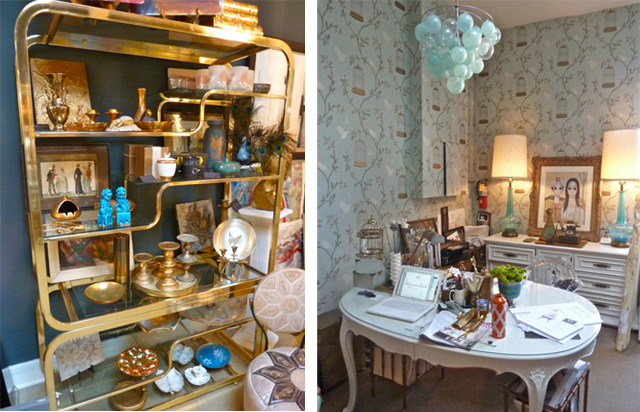 I'm afraid I got into a little bit of trouble lingering by this tablescape a tad too long.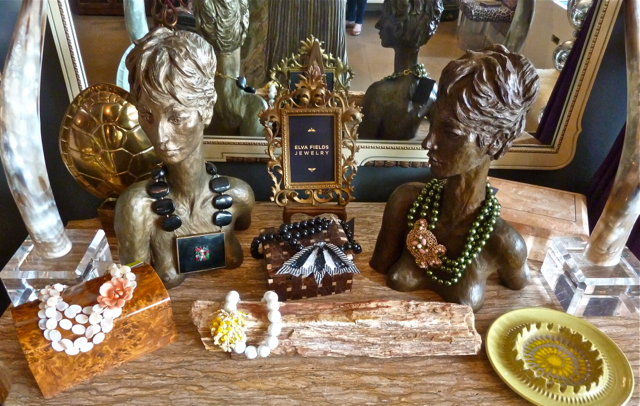 So if you find yourself in or near Pasadena, a stop by House of Honey makes for a tempting treat.