One of the few oddities of the Kips Bay show house is that there is only one bedroom. But Kathryn Ireland's beautiful design incorporating her new wallpapers and fabrics for Scalamandre more than makes up for it.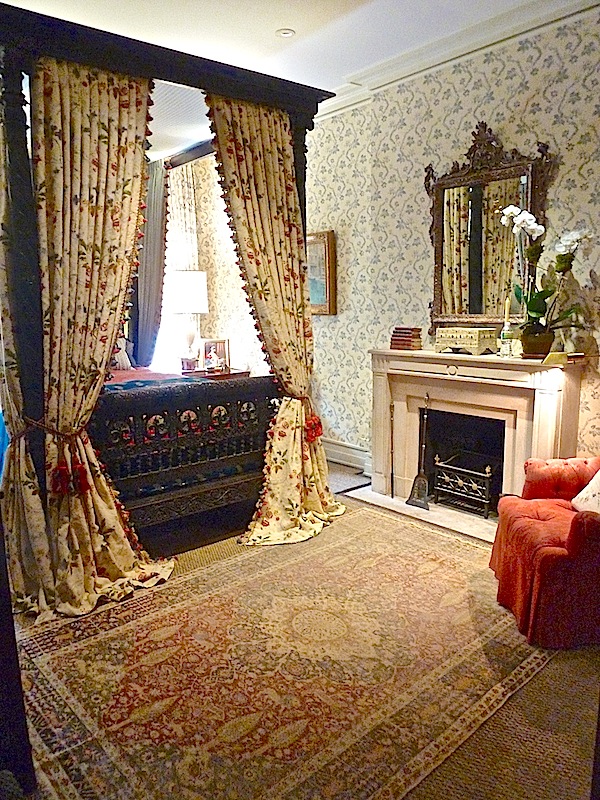 British heritage meets California cool in this perfectly appointed example of Ireland's style of comfortable elegance. With a balanced yin yang of feminine and masculine, this room's updated traditional feel has move-in appeal. Any trepidation one may have had initially about Scalamandré's choice for their new collection was immediately assuaged by this beautiful bedroom. Swathed in the lovely Duden Lodge wallpaper, named after the house she was born in and a former hunting lodge of Henry V111th, the room breathes an elegant gentility.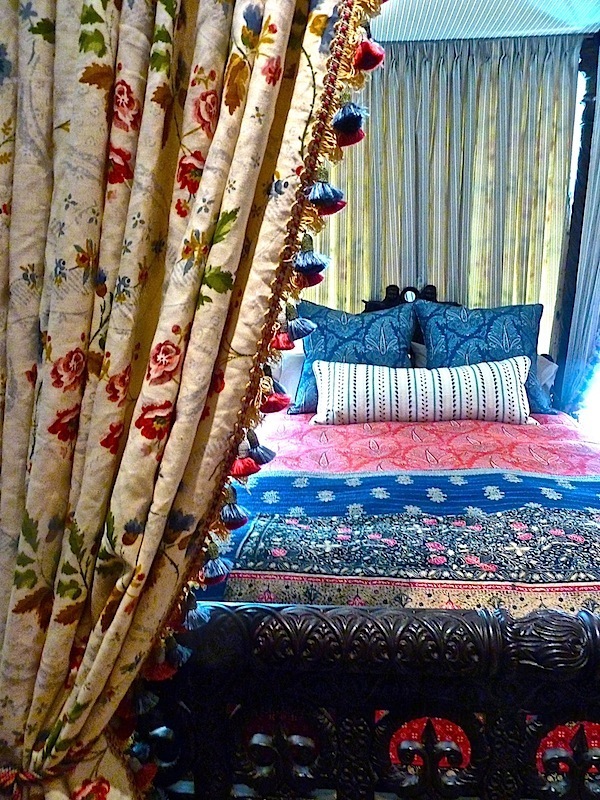 The star of the room is the spectacular Anglo Indian tester bed from Jonathan Burden, dressed in Ireland's new fabrics. The classic Downton (in multi), named after Ireland's uncle Innes Ireland, an iconic formula 1 driver from the 60's, frames the view of the bed, made up in the type of chic boho prints for which Ireland is known.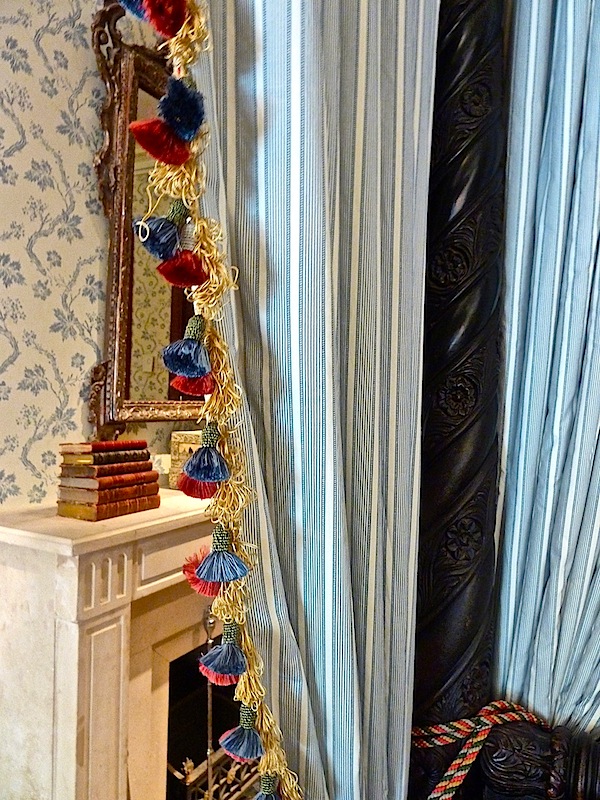 Lined in Wilbury in blue and edged with her new tassel trim, the bed is equally handsome seen from inside or out. The combination of historic prints mixed with bohemian patterns and color feels authentic and true to Ireland's spirit. Here the linen and cotton Wynard is interpreted in both blue and red with the freshness of the Senwick on the oblong pillow.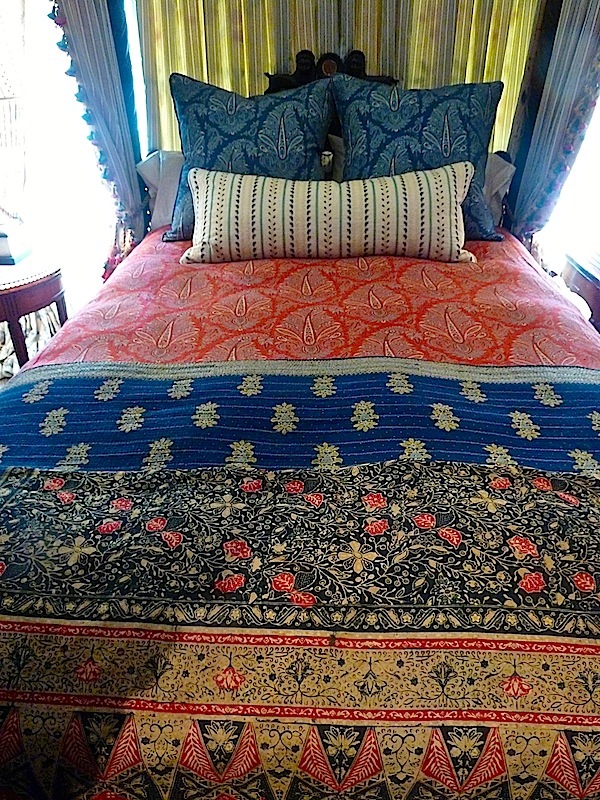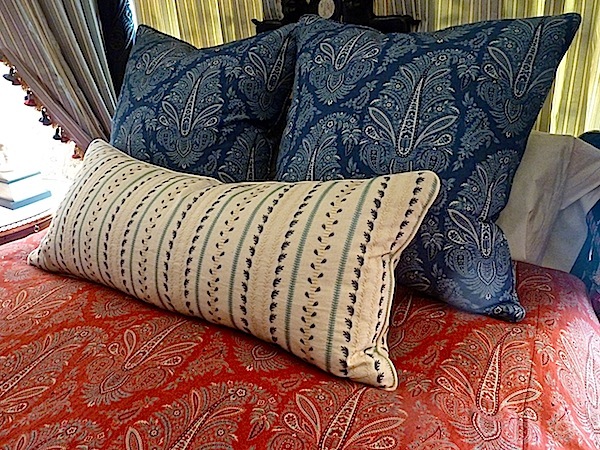 Thoughtful vignettes felt comfortably chic with live-in approachability. A lovely early 19th century silver leaf carved Rococo style mirror from Lee Calicchio anchors a charming mantelpiece grouping.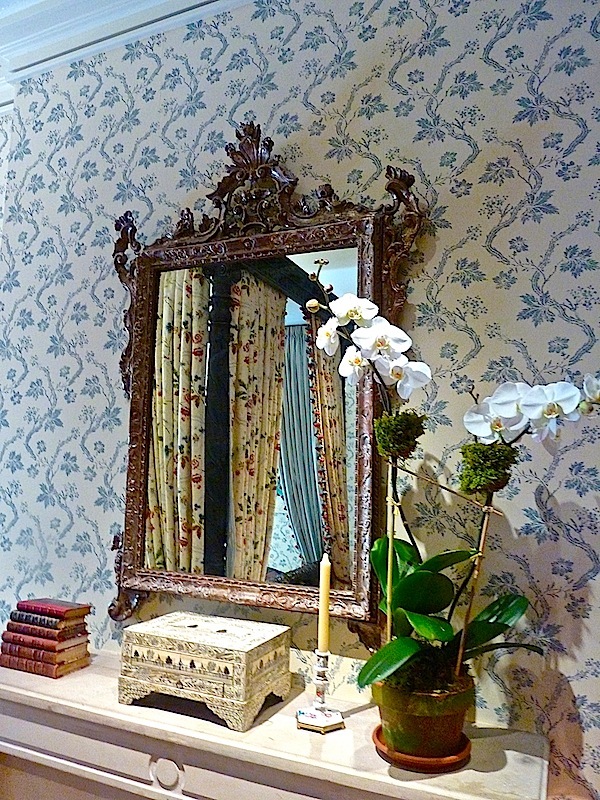 French mid-19th Century leather top game table and neoclassical alabaster urn lamp from John Rosselli are handsome and distinguished foils for a framed shot of the clever ad campaign Scalamandre cooked up for Ireland's new line.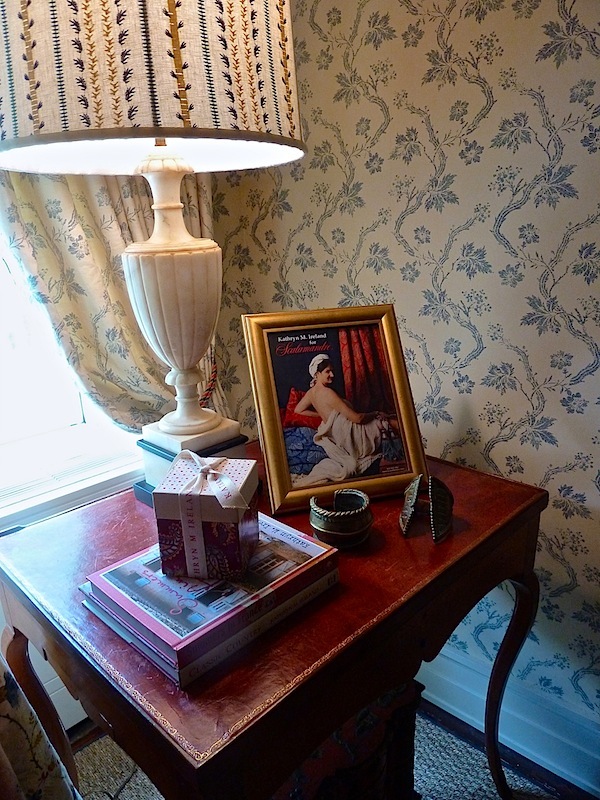 Kudos go to Scalamandre for choosing Ireland as a fresh new eye into their distinguished archives. She has found delightful new ways of interpreting the legacy, incorporating these fabrics and wallpaper into hew Kips Bay room with timeless and enchanting allure.