It's always a good day when I have a reason to visit Verdura. In their elegant boutique overlooking Fifth Avenue and Central Park, I had a chance to take a gander at their Mid-Century Master vintage exhibition on view (and of course for sale) through December 27th. Included are coveted pieces from Verdura and Suzanne Belperron, whose archives now reside within the Verdura vaults. Both icons of 20th century jewelry design, the exhibition shows how their distinctive styles each revolutionized the century's style. A few favorites included these gold, platinum and diamond "wing" ear clips with peridot, gold and diamond pendants Verdura designed for Flato in 1945. So my color!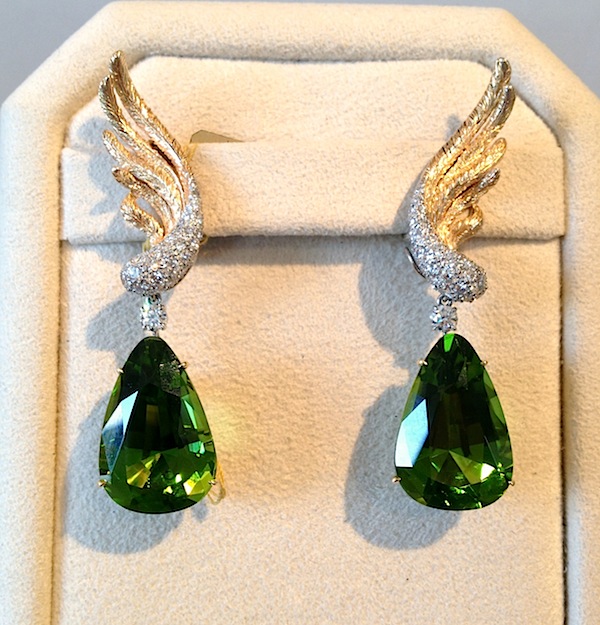 Those in the know recognize Millicent Rogers as one of the chicest women of the era. Verdura made this amazing aquamarine, sapphire and diamond "ray" brooch for her in 1948. My shot does not do the amazing center aquamarine justice.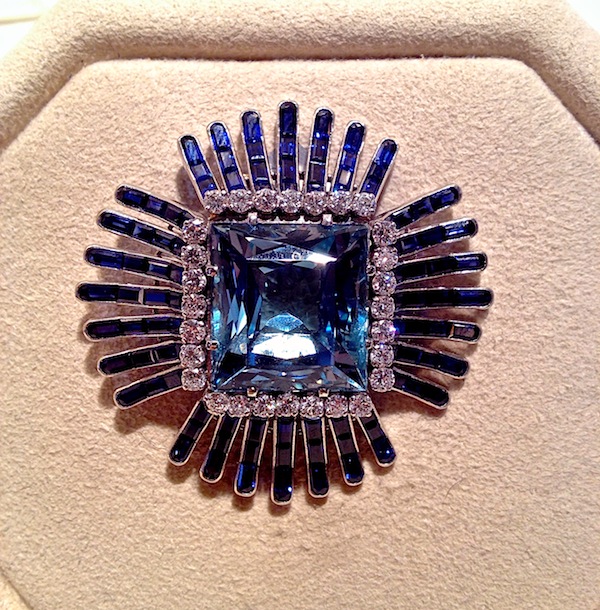 Brooches are an underrated fashion accessory that I would love to see come back into the fray. I'd be delighted to do my part by wearing this stunning platinum, diamond and aquamarine "winged" pendant brooch from 1960.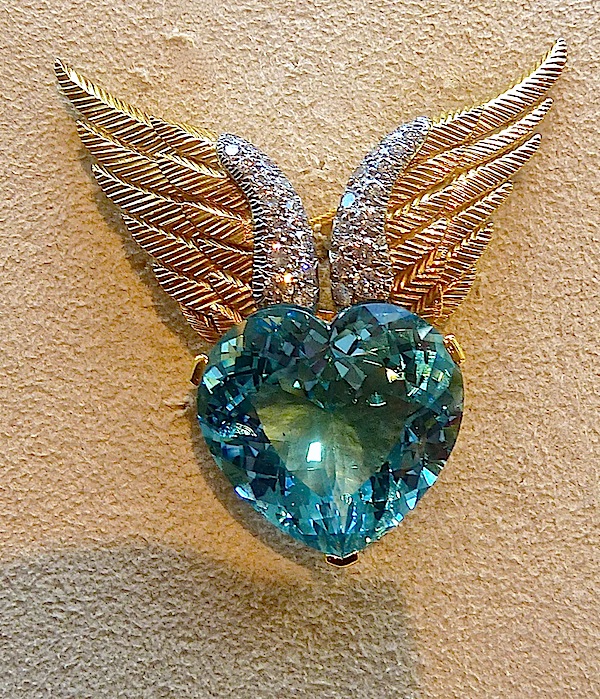 Famous for her nature inspired motifs, Belperron made this ivory, coral and gold brooch sometime between 1932 and 1955. It's amazingly modern with its streamlined simplicity.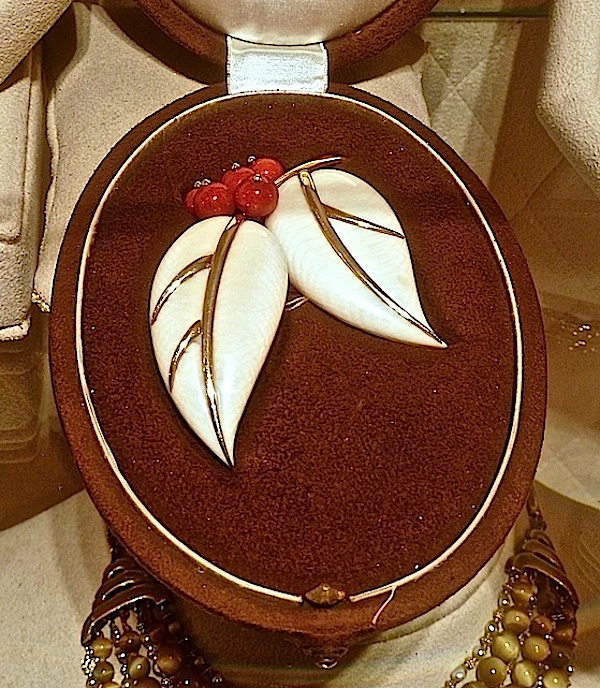 And lastly, this gold, amethyst and aquamarine necklace, made for a private client in 1969, is actually part of a super-sized suite including bracelet, earrings and ring. Perfect for a woman of large stature and confident style.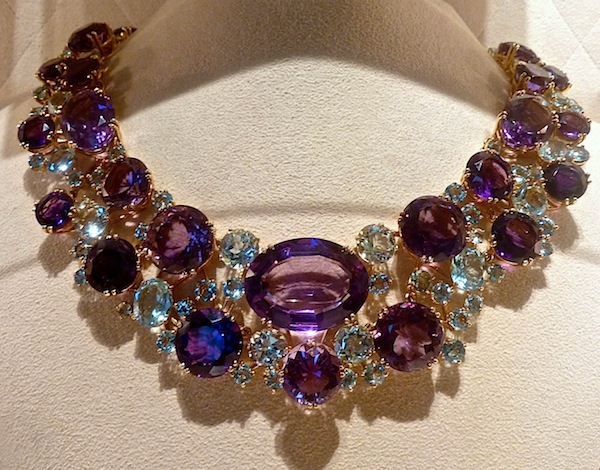 But sitting pretty at number one on my ultimate Christmas list is the incredibly stylish caged bubble ring from their contemporary collection. Dress it up or down, it is a chic and clever fashion statement that always looks right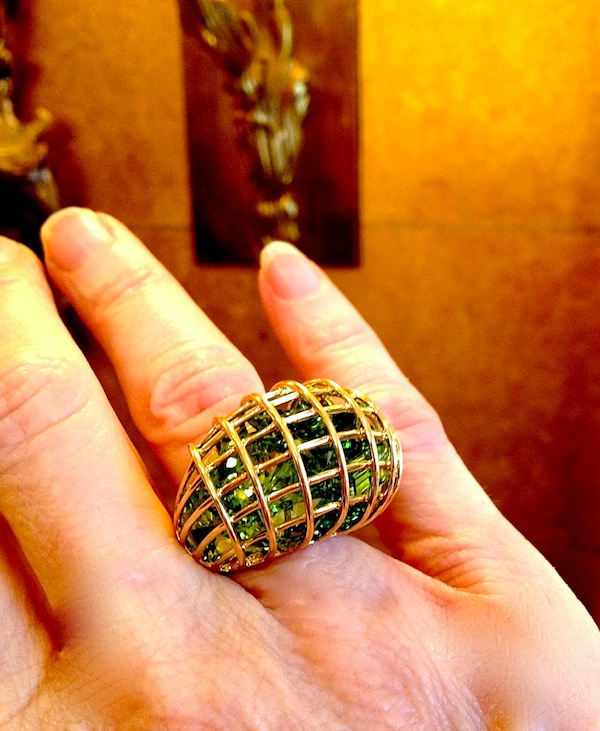 with the peridots as above or a selection of other stones as well.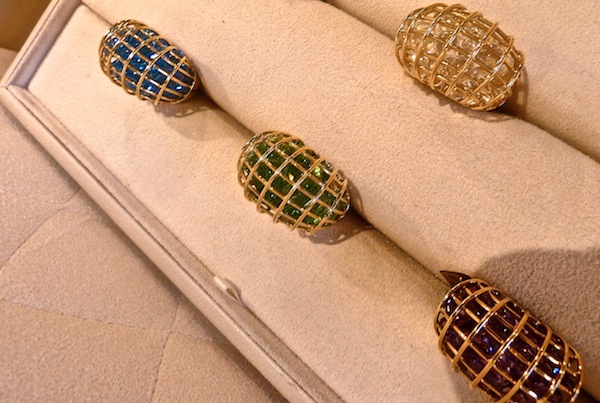 Some of you may not realize that Verdura also carries a selection of smart home accessories. With many at surprisingly affordable price points, they make wonderful gifts year round. Their charming bedside/travel clocks might just make your morning revelry a tad less painful on the road or at home.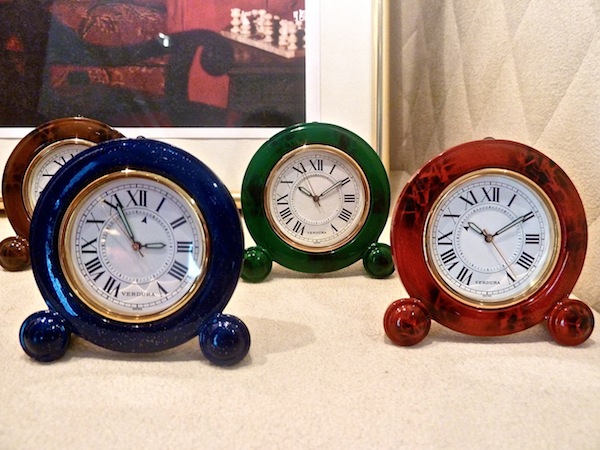 You'll never want to put this adorable sterling walnut tape measure away. Perfect for tablescaping a chic desk vignette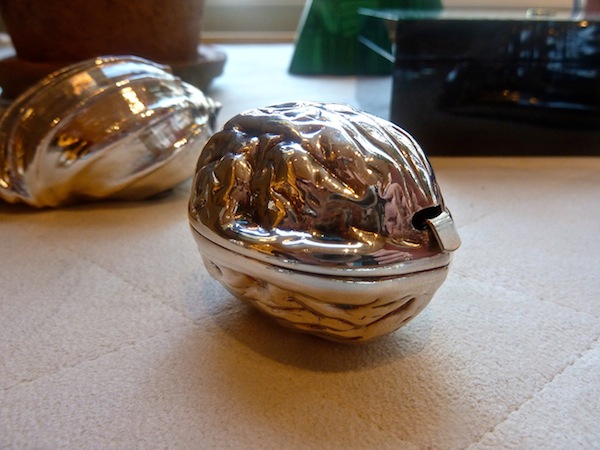 along with a choice of fig, pepper or shell pencil sharpener.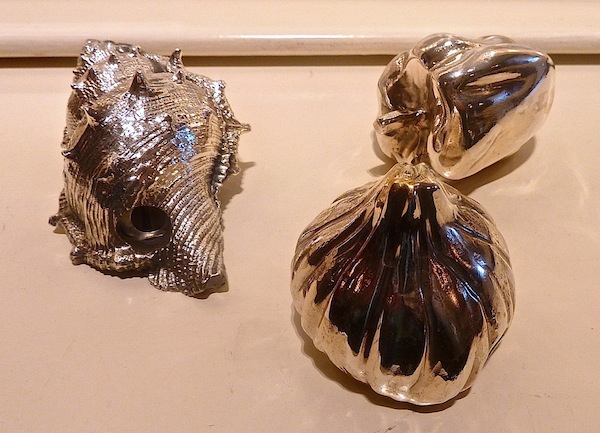 For reminders that will perhaps be heeded a bit better, a sterling erasure board (with pen) is a great gift for that special someone who has everything.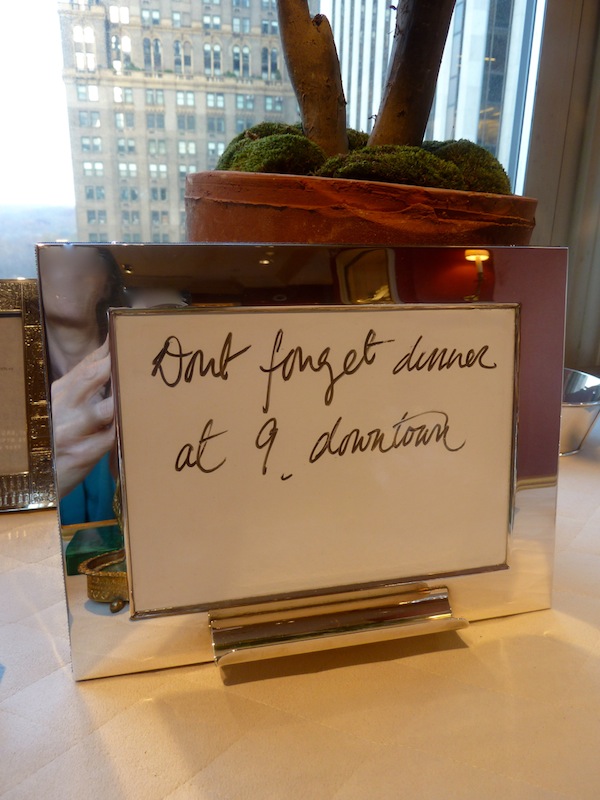 Set a holiday table of wit and whimsy with these sterling "egg on chicken foot" salt and pepper shakers. They're sure to start a conversation!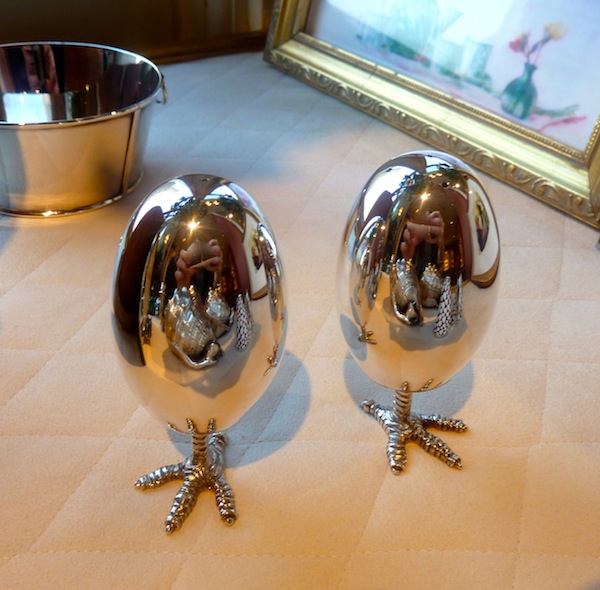 And of course no tabletop is complete without candlelight. Verdura's silver murex shell with a votive is an elegant option.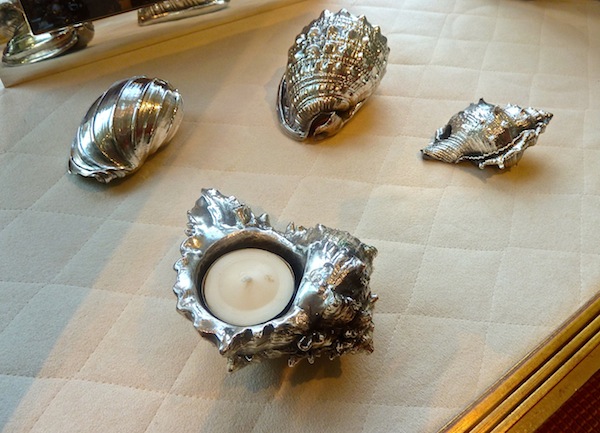 I encourage any in the area to stop by the enchanting Verdura boutique. While you can of course peruse online, visiting in person is the perfect escape during this hectic holiday season with plenty of eye candy inside and out. And you just might be able to cross a few names off your holiday list.