Have you noticed? Books are the hottest new accessory. This fall we have been over-inundated with a plethora of shelter books. It seems that as an interior designer, you haven't made your mark unless you've published a book. And it's not just full color designer books getting all the attention. Retailers like J. Crew have been featuring all sorts of books as a vital aspect of their displays and advertising campaigns.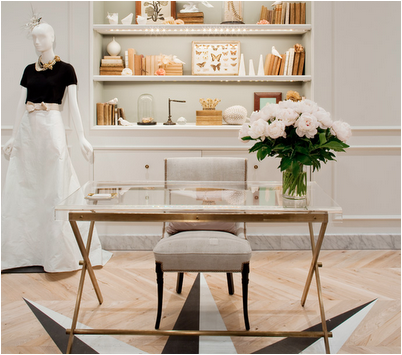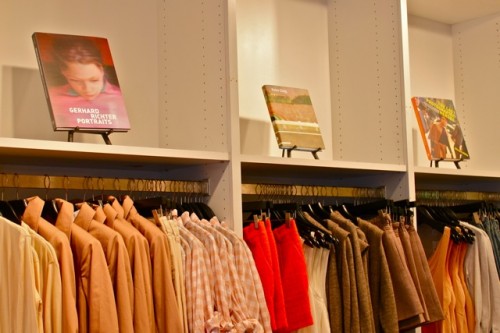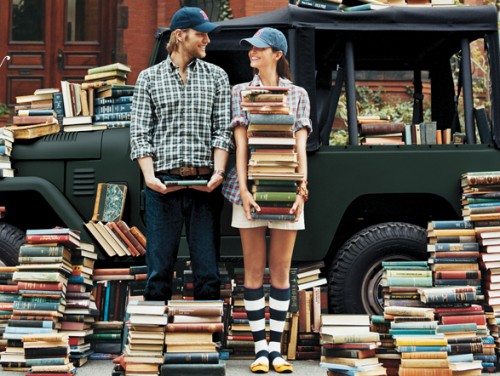 Even Marc Jacobs opened a full fledged book store.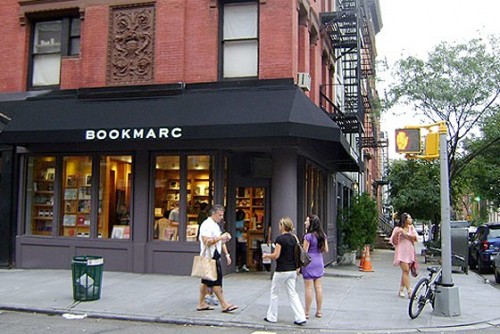 or take a look at Kate Spade's Book of the Month Club clutches, totes and Kindle covers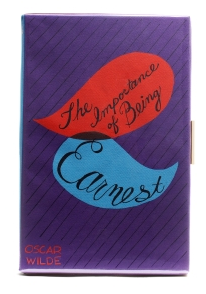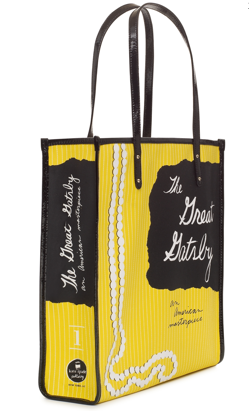 or French darling Olympia Le-Tan's embroidered clutches based on some of her favorite titles.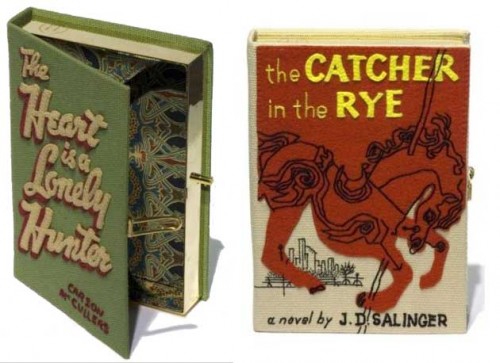 Even that denizen of downtown popular culture, Waris Ahluwalia, prominently featured books in his recent pop-up store, as I discussed in another post.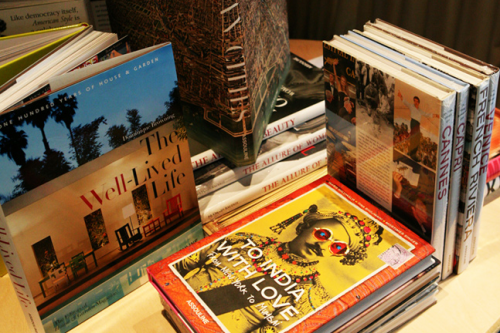 Luxury publishing houses such as Assouline are having a renaissance. Their design books, while certainly never out of favor, are enjoying a huge wave of popularity and their book parties have become must-go-to social events. Take a look, for example at the recent very well attended party for their concept store opening at South Coast Plaza in Costa Mesa.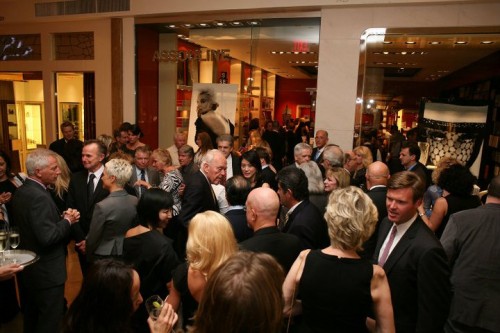 The designs of  book covers and jackets have been getting a lot of press also. There seems to be a resurgence of interest in the great graphic designers of the 1950s such as Alvin Lustig and Paul Rand, who elevated jacket design to an art form.  In fact, as previously mentioned, there is a brand new book out on Lustig written by the well respected and prolific Steven Heller in collaboration with Lustig's widow.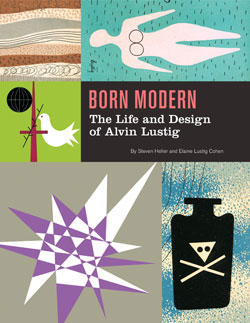 But I think most people who are interested in design do appreciate book covers.  And for many of us, they also serve to bridge the divide between two worlds – the literary and the visual. Book jackets are the most important marketing tools books have and are therefore important business tools as well as an aesthetic expressions. They frequently have interesting back stories, involving editors, marketing executives and sometimes authors.
This has been quite a roundabout way of introducing a fun book. The venerable publishing house Penguin turns 75 this year. And in honor of their anniversary they asked art director Paul Buckley to choose 75 covers from the last decade that represent Penguin's longstanding tradition of excellence in jacket design. (there are many people who collect Penguin's covers from the 50s and 60s). This is in a way a follow up to Phil Baines excellent 2005 book, Penguin by Design: A Cover Story  1935-2005. But this one, Penguin 75 , is less historical and more entertaining. This "witty and irreverent journey into the book world will appeal to lovers of art, design, and, of course, books".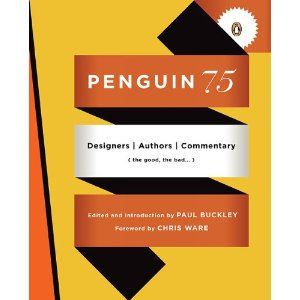 If you've ever been curious how the design of a book jacket is determined, this is the book for you! Take a little detour over to the Penguin site for the book and you can take a peek inside. With contributions by everyone from Paul Auster and David Byrne to Roz Chast and Ruben Toledo, this interesting and entertaining book makes a great gift for almost anyone.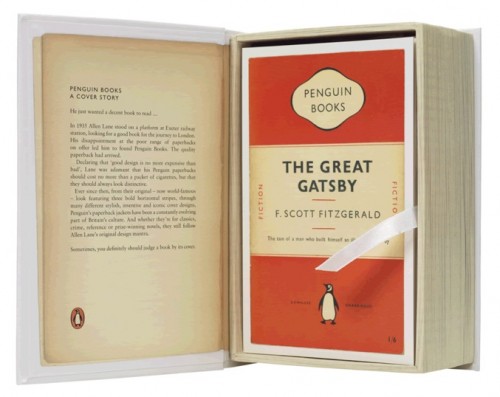 And taking full advantage of their original iconic designs, Penguin has also produced a collection of boxed postcards featuring 100 of their quintessential book covers, from the Great Gatsby to A Clockwork Orange. At $16.50, this would be a fun gift, separately or in conjunction with the book, for any graphic design maven on your list.