To be honest, I was going to write about a different movie today to kick off the Oscar season, but a little discovery caused me to change my mind (more on that in a bit). Today's film is a classic Hitchcock that I'm sure most readers have seen. If by some chance this film has eluded you all these years, please make sure to add it to your Netflix list immediately.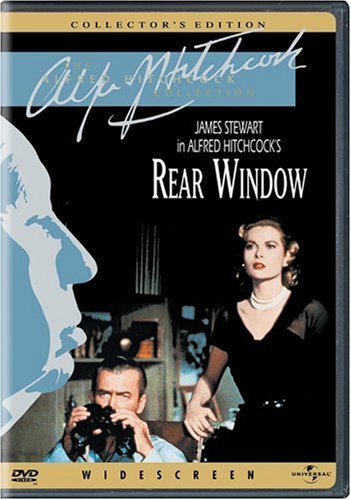 Rear Window showcases Hitchcock's uncanny ability to focus on our human foibles and make them not only entertaining but suspenseful. Jimmy Stewart plays L.B. Jeffries, a photographer, wheelchair bound from a job related accident. Confined to his NYC apartment, he passes the time peering into his neighbors' homes with his binoculars.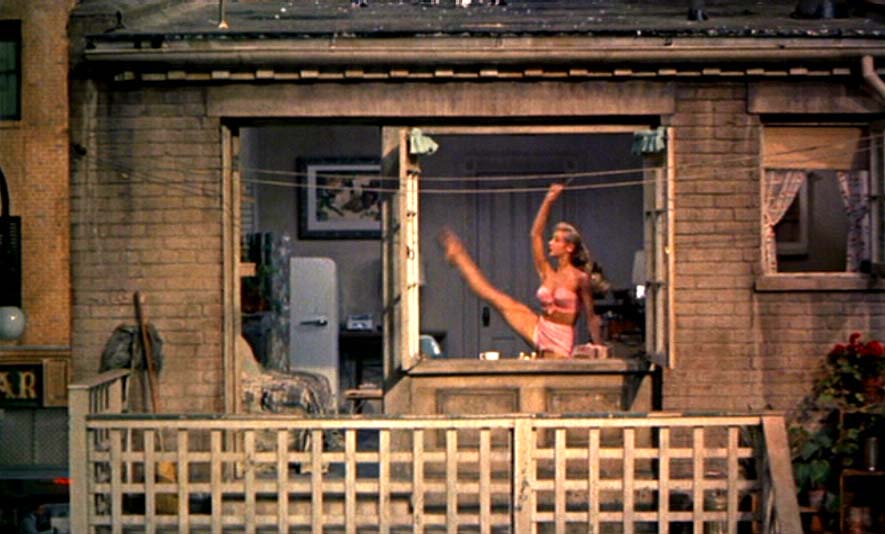 Through Jeffries' voyeurism, we get slice-of-life glimpses into the lives of those living across the courtyard – a young dancer (Miss Torso), above, a struggling composer, young newlyweds and "Miss Lonelyhearts," for example. Add to this a wise-cracking Thelma Ritter as his visiting nurse, Grace Kelly as his "too perfect" fashion  industry girlfriend and Raymond Burr as the suspicious husband across the way and you have a winning stylish yet thrilling combination. As Jeffries becomes convinced foul play is involved, the suspense builds to a nailbiting climax.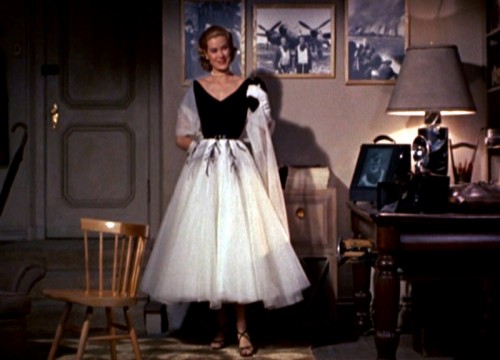 Playing a fashion maven, Grace Kelly's outfits, designed by the legendary Edith Head, are divine, the most famous probably this classic black and white dress from the opening scene. The original sketch for this dress, below, was sold at Christie's for over $12,000 a couple of years ago.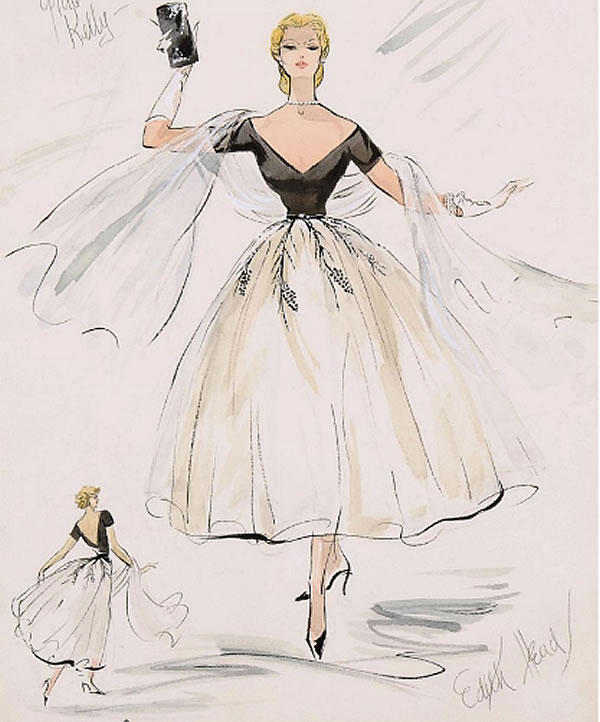 While the clothing in the film is stunning, the real star is the now famous Mark Cross bag that Kelly's character carries.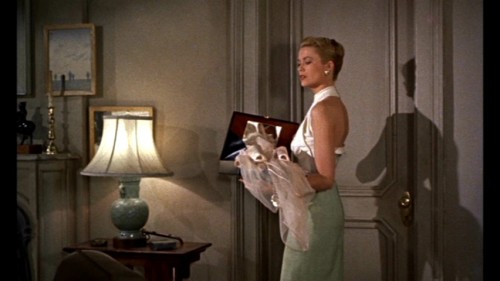 A chic box shaped purse, it opens to reveal a mirror and an area large enough to hold the negligee that emerges.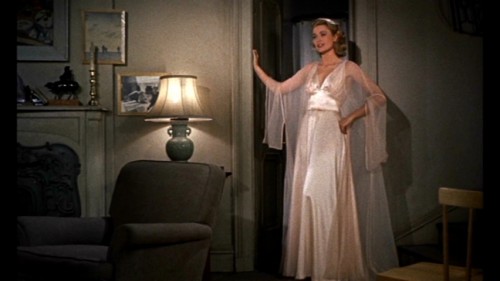 The combination of the classic tailored geometry and overnight bag-in-a-box appeal has led this to be one of the most coveted fashion items in films. The actually bag was also sold at Christie's ten years ago.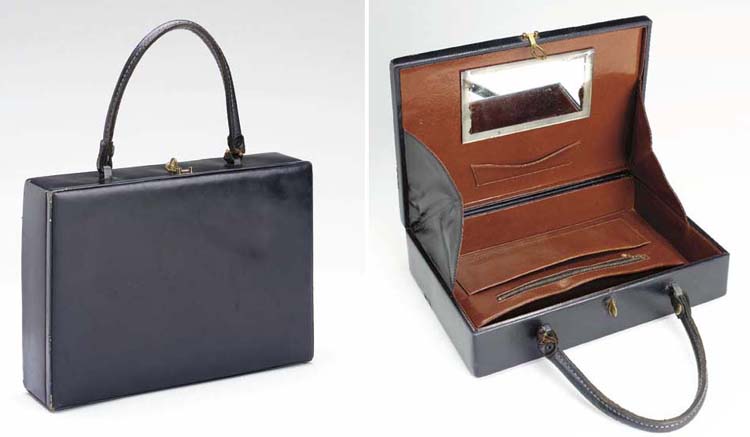 The good news is that Mark Cross, which had closed in 1997 is back. Reborn in 2010 with new owners, the historic company is issuing a new premier collection with Rear Window allure. Made at the same Florentine factory as the original, the bags are available exclusively at Barney's. Including several stylish models, they are launching the collection next week. I particularly love the Scottie Small Satchel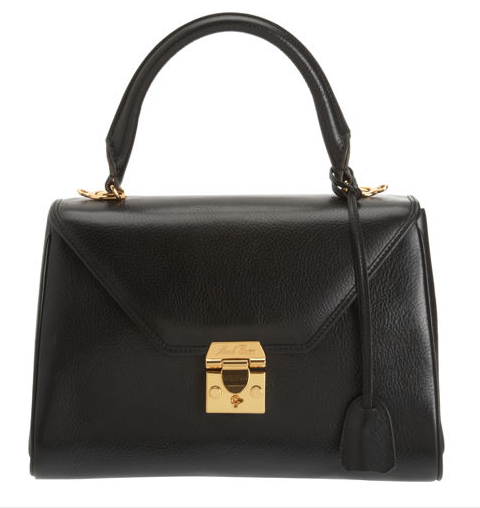 and of course the Grace box bag.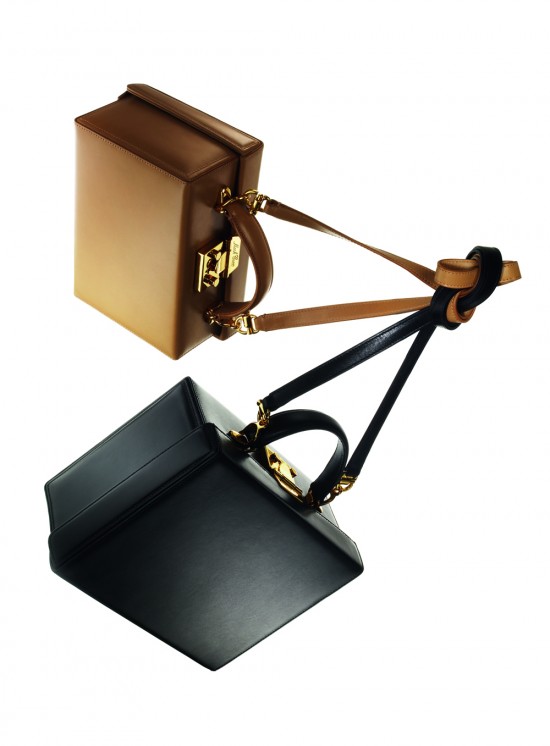 There's an idea that I'm sure someone will figure out eventually – shopping directly from the movies! In the meantime, enjoy this Hitchcock classic.