This week we visited Hotel California on Wednesday and the beautiful Migis Lodge in Maine yesterday. Progressive California and traditional New England together suggests one summer movie classic, continuing from my last Hayley Mills theme and that of course is The Parent Trap. Those of a certain age surely have fond memories of this film. But I would bet that many of the younger readers have never even seen this original version.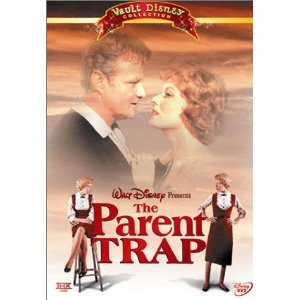 I can't tell you how many times I watched this film. Hayley Mills as twins – it certainly didn't get any better – double the appeal of my then favorite star.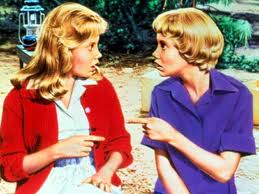 I'm sure you all know the story: girls at summer camp discover they are twins, separated shortly after birth by their divorcing parents – one sent to live with their mother in Boston and the other with their father on a ranch in California – and scheme to reunite their parents.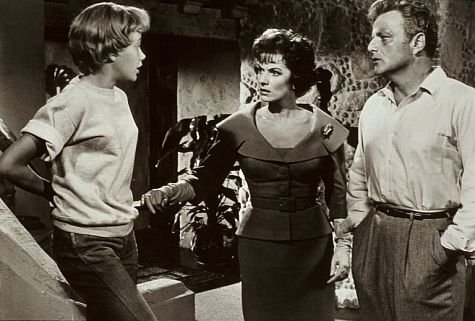 This was Disney's single highest grossing film the studio had released up to that time and it's easy to see why. The movie had a unique clever plot that appealed to both adults and children. Maureen O'Hara and Brian Keith (in his first comedy) as the twins' parents had amazing on screen chemistry and of course Mills' depictions of the two girls was brilliant, although I've read that she found it very challenging.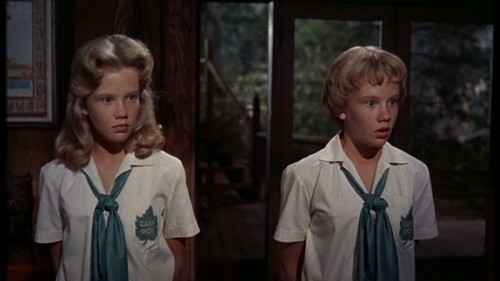 Other than idolizing Mills, I remember thinking how elegant and subtlely sexy Maureen O'Hara was – what a chic mother. Poor Brian Keith didn't stand a chance.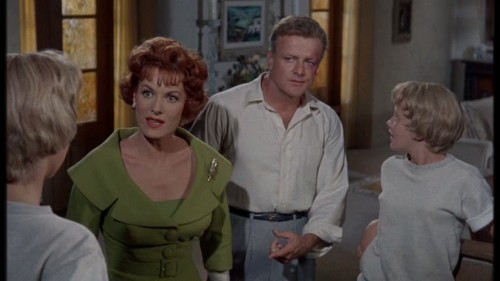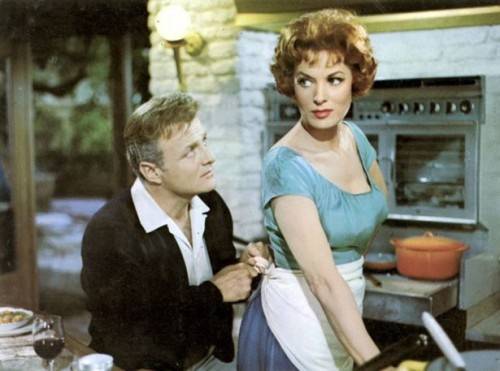 She really shines in this film. One of the more humorous and charming scenes in this version is with Leo G. Carroll, who is really delightfully mischievous in his role as the reverend. And although hardly a secret, for those who didn't already know this fun tidbit, Joanna Barnes, who plays Vicky in this clip, played Meredith's mother, Vicky in the remake.
Of course one can't talk about The Parent Trap without including the famous duet Hayley Mills performed with her "partner" self. You won't be able to shake this little ditty after hearing it. So on this note, I wish you all a great summer weekend. Hoping you have a little time to get together with some of your family and/or friends as well.