As you would expect, the showhouse included a large bright modern kitchen with tons of storage, tailored Caged Lanterns from Circa lighting, top end Dacor appliances and several work and entertaining stations. Designed by Robert Bakes for his Hamptons based Bakes and Company, the room "marries the rich traditions of English cabinet making with a truly American sensibility."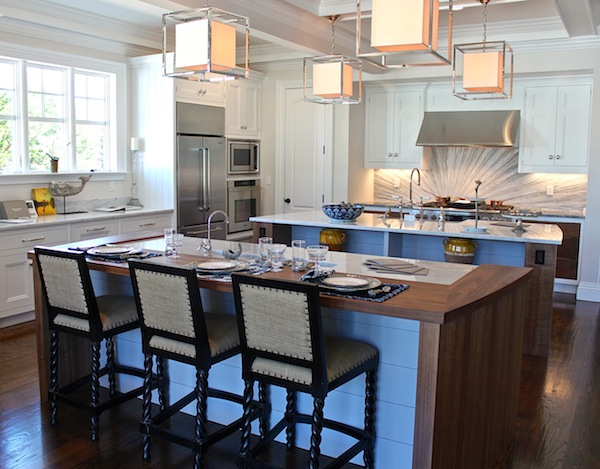 Classic white cabinetry above is combined with what looks like walnut drawers below enhanced with nickel hardware and a nice detail of stainless between the drawers.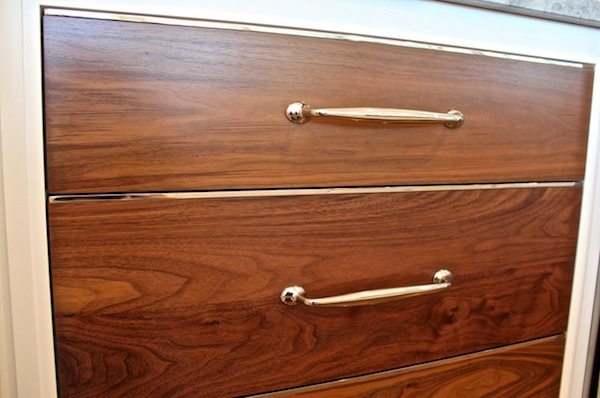 The classic combination of carrera counters and nickel bridge faucet on the working island is updated with a nickel silver apron sink.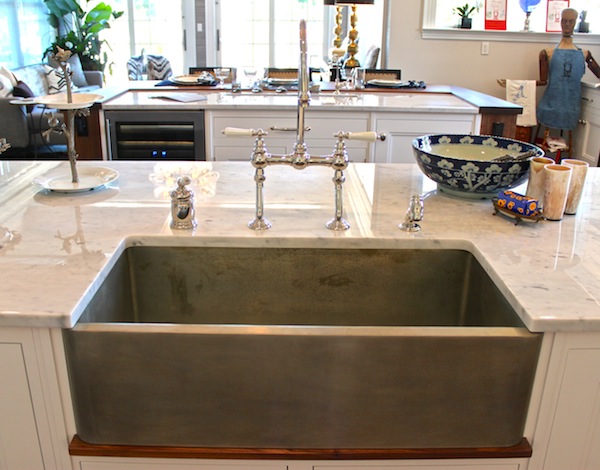 A second island behind is organized with wine storage and counter/stool area – marble for the prep side and a wood surround for the eating/entertaining area. And although I wasn't quite sure at first it was the most useful size, I liked the shape of the narrow sink in the second island with the simple gooseneck faucet. The manufacturer, Texas Lightsmith, however, pointed out that "the narrow sink is great for entertaining, you fill it with crushed ice and few bottles of champagne and white… drinks stay cold and when the ice melts it's got a drain! Viola!" OK – I'm a convert!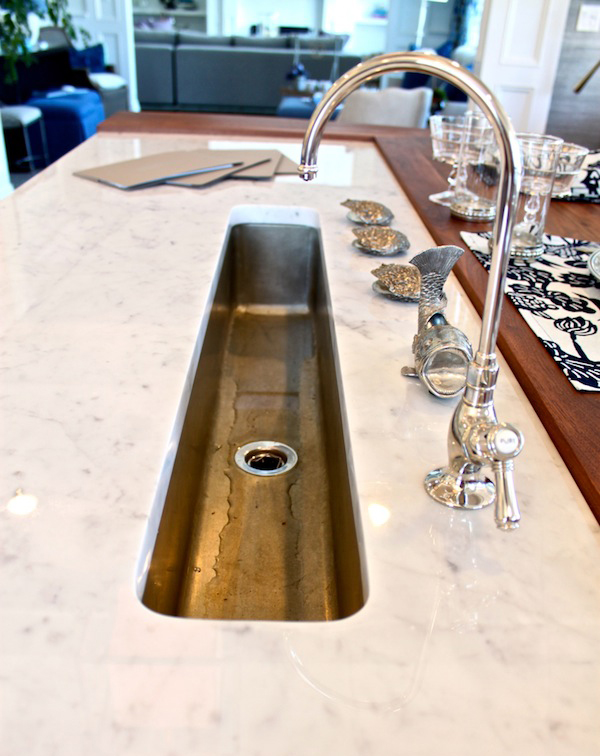 But I think my favorite feature might have been the spectacular custom backsplash by Virginia based New Ravenna Mosaics.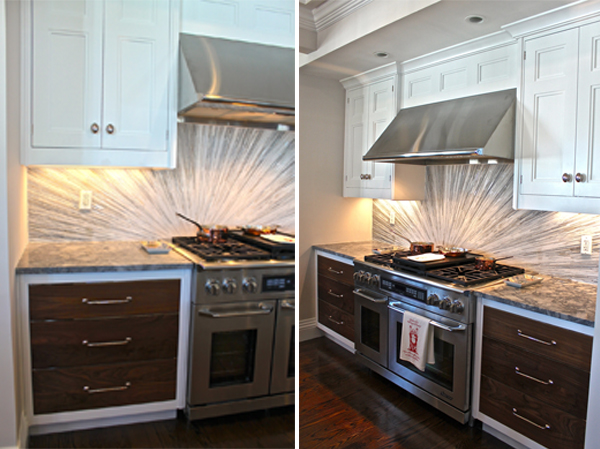 Elegant yet modern, it anchors that whole end of the kitchen with an upbeat and lively vibe. It is a reminder of how creative tile design can be. It is truly artwork for the kitchen that can elevate a space from classic to fantastic!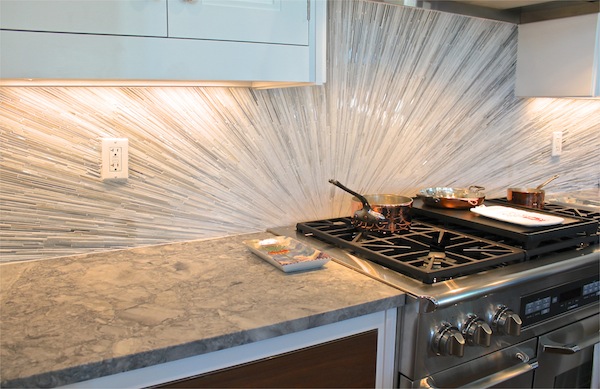 Tomorrow we take a little break from the showhouse for a special sneak peek at an upcoming fall feature.