Katie Leede's rooms always have an alluring artsy edge with an interesting narrative. Her bedroom at the Hampton showhouse is again a masterfully layered space with a creative mix of textiles and furnishings. The serene palette of creams, blues, browns and greens is enlivened with glints of gold and silver to add some sparkle and drama.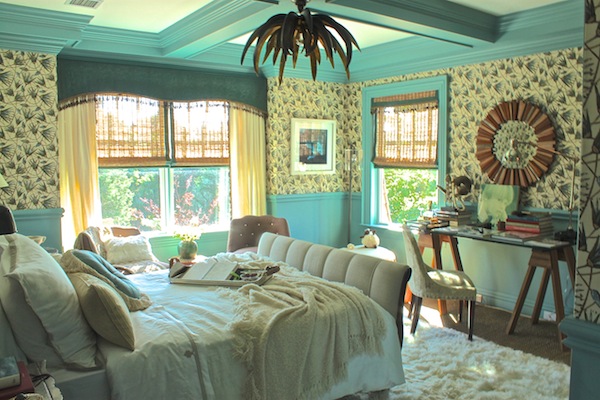 Katie's own Menna fabric covers the wall, anchoring the space with a graphic nature-inspired pattern. The hanging Viya Home Flame of the Forest light (available through Stephanie Odegard) echoes the spiky theme with its amazing organic shape in a warm metallic.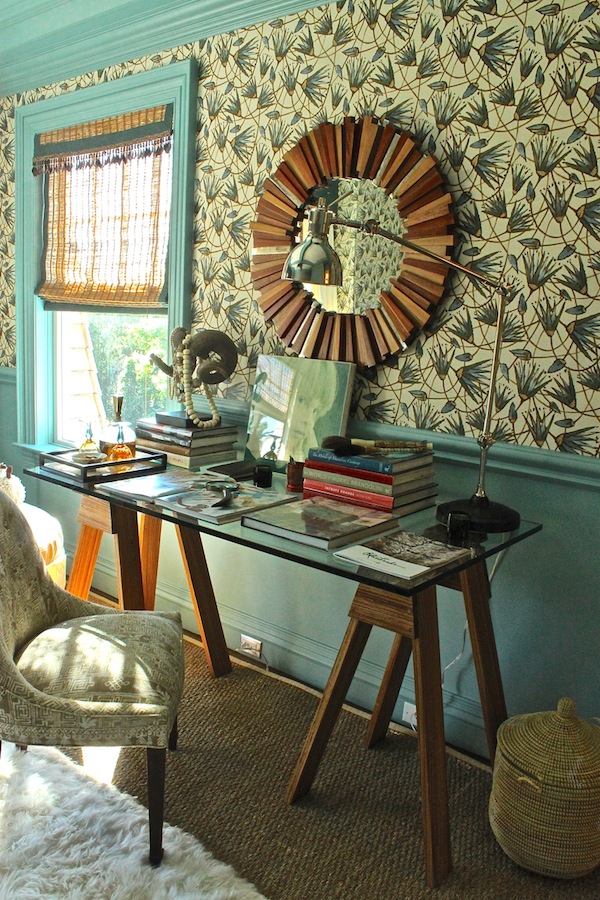 The designer explained, "I wanted to both celebrate the abundant creativity found in the natural world around us and to highlight the beauty and glamour of all that is the Hamptons. I also was curious to see how far I could go in layering texture and color without losing the sense of calm and serenity one feels when by the sea." The vignette above with the Gavin Zeigler desk and fabulous John Salibello vintage slated sculpture mirror shows Leede's ability to create such a successful mix.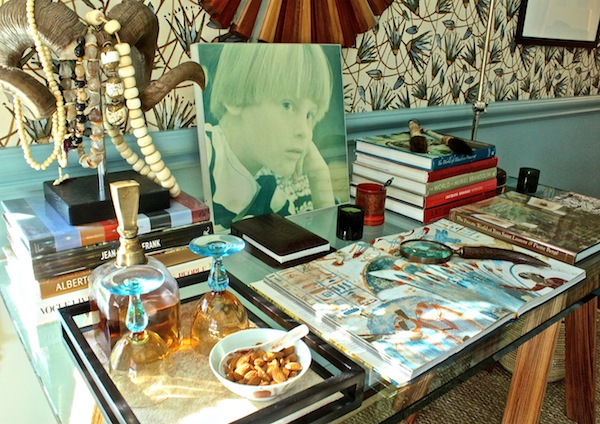 I am always impressed with Katie's amazing assemblage of seemingly disparate pieces. As a finished cohesive collection, they challenge the imagination, like a puzzle where you must find the connecting thread.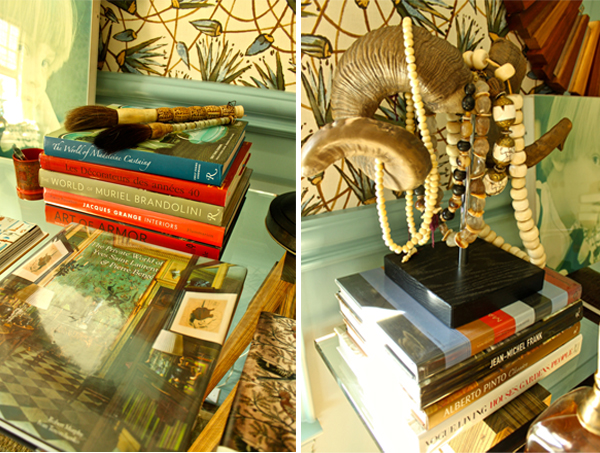 By the windows, Katie paired two ladylike Thibaut Brentwood chairs upholstered in Anna French fabric but then tweeked the vignette with her obligatory exotic touch adding the English Country Antiques Kashmiri side table and a throw made of her own gorgeous Maharaja embroidered fabric.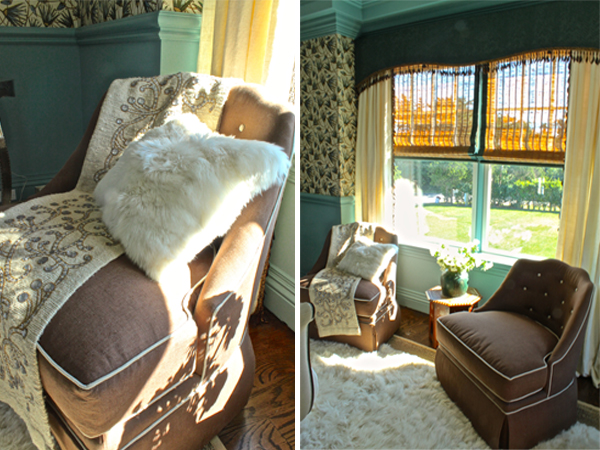 Metallics add glamour to the room with exotic and organic touches, like the vignette below right featuring the rounded sensuous shapes of Stephanie Odegard's Louise Round Table (which also made an appearance in Robert Passal's room in a different finish), DemiUrge's Earth Goddess Lamp and Lucca & Co's 18th century carrara marble mortar.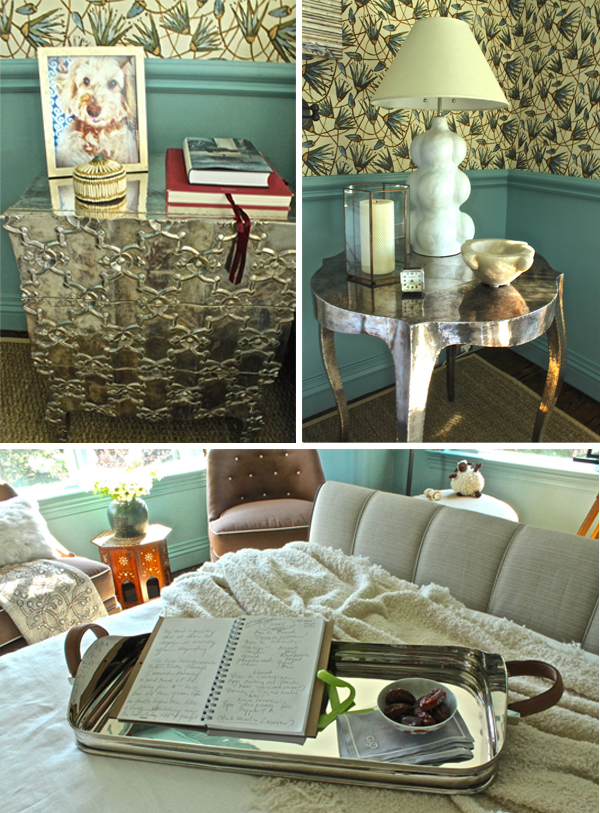 I've written before about Katie's effective use of artwork that helps tell the story with added depth. With a mix of mediums, the artwork "makes the room take off and sing." I particularly liked Kim McCarty's watercolor, Blue Pod and Josef Hoflehner's limited print, Zanzibar, Tanzania.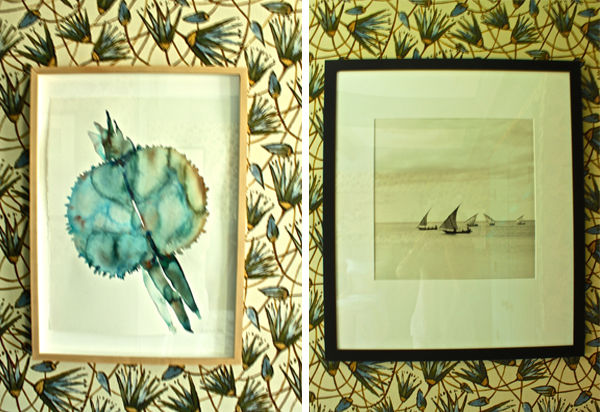 It's clear that Katie designs with her head and soul – her rooms are intellectual as well as aesthetically pleasing spaces. And Katie herself is an effervescent bundle of creative energy. While I had a shot of her in her room, I preferred this shot of her cavorting with designer Patrick Lönne in his elegant den – and of course I loved the blue and orange! Stop by tomorrow as we finish up our look at this splendid showhouse.