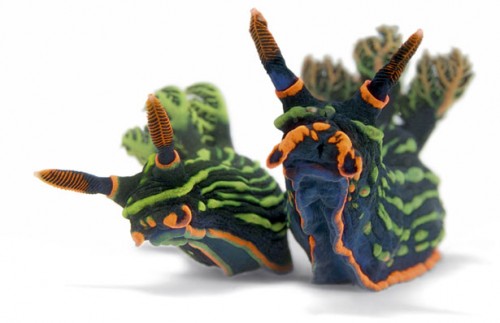 No, I didn't make it up. A nudibranch is a toxic seagoing slug that is protected by its brilliant design. Nature is of course the original style maven and the nudibranch has it in spades! Found in both warm and cold waters, from shallows and reefs to nearly a mile down, they are merely skin, muscle and organs with gills resembling tufts on their backs (Nudibranch means "naked gill," a feature that separates them from other sea slugs.)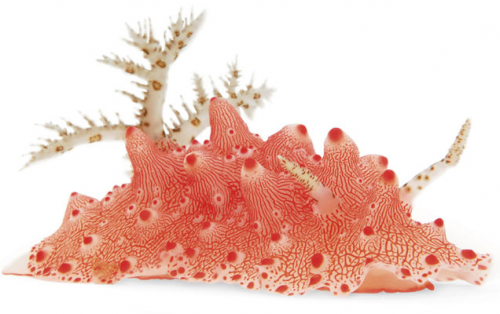 They defend themselves with toxic secretions and stinging cells. Their incredible coloration make them very visible which warns their predators of their dangers. Yet they cannot see their own beauty, their vision seeing only light and dark. They sense the world through appendages on their heads.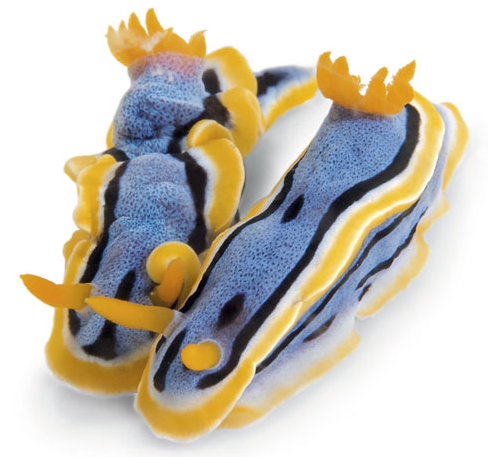 They are of interest not only for their incredible natural beauty but because their simple nervous systems provide clues to learning and memory as well as being an "indicator species" showing the health of their environment. Nudibranchs have medical significance because the toxic compounds in the creatures they eat are powerful chemical agents that can deter the growth of cancer cells. Finding drugs through marine invertebrates is not a new concept and be traced back as far as Pliny the Elder who mixed ground snails with honey to treat "ulcerations of the head".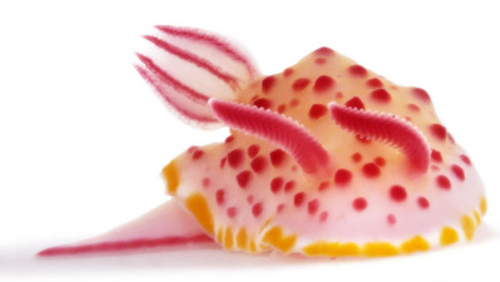 Nudibranchs know how to look good while they ward off their enemies – they even sport this season's latest color – honeysuckle pink.
So while scientists are isolating chemicals from these creatures to hopefully help human disorders, we can admire their exceptional sense of style.
all photographs by David Doubilet