I love how this year's Rooms with a View designers really embraced and interpreted the theme of Americanism: Timely and Timeless Design. Carey Karlan, of Last Detail Interior Design, envisioned a family game room representing "the best of American energy, competitiveness and optimism."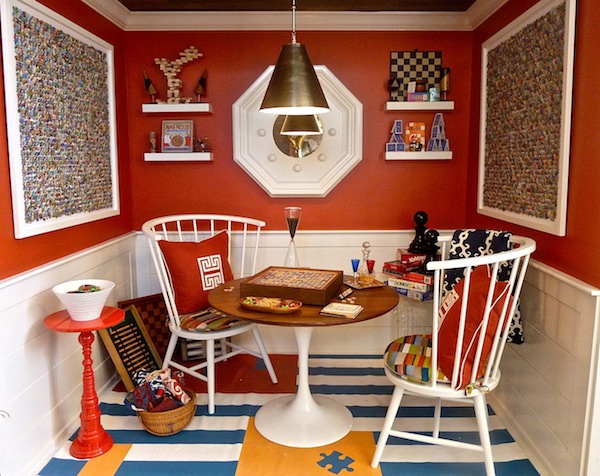 With updated American classics such as the oversized Windsor chairs, modern painted floorcloth by Heidi Holzer and Saarinen table, Carey played with the scale to give a sense of childlike pleasure for the entire family.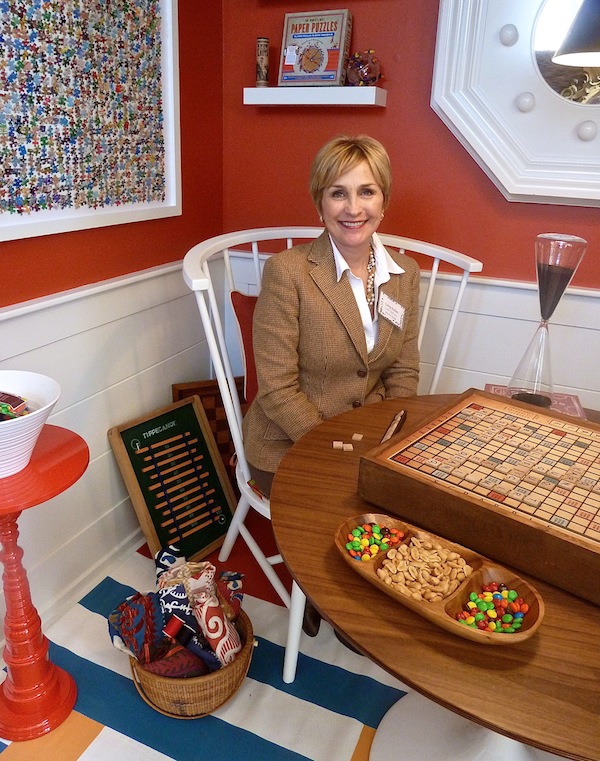 The room revolves around the clever conceit of an imaginary Scrabble match between design legends Sister Parish and Albert Hadley.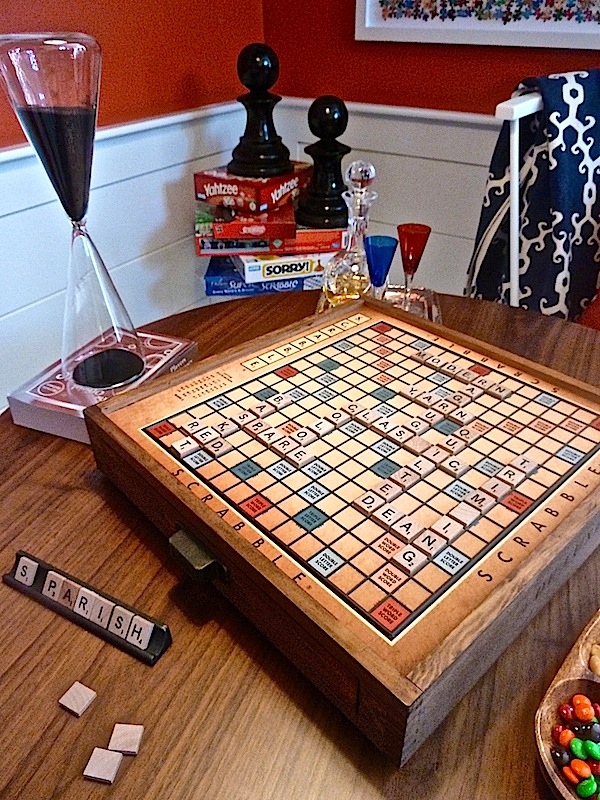 Carey also showed some love for local Connecticut companies with Oomph's Westport Classic Mirror, Dunes and Duchess' Wood Top Drink Drop Cocktail Table (in International Lifesaving Orange – from Wakefield Design Center) and pillows and throws from The Linen Shop in New Canaan.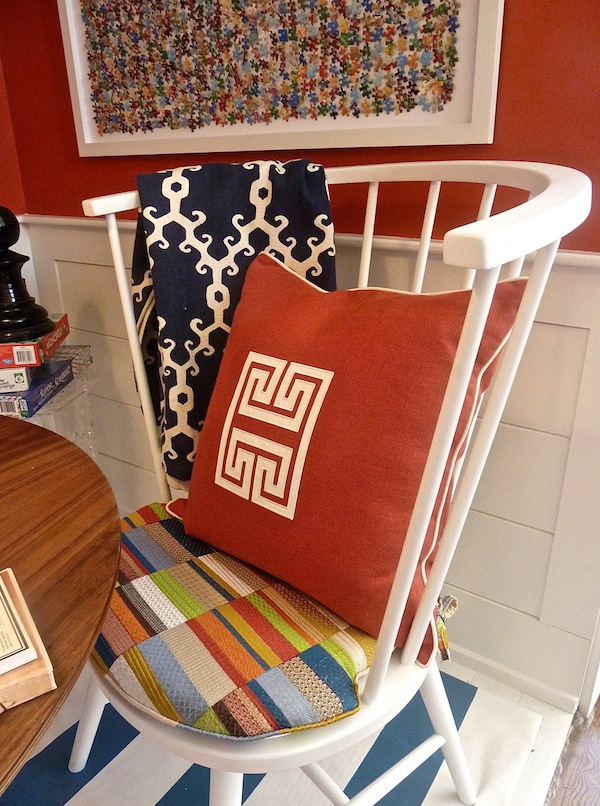 One of the most clever features in the space was Carey's use of Tracy Kendall's jigsaw wallpaper (from Ted Boerner) framed and used as art.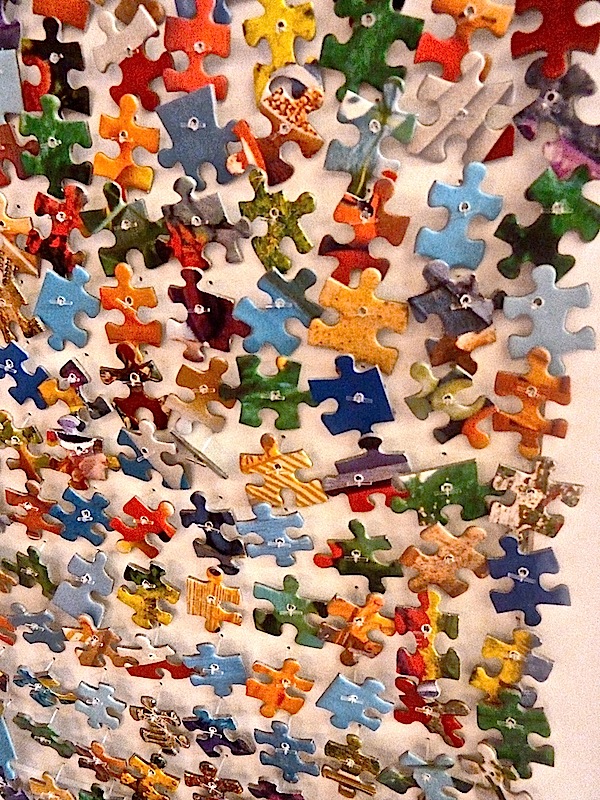 Carolyn Kron, below, and Tricia Izzo of Shelter Interiors channelled Ernest Hemingway in Key West for their coastal inspired vignette, setting the tone with Barbara Erdmann's sea themed photograph.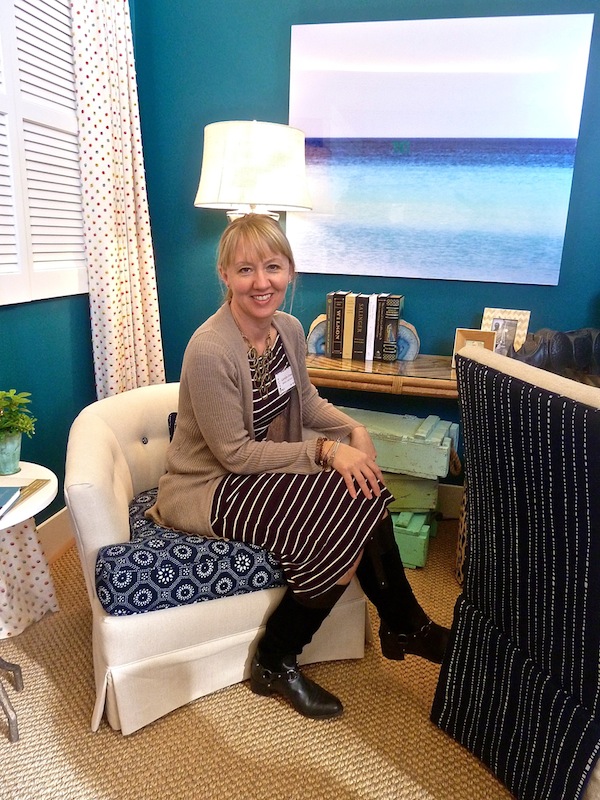 The teal color on the walls unified the space with a bold yet enveloping feel.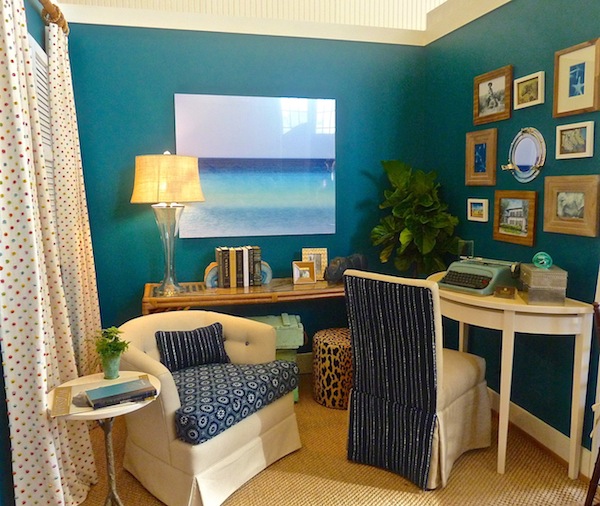 And creative upholstery incorporated the beautiful indigo nankeen fabrics of LuRu Home, adding a depth of color and artisanal element, perfect for the rustic chic aesthetic of their imagined inhabitant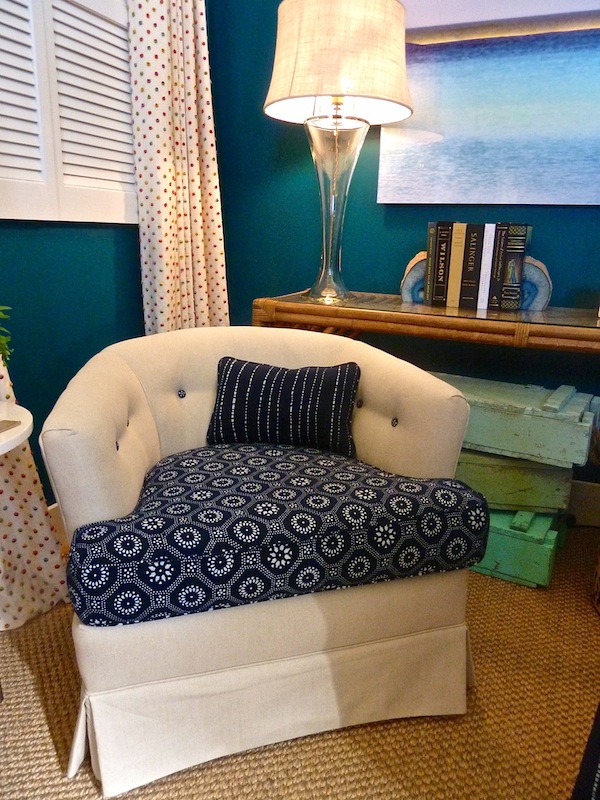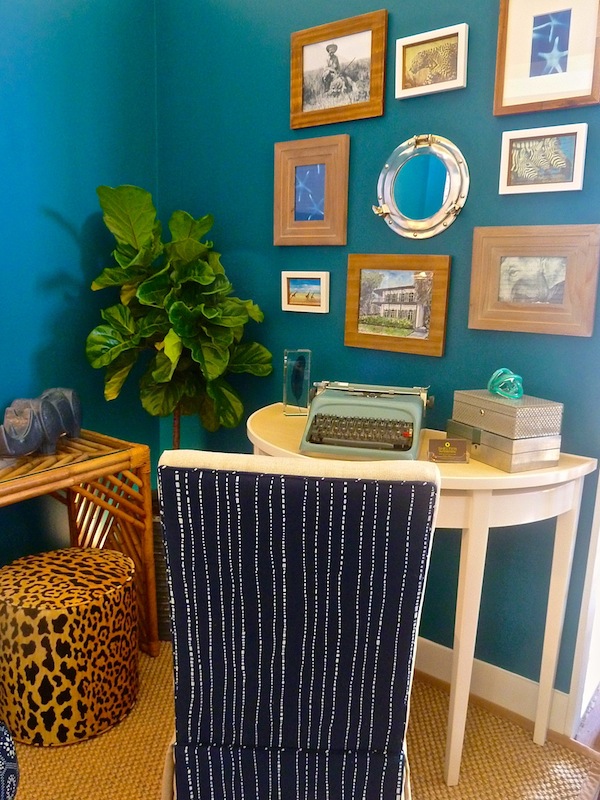 As Director of Interior Design and Decoration at Wadia Associates, Saranda Berisa is used to creating luxurious and polished living environments. Known for their high end classic projects, Wadia creates "traditional architecture for the modern world."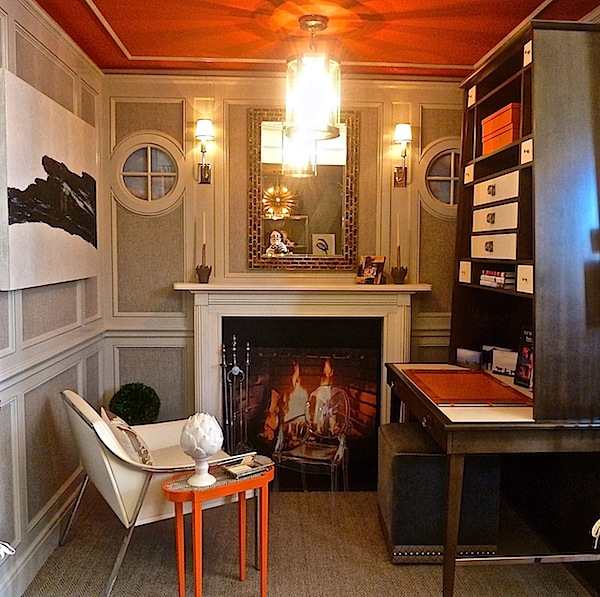 And Saranda's elegant space followed suit. Handsome bespoke millwork and a beautiful Chesney's fireplace set the tone for a timeless tailored sitting room.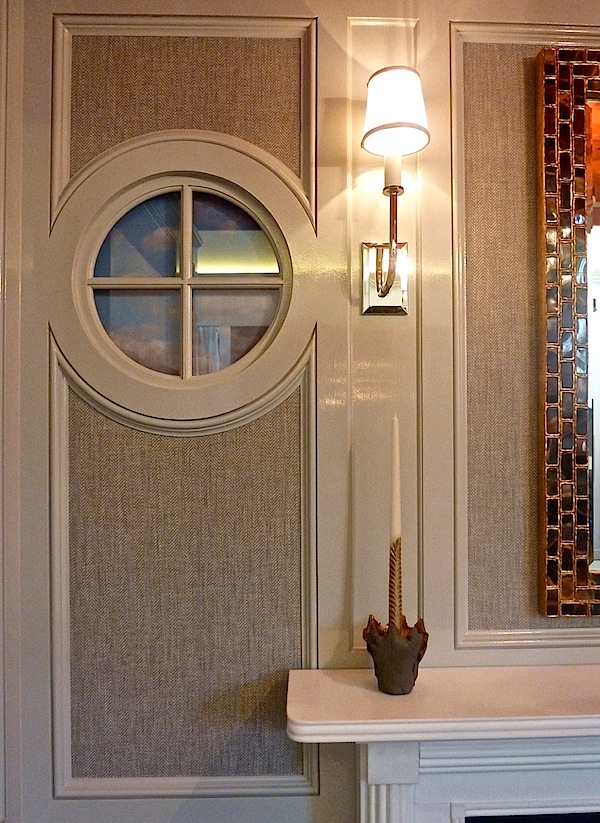 Grounded by a putty Farrow and Ball paint with herringbone Phillip Jeffries wall covering, a bright orange ceiling and accents brought the room to life. An Oomph Tini II Z Table and accessories from local favorites Pimlico and The Summer House imbued the space with a youthful tone.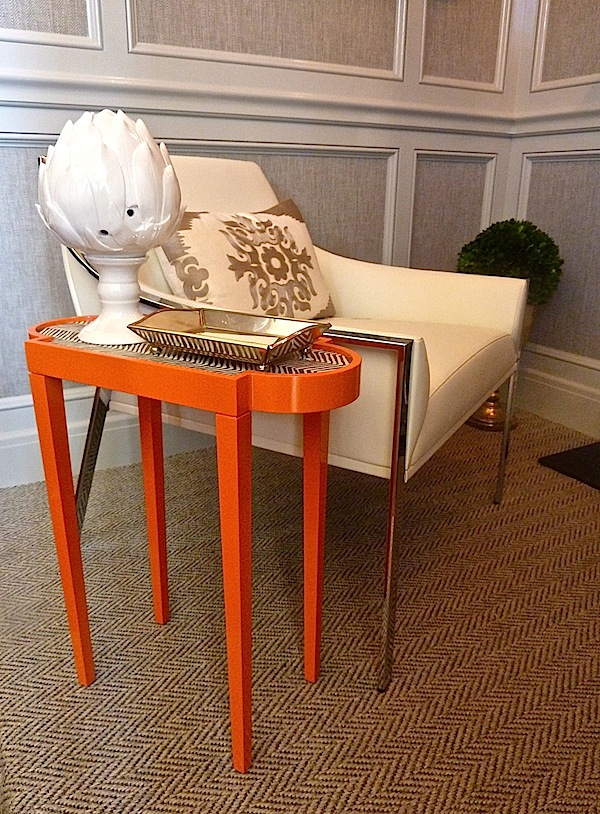 And an architectonic custom desk offered stylish storage and work space.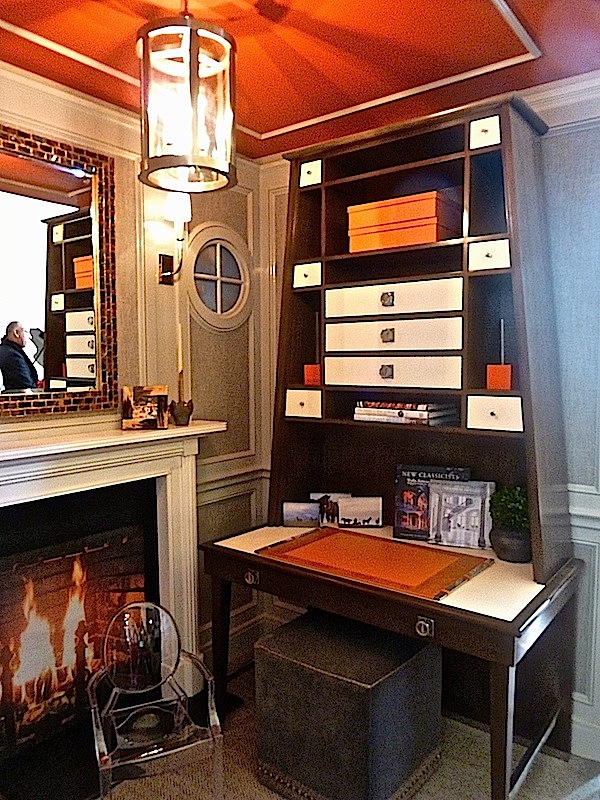 More to come from the chic vignettes at Rooms with a View.