Francophile alert! This fall a plethora of publications celebrate France including three of the country's most revered residences. The 17th and 18th centuries in France are among the world's most luxurious legacies in the realms of architecture and the decorative arts, and these volumes offer insight into the beauty, craftsmanship and culture of this heralded era.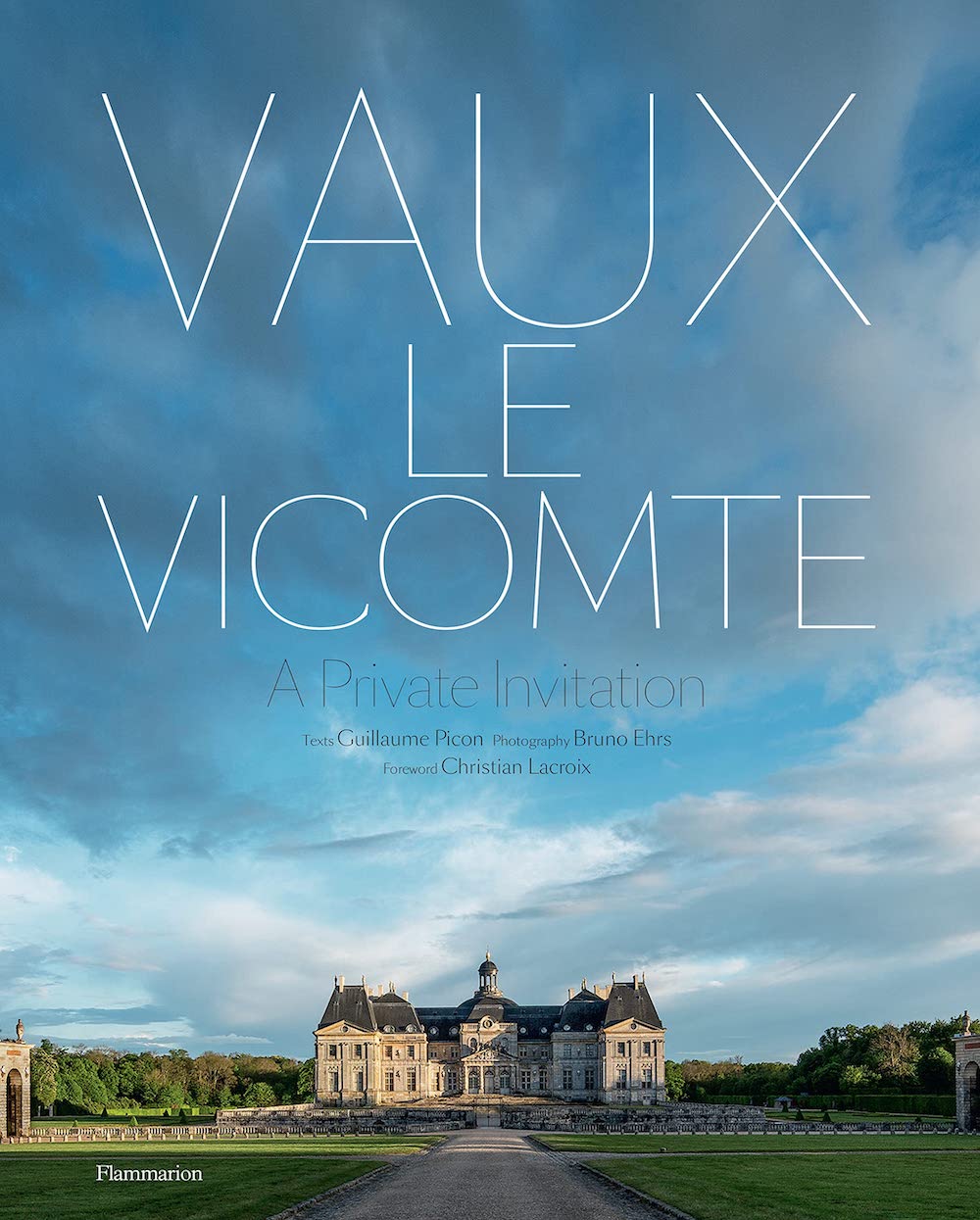 If you were understandably enchanted by the exquisite Vaux le Vicomte in the small jewel of a volume I wrote about five years ago, then you will enjoy this new large scale edition,  A Day at Château deVaux le Vicomte: A Private Invitation.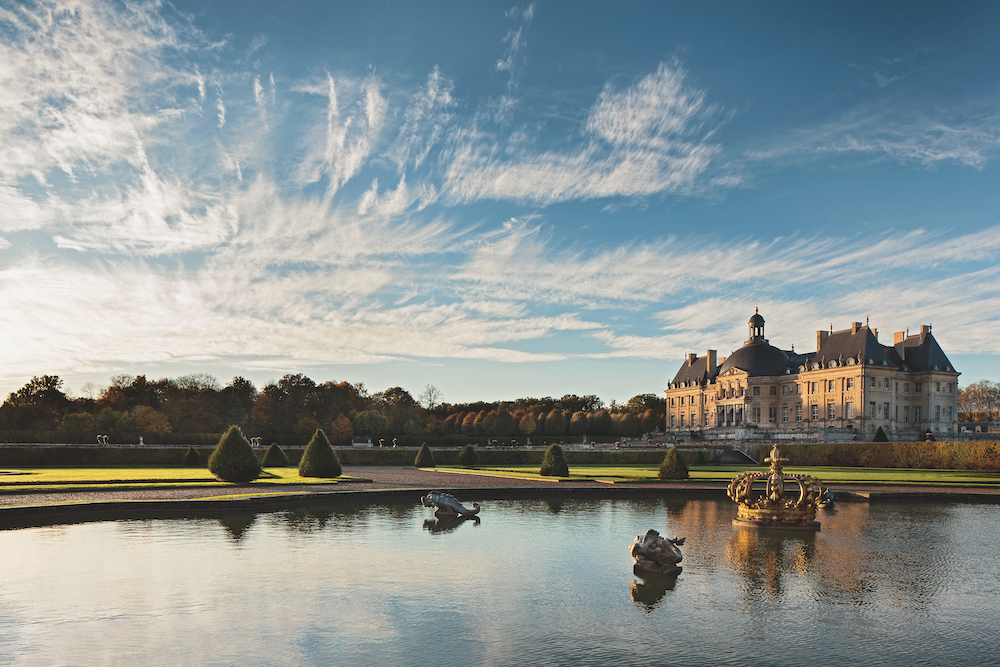 Photographer Bruno Ehrs and author Guillaume Picon take us inside this extraordinary chateau for an expanded look at the exterior, interiors (below, the library with a desk by Boulle, Louis XIV armchairs and trompe-l'oeil ceiling designed by Le Brun)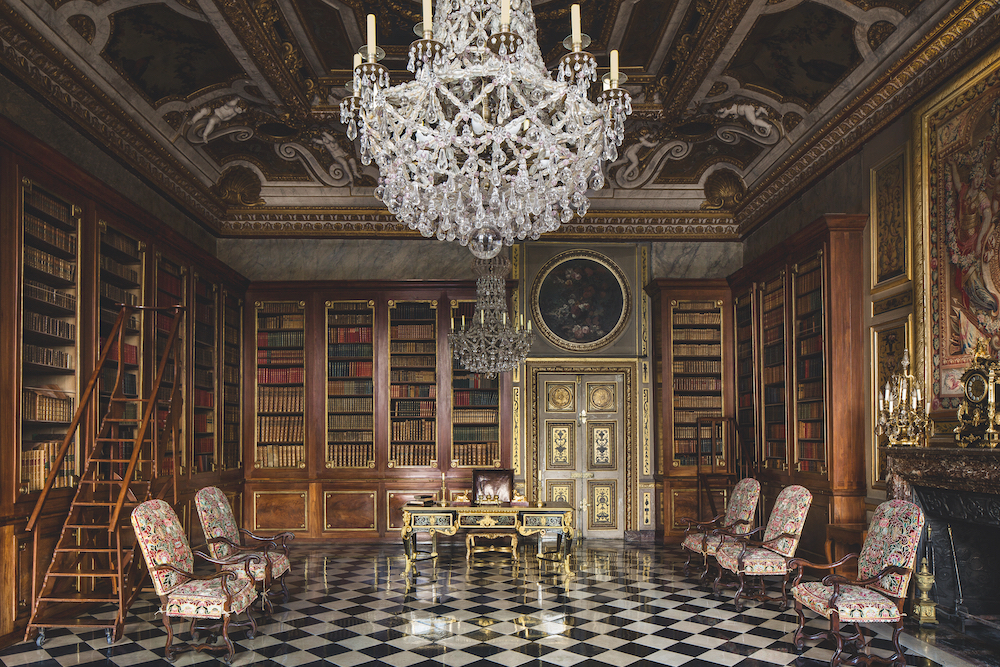 and gardens, below, tracing the history from Nicolas Fouquet's original vision (hiring the gifted team of landscape designer André Le Nôtre, architect Louis Le Vau, and painter and decorator Charles Le Brun, who would later create the shrine to the Sun King at Versailles)  in the 17th century to today with the Vogüé family, current owners and caretakers of the chateau for over a century.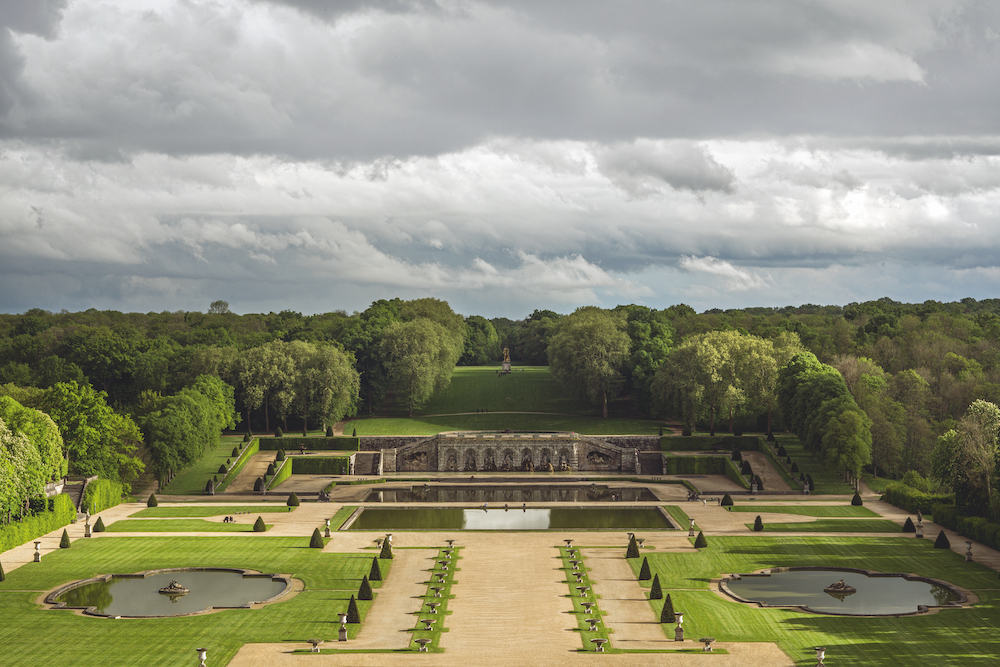 all photos above ©Bruno Ehrs