Unlike Vaux le Vicomte, Château de Haroué has been inhabited by the same family since it was built by architect Germain Boffrand for Marc de Beauvau in 1720-29. Descendant and current occupant Victoria Botana de Beauvau regales us, along with her mother Princess Minnie de Beauvau-Craon, with a personal account of the history and life at her home in Château de Haroué: The Home of the Princes de Beauvau-Craon.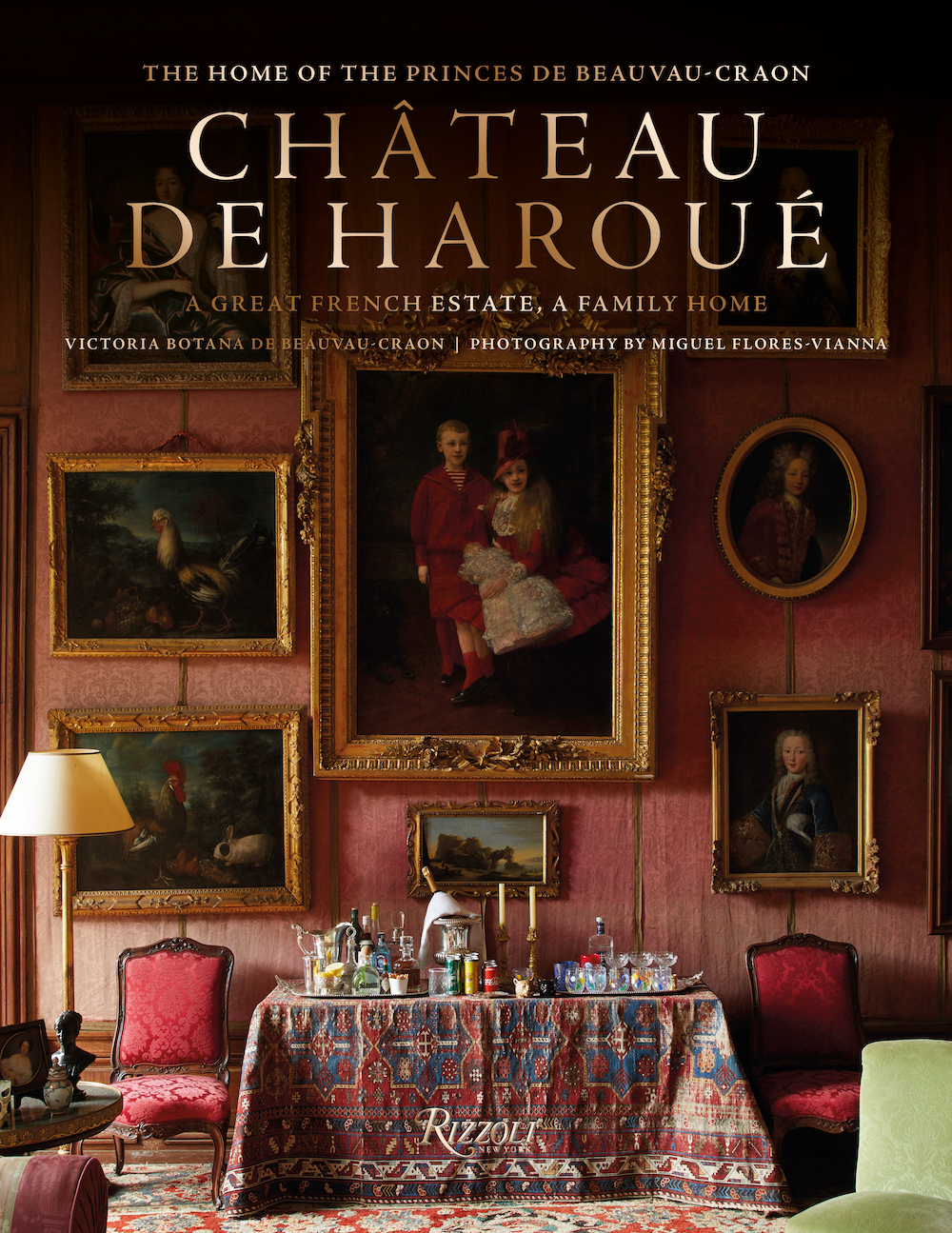 As designer Jean-Louis Deniot explains in his foreword, "The name embodies taste, stability, excellence, and power—a power that comes from their princely approach to life. Through the choices they have made, the Beauvau-Craon family have acquired an ever higher mastery of the French art of living—a way of life that is illustrated by a will to share with others through initiating major com-missions that have historically brought together architects, artists, craftspeople, technical experts, historians… and of course the public."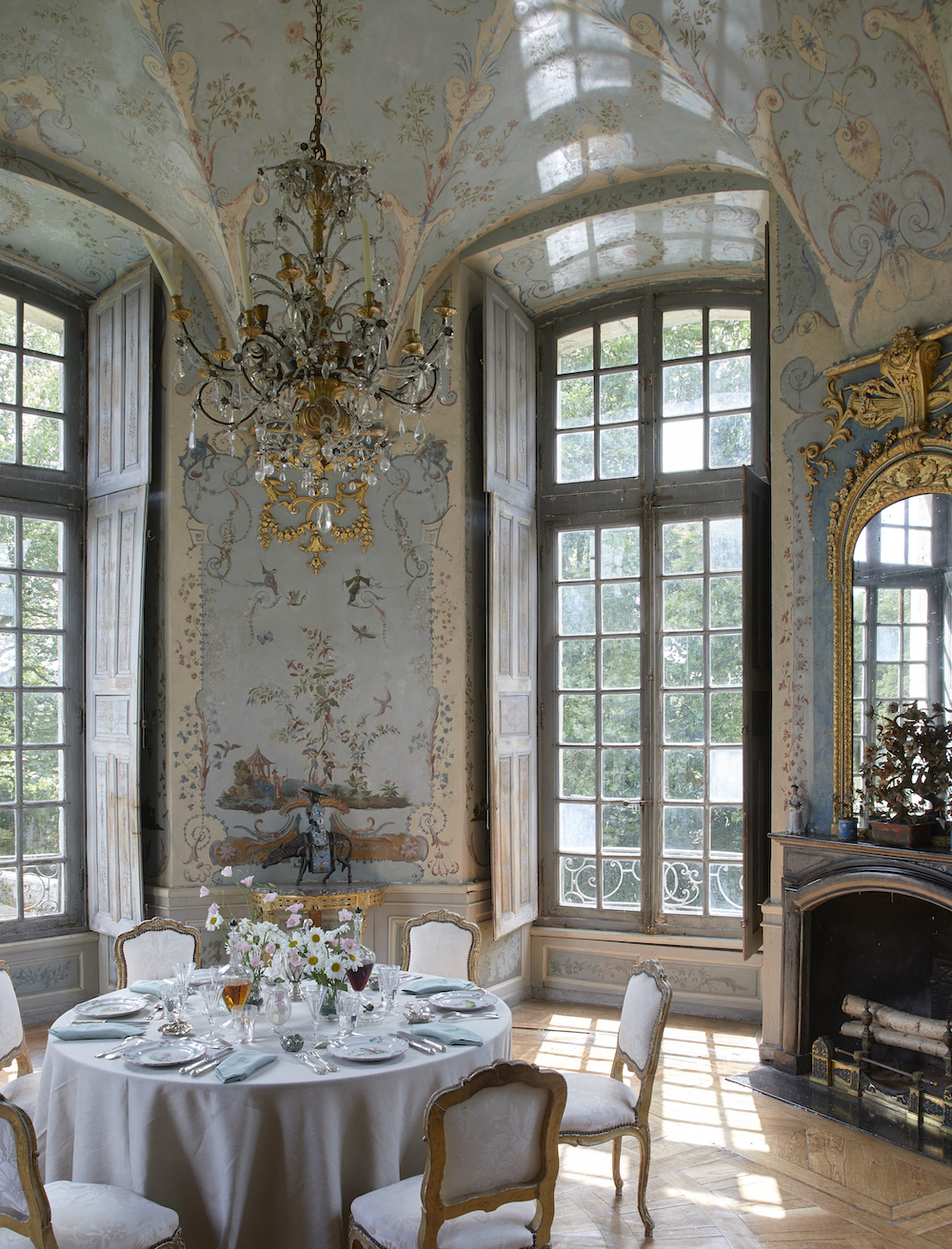 Inviting and intimate photographs by the inimitable Miguel Flores-Vianna offer views into both public and private spaces.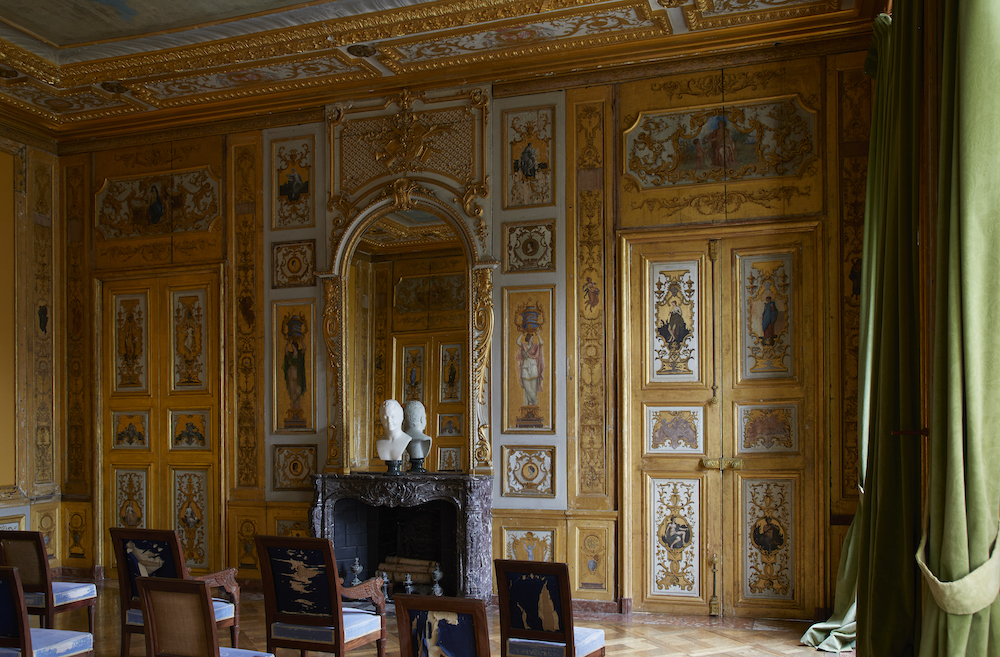 The ground floor, which is open to the public, includes fascinating insights into the château's history, such as the Salon Pillement, above, or the 18th century tapestries hanging behind the family in the portrait below.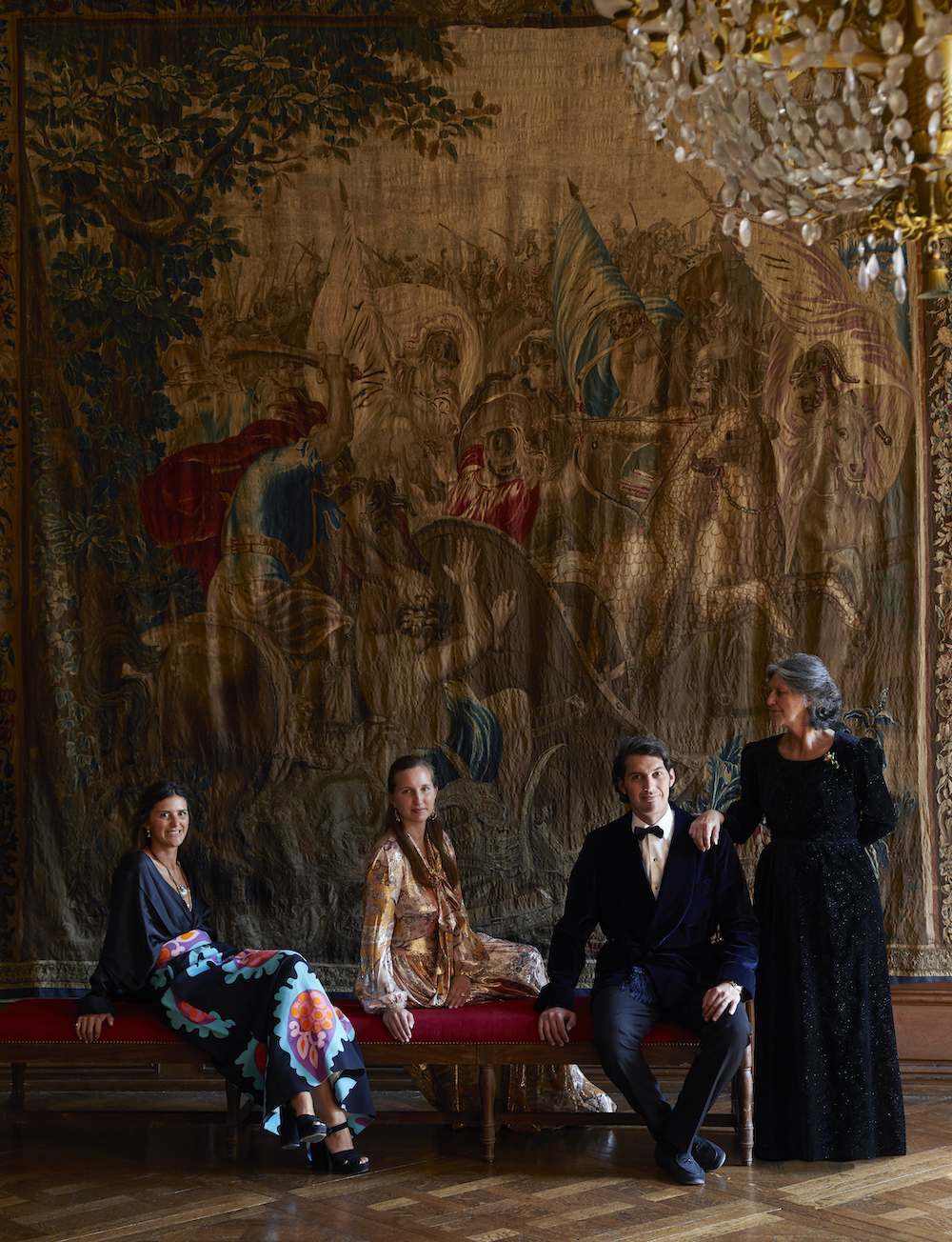 Entertaining anecdotes of more current life include Minnie's recollection of Queen Elizabeth's visit or descriptions of what it is like to stay at the château – a charming guest room, below. With creative direction by Peter Copping, the book brings Château de Haroué to life. You'll be enchanted.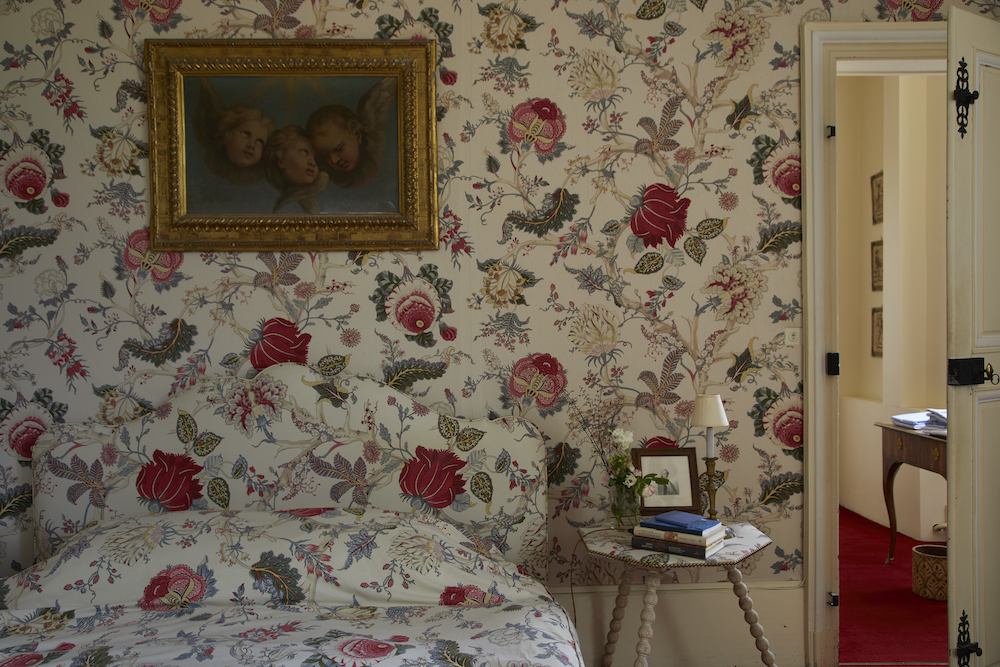 all photos of Château de Haroué by Miguel Flores-Vianna