Australian Pin Affleck is a global citizen. An inveterate world traveler, she collected textiles wherever she went, from Indian Himalaya to Istanbul, Cairo, Tuscany and beyond. She eventually landed in Morocco where she currently lives in Tangier and fell in love with the local culture and artisans, who make everything from bedspreads to tablecloths to baskets and pottery.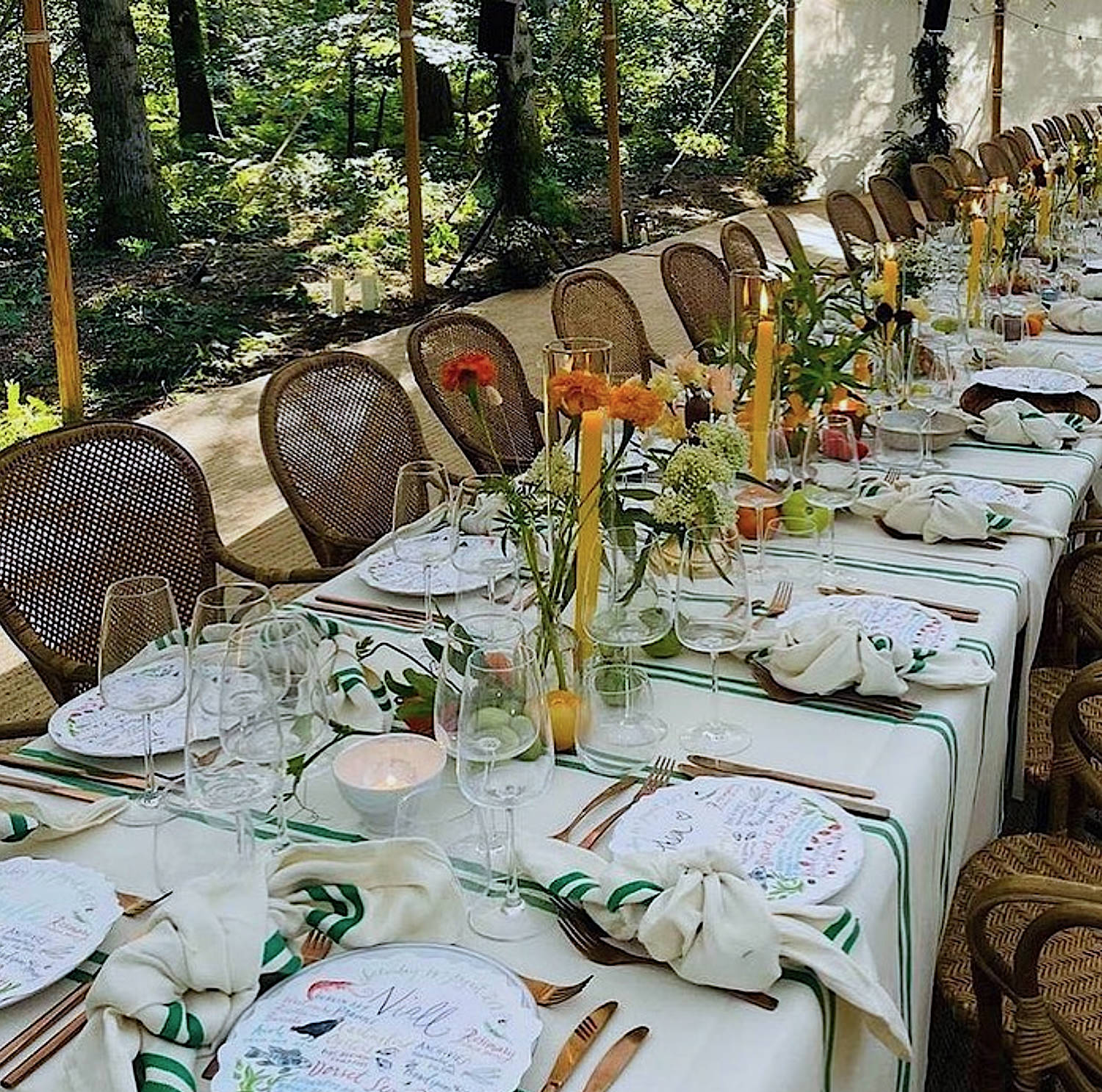 Tangier is a magical place of creative possibilities and Pin discovered a dream becoming a reality. Transitioning from collector to creator, Pin founded Made in Tangier, an online site where Pin sources bespoke products she creates with local weavers and artisans.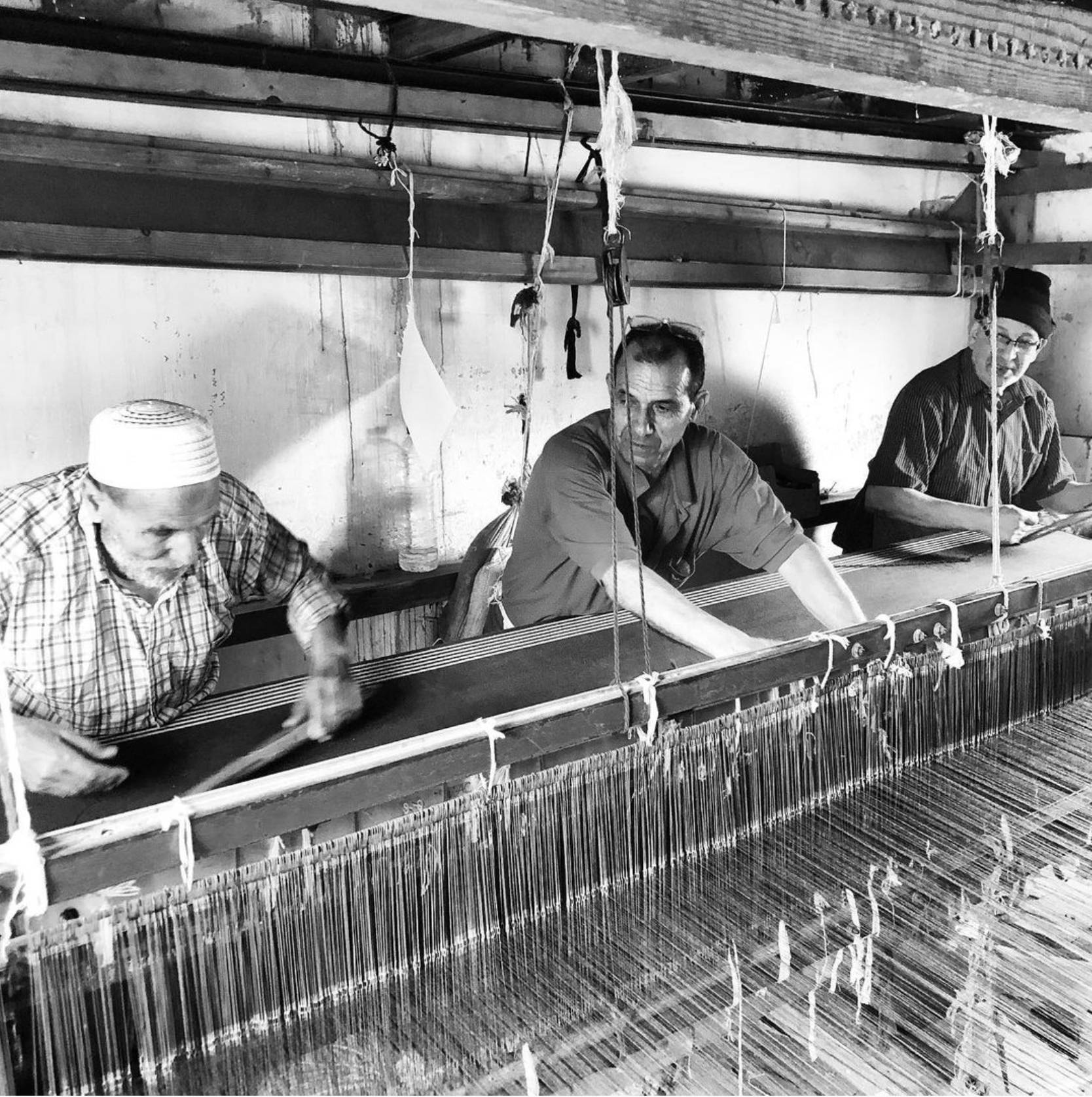 I connected with Pin early on after a trip to Tangier connected us through mutual designer friends. My first purchase, below, was a tablecloth which has often graced my table including last year's New Year's celebration, below.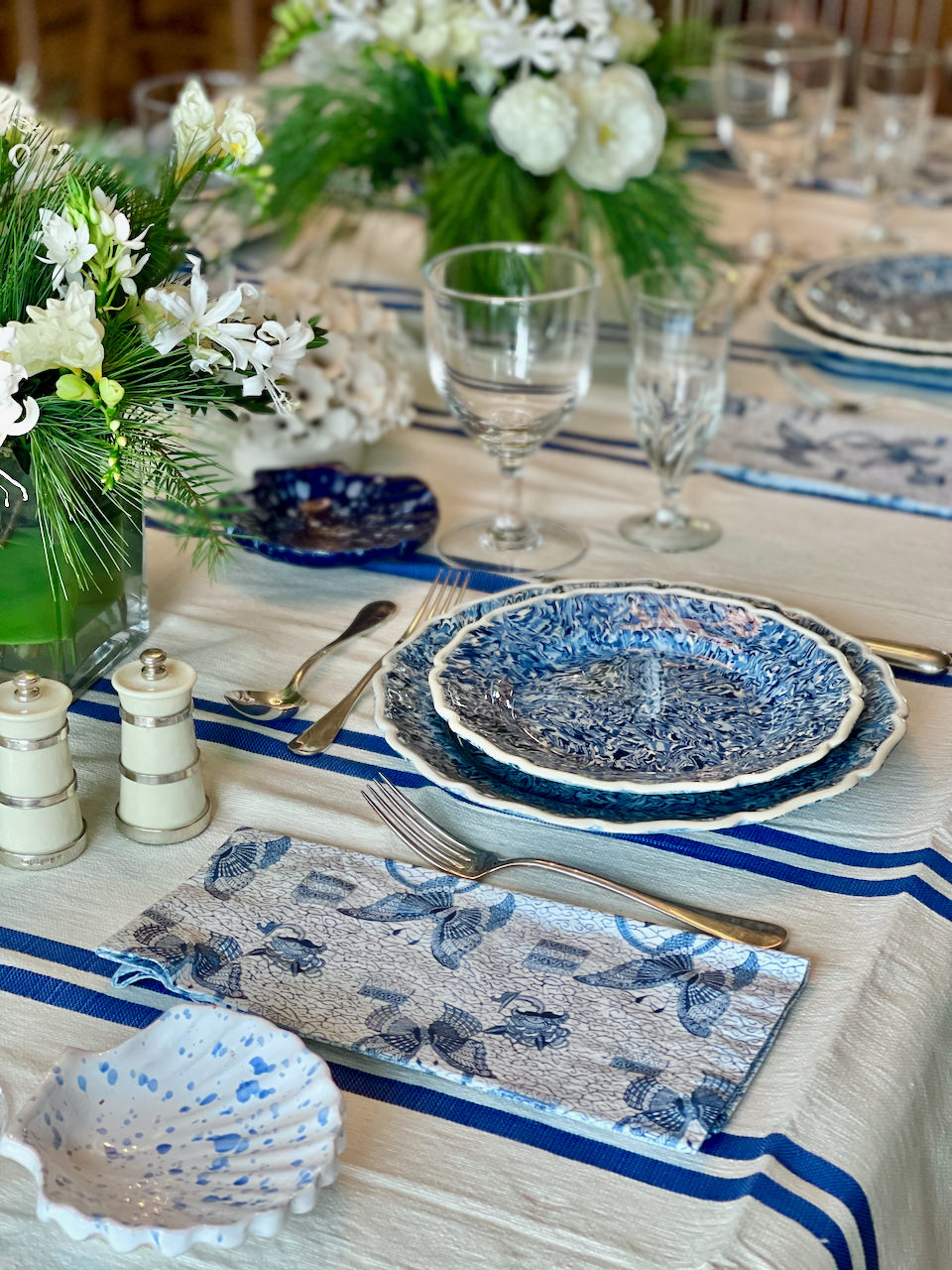 As Pin explains, "Made in Tangier is about colour, texture, beauty, and a high quality bespoke approach to suit each and every individual." And in addition to sourcing beautiful items for your home, she also offers a "'behind closed doors' experiences in Morocco. Working with local guides, drivers and hosts, I will make your trip to Morocco a unique and unforgettable experience like no other, for groups of any size."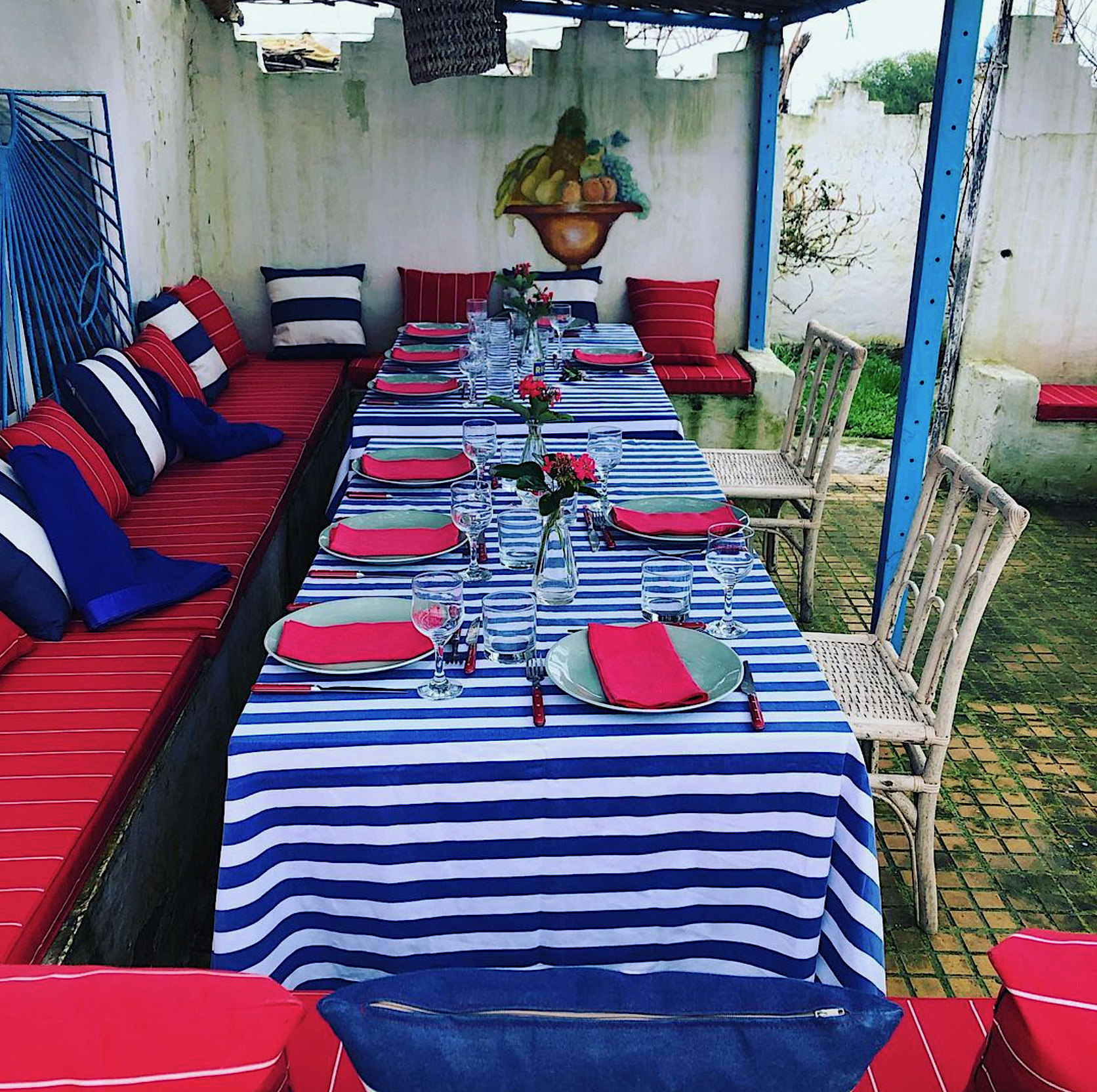 Pin recently collaborated with Madeline Weinrib on The Heirloom Project for the Met, with lively striped cotton Hammam towels, referencing a (what is now) Uzbekistan 14th century architectural tile in the Met's collection. I am now very pleased to collaborate with Pin to offer an exclusive color way of her beautiful new Made in Tangier Fes X Jibli Table Napkins in sky blue with red, below. You can find them to purchase in Q Worthy.