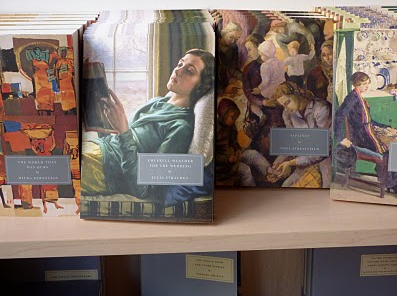 As the younger generation heads back to school, we can also consider our educational agenda for the fall. For all of you book lovers, I have good news and bad news. The good news is that I have a wonderful new literary source and the bad news is that you will need to make room on your already overcrowded shelves. One of my oldest friends, Deborah, a compatriot in searching out all things of style and substance, recently divulged a fabulous new source for collectible titles.

Persephone Books, out of London, has found a literary niche that I'm sure appeals to many of us. "Persephone prints mainly neglected fiction and non-fiction by women, for women and about women." The titles are "neither too literary nor too commercial" and "guaranteed to be readable, thought-provoking and impossible to forget." Sound good? It gets better.
Founded in 1999, Persephone is an independent publisher based in Lamb's Conduit (love that name) in Bloomsbury – they get a star for location alone.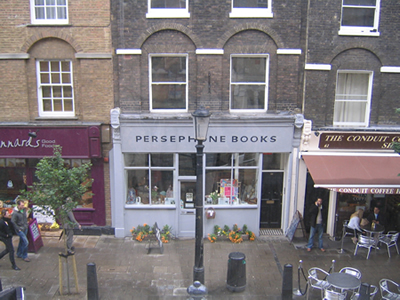 They pride themselves not only on content but also their distinctive packaging. Each book has a lovely dove gray cover with beautiful endpapers, printed from antique fabric which is chosen specifically to match the date and mood of each book and is also crafted into a matching bookmark.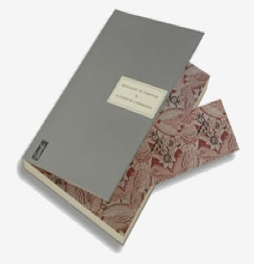 There are currently 88 titles which include novels, short stories, diaries and cook books with prefaces by contemporary writers such as Julian Barnes. They also publish a line called Persephone Classics, which are their ten bestsellers re-issued in more 'bookshop friendly' editions with full color covers featuring paintings contemporary to the original text.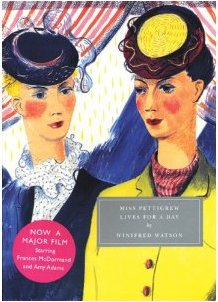 One of their bestsellers is the charming Miss Pettigrew Lives for a Day by Winifred Watson, which as you may remember, was made into a movie in 2008 with Frances McDormand and Amy Adams. Another in the classics series is Frances Hodgson Burnett's novel The Making of a Marchioness.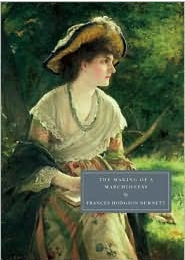 Mostly known for her children's books, such as A Little Princess and The Secret Garden, Burnett wrote this volume about Victorian relationships and marriage. Lest you think these are 19th century chic lit picks, Persephone owner Nicola Beauman is quick to point out that most of the books on her list received critical literary acclaim in their day.
Amazon carries all of the Persephone Classics and several of the original line. Or you can order directly from Persephone. The publisher also offers a One Book A Month subscription (you get to choose the titles) which can last for 6 or 12 months. With it you receive their magazine, the Persephone Biannually which includes articles about their latest titles. Another gift option is book tokens, Persephone's version of a gift certificate, which arrives packaged with the Biannually, a catalogue and a card with your message.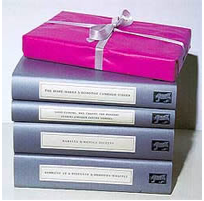 Either choice can be ordered online. As British Vogue said, Persephone is "The answer to a present-giver's prayers." I quite agree.