The film world lost a creative genius this week when Blake Edwards died last Wednesday at the age of 88. From the hysterical Pink Panther to the iconic Breakfast at Tiffanys to the brilliant Victor/Victoria, he supplied hours and hours of stylish entertainment for many of us throughout the years.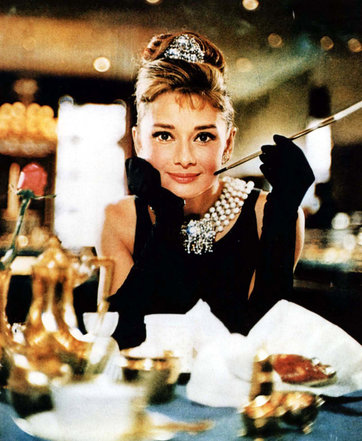 Edwards received an honorary Academy Award in 2004 for his "extraordinary body of work," which included not only his most famous comic movies but also a Broadway musical, the detective television series Peter Gunn and more somber movies like the "Days of Wine and Roses."
Although Edwards suffered from depression for years, he even spun that into a dark comic anecdote. At one point he had evidently become seriously suicidal. Of all methods of doing away with himself, he decided slitting his wrists on the beach at Malibu while admiring the ocean was the best choice. However, while he was trying to adjust the blade, his dog tried to play ball with him. As Edwards threw the ball for the dog to fetch, he dislocated his shoulder and dropped the blade. After that botched attempt, he thought, "this just isn't a day to commit suicide." But while attempting to pick up the blade, he stepped on it necessitating a trip to the emergency room anyway. Just the kind of farcical scene that might have appeared in one of his films!
But rather than rattle on about his decades of brilliant filmmaking, let's take a look at some of the work that encompassed Edwards' incredible repertoire.
Peter Gunn was a film noir-ish TV detective show from 1958-61 with fabulous music by Henry Mancini – you'll definitely recognize the theme song. This is a longish clip but even the beginning is a great representation of the ultra stylish feel of the show.
Breakfast At Tiffany's, from Truman Capote's novella, is obviously one of Edwards' best loved films. His incredibly sophisticated direction made this movie the famous icon of style that it still is today. I just love her orange coat in this scene and why can't I ever get my hair into a perfect chignon like that!
Even though I've seen the Pink Panther movies many times, I still find Peter Seller's bumbling Inspector Clouseau hysterical. If you ever need a good laugh one day, these are the movies to see!
My last selection is one of my favorites. Victor/Victoria is a comic masterpiece. Based on a 1933 German film, this movie has an all star cast including Blake's wife Julie Andrews, the wonderful Robert Preston, James Garner, Lesley Ann Warren, John Rhys-Davies and ex pro football star Alex Carras as the hilarious "Squash" Bernstein. Again, a rather long clip – but some very funny scenes.
Besides these, Blake Edwards directed many other classics including "10," and "Operation Petticoat." There were certainly also failures along the way but he will be remembered for the overwhelming successes.